Are you a snacker like me? If so, you're probably always on the lookout for healthy snack ideas. Sometimes I get too busy and I forget to take breaks during my work day. Once dinner arrives, I'm ravenous. That's not good. So, I put the ole "if you fail to plan, you plan to fail," into practice and found healthy snack ideas that actually taste good.
Recently, I invested in a new treadmill. It's just too hot right now to walk outside and soon I'll be using the excuse that it's too cold. There's something about exercising on a regular basis that causes me to clean up my eating habits as well. With my treadmill and healthy snack ideas, there are no more excuses.
My son will be getting married in November and every single time I think about the mother-groom dance (we've been practicing), posing for a gazillion photos  and simply walking down the aisle in front of all those guests, those thoughts help me remember to exercise and eat healthy snacks.
Now that I plan out my day in advance, I find it much easier to stay on track.
5 Ways to Stay on a Healthy Living Track
1.  Plan your daily menu in advance
I have found that if I don't plan my menu in advance, including snacks, I'll pick the wrong foods and then feel bad about it.
2.  Get enough sleep
When you don't sleep well, you'll sometimes compensate by eating more. Get those zzz's.
3.  Drink plenty of water
Stay hydrated!
4.  Choose exercises you enjoy
If you hate it, you won't stick with it. I enjoy walking, so that's what I usually do. I mix it up with a little weight lifting and I'm good to go.
5. Eat healthy snacks
A healthy mid-afternoon snack helps keep me on track and keeps me from overeating at dinner.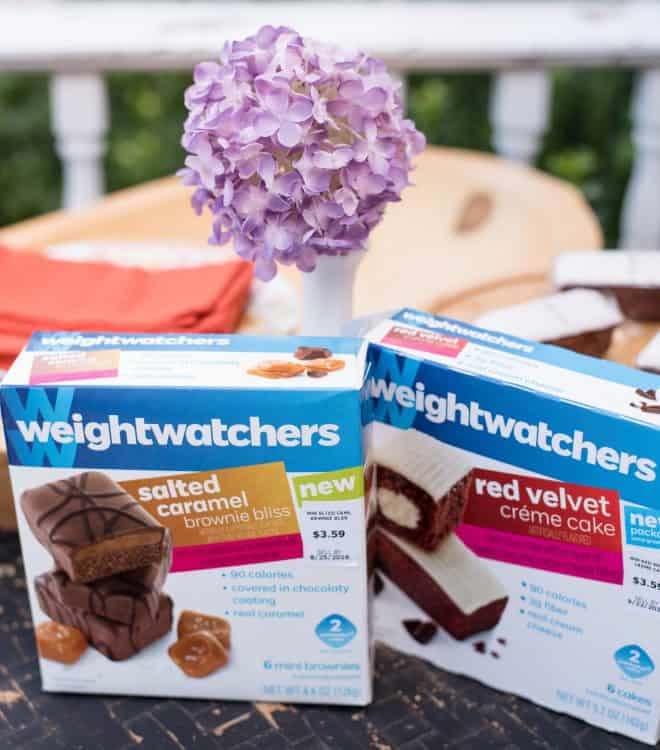 Healthy Snack Ideas
My grocery shopping trip to Publix always includes stopping near the bakery department to grab my favorite Weight Watchers Red Velvet Créme Cakes and Salted Caramel Brownie Bliss. I love that I can swap out unhealthy options with Weight Watchers products without sacrificing taste or convenience.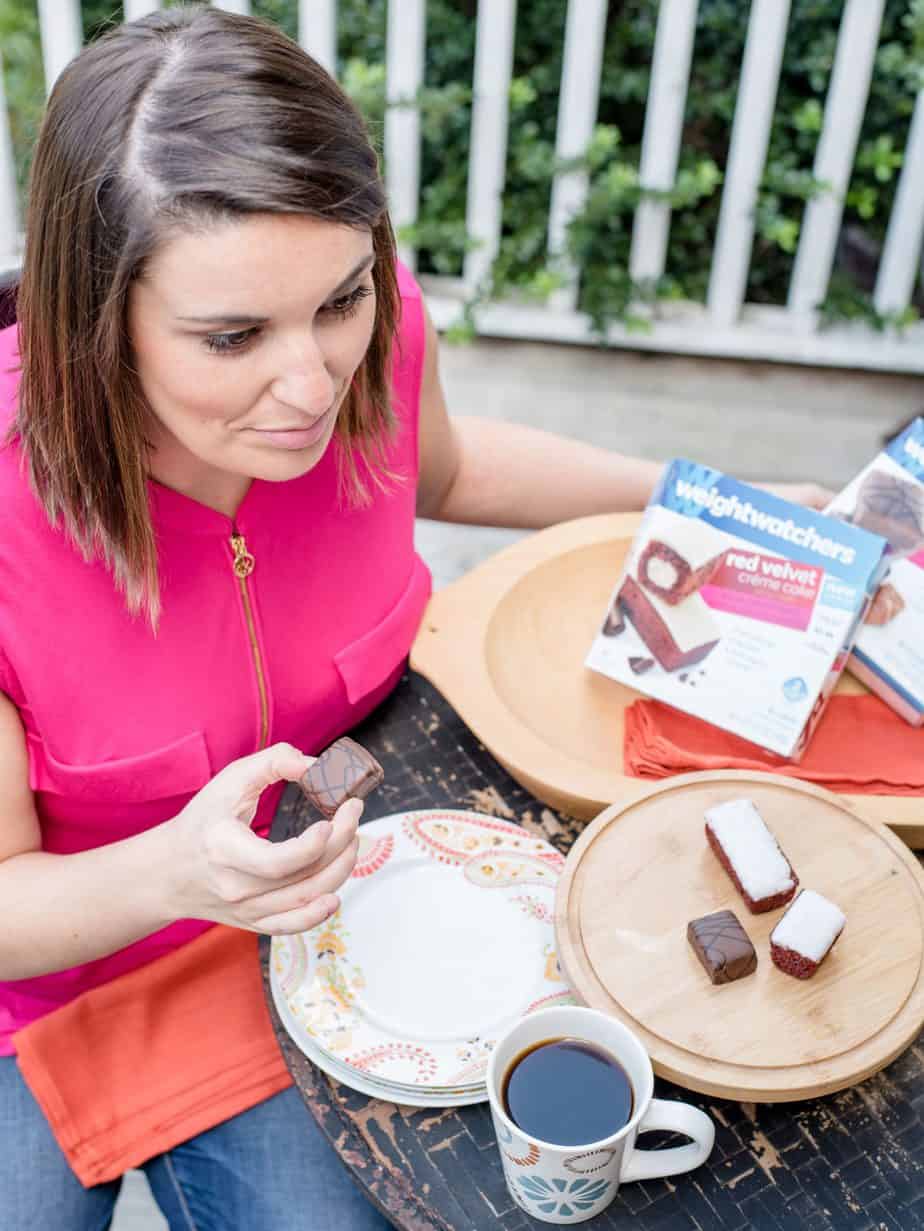 Occasionally, my daughter will drop by to enjoy an afternoon snack with me. We usually go out on the porch to eat our snacks and talk about her brother's upcoming wedding.
The Red Velvet Créme Cake is my favorite and my daughter likes the Salted Caramel Brownie Bliss.
Finally, I'm able to keep snacking in check by swapping out unhealthy options with Weight Watchers products. What's your favorite Weight Watchers snack? 
This post is part of a social shopper marketing insight campaign with Pollinate Media Group® and Weight Watchers, but all my opinions are my own. #pmedia #WWFoodsAtPublix  http://my-disclosur.es/OBsstV