This post, Mississippi Mud Fondue, has been compensated by Collective Bias, Inc. and The Coca-Cola Company. All opinions are mine alone.#GameTimeHosting #CollectiveBias
What's the one word that comes to mind when you think of fall? At my house, it's FOOTBALL! We're celebrating the return of football season with lots of good food and drink, including Mississippi Mud Fondue and many of my 29 Best Game Day Recipes.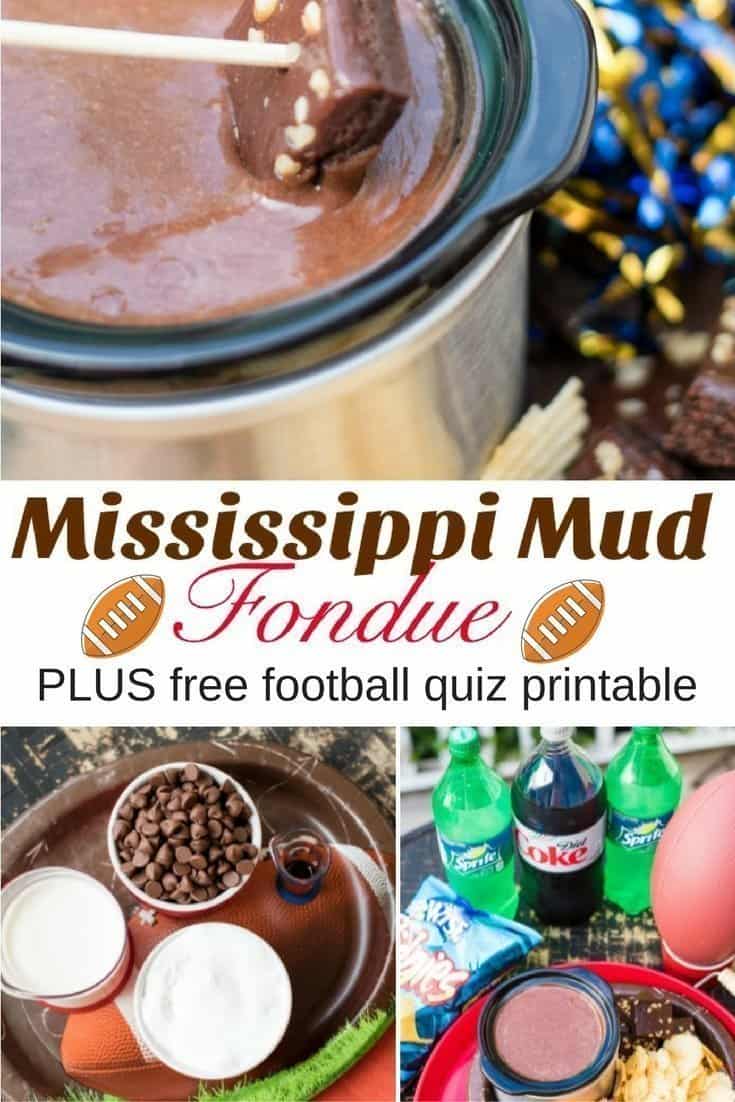 Sports Is Life (at my house)
I remember when my son was finally old enough to play on a football team for the very first time. He was around five or six years old and we could barely see him underneath the shoulder pads and helmet. He was on the offensive team and as soon as he saw the other team running towards him, he turned around and ran the other way. I laughed until I cried.
These days, the entire family gets together for fall football, fun, and lots of fab food. I try to incorporate a few new recipes so that I'm not always serving the same thing over and over. Mississippi Mud Fondue is one recipe that my family never gets tired of.
Fondue is Back!
Fondue was trendy back in the '70s when I was a mere child. I think it's a trend we need to revive and once you taste my Mississippi Mud Fondue, you'll completely agree.
I actually do have a fondue pot – somewhere. I'm searching for it high and low. Where can that thing be? No worries – my small slow cooker is just the thing I need to keep my fondue warm.
Mississippi Mud Fondue
If you've ever tasted a Mississippi Mud Cake, you're gonna love this dip. If you haven't, your taste buds are about to go wild.
To make Mississippi Mud Fondue, you only need four ingredients – heavy cream, milk chocolate morsels, marshmallow créme, and vanilla extract. That's it.
Bring the cream to a boil on medium-high heat. Turn the heat down to low and add the other ingredients. Mix until smooth and creamy.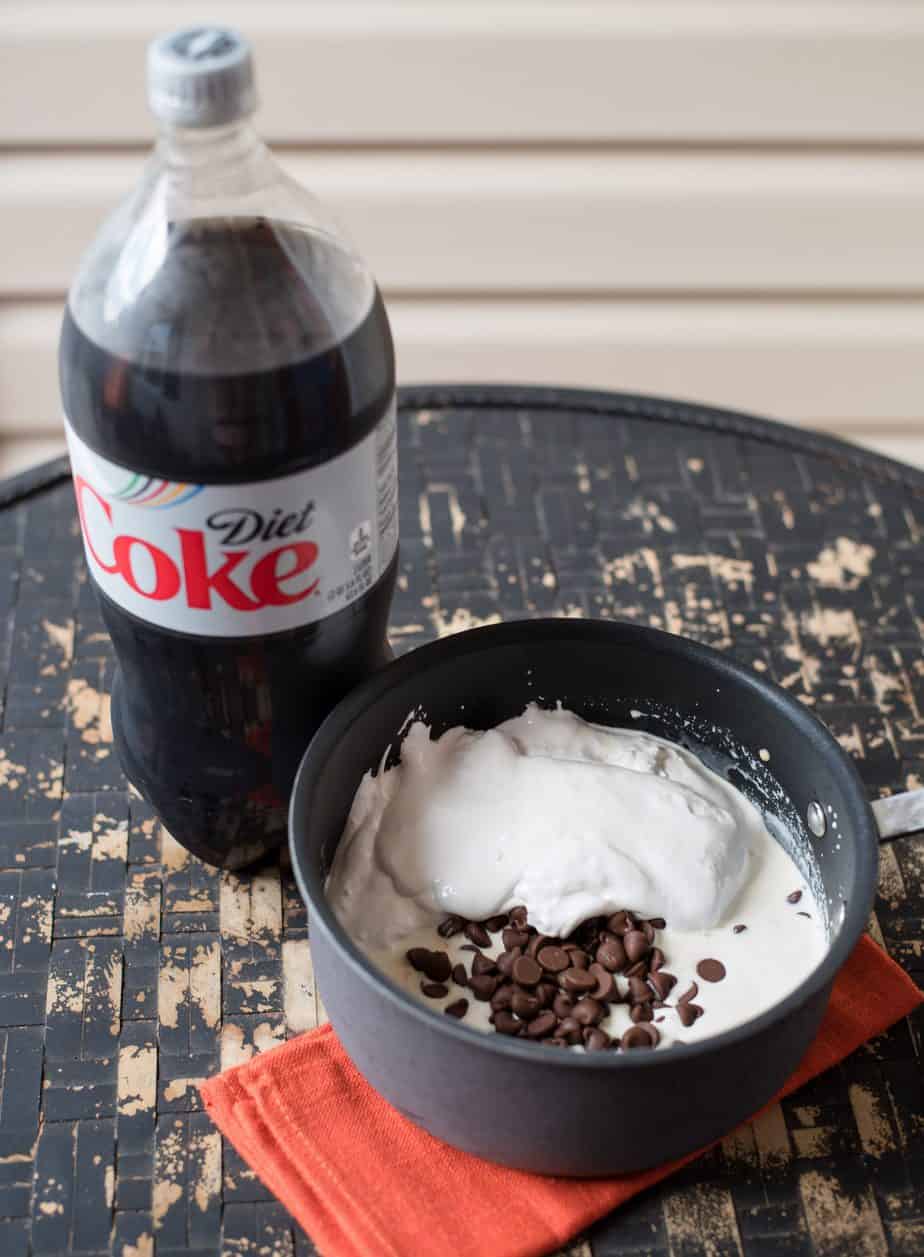 Dipper Ideas
Of course, you'll need some dippers. I like to serve this fondue with brownies, graham crackers, and Wise Ridges Original potato chips. One rule: No double dipping!
Food Table
It's time to set up the food table.
Sweet & Salty
When you dip the potato chips into the Mississippi Mud Fondue, it's the perfect bite. The saltiness and crispiness of the chip coated with the chocolate/marshmallow dip are one of my all-time favorite snacks.
Mississippi Mud Fondue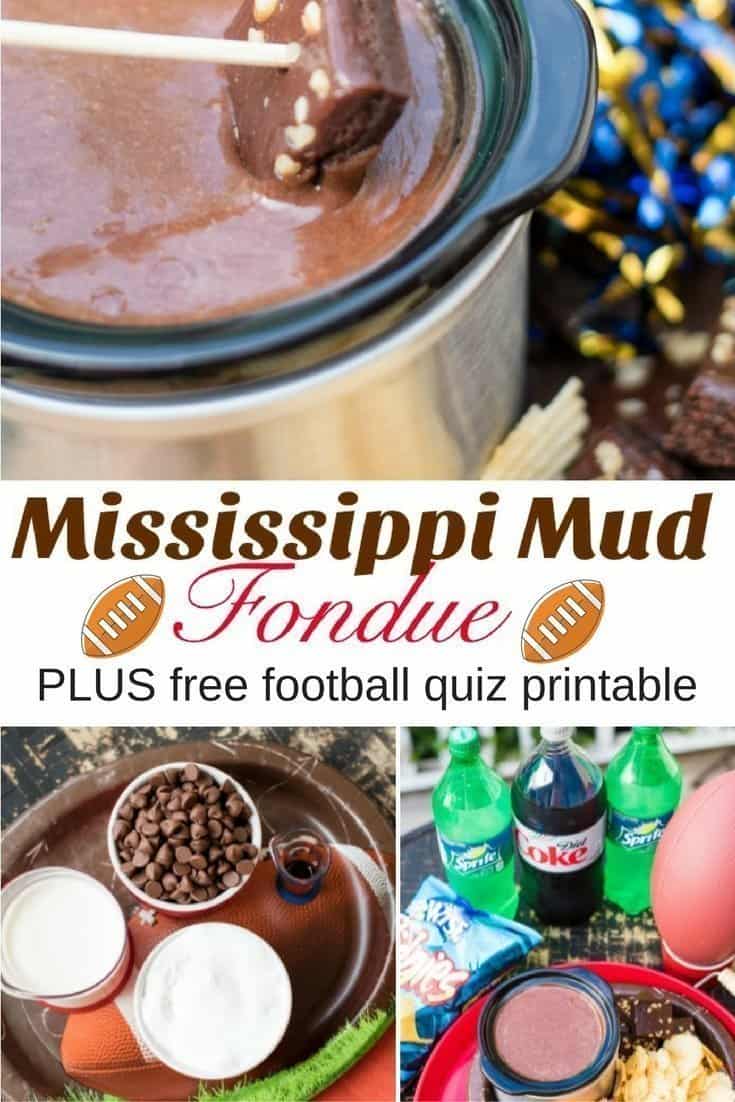 Ingredients
1 cup heavy cream
12 oz. package milk chocolate morsels
1 (7-1/2 oz) jar marshmallow créme
1 tsp. vanilla extract
Serve with: brownies, graham crackers, and Wise potato chips
Instructions
Bring cream to a boil in a medium saucepan over medium-high heat.
Reduce heat to low and add chocolate morsels and marshmallow créme. Stir until smooth. Stir in vanilla extract.
Transfer to a fondue pot OR a small slow cooker. Keep warm.
Serve with brownies, graham crackers and potato chips.

Beverages
You'll also need plenty of beverages to go along with your tailgating spread. My family's favorites are Diet Coke® and Sprite.
My local Family Dollar has everything I need for my fall football parties. It's only five minutes away, so if I happen to forget an item, one of my 20-something-year-old sons is always happy to run to the store. They're so good like that.
Football Quiz
You've got to take my football quiz for beginners and let me know if you scored 100. It's easy – I promise! You can download it here: Beginner's-Football-Quiz. The answers are included.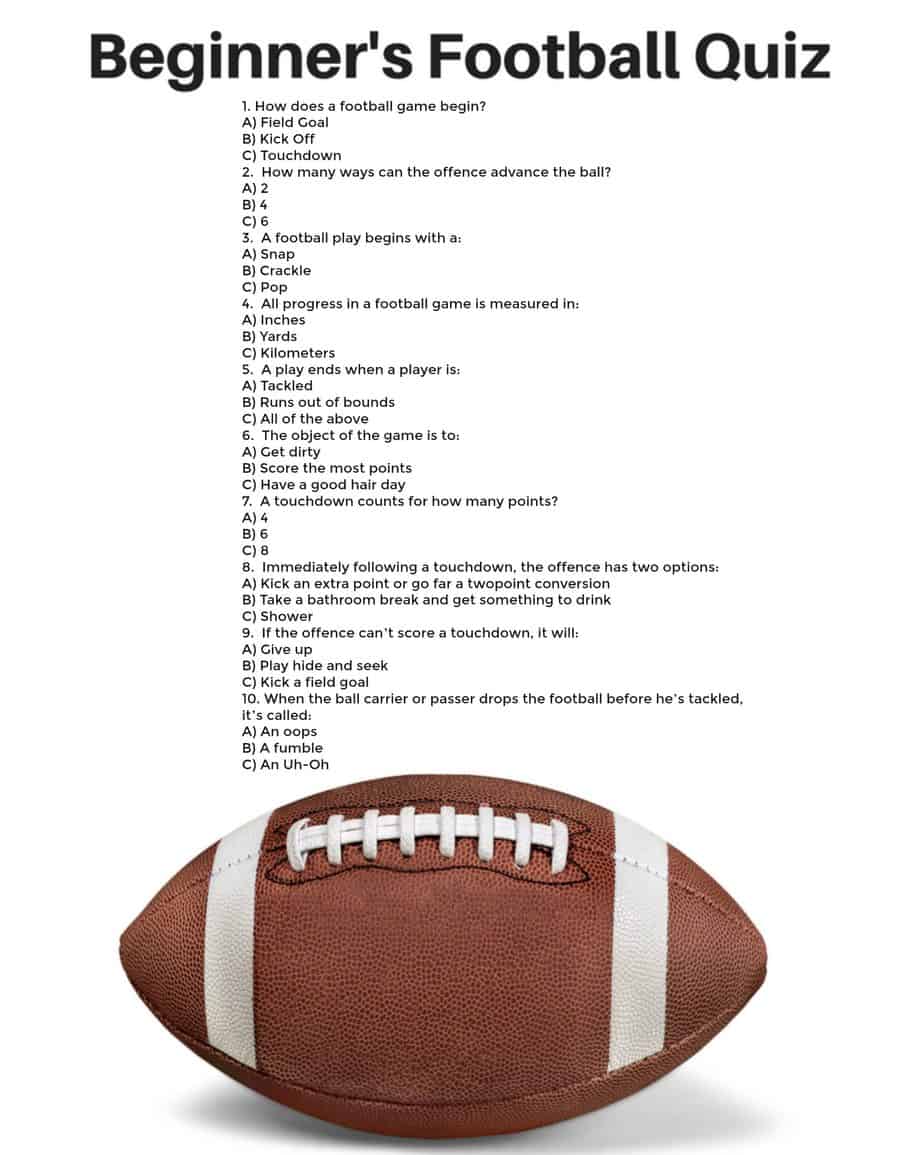 The winner of the football quiz gets to take home the leftovers. The guys take this game seriously in case there happens to be some Diet Coke, Sprite or Wise chips left. I always set the timer to make it more interesting.
When you're watching the big game, be sure and make my easy Mississippi Mud Fondue. Your family and friends will thank you. What will you serve with your fondue?