Watermelon Coolers are so refreshing and easy to make!
Watermelon is definitely my very favorite summer fruit! Sometimes, when it's really hot and humid here in the south, I will eat a big bowl of watermelon for supper!
Watermelon Coolers are another way I enjoy my favorite summertime fruit. These easy-to-make drinks are so good!
There're only two requirements I have for my watermelon:
1. It must be seedless.
When I was a little girl, I always got tired of spitting out the seeds or eating around them. And we all know that if we swallow a watermelon seed, a watermelon vine will grow inside us! Wink.
2. It can't be fuzzy!
At least, that's the word I've always used for a watermelon that is overripe and has that, well, a fuzzy taste. Gross!
How to Pick the Perfect Watermelon
1. Look the watermelon over.
You are looking for a firm, symmetrical watermelon that is free from bruises, cuts, or dents.
2. Lift it up.
The watermelon should be heavy for its size.
3. Turn it over.
The underside of the watermelon should have a creamy yellow spot from where it sat on the ground and ripened in the sun.
Watermelon is 92% water and contains the following vitamins:
Vitamin A – Important for optimal eye health. It also boosts immunity by enhancing the infection-fighting actions of white blood cells called lymphocytes.
Vitamin B6 helps the immune system produce antibodies. It may also help boost brain performance.
Vitamin C can help to bolster the immune system's defenses against infections and viruses.
Potassium – A two-cup serving of watermelon is also a source of potassium, a mineral necessary for water balance and found inside every cell.
Now that you know far more than you ever wanted to about watermelons, let's move on to the recipe. It's definitely a keeper.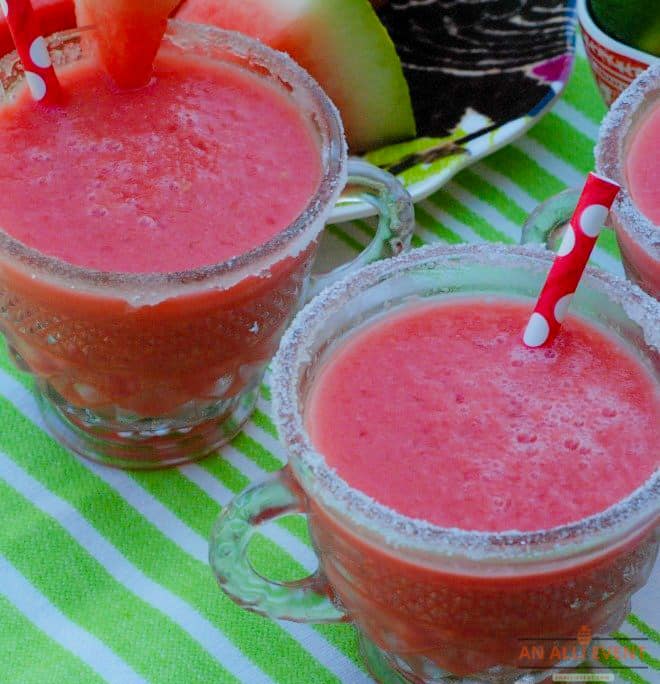 Watermelon Cooler Ingredients
To make these coolers, you'll need:
Cold Watermelon, cubed
Lime Juice
Coconut Milk
Ice Cubes
You can rim these watermelon coolers with sugar by dipping the rims of the glasses straight down in lime juice and then dipping them in granulated sugar.
Or you can enjoy this refreshing drink without the extra sugar. It's totally up to you.
These coolers get 5 stars – a perfect score. It's a nice cold, refreshing drink with hints of coconut and lime intermingled with my favorite fruit, watermelon!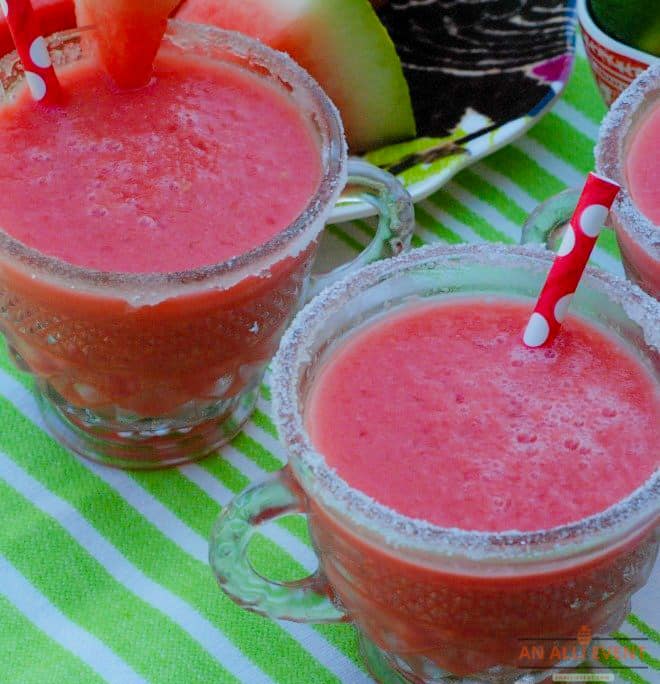 Yield: 4 servings
Watermelon Coolers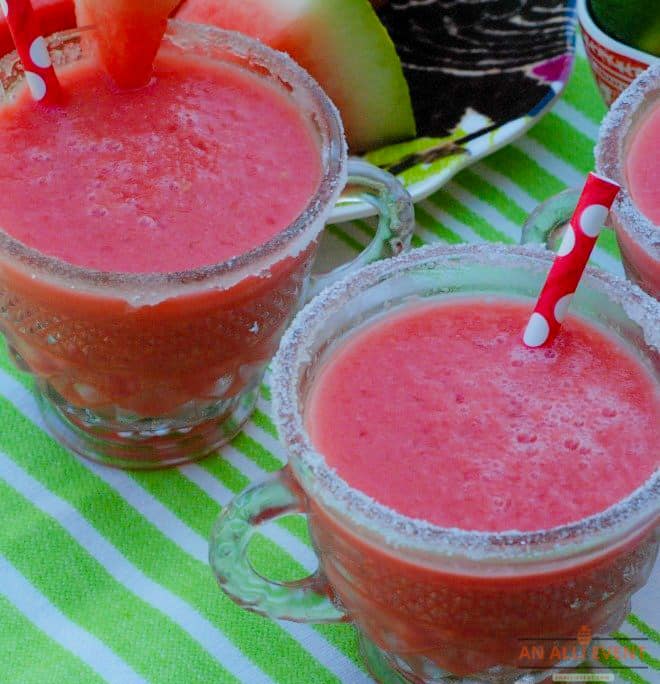 These Watermelon Coolers are refreshing and so easy to make!
Ingredients
4 cups cubed, seedless watermelon, chilled
1 cup ice cubes
1/4 cup fresh-squeezed lime juice
1/4 cup coconut milk
Instructions
In a blender, blend all ingredients together until smooth.
Rim glasses with granulated sugar and garnish with a lime wedge or small watermelon slice.
Enjoy!
Nutrition Information
Yield
4
Serving Size
1
Amount Per Serving
Calories

78
Total Fat

3g
Saturated Fat

3g
Trans Fat

0g
Unsaturated Fat

0g
Cholesterol

0mg
Sodium

4mg
Carbohydrates

13g
Fiber

1g
Sugar

10g
Protein

1g
Oh, yeah, don't forget to wash the watermelon before slicing.
You may also like: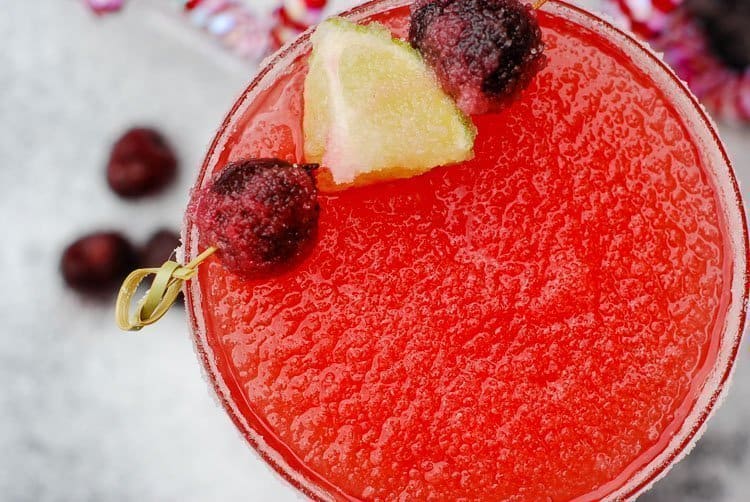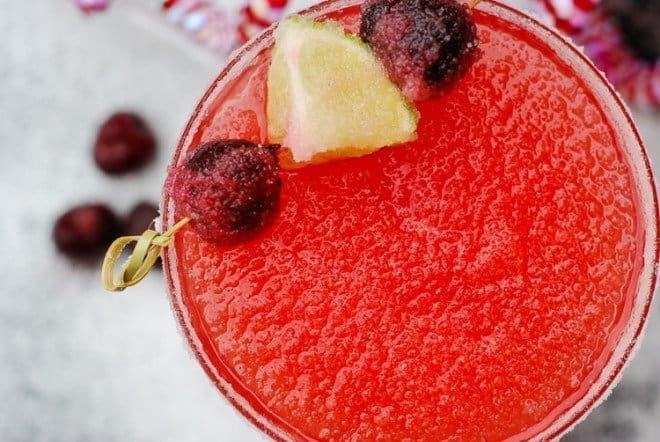 Best Ever Mocktails for Spring & Summer