How to Make a Holiday Stocking Post is a sponsored post in partnership with The Network Niche Influencer Agency and The Home Depot. All opinions are my own. #DIHWorkshop
Am I the only person who doesn't have a fireplace? Until we moved to South Carolina and bought our current house, we always had a fireplace with a mantle to hang the Christmas stockings.
As soon as I can get my husband on board, I want to add a sunroom with a double fireplace between the family room and the sun room. I have it all planned out in my head. I've just got to get my vision on paper. Until then, what's a girl to do? Where will I hang those stockings?
I have hung my stockings in several locations throughout the years I've been fireplace-less (made up word alert!). The bay window can work as a mantle. The buffet table can transform into a mantle also. Work with me here!
The drawback to using a window sill or buffet table as a mantle is that every single time someone walks by, they seem to knock the stockings off. A few times, the stocking holders came tumbling down. I have cleaned up a few broken stocking holders in the last few years.
Those Days are Over
Thanks to Home Depot, I found the cutest way to hang our Christmas stockings and it only takes 30 minutes to make. I promise! I did it and you can too.
How cute is this?
I would have never thought to turn a post into a place to hang stockings. You can add additional hooks and stain it, paint it or finish it however you want.
How to Make a Holiday Stocking Post
Materials
1 –  4″ x 4″ x 4-1/2′ Pressure-Treated Pine Wood Premium Eased Edge Deck Post
1 – 22/32″ x 2′ x 2′ Sanded Plywood
1 – 4″ x 4″ Pressure-Treated Unfinished Pine Ball Top Finial
1 – 4″ x 4″ Pressure-Treated Hampton Wood Flat Top Post Cap
1 – Flat Black Single Prong Robe Hook Value Pack (6-pack)
1 – Pack #10 x 2-1/2″ Phillips Flat-Head Screws
1 – Pack #10 x 1″ Phillips Flat-Head Wood Screws
My son-in-law and I had my Holiday Stocking Post completely done in about 30 minutes.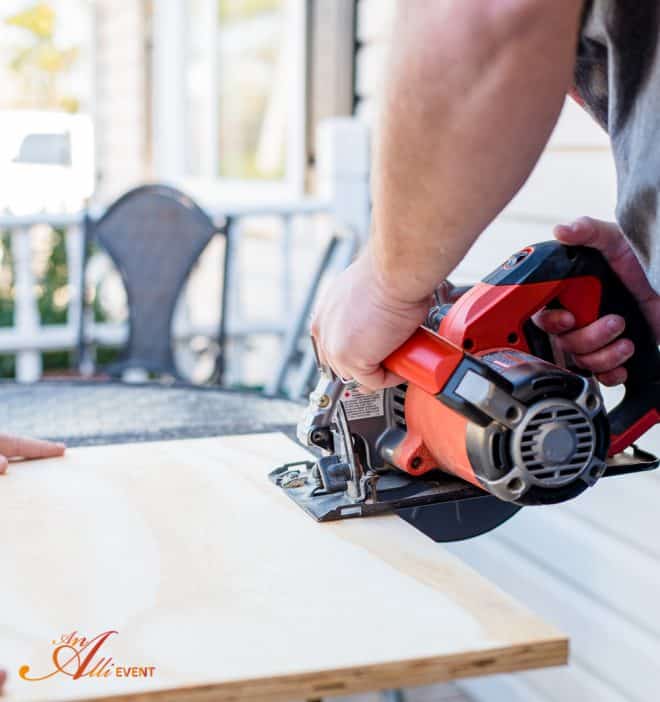 He handled most of the big tools, but I helped too!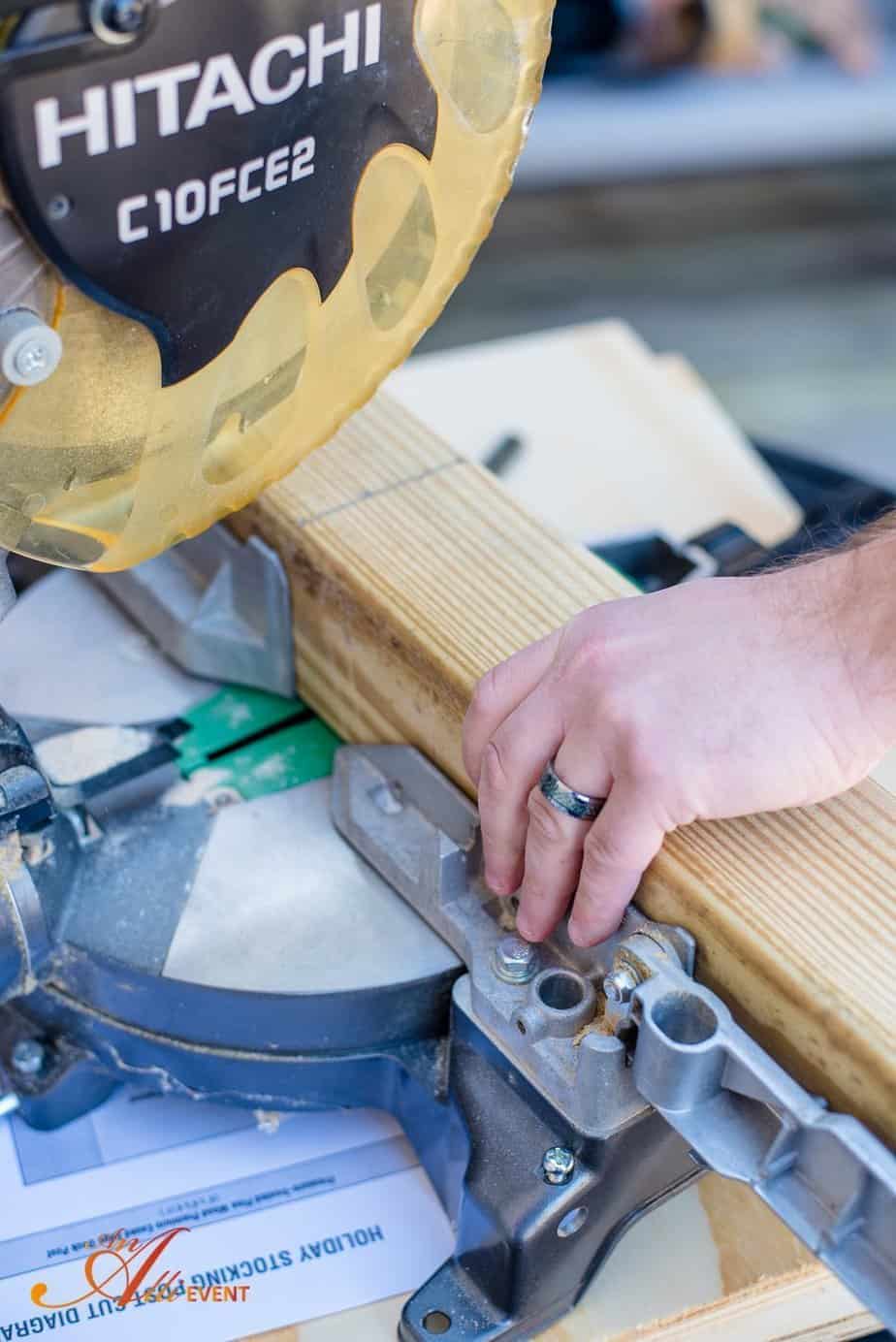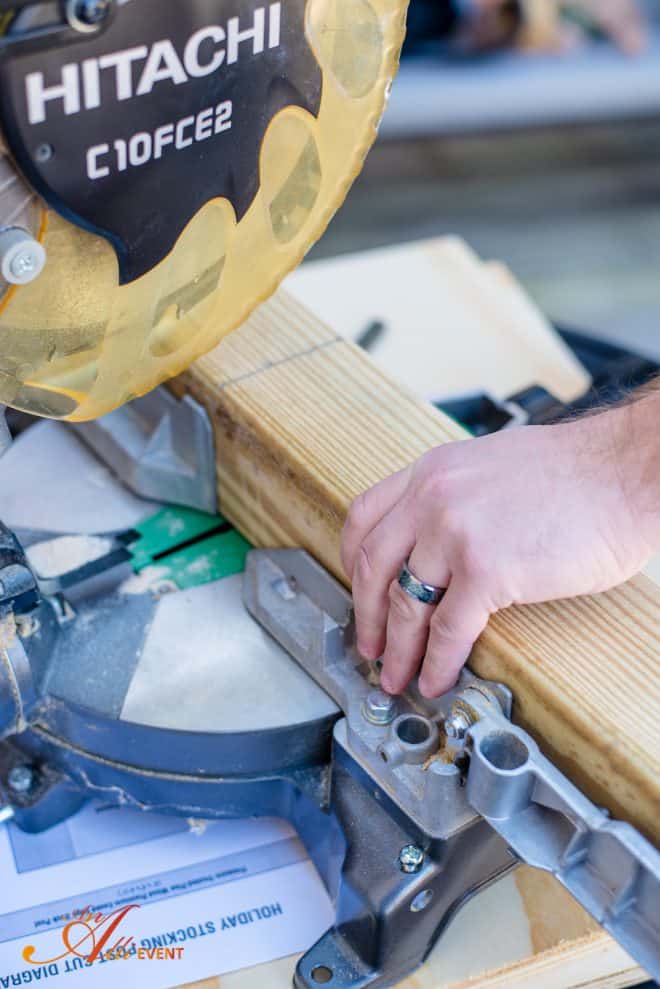 Here is what the post looks like before I applied one coat of white paint. I want a rustic look, so I went easy on the paint.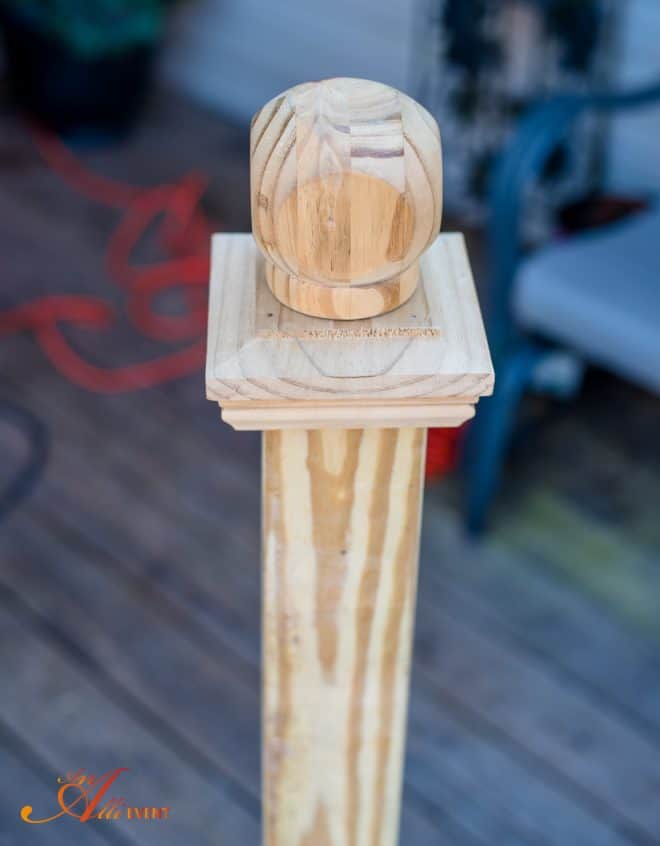 Get all the details on how to build your own DIY Holiday Stocking Post by clicking here >>   diy-holiday-stocking-post
The Home Depot Workshops are designed to provide a mix of associate led demonstrations and some hands-on learning. Materials can be purchased to make your own project. For more information, contact your local Home Depot store.
Where do you hang your holiday stockings?