Holiday Ornament Christmas Tree Display is a sponsored post in partnership with The Network Niche Influencer Agency and The Home Depot. All opinions are my own. #DIHWorkshop
Christmas is my favorite holiday of all and I'm always looking for new ways to decorate. I don't like complicated projects, but I do like pretty and festive.
This Holiday Ornament Christmas Tree Display is my favorite DIY project I've done this season and it can be completely finished in only 30 minutes.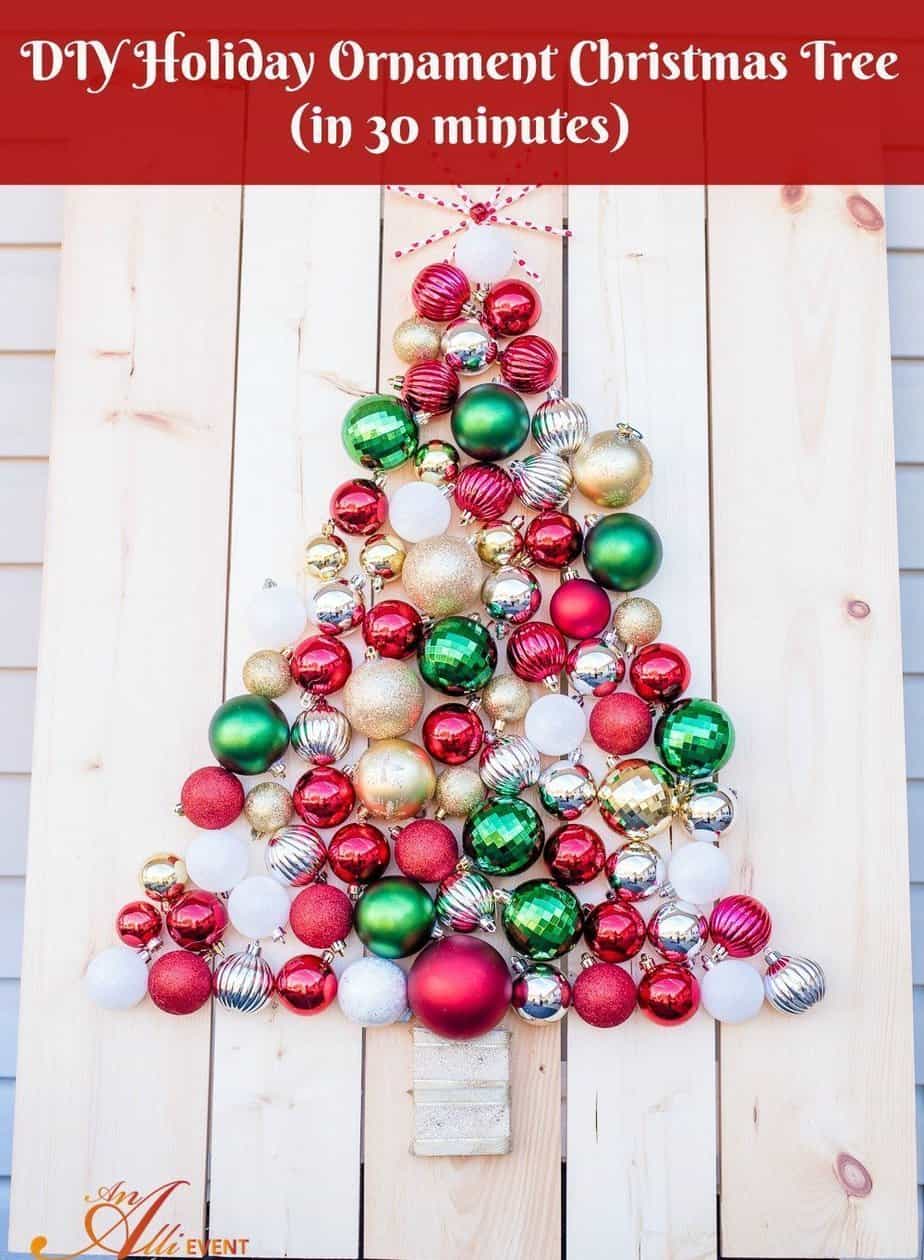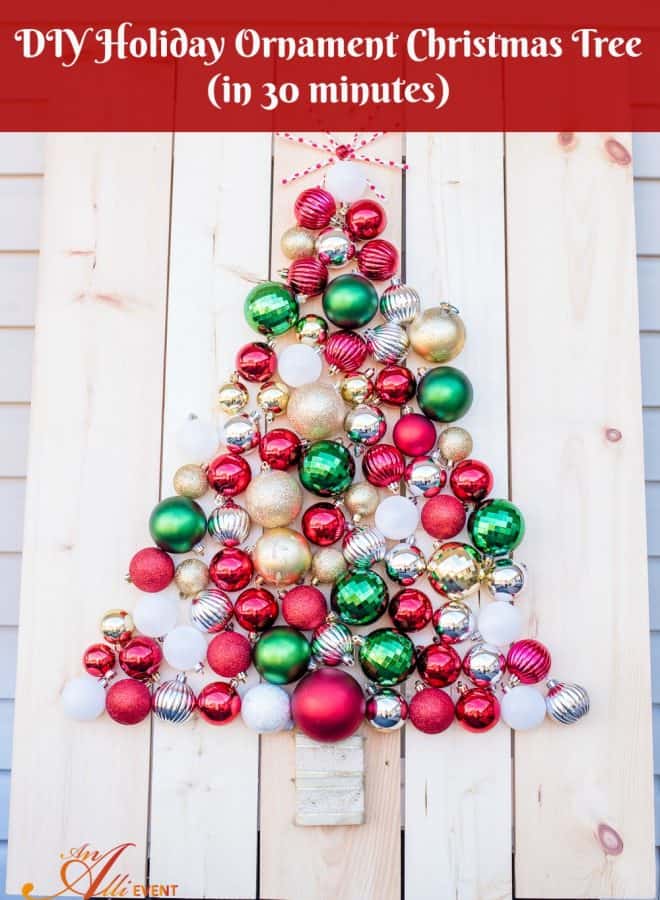 Holiday Ornament Christmas Tree Display
You'll need:
1 – 1″ x 8″ x 12′ common board
1 – 1″ x 6″ x 8′ common board
1 – 1″ x 4″ x 6′ common board
1 – Box #8 x 1-1/4″ Phillips Square Drive Flat-Head Full Thread Zinc Coated Multi-Material Screw
Christmas Ornaments
Hot Glue Gun
It only takes a few minutes to assemble the boards and attach the bracing.
It's time to begin gluing the ornaments into your desired holiday shape. Be careful not to burn your fingers and have plenty of glue sticks on hand. 
I used the scrap wood left at the end of one of the common boards to make the base of my tree. After attaching all the ornaments, cover the base with ribbon. Use the hot glue gun to attach the ribbon to the base.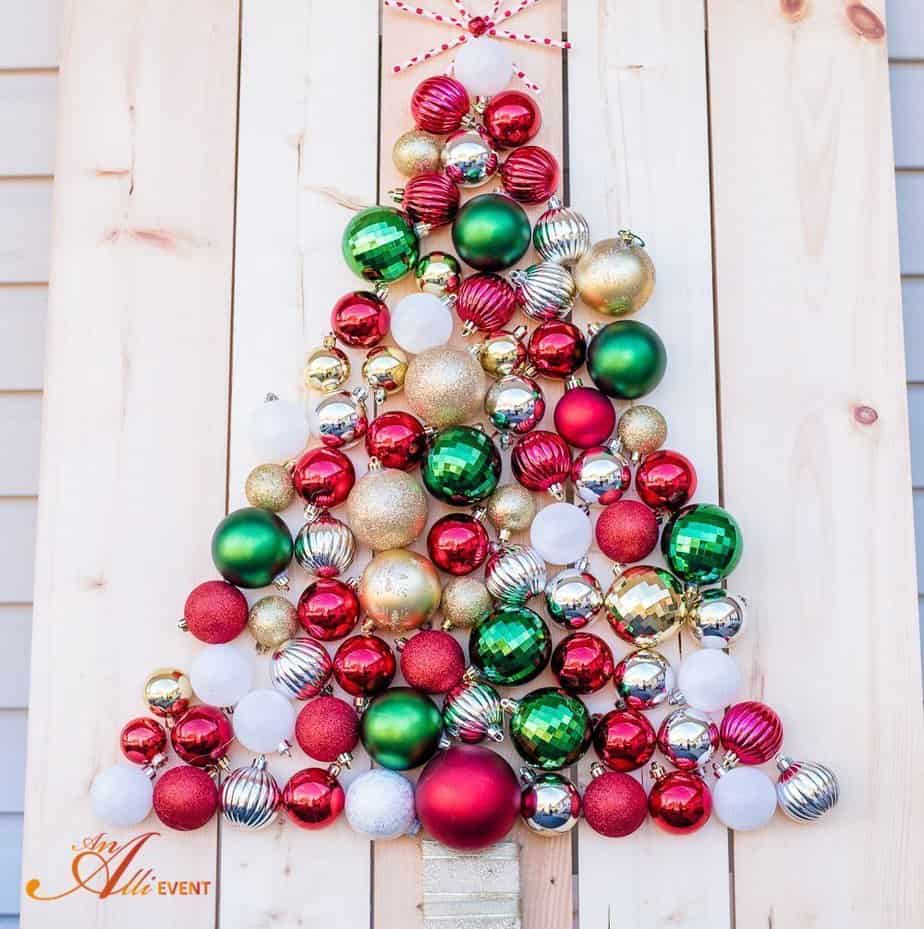 That's it!
Get the complete project guide here:  diy-holiday-ornament-display
This DIY project is fun and really only takes about 30 minutes from start to finish. I chose to leave my wood unpainted for this project. Of course, feel free to paint your wood any color you want and use Christmas tree ornaments that match your style. I went with traditional Christmas colors to match my color scheme.
Remember to head to Home Depot for all your DIY project needs!
The Home Depot Workshops are designed to provide a mix of associate led demonstrations and some hands-on learning. Materials can be purchased to make your own project. For more information, contact your local Home Depot Store.