I'm crazy about all of these infused water flavors I'm sharing with you today. When I add fruit or veggies to water, it's more refreshing and I drink more water.
As an Amazon Associate, I earn from qualifying purchases.
Plain water is just kinda blah to me. When I made a decision (again) to drink more water, I knew I had to jazz it up a bit. My husband can guzzle water all day long. For me, I'd rather sip on a glass of unsweetened tea with lime. But I need to drink more water! What's a girl to do? Load up on Infused Water Recipes to make drinking water a little more exciting and a lot more enjoyable.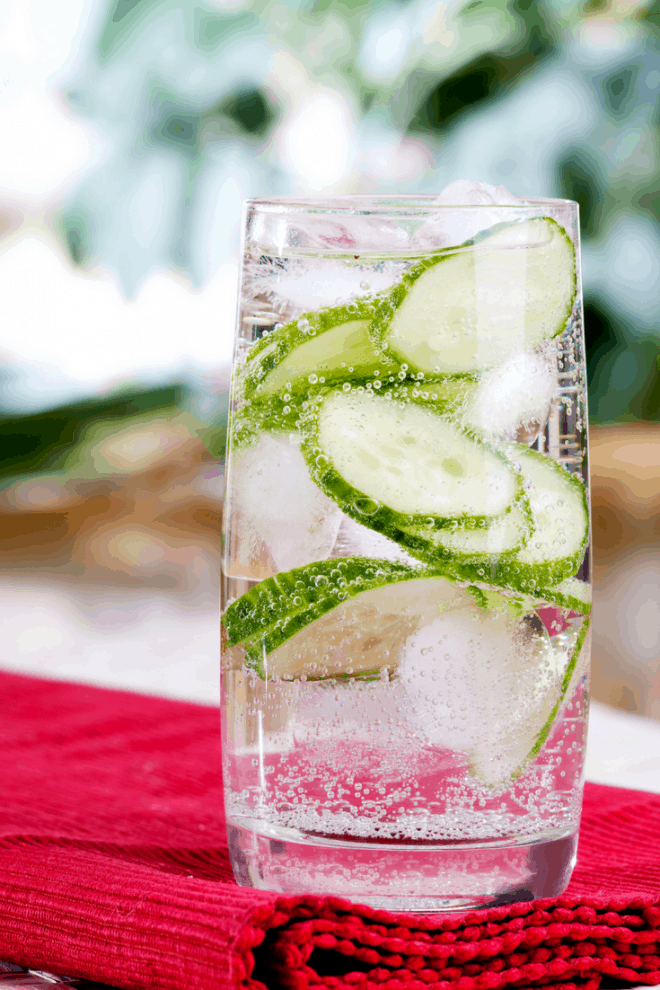 On the other hand, if I'm super duper thirsty, I can practically kill a bottle of water in one gulp. If I've been playing pool volleyball with the boys, I like to show off by downing a bottle of water in one swallow. It may not be ladylike, but it impresses the grandkids. That's about the only time I drink plain water. Times, they are a changing and these 18 infused water flavors are gonna help me kick up my water intake. I'll actually enjoy drinking water.
I remember the first time I had cucumber infused water at a spa. It was a few years ago and I was a lot hesitant at first. While my 30-something-year-old daughter was in the back getting tortured, I mean waxed from head to toe, I filled up on cucumber infused water. It was so refreshing and I kept saying I was going to make it at home. Finally, all these years later, it's happening. Hey, sometimes I'm just late to the party.
There's a hotel chain I stay at sometimes when traveling that always has infused water in the lobby. Whether I'm going or coming, I always stop by for a refreshing glass of water. I love that the flavors change daily.
How to Make Infused Water
You can infuse water with fruit, herbs, spices, and even vegetables (cucumber is one of my top fave infused waters). You can also add edible flowers.
Be sure and give your fresh veggies and fruit a good rinse before making infused water. Dirt infused water is not good!
Add the vegetables, fruit and/or herbs to a large glass jar. Fill with water. Cover and place in the fridge. I usually infuse the water right before I go to bed and let it sit in the fridge overnight. The longer it sits, the more flavorful the water will be.
When it comes to how much fruit to water ratio, it's totally up to the individual. However, go easy on the herbs. For instance, if you're making grapefruit and rosemary-infused water, use one peeled and sliced grapefruit and one sprig of rosemary per 32 oz. of water. Generally, I use the 2:1 ratio – 2 parts water to 1 part fruit (1 quart water and 1/2 cup fruit).
To muddle or not to muddle? I like to keep my fruit looking good and fresh, so I don't press it to release the juices. If you want infused water in a hurry, by all means, grab a muddler and start muddling.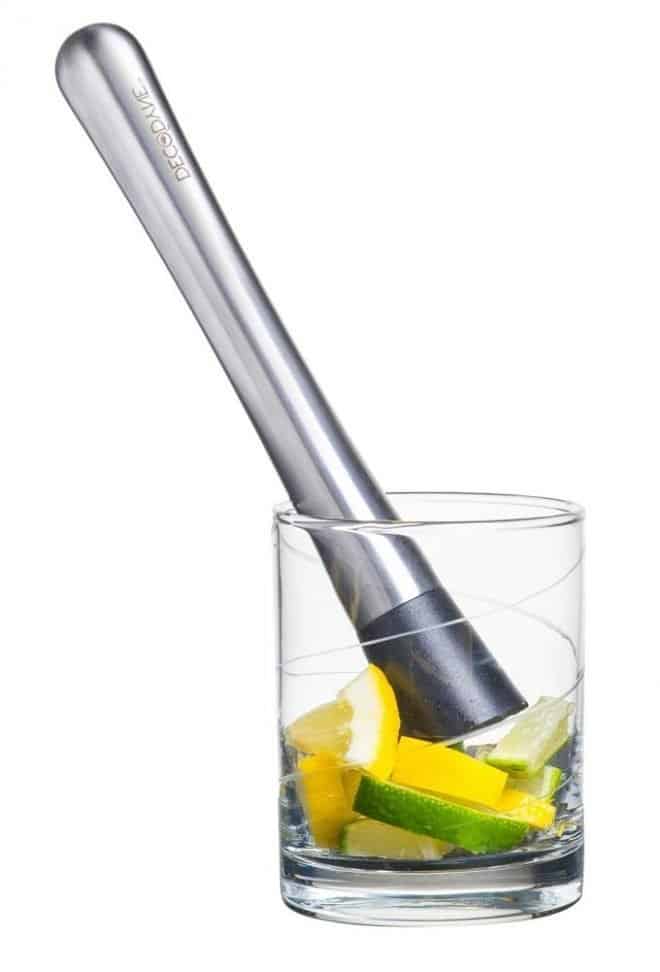 Helpful Hint: Use sparkling water or coconut water to add a little pizzazz to your infused water recipes.
It's a given that fruit like pineapple and melon needs to be peeled before adding it to your water. Hey, I'm just putting it out there.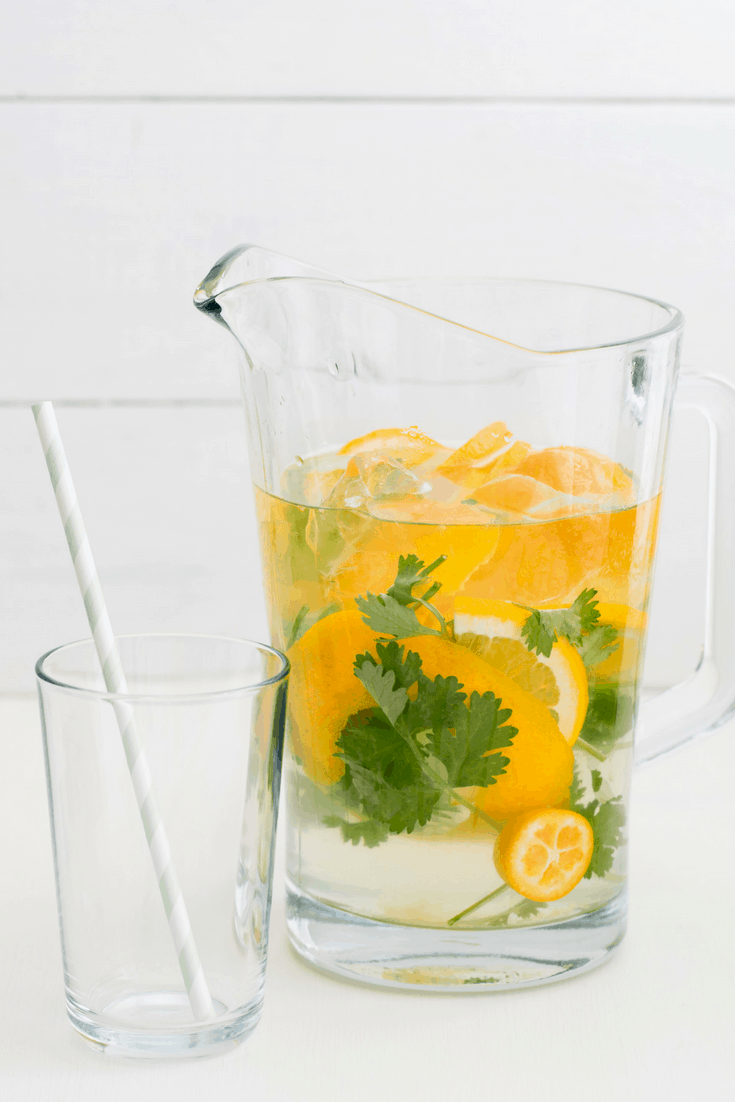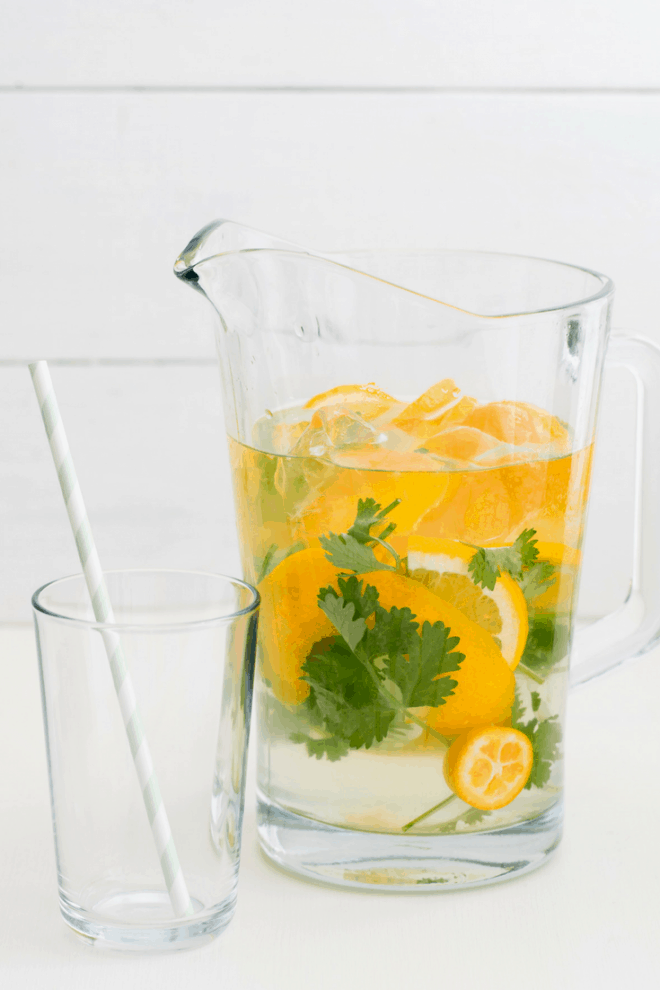 Infused Water Bottles
If you want to take your water on the go, these infused water bottles are just what you need.
32 Oz Fruit Infuser Water Bottle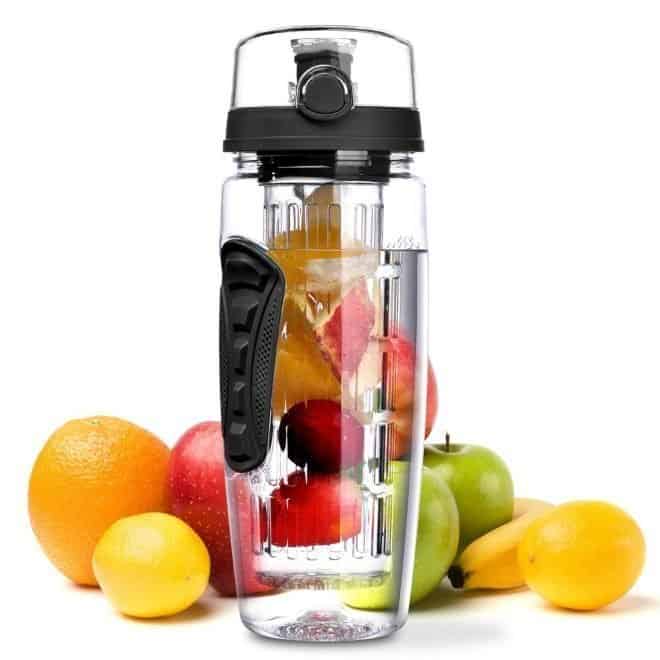 Bevgo Infuser Water Bottle with Hydration Timeline Tracker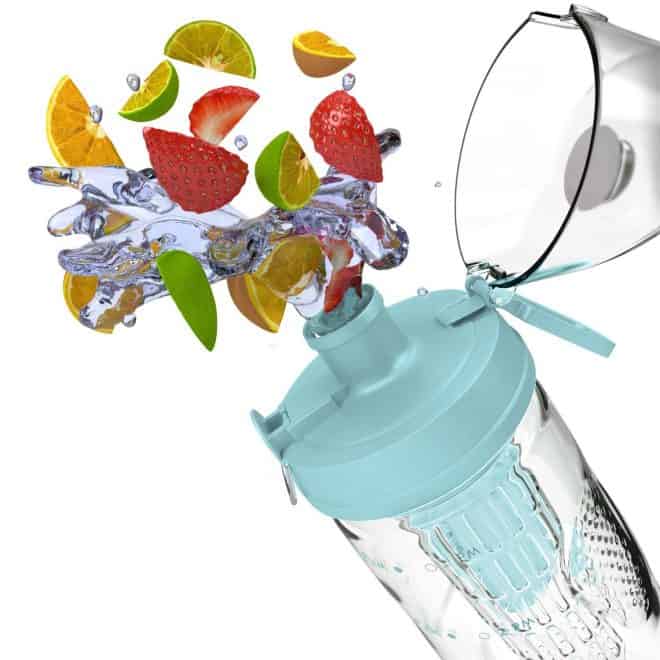 Simple and Delicious Water Combinations
Blueberry Lemon Mint
Citrus Cilantro
Green Apple & Rosemary
Pineapple & Cucumber
Cucumber
Mango, Pineapple & Mint
Lemon & Lime
Watermelon & Mint
Strawberry & Cucumber
Grapefruit & Rosemary
Blueberry & Orange
Cantaloupe & Mint
Kiwi & Cucumber
Mango & Lime
Pineapple & Jalapeño
Mandarin Orange
Grape Orange
Mint & Peach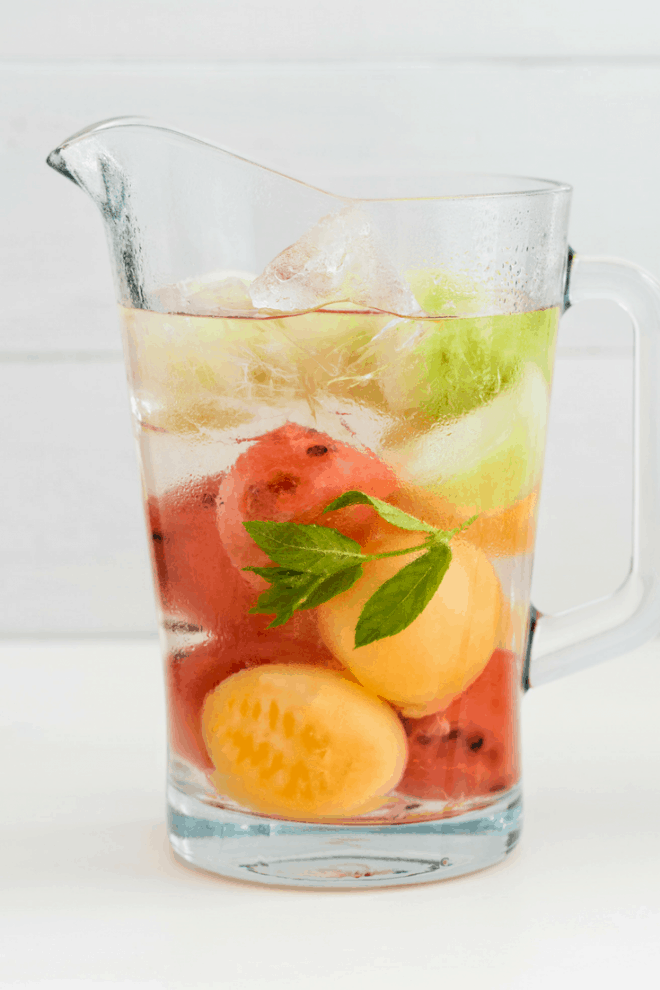 More Helpful Hints for Infused Water Combinations:
I often remove the rind of citrus fruit if I'm infusing water overnight. The rind can cause the water to have a bitter taste. But it's so much prettier with the rind!
Also, when using melons, I don't tend to infuse overnight. The melon can get mushy and unappealing.
I'm a sparkling water kind of girl, so I often use San Pellegrino to make infused water. However, tap water is fine too.
Do you drink infused water? If so, what's your favorite flavor combination?