A few days ago, my husband stopped by our favorite seafood shop to purchase some fresh fish. They had fresh halibut so I prepared pan-seared halibut for dinner. Halibut is so delicious.
Off the Hook Seafood Market sells fresh seafood and the fishmonger will give you tips on the best way to cook the fish.
We usually buy fresh salmon and shrimp from Off the Hook, but this time around, my husband purchased some halibut fillets. I had never cooked Halibut at home, so I was excited, to say the least. I decided to make pan-seared halibut because it's quick, easy and I love a good sear on my fish.
Halibut is a member of the right-eyed flounder family. I don't like to call any creature ugly, but this thing is one ugly, scary-looking flatfish. Both eyes are on one side.
It's a good thing this fish is cleaned and filleted before I ever lay eyes on it. That goes to show you that the old adage is true. You can't judge a book by its cover applies to fish as well.
When it comes to halibut, there are two types – Atlantic and Pacific. Currently, the Atlantic Halibut is depleted, so you need to avoid Atlantic Halibut and go for the Pacific. Our halibut was flown down from Alaska.
When it comes to taste, Pan-Seared Halibut tastes amazing. It's a lean fish with mild (absolutely no fishy taste) sweet-tasting white flesh. Because it's so lean, be careful not to overcook halibut.
Halibut Nutritional Facts
Great source of omega 3
High in vitamin B12
Low in cholesterol
High in protein, selenium, niacin, phosphorus, magnesium
Low calorie
Pan-Seared Halibut
With paper towels, pat halibut fillets dry so that they will brown evenly.
Add light olive oil to a large skillet over medium-high heat. Season Halibut fillets with salt and pepper. I add a touch of paprika because I love paprika on fish. The paprika is completely optional.
Sear the fillets for 4-5 minutes on each side. Do not overcook!
I like to serve pan-seared Halibut with roasted vegetables or Oriental Ramen Broccoli Salad. Add a bit of homemade tartar sauce and I'm good to go.
Yield: 2 Servings
Pan Seared Halibut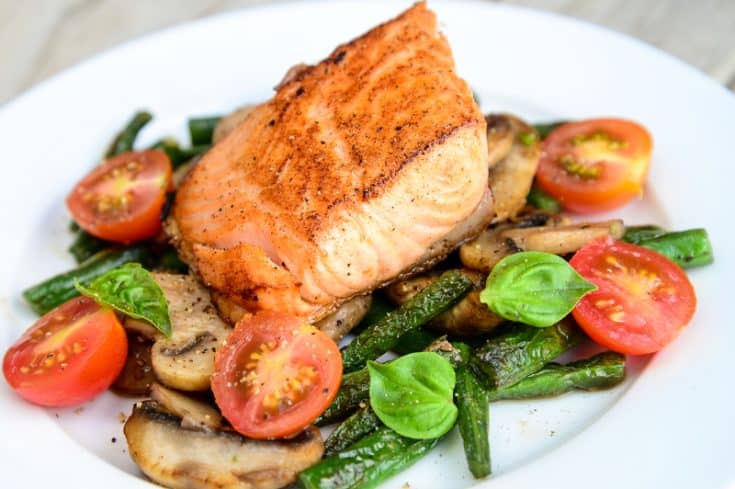 Pan-Seared Halibut is crispy on the outside and tender on the inside. This delicious mild-tasting fish is done in less than 10 minutes!
Ingredients
2 Halibut fillets, 6 oz. each
1/4 teaspoon paprika
Salt and Pepper to taste
2 Tablespoons light olive oil
Fresh squeezed lemon juice
Instructions
With paper towels, pat the fillets completely dry.
In a large skillet on medium-high heat, heat two tablespoons of light olive oil. Sprinkle salt, pepper, and paprika onto the fillets and cook for 4-5 minutes on each side. Do not overcook.
I like to add a squeeze of lemon once I flip the fillets over.
Notes
Cooking time depends on the thickness of the fillet. Halibut is done when it has a golden brown crispy skin and springs back when touched. Perfectly cooked halibut should flake easily with a fork.
Nutrition Information
Yield
2
Serving Size
1
Amount Per Serving
Calories

335
Total Fat

17g
Saturated Fat

3g
Trans Fat

0g
Unsaturated Fat

13g
Cholesterol

102mg
Sodium

289mg
Carbohydrates

9g
Fiber

0g
Sugar

3g
Protein

39g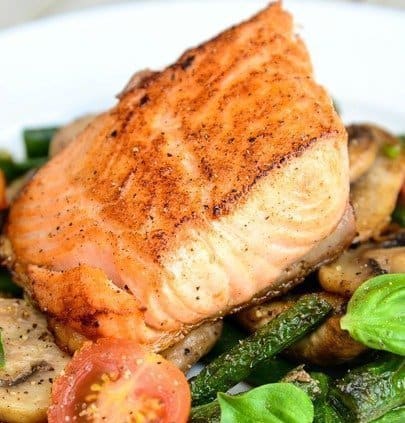 Have you ever cooked Halibut at home? If not, you should try it soon. It's absolutely delicious! What's your favorite fish?
You May Also Like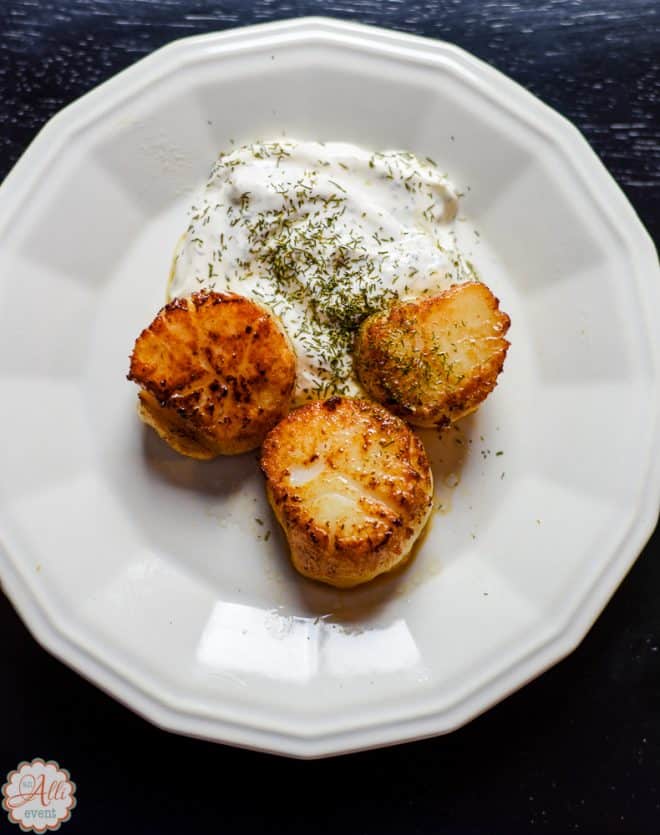 19 Shrimp Recipes Including Paleo and Coconut Rum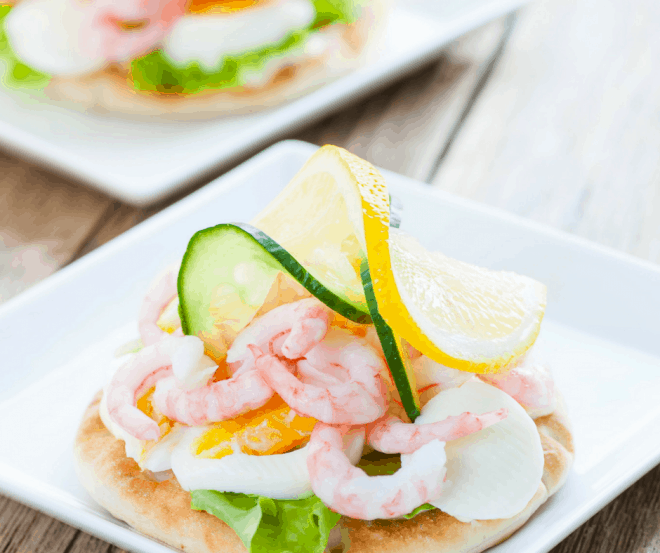 Longhorn Steakhouse Wildwest Shrimp Copycat