I was beyond thrilled on Mother's Day when my daughters presented me with a girls weekend at Taste of Charlotte June 05-7th. They made reservations at the Omni Charlotte and the weekend finally arrived.
Taste of Charlotte is a 3-day festival featuring over 100 samples from area restaurants.  There's also live music and entertainment, interactive children's activities, street performances, unique shopping and a large variety of  local, regional and national sponsors interacting with festival-goers, providing information, coupons and free stuff!  Dogs and kids are welcome!
Located on Tryon Street, Taste of Charlotte spans 5 city blocks from Stonewall to Trade.  
Admission to Taste of Charlotte is FREE.  You can purchase festival coins to use for restaurant samples, beverages and activities for the kids.  You can purchase your coins on site at booths located throughout the festival or pre-purchase them before arriving.  A large cup of coins costs $20.00 and contains 15 coins.  Most food items cost 2-3 coins.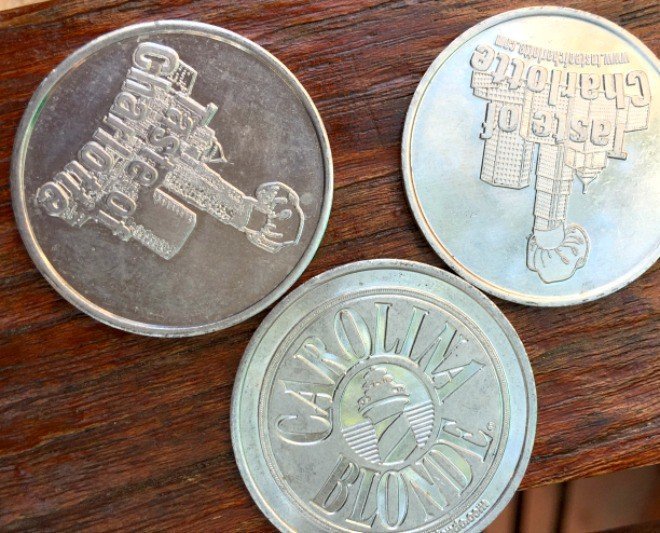 What's not to like about spending the weekend sampling scrumptious food and enjoying live entertainment?
We arrived at the Omni on Friday evening around 5:30 PM.   Our coins had been preordered online, so we stepped out of the Omni lobby,  stopped by one of the coin tents, grabbed our coins and was soon on the lookout for food.
My oldest daughter and I had freshly made guacamole and chips from Cantina 1511 and it was delicious! A huge serving was only 3 coins.  For some reason, nothing else really caught my eye on Friday night. I knew we would be coming back for lunch on Saturday, so we mostly walked around, checked things out and listened to music, talked and laughed.
Several of the event sponsors were giving out free samples.  Our favorites were Dole Dark Chocolate Covered Pineapple, Mini Bundt Cakes from Nothing Bundt Cakes (scrumptious)  and So Delicious Dairy Free mini frozen bars and sandwiches.  I didn't miss the dairy at all!
Since we were mainly just scoping out the different foods on Friday night, we later stopped in at Trade Restaurant & Bar located in the Omni.  Two of my daughters split a dessert, Chocolate & Peanut Butter Mousse Cake.  They said it was just OK, nothing special.
My oldest daughter and I had only eaten the guacamole & chips at Taste of Charlotte so we split an appetizer – Cheese Fries with gravy (did not like the gravy and am so glad we had it served on the side) and a grilled cheese sandwich.
The best food I had the entire weekend was the grilled cheese sandwich from Trade Restaurant.  It wasn't your ordinary grilled cheese.  The sunflower bread was filled with cheddar and fontina cheeses, fig preserves, and a house-made pickle.  The fig preserves added a sweet note and was not overpowering at all. Holly and I agreed that it was the best cheese sandwich we had ever eaten!
My youngest daughter, Caitlin, participated in the Warrior Dash first thing Saturday morning.   It's a 5K run with 12 world-class obstacles like Goliath and Great Warrior Wall.  She did great!  The rest of us enjoyed coffee and bagels while lounging in the room.  We met up with Caitlin a little past noon to try and use the rest of our coins at Taste of Charlotte.
Some of Our Favorite Foods – Taste of Charlotte
Fried Green Tomatoes from Imani's Fusion Cafe
Veggie Rolls from Mai Thai II
Ribs from Sticky Fingers
Nachos from Salsarita's Fresh Cantina  (I had mine served without the beef – pictured below)
There was no way we could sample everything at Taste of Charlotte. There was crab cakes, shrimp & grits, brownies, ice cream, smoothies and everything in between.  And no southern event is complete without sweet tea!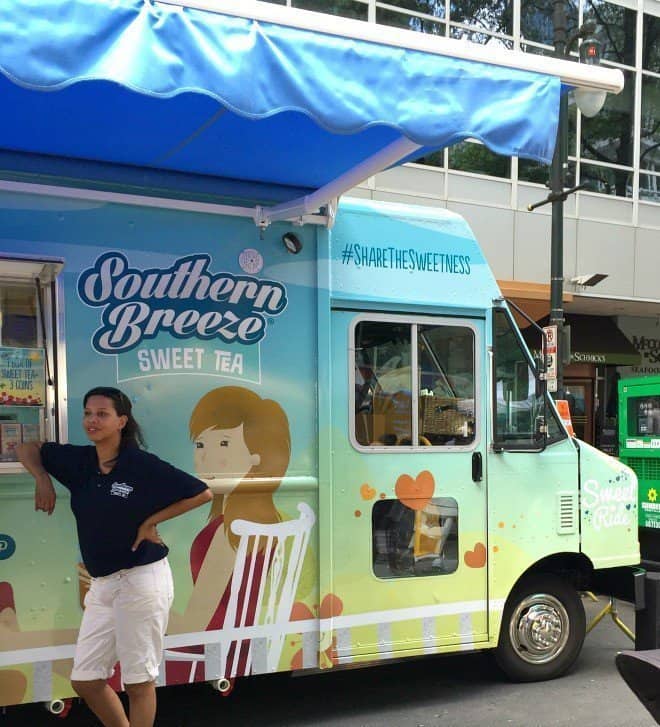 To use up the rest of our coins, we all bought kettle corn and mini sweet potato & pecan pies to go.  We had a blast and we're looking forward to our next girls weekend!
What did you do over the weekend?