Do you ever do meatless Mondays? It's actually a thing. And it's pretty cool and hip and all that good stuff, especially when you enjoy meatless Monday with Gardein!
I'm celebrating Meatless Monday with Gardein (garden + protein) today! And I never thought I'd get my husband on board, but he actually loves both meals I'm about to share with you.
Working From Home
I work from home and sometimes I get so caught up in my work that I'm amazed when I look at the clock and it's 1:00 PM and I've been working since 5:00 AM and all I've had is decaf coffee. Bad, bad girl!
Where does the time go? And usually, I don't really want to think about having to make something for lunch. Who has time for that?
Ever since I found Gardein products in the freezer aisle of my favorite grocery store, my lunch choices have become easier. I don't spend time wondering what in the world I'm going to eat and I don't reach for that bag of chips calling my name from the pantry.
My new favorite lunch is Gardein BBQ Pulled Porkless Pocket Meals. It's BBQ in a bun and obviously, there's no pork.
That's a good thing since I don't eat pork. I like that all of the Gardein products are made from non-GEO soy and wheat. They also have no cholesterol and are low in calories and fat.
I add no-mayo coleslaw and my meatless lunch is complete (and delicious).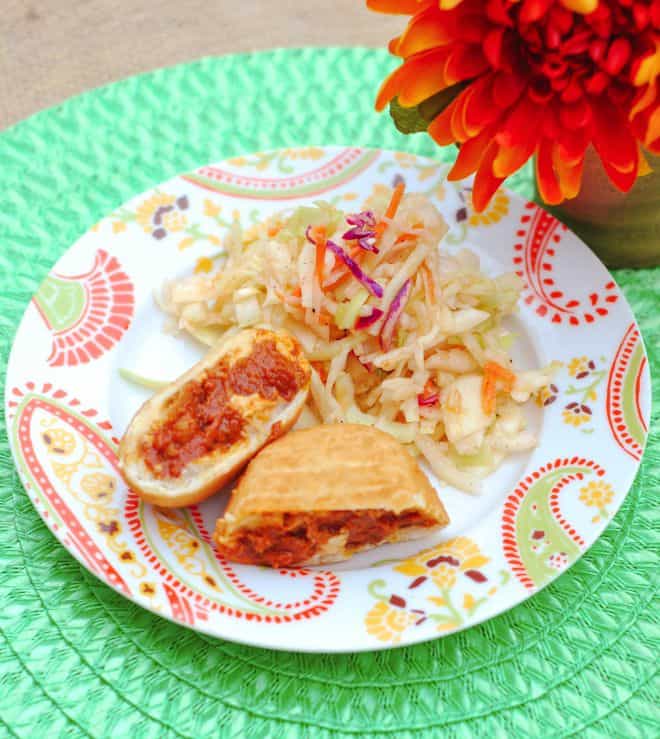 No-Mayo Coleslaw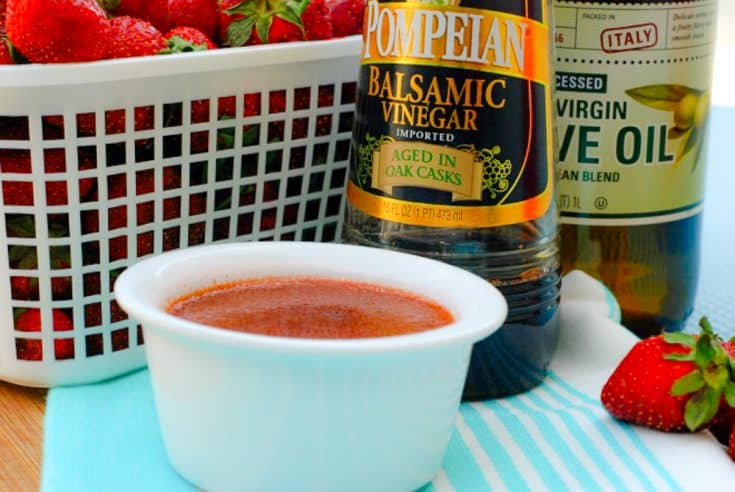 Ingredients
1 package tri-colored coleslaw mix, 16 oz.
1/3 cup fresh lime juice
1/2 tsp. ground cumin
1/2 cup olive oil
1/2 cup fresh cilantro, chopped
1 clove garlic, finely chopped
1 small onion, chopped
1 dash hot sauce, optional
Salt and pepper to taste
Instructions
Whisk all ingredients (except for coleslaw mix ) in a small bowl. Toss with coleslaw mix and serve. Refrigerate leftovers.
For Meatless Monday dinner, I serve a spring mix salad full of mushrooms, strawberries, and pine nuts. Then I top the salad with Gardein Seven Grain Crispy Tenders and drizzle with my mom's homemade strawberry vinaigrette. Add some garlic bread (or not) and dinner is ready. The family really does like it and they don't miss the meat at all.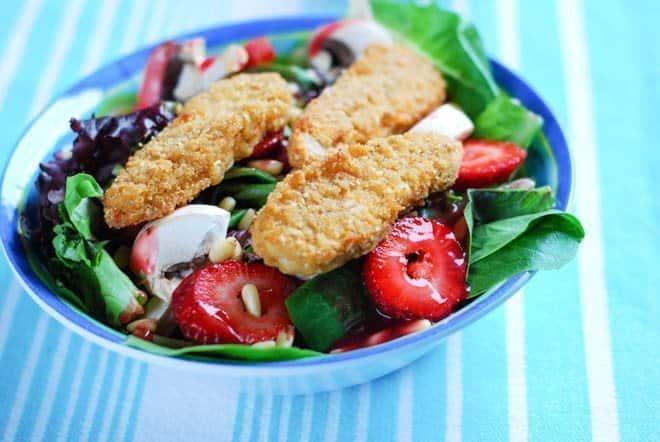 Mom's Strawberry Vinaigrette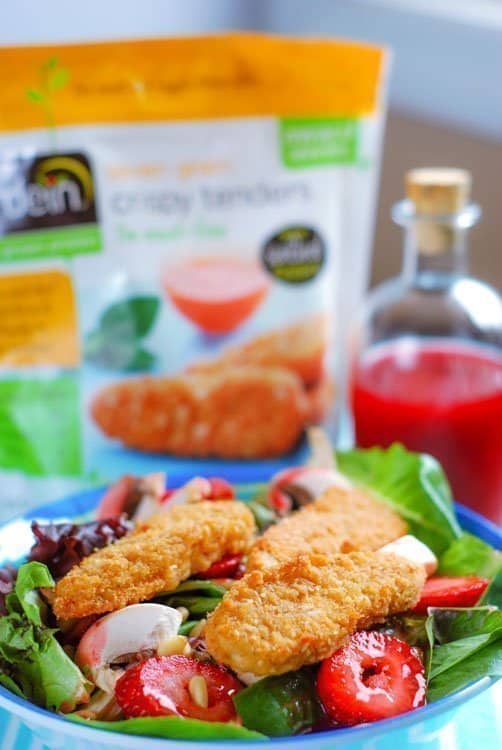 Ingredients
? cup mashed strawberries
½ cup olive oil
5 Tablespoons balsamic vinegar
3 Tablespoons sugar
1 Tablespoon fresh lemon juice
1 Tablespoon cherry juice
Instructions
Mash the strawberries with a fork and whisk all the ingredients together.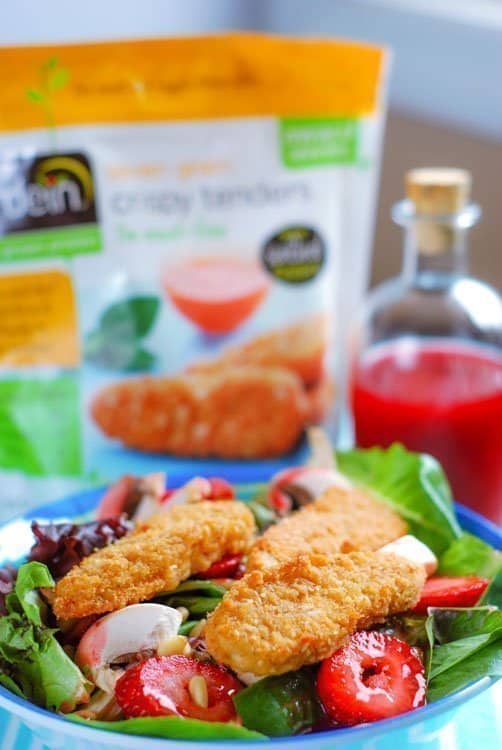 With Gardein, it's easy to celebrate Meatless Monday! Here's a coupon so you can celebrate, too!
You'll find Gardein chillin' in the freezer of your local grocery store. What's your favorite meatless meal?