Now that it's starting to cool down some (80's instead of upper 90's) my husband wants us to get back into playing tennis.  I like tennis.  I do.  I'm just not as good a player as he is.  I readily admit it.  And he keeps me running around like crazy (good exercise).  And sometimes (a lot) I hit a home run.  That's what I call it when I whack the ball too hard and it goes over the fence.  Oops.
I AM trying to exercise consistently and eat right, so I won't complain – too much.  I'm sure I've mentioned (more than once) that our youngest daughter is getting married in May and since photos add 100 lbs. (to me anyway), I'm determined to look my best in those pics.  So I'm using an app on my phone to keep up with my calories, an activity tracker to track my daily steps and choosing the best protein bars to enjoy after my workouts.
Have you ever tried to take a photo of your daily steps?  It's really hard and the lighting is horrible, but I did it.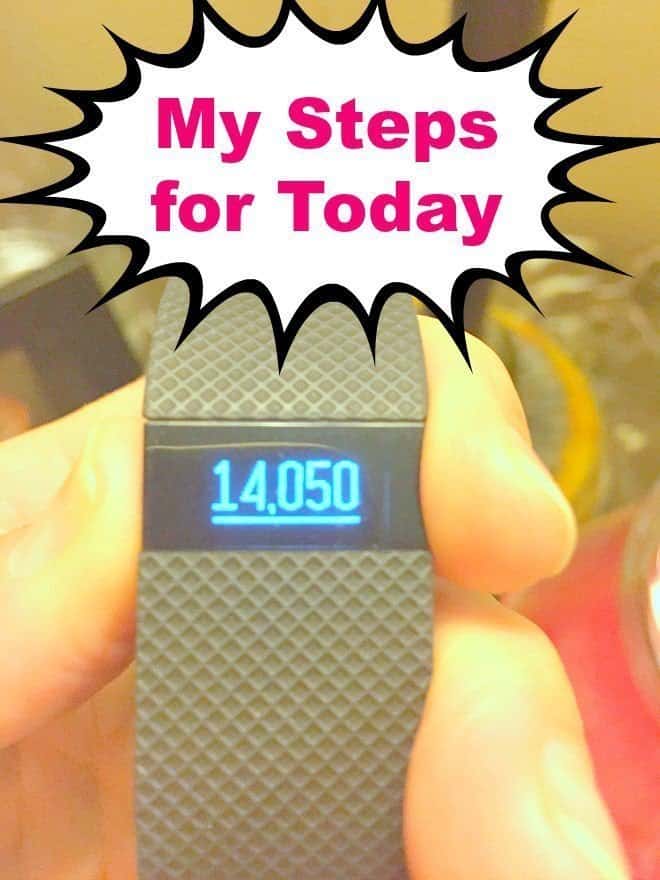 In my quest to live a healthier lifestyle, I recently found Perfectly Simple protein snack bars by Zone Perfect. They are the perfect blend of simple, wholesome ingredients in a tasty, on-the-go, treat. I like that these bars are loaded with protein AND low in calories.
My favorite flavors are:
Almond Toffee Crunch – "made with dry-roasted almonds, velvety-smooth butterscotch chips, salted caramel, Dutch Process cocoa, and puffed quinoa."
Oatmeal Chocolate Chunk  -These bars pack 10 grams of plant-based protein into one delicious little serving. They're made with rolled oats and unsweetened chocolate.
Roasted Cashew & Dark Chocolate – From the sweet, buttery cashew pieces roasted and salted to perfection, to the layer of dark chocolate, the Roasted Cashew & Dark Chocolate bars are made with simple, high-quality ingredients and 11 grams of protein. 
Before grabbing my tennis racket, I make sure I have bottled water and my Perfectly Simple bar.  My husband may be a better tennis player, but at least my protein bar is a winner.
I need to practice my serve, but before I do, I'm going to take a break and enjoy a Perfectly Simple Afternoon Snack . . . here's a coupon so you can enjoy one, too!
Got any tennis tips you'd like to share?