When it comes to holiday movies, it's hard for me to pick a favorite. I like the funny ones, the old traditional ones and the ones that make me cry. What does Mississippi Mud Brownies have to do with movies? Nothing. We just like to eat brownies while we're watching a good holiday movie! And these are some good brownies.
If I have to choose my favorite movie, it's a three-way tie between Home Alone, A Christmas Story and It's a Wonderful Life.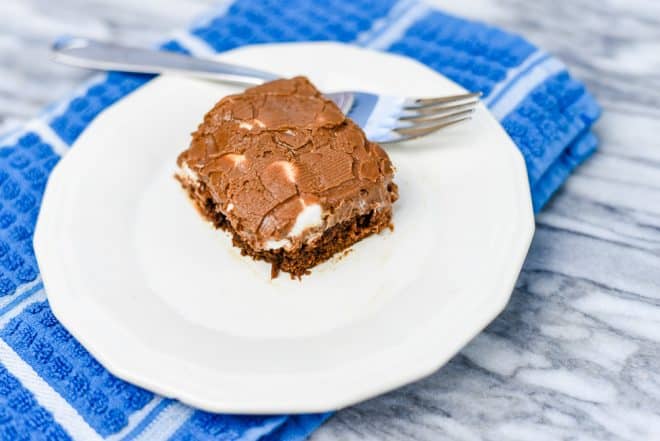 Welcome to the third annual 12 Days of Christmas Blog Hop!
Stop by every day from December first through the twelfth for new ideas you can use to make your season brighter!
Meet Your Hosts
They have all been busy as Elves creating, decorating, cooking and crafting tons of new ideas for you to try this holiday season!
Shirley~Intelligent Domestications I Alli~An Alli Event I Michelle~Our Crafty Mom I Marie~DIY Adulation 
Erlene~My Pinterventures I Beverly~Across The Blvd. I Debra~Shoppe No. 5 I Victoria~Dazzle While Frazzled
Megan~C'mon Get Crafty I Michelle~Michelle James Designs I Amanda~Domestically Creative
Deborah~Salvage Sister & Mister I Jeanie~Create & Babble I Sherry~Olives & Okra
Jenny~Cookies Coffee & Crafts I Emily~Domestic Deadline I Bonbon~Farmhouse 40 
Leanna~Of Faeries & Fauna I Pam Larmore~P.S. I Love You Crafts I Kelly~North Country Nest I Marie~The Inspiration Vault
Gail~Purple Hues and Me I Lynne~My Family Thyme I Karen~Dragonfly and Lily Pads I Trisha~Blowing Away Out West
  I Lorrin~Embrace The Perfect Mess 
  I Terri~Christmas Tree Lane I 
Sam~Raggedy Bits  I Cyn~Creative Cynchronicity
Valeria~Val Event Gal I Yami~The Latina Next Door I Jeannee~Centsably Creative I Tania~Little Vintage Cottage
 Lauren~Wonderfully Made I Vanessa~DIY 180 I Kimberly~A Wonderful Thought I Kim~Everyday Parties I Dru~Polka Dot Poplars
I like how easy brownies are to make. Most of the time, you just mix everything in one big bowl, dump the batter into a pan and bake. This one has a couple extra steps, but it's all worth it in the end. And, yes, you'll need your mixer for the frosting.
These Mississippi Mud Brownies have a layer of mini marshmallows on top. Then you quickly pour the frosting over the marshmallows and spread evenly.
I remember when I learned how to spell Mississippi in elementary school. Spelling was always a favorite subject and when my husband and I were first married, we'd have spelling bees to see who could spell the best. Crazy, huh?
Let's Make Mississippi Mud Brownies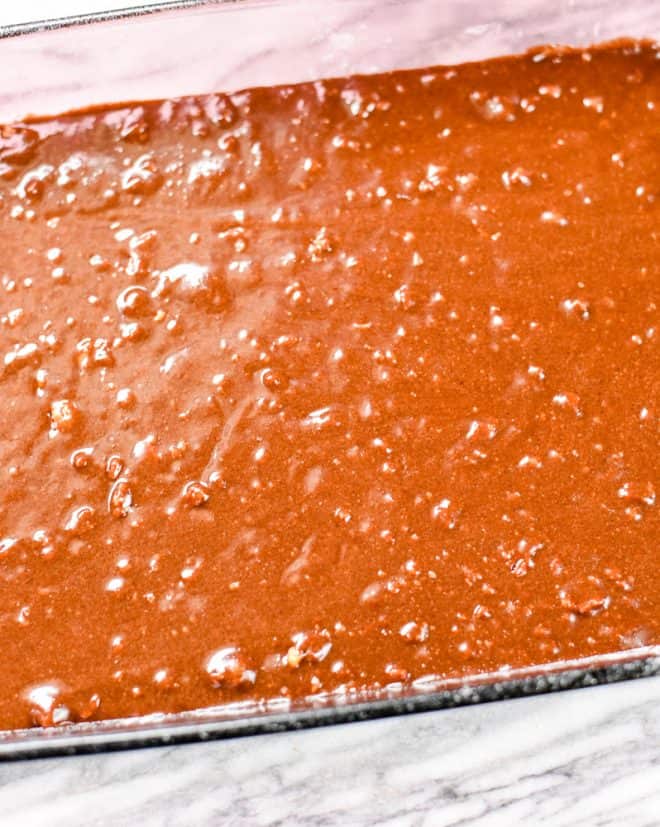 Mississippi Mud Brownies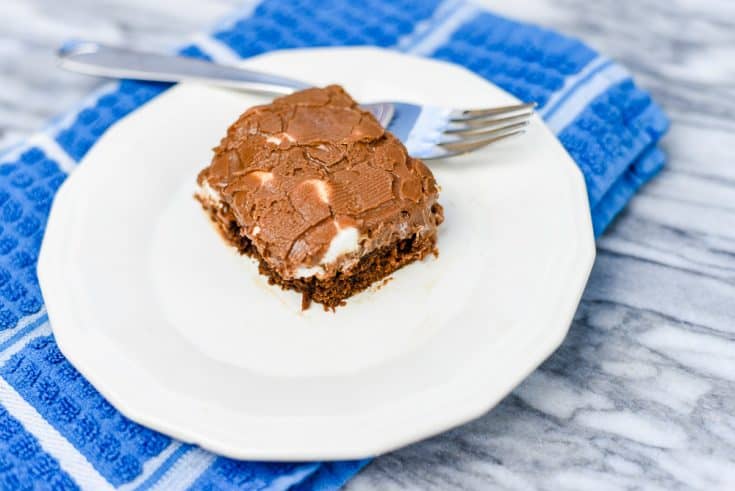 Ingredients
4 (1 oz.) unsweetened chocolate baking squares
1 cup butter
2 cups sugar
1 cup all-purpose flour
1/8 teaspoon salt
4 large eggs, lightly beaten
1 cup chopped pecans
3 cups mini marshmallows
Frosting
2 (1 oz.) unsweetened chocolate baking squares
1/3 cup evaporated milk
1 cup butter
1 teaspoon vanilla
4-1/2 - 5 cups powdered sugar, sifted
Instructions
Combine 4 chocolate squares and 1 cup butter in a large saucepan. Cook over low heat, stirring until chocolate and butter melt. Remove from heat.
Combine 2 cups sugar, flour, and salt. Add to melted chocolate mixture. Add eggs and pecans. Stir until blended.
Spoon batter into a lightly greased and floured 13" x 9" baking pan. Bake at 350º for 20-25 minutes or until a toothpick inserted in center comes out clean.
Frosting
Meanwhile, combine 2 chocolate squares, milk, and 1/2 cup butter in a heavy saucepan. Cook over low heat, stirring often, until chocolate and butter melt. Remove from heat.
Transfer chocolate mixture to a mixing bowl. Stir in vanilla. Gradually add the powdered sugar, beating at low speed, until frosting is smooth.
Sprinkle marshmallows evenly over warm brownies. Quickly pour frosting over marshmallows, spreading evenly.
Cool completely in pan on a wire rack. Cut into bars.
This is also the perfect dessert for Sunday lunch or when you're entertaining friends. In my family, the kids and adults love these brownies.
What's your favorite brownie?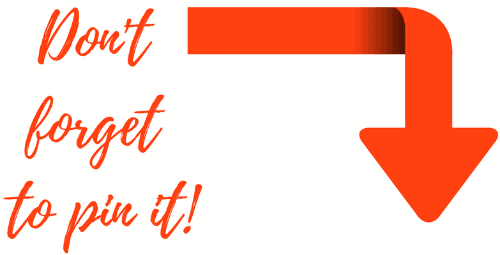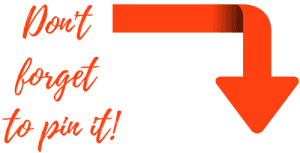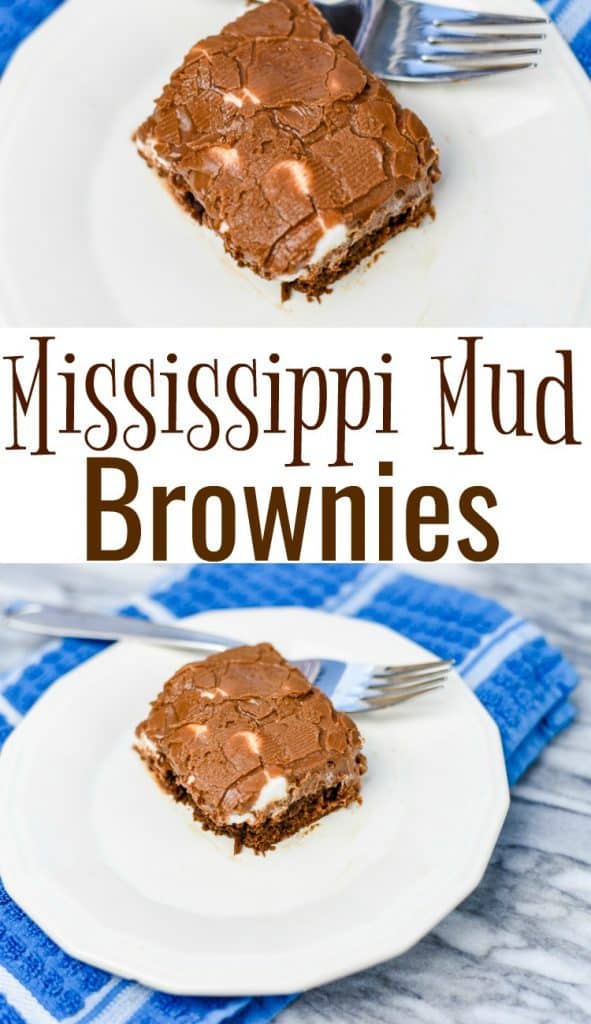 You may also like:
Homemade Double Chocolate Chip Brownies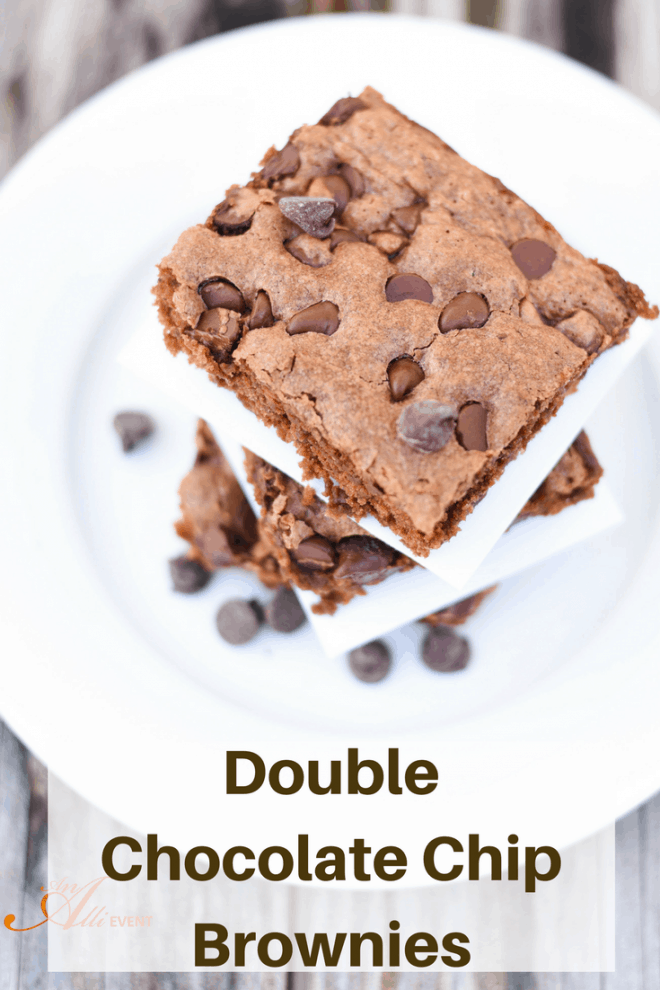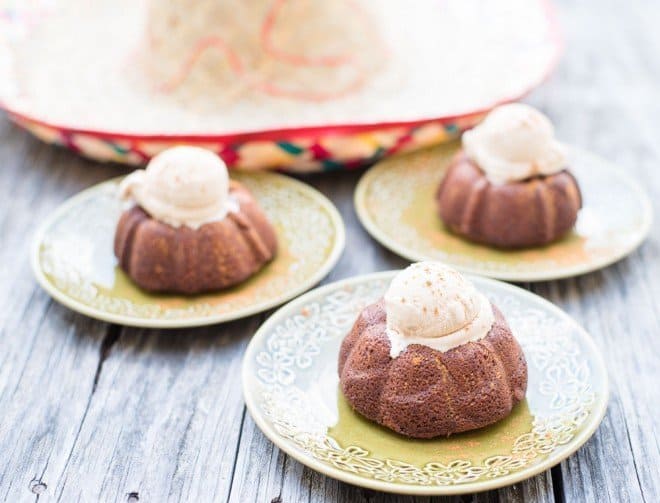 Be sure to visit our fellow 12 Days of Christmas Bloggers below for even more creative ideas this holiday season!
');