If you're a chocolate lover, the recipe for Triple Layer Chocolate Mousse Cake is a must-have! Plus, it's so pretty with all the chocolate curls on top. Of course, you can skip the curls but they really add a wow factor to this cake.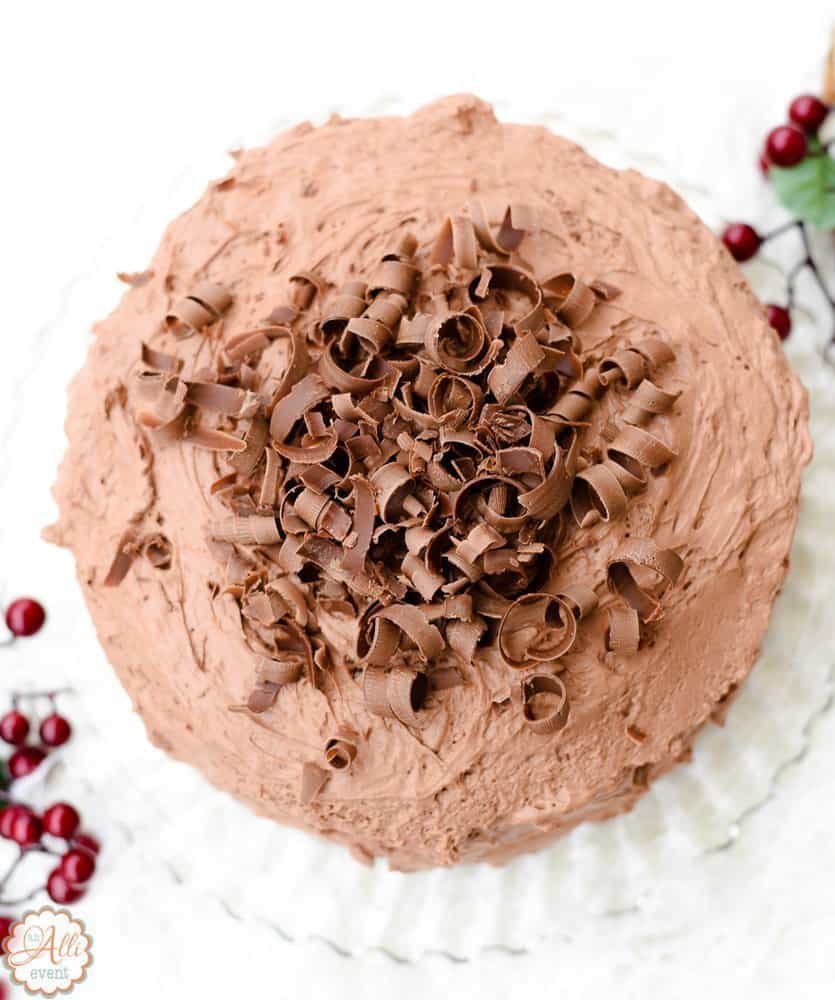 Every time I make this Triple Layer Chocolate Mousse Cake, it always takes me down memory lane. I remember when my oldest daughter was president of the student council at her high school. We hosted a Christmas party for all the officers and the teacher in charge of the council.
I don't know why, but I was a little nervous hosting my daughter's teacher. Of course, the party was over-the-top amazing because I served Triple Layer Chocolate Mousse Cake. The next day, my daughter's teacher asked for the recipe and kept talking about how good the cake tasted. It must have been good because there wasn't a single crumb left after the party.
I've made Triple Layer Chocolate Mousse Cake many times since then, but I always think back to that time I hosted that group of high school kids and how much they all loved the cake.
I hope you enjoy this cake as much as we do! It's the perfect cake for birthday parties and special occasions. It's also just the thing when you're having a chocolate craving. Trust me!
Triple Layer Chocolate Mousse Cake
The frosting on this cake is delicious. Be sure and chill the mixing bowl and beater before making the frosting. I usually pop the bowl/beater in the fridge while the cake layers bake.
Before making the frosting, sprinkle unflavored gelatin over two tablespoons of cold water.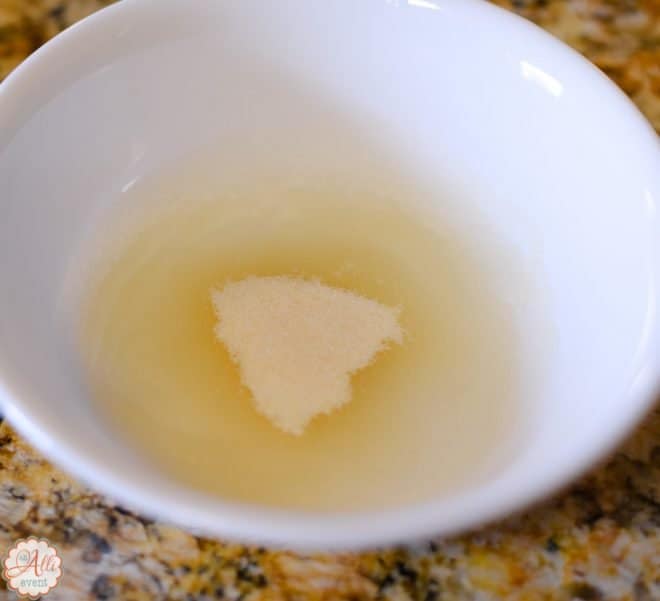 Then add the 1/4 cup boiling water and stir until well combined and clear.
Be careful not to overbeat the frosting. You want soft peaks before adding the unflavored gelatin. Once, I got busy cleaning the kitchen and I almost had stiff peaks. Oops.
The chocolate curls are optional but I always add them.
Triple Layer Chocolate Mousse Cake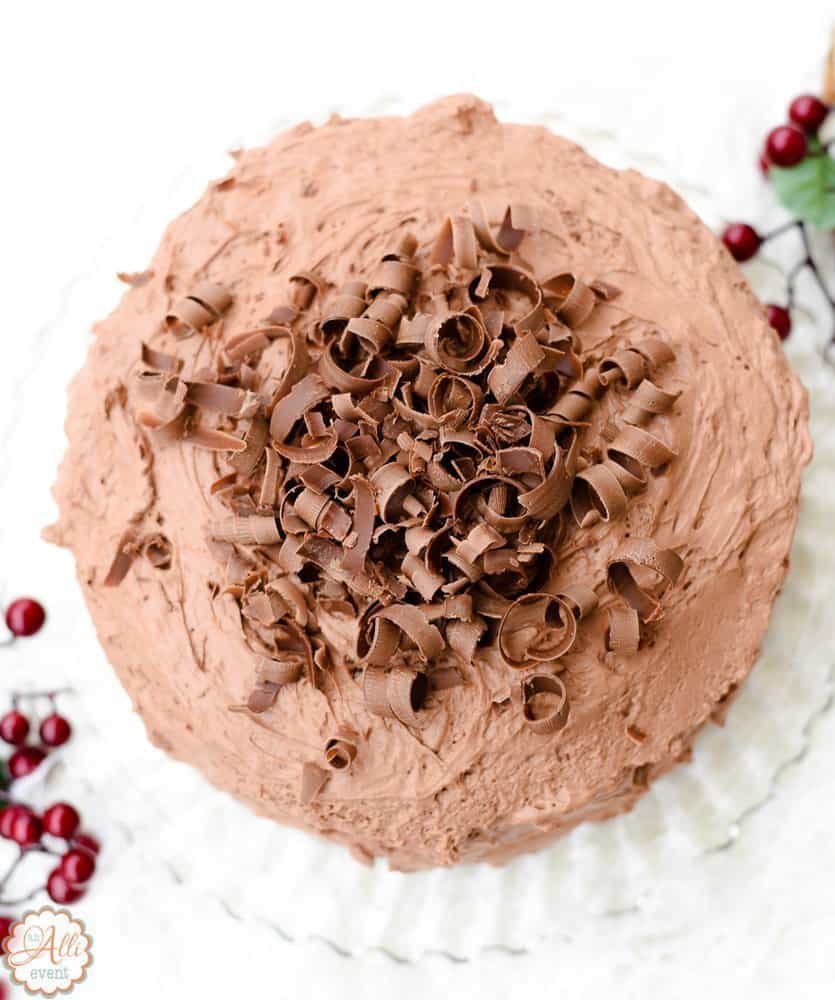 Triple Layer Chocolate Mousse Cake is my favorite chocolate cake. The chocolate cake is moist and tender and the chocolate mousse is light and fluffy. When I made this cake for my daughter's student council meeting, her teacher had to have the recipe.
Ingredients
2 cups sugar
1-3/4 cups plain flour
3/4 cup cocoa
1-1/2 teaspoons baking soda
1-1/2 teaspoons baking powder
1 teaspoon salt
2 eggs
1 cup milk
1/2 cup vegetable oil
2 teaspoons vanilla
1 cup boiling water
Chocolate Mousse (frosting)
1 envelope unflavored gelatin
2 Tablespoons cold water
1/4 cup boiling water
1 cup sugar
1/2 cup cocoa
2 cups heavy cream, chilled
2 teaspoons vanilla
Instructions
Preheat oven to 350º F. Grease and flour three cake pans.
Combine sugar, flour, cocoa, baking soda, baking powder and salt. Add eggs, milk, oil and vanilla.
Beat 2 minutes at medium speed. Stir in boiling water. Batter will be thin.
Pour batter into the cake pans and bake for 30-35 minutes OR until a toothpick inserted near the center of the cake comes out clean.
Cool in pans on wire rack for 10 minutes. Remove cakes from pans and let cool completely on rack.
Chocolate Mousse
In a small bowl, sprinkle gelatin over cold water. Let stand one minute.
Add 1/4 cup boiling water and stir until gelatin is dissolved and mixture is clear. Cool slightly.
In a large chilled bowl, stir together sugar and cocoa. Add heavy cream and vanilla. Beat at medium speed until soft peaks form. Add gelatin and beat until well blended.
Refrigerate for 30 minutes before using.
Fill and frost cake. Refrigerate one hour before serving. Optional: Add chocolate curls to the top of the cake before serving.
Helpful Hint
:
Click here
to see how to make chocolate curls! They are so pretty when placed on top of the Triple Chocolate Mousse Cake.
What's your favorite cake?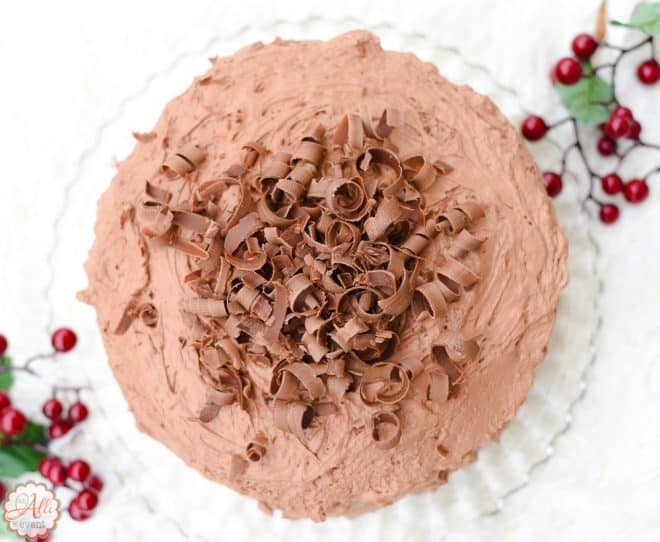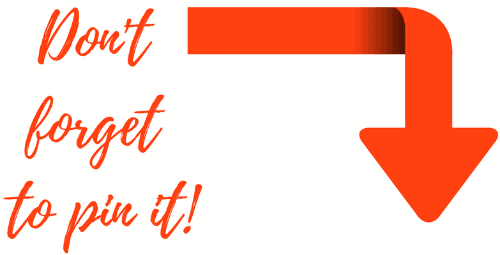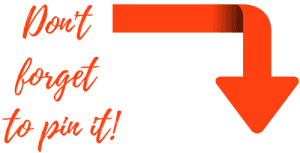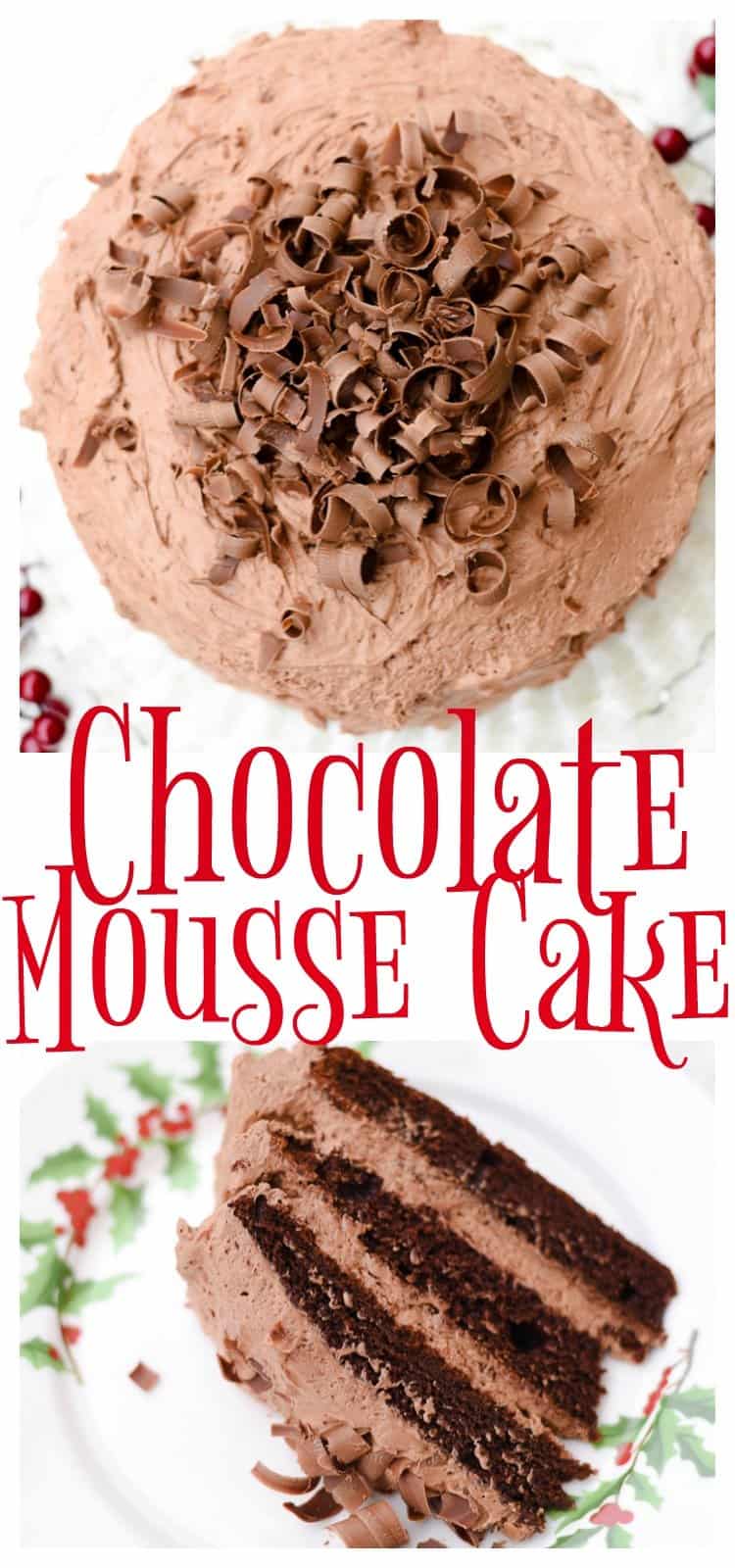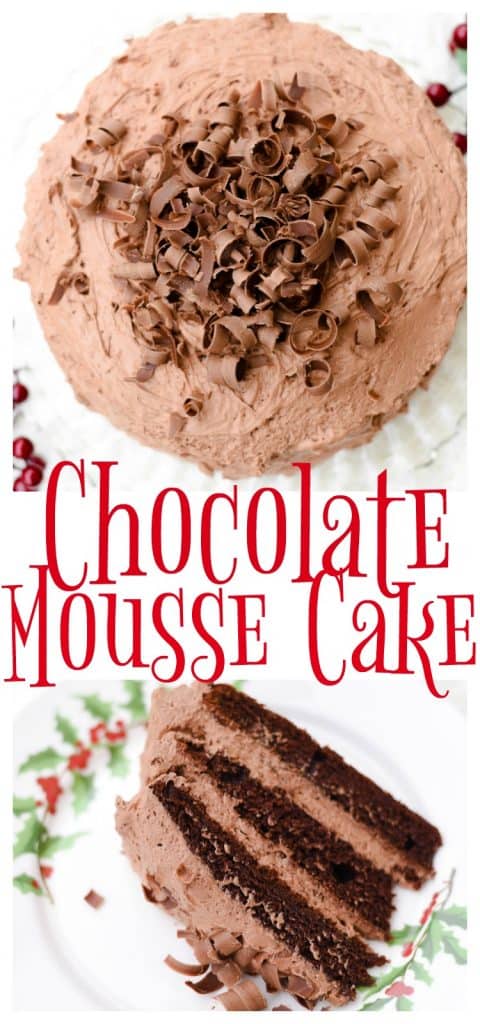 You may also like: