This post, PAW Patrol Smash Cake Photo Shoot contains affiliate links. If you click a link and make a purchase, I may make a small commission with no added cost to you.
So, I'm more of a food photographer but I do enjoy taking photos of the grandkids. When my daughter-in-law asked me to do a Smash Cake Birthday Photo Shoot for Fin, I admit that I was a little nervous – honored, but nervous.
I immediately started researching and ordered this backdrop because it was the only one that would arrive on time out of the few we had picked out. You can iron it and wash it. The only thing I don't like about the backdrop is how easily it wrinkles.
Since I don't have a studio, I set everything up in my living room. I do have lighting that I use for my food photography. If it wasn't November and cold, I would do the Cake Smash Birthday photo shoot outside during the golden hour (shortly after sunrise or before sunset). Golden hour photo shoots are my favorite.
So, here's what you will need to do a DIY smash cake birthday party photo shoot.
PAW Patrol Smash Cake Photo Shoot
Lighting and Backdrop
In my opinion, lighting is the most important aspect of any photo shoot. If you don't have good lighting, there's only so much you can do while editing the photos. These are the lights I use.
If you have a room flooded with natural light, I'm in awe! I don't have a whole lot of natural lighting in my living room, but I do have some. When I added my lights, it was fine.
If you don't have lights, set up in front of a large window. The baby should be facing the window.
Theme (PAW Patrol)
Fin adores Paw Patrol so Paw Patrol it is! His mom found the most adorable outfit for him to wear at Needles Knots N Bows, complete with a first birthday hat.
Smash Cake
My daughter-in-law found a photo of a Paw Patrol Smash Cake and she sent it to the Publix bakery. They did a great job. The candle is from an Etsy shop called AEinspirations.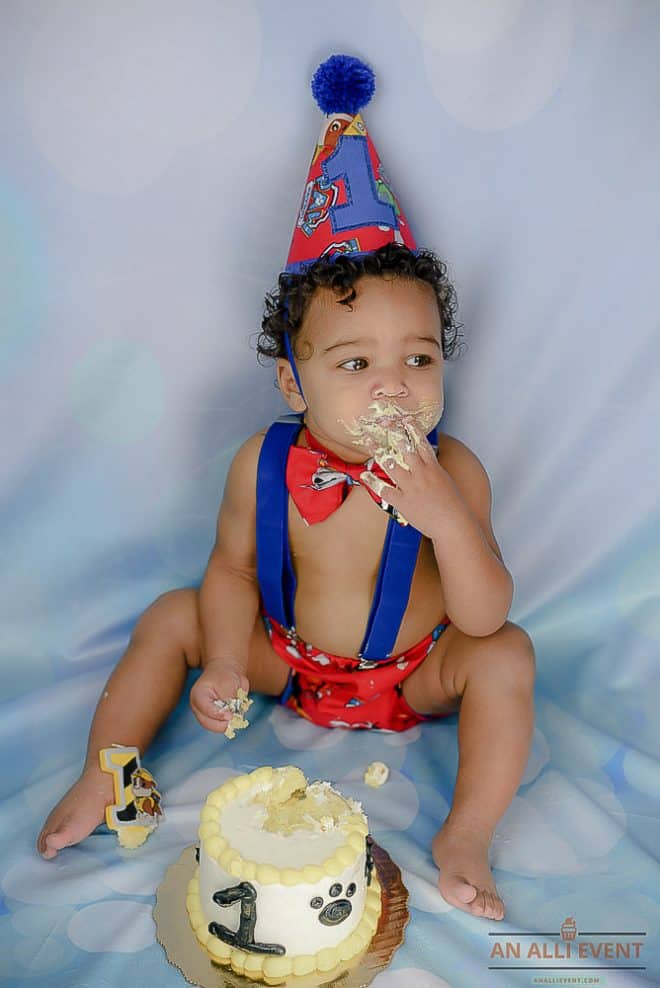 Props
I don't like a lot of props so a few balloons and Fin's Paw Patrol pals are it. If you get things too busy, it takes the focus off of the main attraction, your beautiful child.
Bring on The Tears
Is it wrong that this is one of my favorite photos? At one point, Fin had a little breakdown, but he quickly recovered and the photo session continued.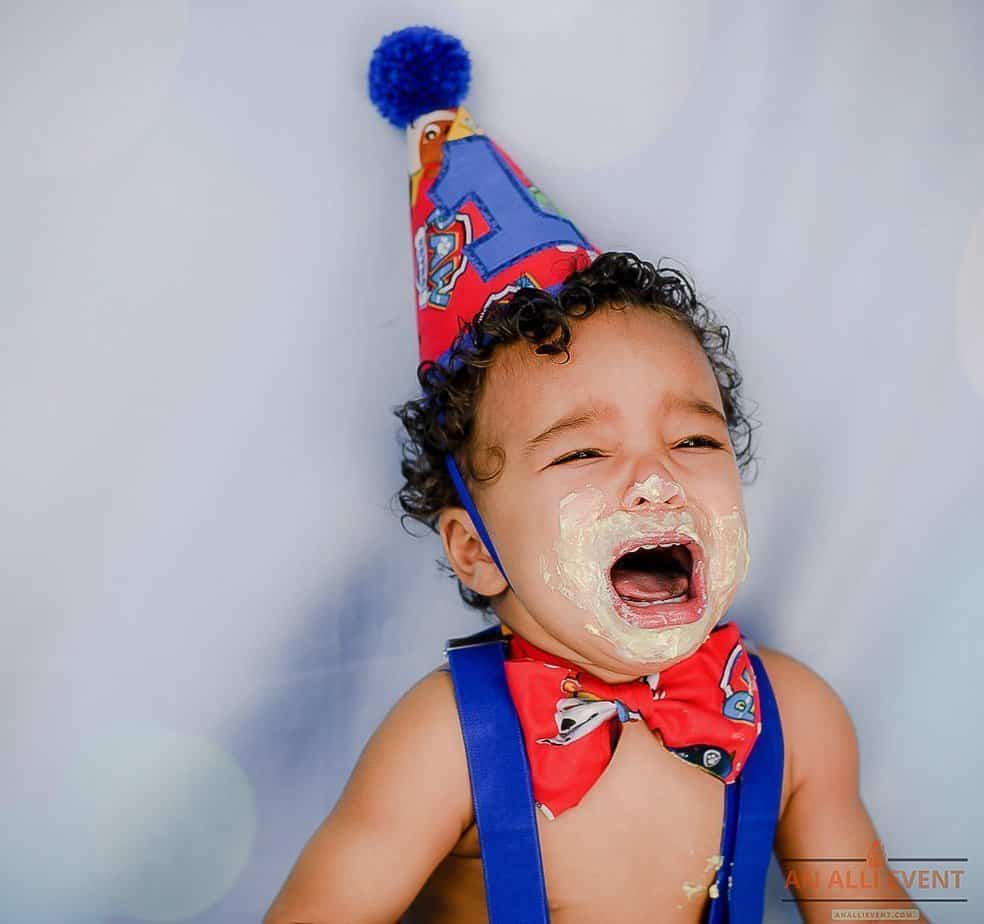 Clean Up
You may as well take advantage of the cleanup and get a few extra photos.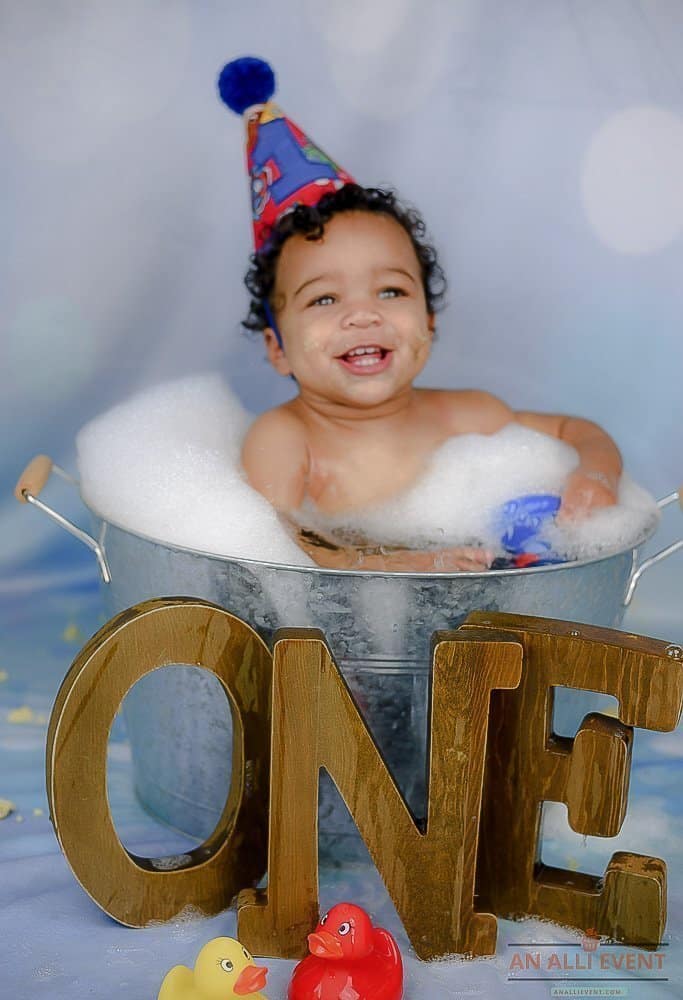 These are some of my favorites.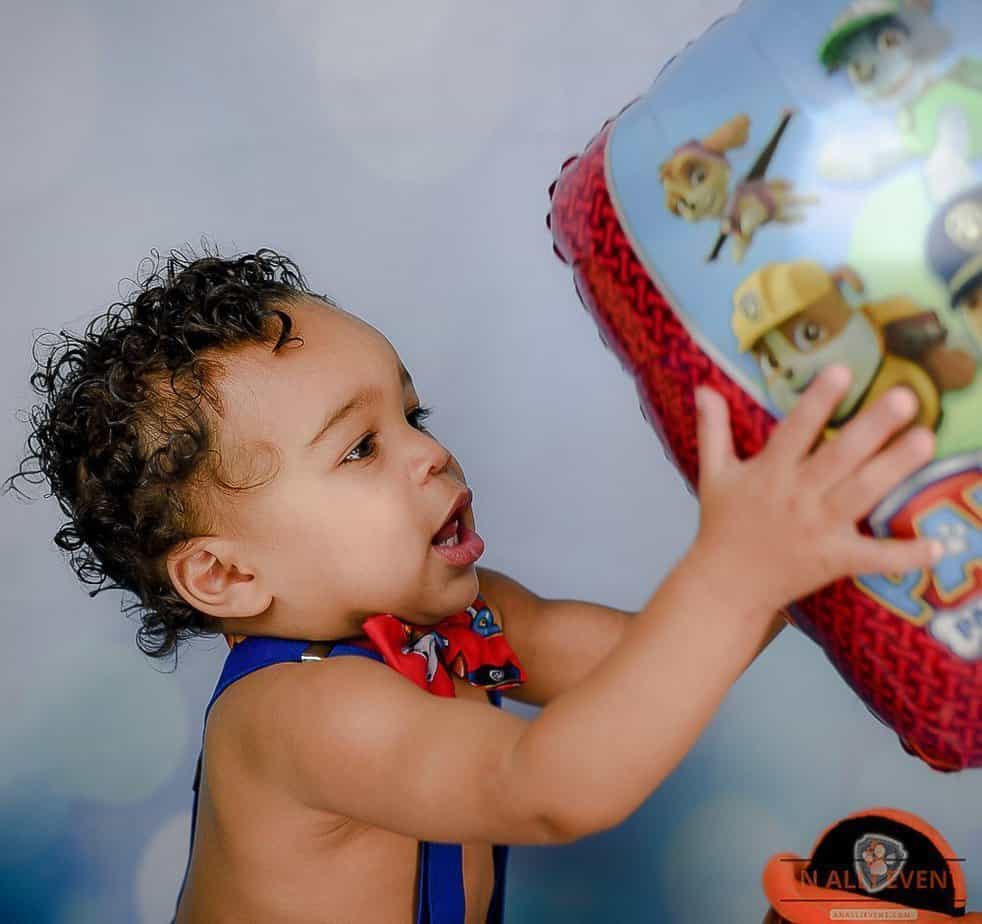 Helpful Tips
Try to take the photos when your baby is not sleepy or overly hungry.
Take a few practice shots to make sure your lighting is good.
You will need a fast shutter speed because babies move a lot.
Take the cake photos first while someone else gets the baby dressed for the photo shoot. Move the cake to a safe place while you take photos of the child.
Add the cake and take more photos.
Move fast. Babies get tired quickly.
Get down on their level.
Don't get stressed out. Take a lot of photos and you are bound to get a few great ones.
I had the best time doing Fin's Cake Smash Birthday Photo Shoot. We made some precious memories and when he turns 16, I'll break out his first birthday photos.