Shrimp Po' Boys are the best! Crispy fried shrimp are served on hoagie rolls and topped with a homemade Creole mayonnaise. Add lettuce and tomato and you've got a winner!
My husband and I love seafood – any kind, any place, any time. My husband also loves any kind of sandwich. Shrimp Po' Boys with homemade Creole mayo is a favorite.
Origin of the Po' Boy
There are several different versions of the origin of the New Orleans Po' Boy. Most stories credit Clovis and Benjamin Martin, brothers and streetcar drivers, who opened a restaurant on St. Claude Avenue in the 1920s.
When streetcar drivers went on strike in 1929, the brothers created a cheaply made sandwich with leftover bits of beef and gravy on french bread and would serve it to the drivers from the back of their restaurant.
When an unemployed worker stopped by to get a sandwich, the kitchen help would yell, "Here comes another poor boy!" And that's how the Po' Boy got its name.
The sandwich has come a long way since then and the majority of Po' Boys are made with fried seafood. They can also be made with anything from smoked sausage to cheeseburgers.
Shrimp Po' Boys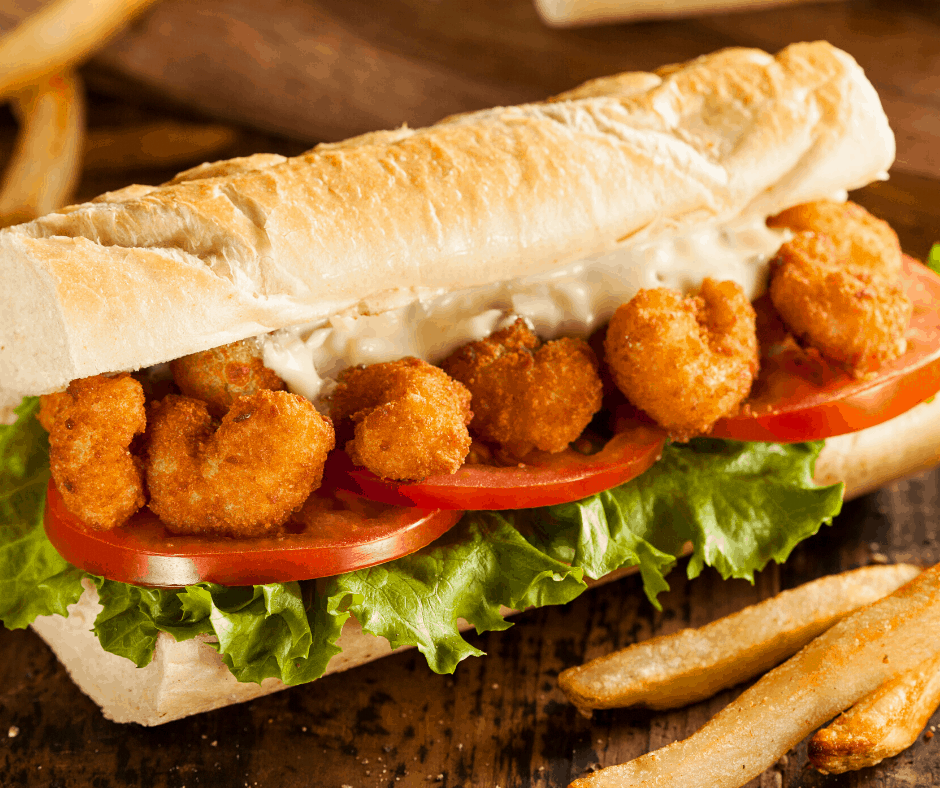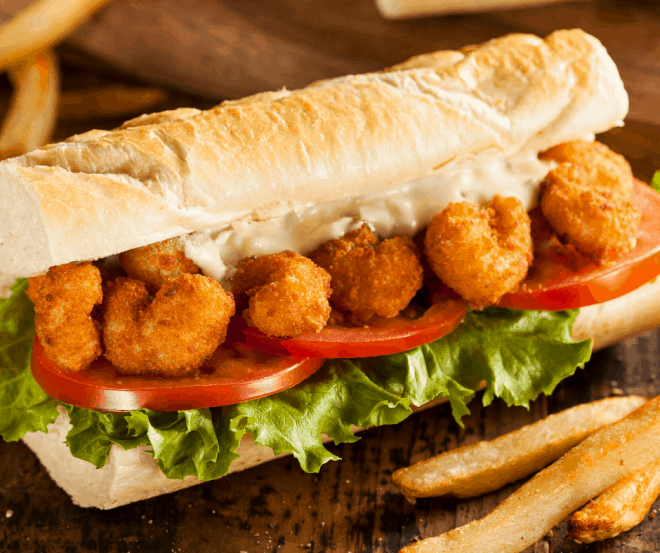 You don't have to travel to your favorite seafood restaurant to enjoy a Shrimp Po' Boy. You can make these sandwiches at home.
According to my husband, my Po' Boys are just as good (or better) than the ones he has eaten in top-notch restaurants.
I sound like a broken record when I say that my recipes are easy. It's true. Most of my recipes are super easy and this one is no exception.
These shrimp Po' boys would also be perfect to make at half time while watching the big game. Or anytime when you want to whip up something fast and tasty. Your family and friends will be impressed.
I try not to deep fry foods too often, but these shrimp are deep-fried and need to be soaked in the buttermilk/hot sauce mixture for about 20 minutes before frying.
In my opinion, peanut oil is always the best oil to use when deep frying.
Yield: About 4 Servings
Shrimp Po' Boys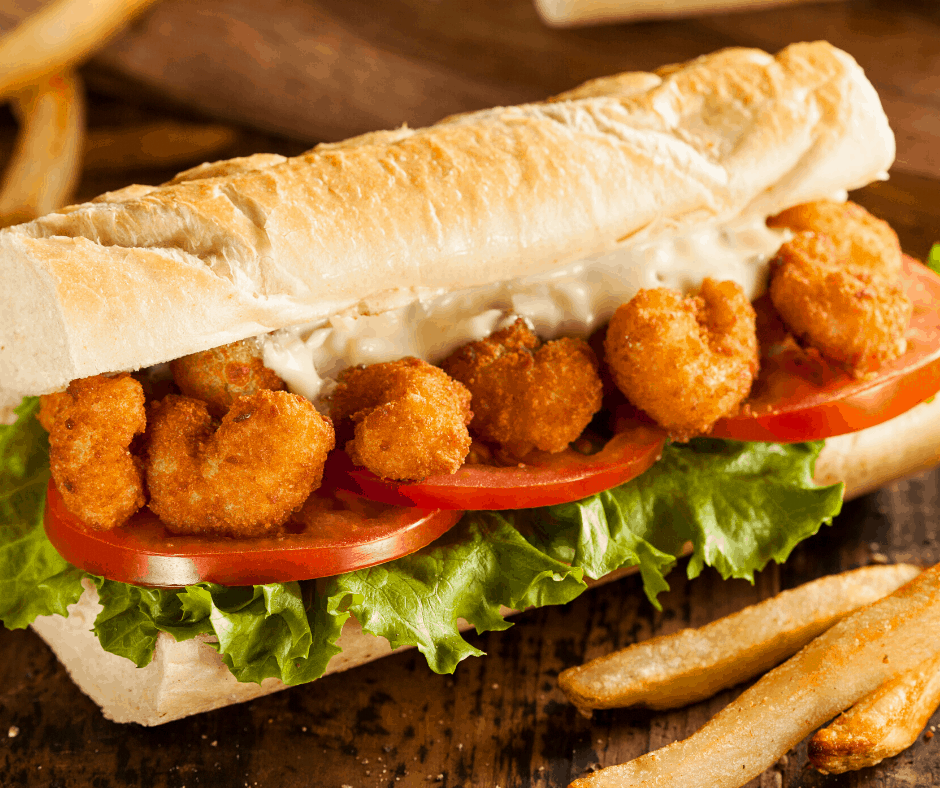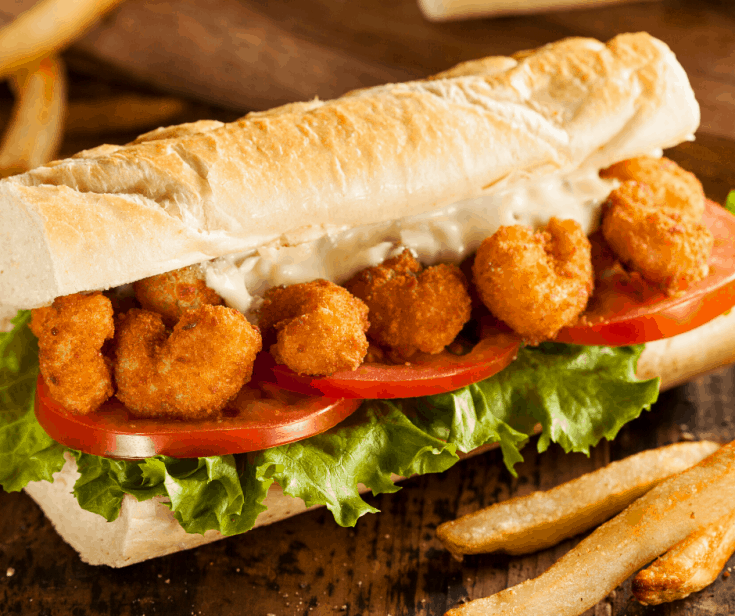 Crispy Fried Shrimp is served on lettuce and tomato lined hoagie rolls and topped with Creole Mayo. These Shrimp Po' Boys are delicious.
Ingredients
1-1/2 lbs. medium shrimp, peeled and deveined
2 cups buttermilk
2 Tablespoons hot sauce (such as Franks, Texas Pete, Tabasco, etc.)
2 cups white cornmeal mix
1-1/2 Tablespoons onion powder
1-1/2 Tablespoons garlic powder
1-1/2 teaspoons paprika
Pinch of cayenne (optional, but we like spicy)
Oil for deep frying (I always use peanut oil)
Hoagie rolls
Shredded lettuce
1 tomato, sliced
Creole Mayo
2 cups mayo (I use Dukes)
1 cup sour cream
1/2 cup roughly chopped cornichons (or dill pickles if you can't find them)
1 Tablespoon Creole mustard
2 Tablespoons hot sauce
2 Tablespoons flat-leaf parsley, chopped
1/2 lemon, juiced
Salt and pepper
Instructions
Make the Creole Mayo by combining all of the ingredients and mix well. Store in the refrigerator.
In a large bowl, soak shrimp in a mixture of buttermilk and hot sauce for 20-30 minutes.
In another bowl, mix together cornmeal mix and all seasonings.
In a deep fryer or dutch oven, heat enough oil to come about halfway up the sides of the pot and heat to 375 degrees.
Drain shrimp and toss them in the seasoned cornmeal mix. Working in batches, fry the shrimp for about 3-5 minutes or until golden and crispy, being careful not to crowd the deep fryer.
Remove shrimp with a slotted spoon and let drain on paper towels. Season with salt.
Split the rolls and slather with the Creole Mayo. Line with lettuce and tomatoes. Add shrimp. Serve with hot sauce on the side.
Nutrition Information
Yield
4
Serving Size
1
Amount Per Serving
Calories

664
Total Fat

13g
Saturated Fat

3g
Trans Fat

0g
Unsaturated Fat

9g
Cholesterol

488mg
Sodium

2729mg
Carbohydrates

71g
Fiber

7g
Sugar

8g
Protein

65g
If you love seafood, you'll also enjoy: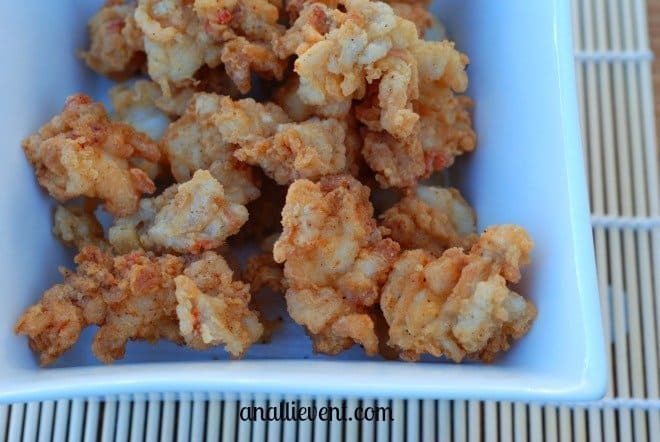 Lobster Tacos with Lime-Cilantro Coleslaw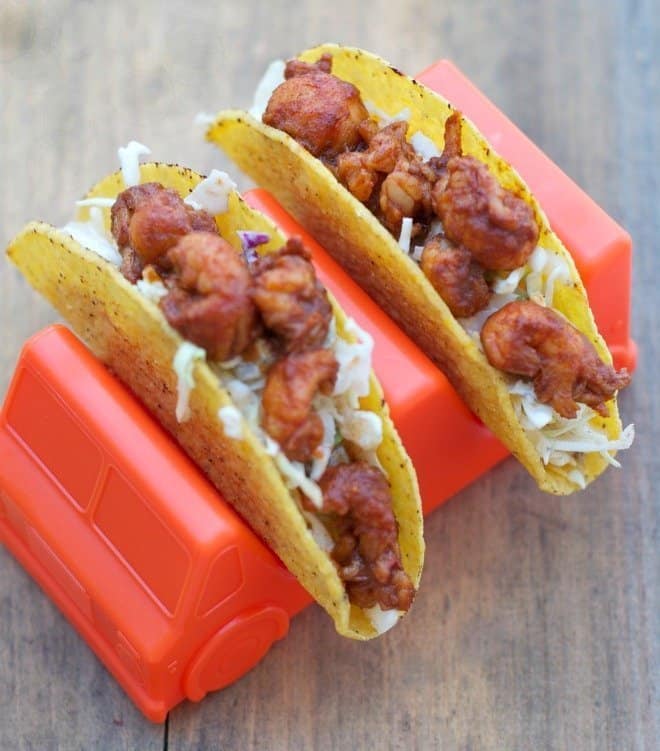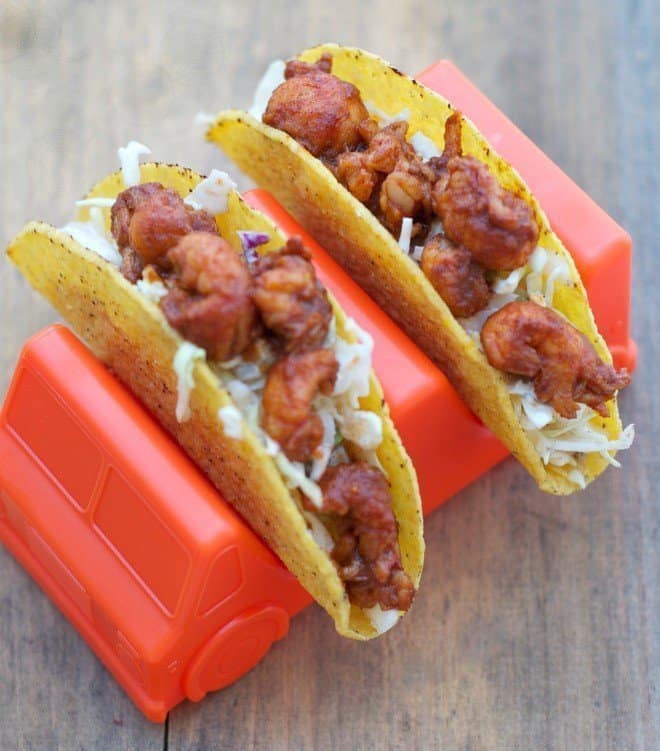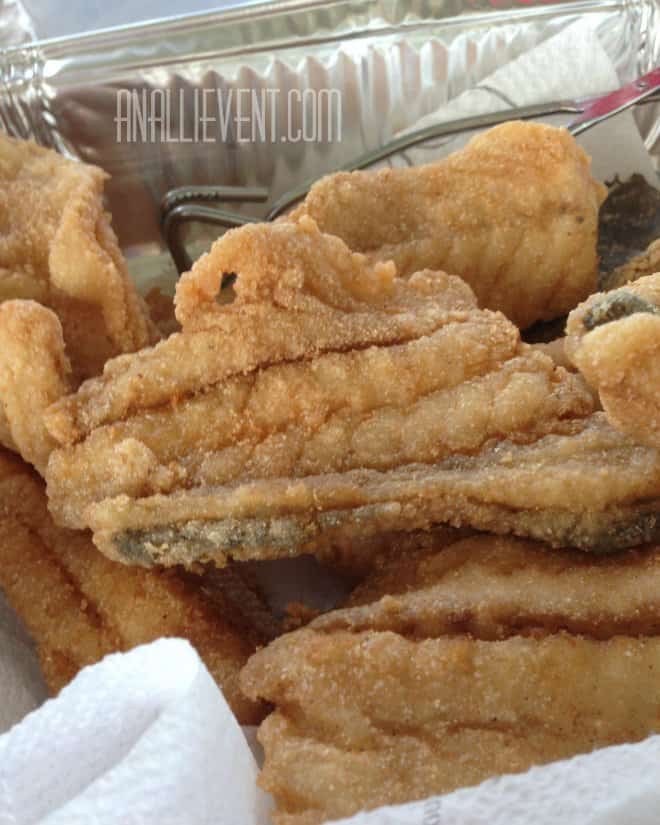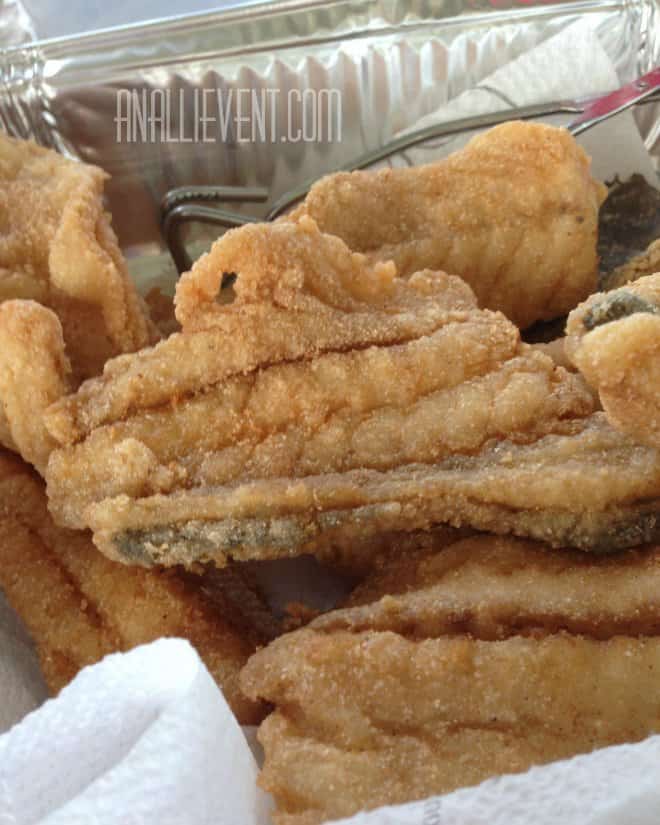 Do you have a favorite Po' Boy?