Please extend a big welcome to guest blogger, Claire. She blogs over at Sumo Chef and she has stopped by to share her Smooth Creme Caramel. Doesn't it look delicious? 
There will ALWAYS be room for dessert. And what's one dessert that's easy to make but goes beyond the usual cake or cookies? A delicious creme caramel, of course! This indulgent dessert is similar to custard, but don't be fooled by its simple looks, because one slice is so filling, it will leave you satisfied AND wanting even more. I love its caramel-y taste mixed with the thick consistency that isn't crumbly like cake but not as liquid as custard. This flan dessert is one you should try for your next potluck or dinner with the family.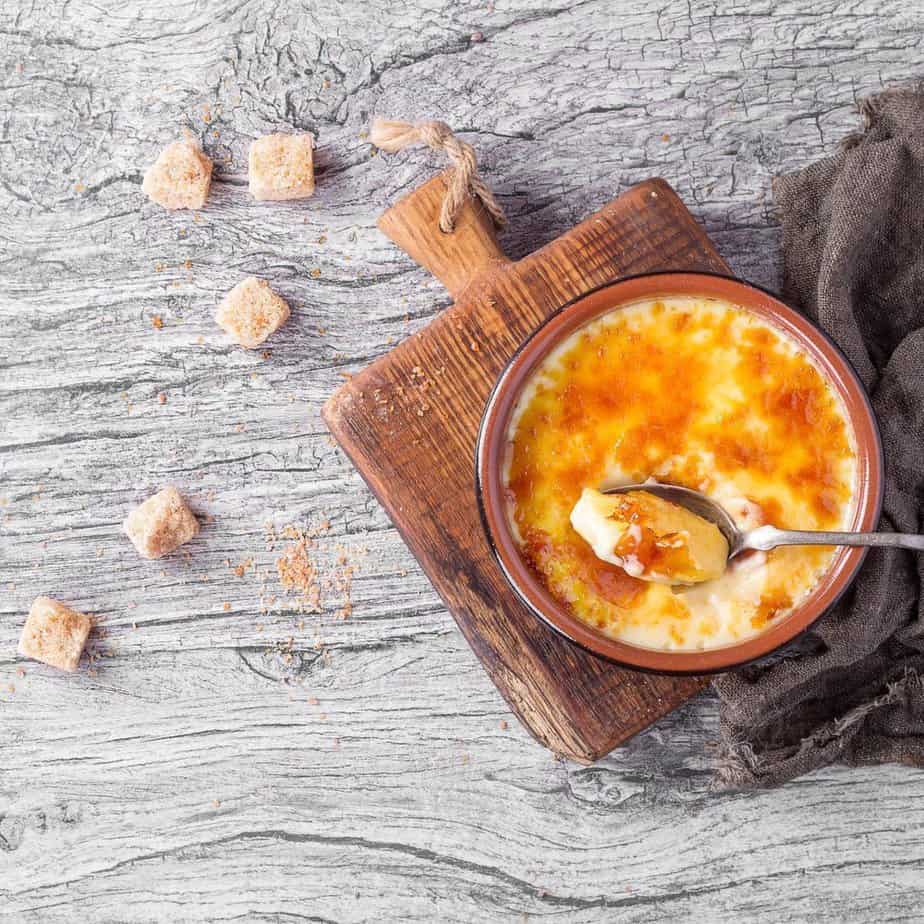 Delicious 'N Easy Smooth Creme Caramel
What I discovered in making smooth and more delicious creme caramel without the eggy custard taste is to add cream cheese. It creates a delicious cheesecake-like flavor many will love, but without it being too sour and with the perfect balance of tartness.
Preparation: 25 minutes
Baking: 50 minutes and 60 minutes cooling
Chilling: At least 6 hours
Total time: 8 hours and 15 minutes
 (This recipe makes 8-10 servings.)
 Ingredients:
• 3/4 cup of sugar
• Eight ounces of softened cream cheese
• Five large eggs
• 14 ounces of sweetened condensed milk
• 12 ounces of evaporated milk
• One teaspoon of vanilla extract
 Steps to Follow:
1. Cook and stir the sugar over medium-low heat in a heavy saucepan. Keep on stirring until the sugar has melted and turned golden, which will take around 15 minutes.
2. Pour the sugar into an ungreased baking or soufflé dish (two-quarters). Coat the bottom and allow it to cool for ten minutes.
3. In a separate bowl, beat the cream cheese until it's smooth, then add in the eggs one at a time until both ingredients are well combined. Add in the other ingredients and mix it well. Pour it over the dish with caramelized sugar.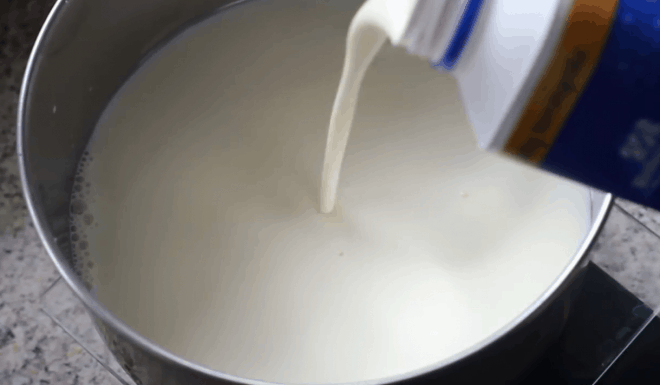 4. Place the dish on top of a larger baking pan, pouring boiling water into the large pan. Pour water until it reaches about an inch deep. Bake the creme caramel at 350 degrees Fahrenheit for less around 50-60 minutes, or until the center sets. The mixture should jiggle a bit when gently shaken.
5. Once the creme caramel is ready, remove the dish from the larger pan, placing it on a wire rack. Let it cool for about an hour before putting it in the fridge to chill overnight.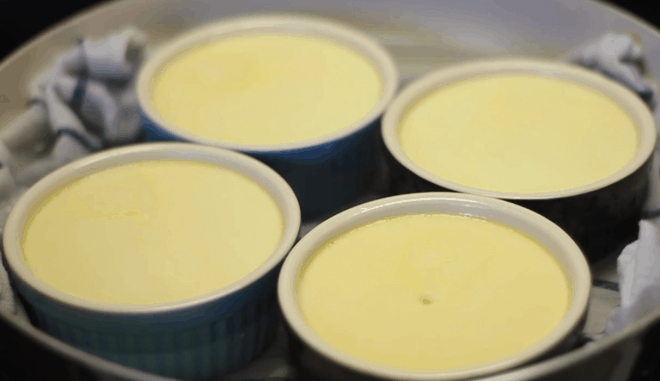 6. Unmold the flan by running a knife around the edges of the dish. Then invert the dish onto a serving platter. Cut the creme caramel into wedges or spoon it on dessert plates. Then, spoon in the remaining caramelized sauce over each of the servings.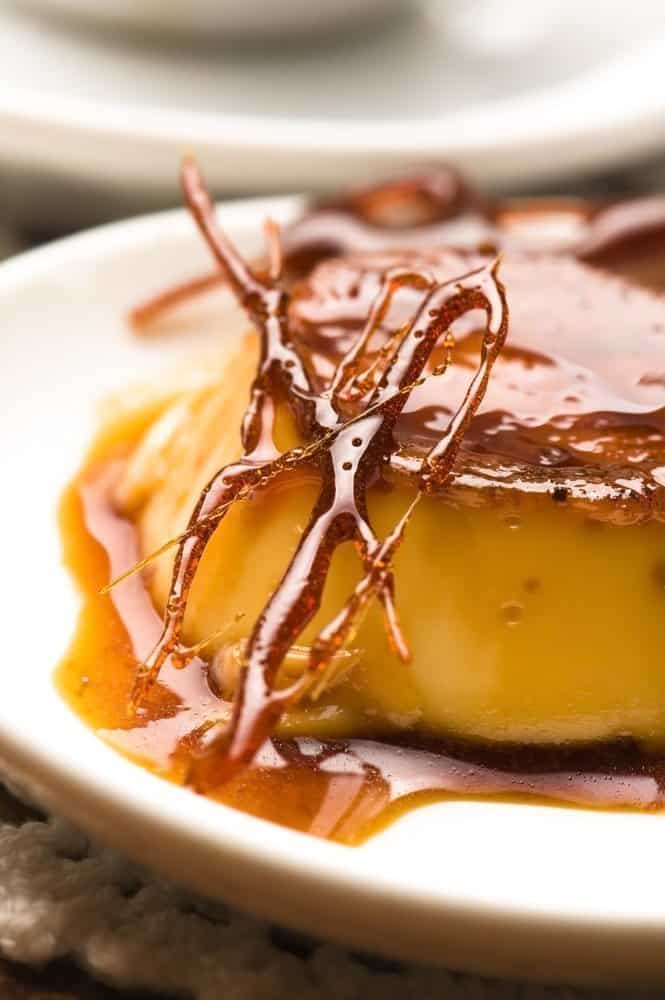 Some Pro-Tips for Better Creme Caramel
Wondering how to make this creme caramel flan better for your taste buds? Here are some pro tips you might want to follow:
Instead of adding sugar to make it sweeter (and ruin the consistency), add just a bit of condensed milk instead.
Don't worry if the caramelized sugar ends up looking glassy at first. Just follow the directions and let it chill in the fridge for a day, then you'll see the sauce.
If you aren't a fan of the cream cheese flavor or someone's allergic to cream cheese (gasp!), then you can omit this ingredient and use six eggs instead of five.
While this creme caramel is delicious on its own, you can add a twist to it by siding it with berries or a dollop of cream on top of it. Try using a

creme brulee torch

for an even better and delicious layer of caramel.
You can store creme caramel in a container, but only leave it for a day at most, since it will lose its consistency and turn soft. And due to the presence of dairy, it will spoil quickly. It's best consumed after chilling it overnight, so I recommend you to create the creme caramel the day before your big event or meal.
Finally
I hope that this dessert will be a hit with your loved ones and will inspire you to explore the wonders of baking. You're in for a different and unique gastronomical experience your sweet tooths will remember. So what are you waiting for? If you're in charge of dessert, try this easy-peasy recipe that looks excellently professional.
If you've got more questions or tips to share about making the delicious 'n easy, smooth creme caramel, then comment down below! I would love to hear your thoughts.
Author Bio
Claire is the founder of SumoChef, and her passion is cooking. Her unique approach to cooking is the result of her varied experience and travel abroad. She believes that food is what actually unites people and the dining table is where we set aside our differences. SumoChef is where she finds expression to her passion and she hopes to be able to contribute to your cooking experience through this.