This shop, Take a Break with Snapple, has been compensated by Collective Bias, Inc. and its advertiser. All opinions are mine alone. #SipYourSummer #CollectiveBias
I work from home and sometimes it's difficult to relax when your home office is calling your name.  A few weeks ago my husband informed me that I needed to take a break because I was working too hard.  Isn't he sweet and doesn't everyone work from 5 AM to 10 PM most days?  I decided, on the spot, to heed his advice and take a break with Snapple.  
 Important benefits of taking breaks
Increased Lifespan
Greater Creativity
Less Burnout
Improves Productivity
If I can live longer and be more creative by taking more breaks, sign me up – ASAP!  And in order to make sure I continue to take the time to relax and recharge, I've added a couple of "me" moments to my daily list of things to do.
Since my favorite way to relax is reading, my breaks are spent on the porch with my latest book, sunglasses, a straw hat, and a well-chilled Snapple.
Stock Up on Snapple
Southern summers call for stocking up on Snapple!  We are the iced-tea capital of the world, you know.  And it just so happens that Walmart has 18.5 oz. Straight Up Tea and premium glass items on Rollback for $1.00.  Yes!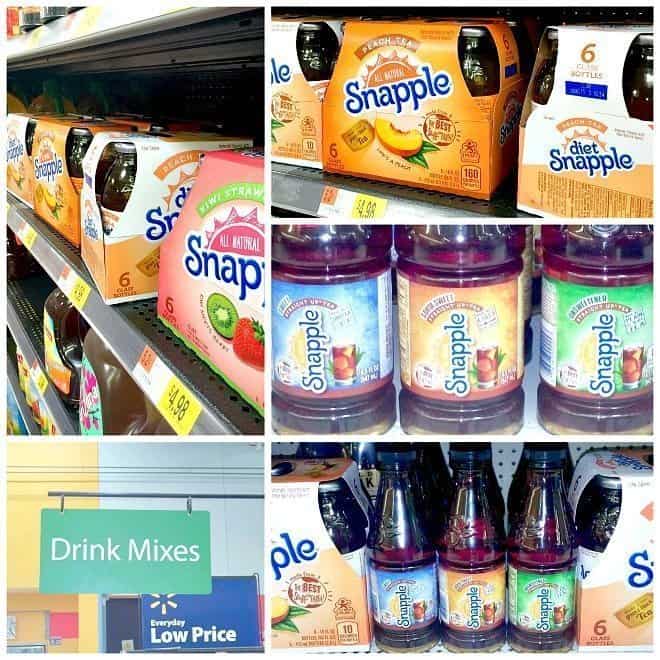 The empty Snapple bottles make great vases just the way they are, but I decided to make an easy patriotic centerpiece.  It's a good way to get the kids involved, too.  And since Snapple was kind enough to monogram their bottles with my initial (S for Smith!) :), I wanted to showcase that as well. We southerners love our monograms!
 Easy Patriotic Centerpiece
You can find everything you need at Walmart, including the patriotic flowers.  I just snipped them apart with my little wire cutters.
It's so easy to wrap the bottles in yarn.  You only need to use a dot of hot glue at the beginning and the end.
There's a slight indention right under the "S" on the bottle and I used it as a guide.
My new patriotic vases are so cute and they'll be the star of my 4th of July tablescape!  Speaking of patriotic, be sure and look for Lady LiberTEA when you're stocking up on Snapple teas at Walmart.
Lady LiberTEA contains a blend of delicious black tea with RED raspberry, WHITE peach, and BLUEberry flavors.  This flavor is available in stores between May 1st through July 4th in 16 oz singles and six packs. Get it while it lasts!  Find more info at Snapple.com.
What do you do to relax during the summer months?
You May Also Like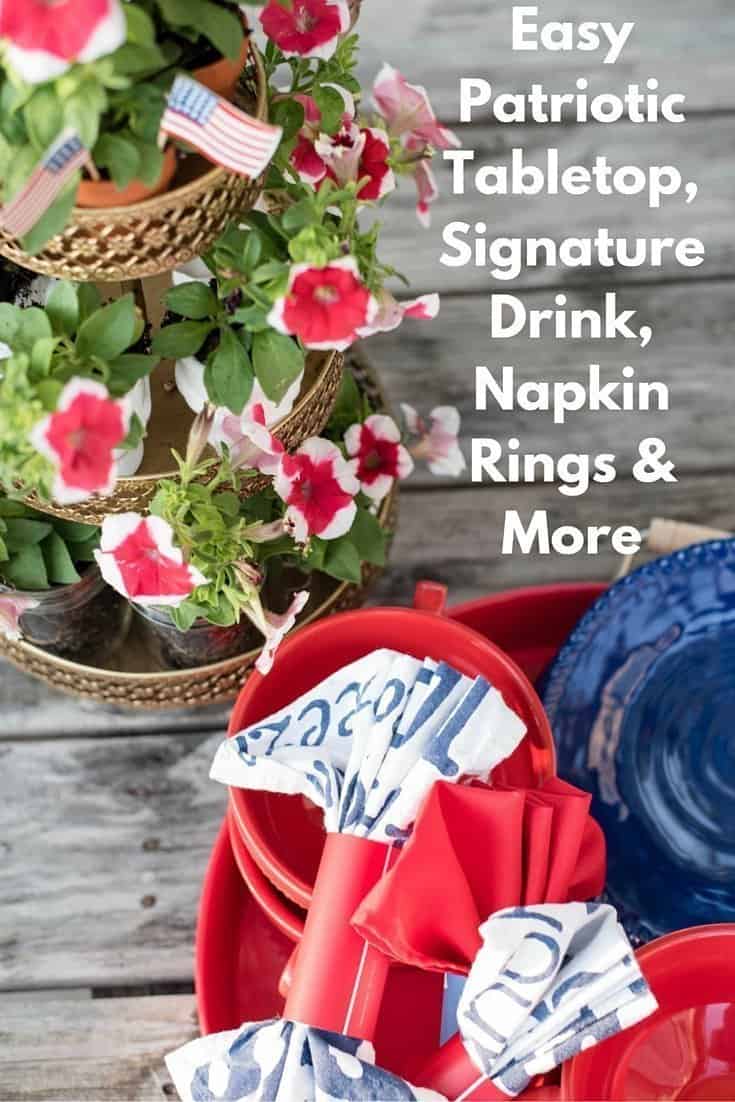 Chocolate Chip Peanut Butter Cookies and Patriotic Party Decorations