I'm the leader of one of our small groups at church called R3 – Reuse, Repurpose, Restore.  We usually meet once a month to hit some thrift/antique stores in the Carolina's.  We always have loads of fun.  Sometimes we find lots of treasures and sometimes lunch ends up being the highlight of the trip.
On one of our outings a few months ago I found  a tired, very used wicker tea cart at a little shop in Charlotte for only $25.00.  I looked at it, walked away thinking of ways I could spruce it up, looked at other things and then as I was headed out of the shop I looked one more time and decided to buy it.  If you've ever priced tea carts, you know they are not cheap.  I knew the one I bought was a steal.
Tea Cart Makeover
This is what it looked  like when I bought it: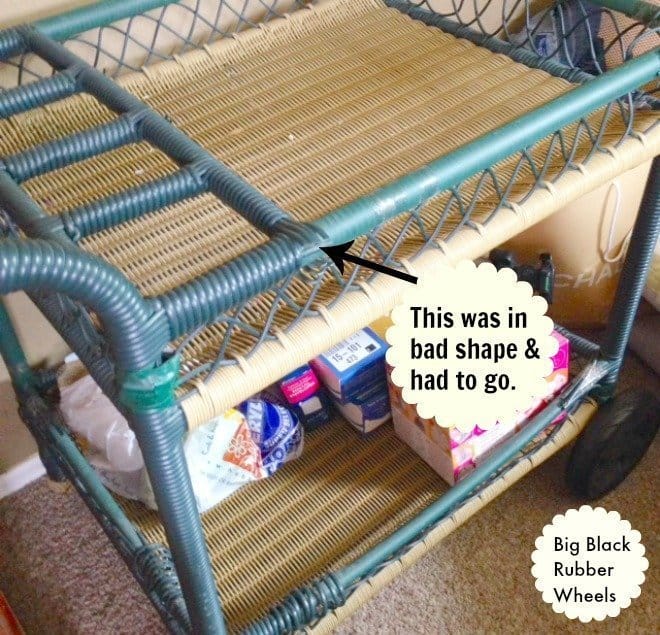 Once I removed all of the plastic roping, duct and even scotch tape and cleaned it up a bit, I liked the lines of the cart much better.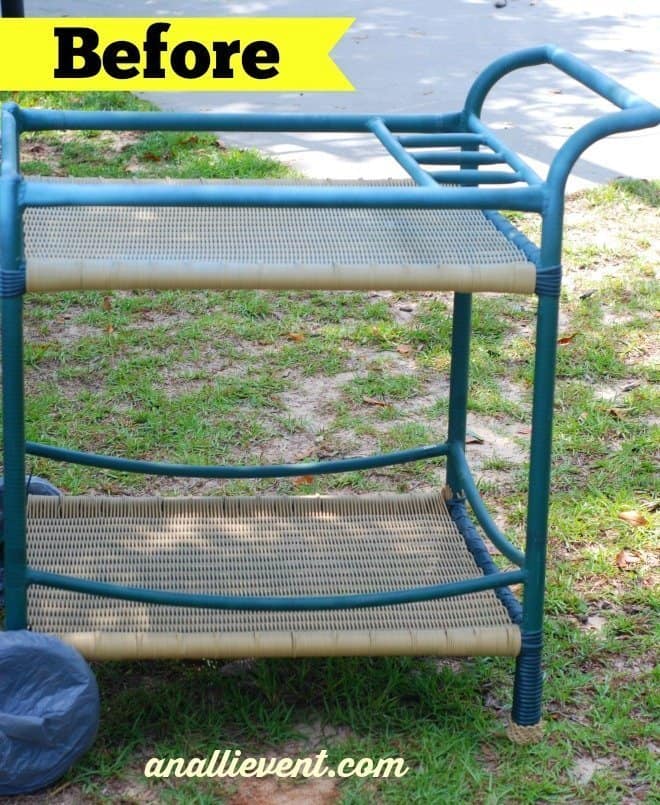 I knew I wanted to paint it a bright color because eventually it will be used in my yet-to-be-built sunroom.  And, frankly, I didn't know what I was going to do with the big black elephant in the room – those big, rubber wheels!  They were hideous!  Eventually, I decided the best way to hide those big, honking wheels, was to paint them the same color as the cart.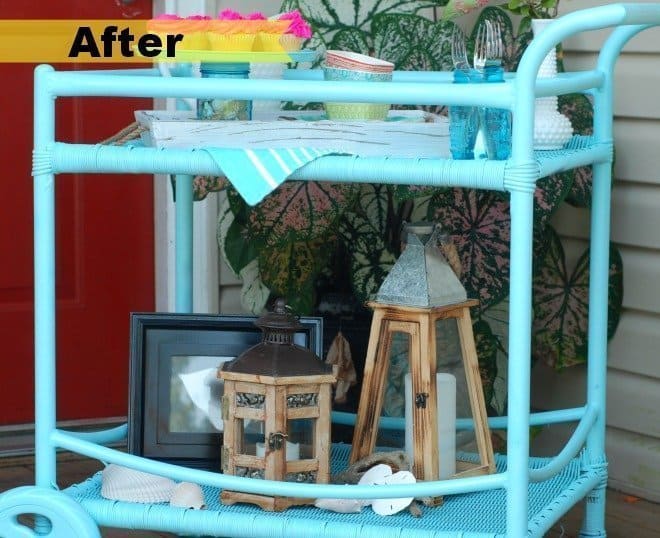 I love the way my tea cart turned out!  For now, I'm styling it with all things beachy!  In the fall, I'll switch it up by using pumpkins and lots of my favorite color, orange.  Winter will find this tea cart all decked out for Christmas!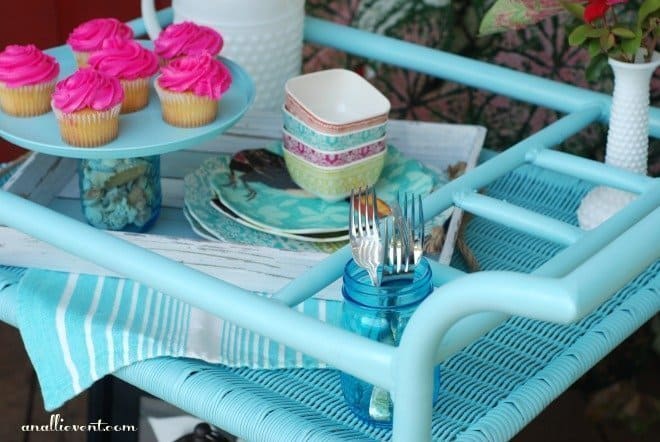 Tea Carts are so versatile!  You can use one as an end table, a night stand, a beverage station, etc.  Or you can have a tea party!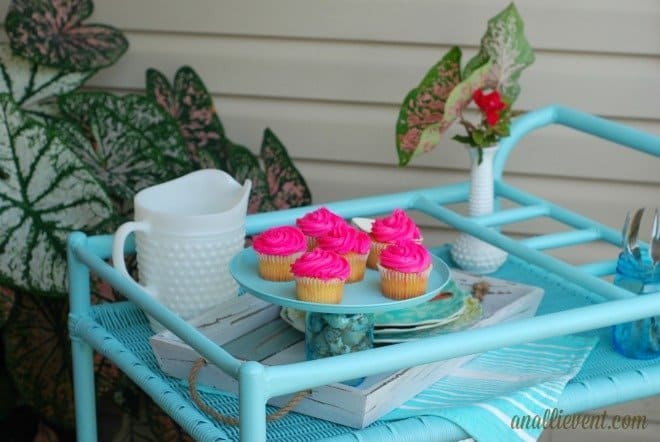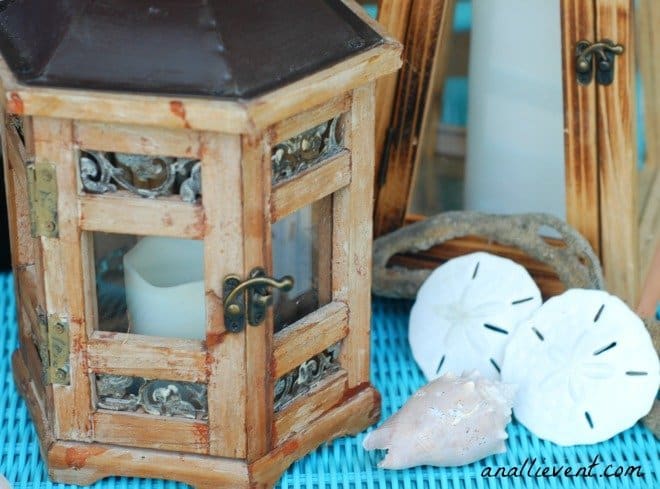 I used 4 cans of Krylon Paint & Primer Color Master in Blue Glowz.  It only took an afternoon to transform an ugly duckling into a beautiful swan!