I've been having lots of fun making simple holiday crafts, including these toilet tissue roll snowmen from empty toilet tissue rolls!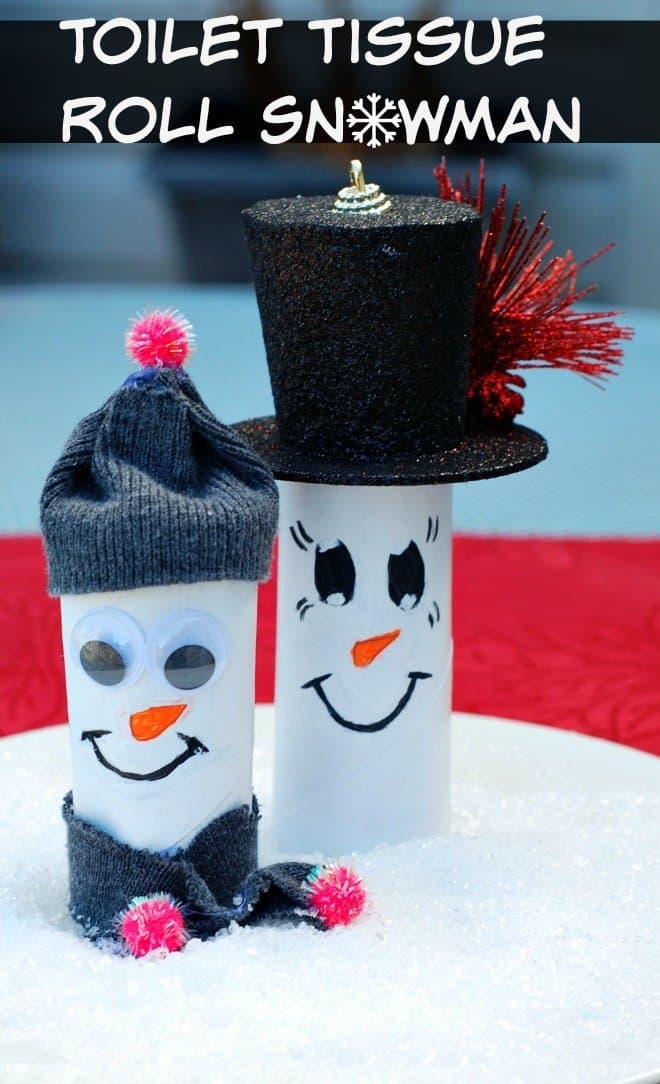 Before you start gagging and running for your anti-bacterial hand sanitizer, I have to confess that these empty toilet tissue rolls have never rolled their way into the bathroom.
I removed them from the center of perfectly new rolls of toilet paper. Relax, I didn't throw the tissue away. I stored them in the bathroom cabinet for that day when we inevitably run out of tissue.
My inspiration for this idea came from my blogger friend, Cindy, who is a crafter extraordinaire! You can find her DIY Snowman PVC Candle Covers here and her snowmen made from empty wrapping paper rolls here!
I needed a simple, indestructible craft idea to add some winter wonderland fun to my Christmas themed Kids' Table (coming soon) and the toilet paper rolls were free and easy. The kids will have a blast making these!
I painted the rolls with white acrylic paint and let them dry. After they were dry, I outlined the snowman faces using Cindy's snowman tutorial from the PVC snowmen. I'm not an artist, so be nice. Then I just painted between the lines. That I can do!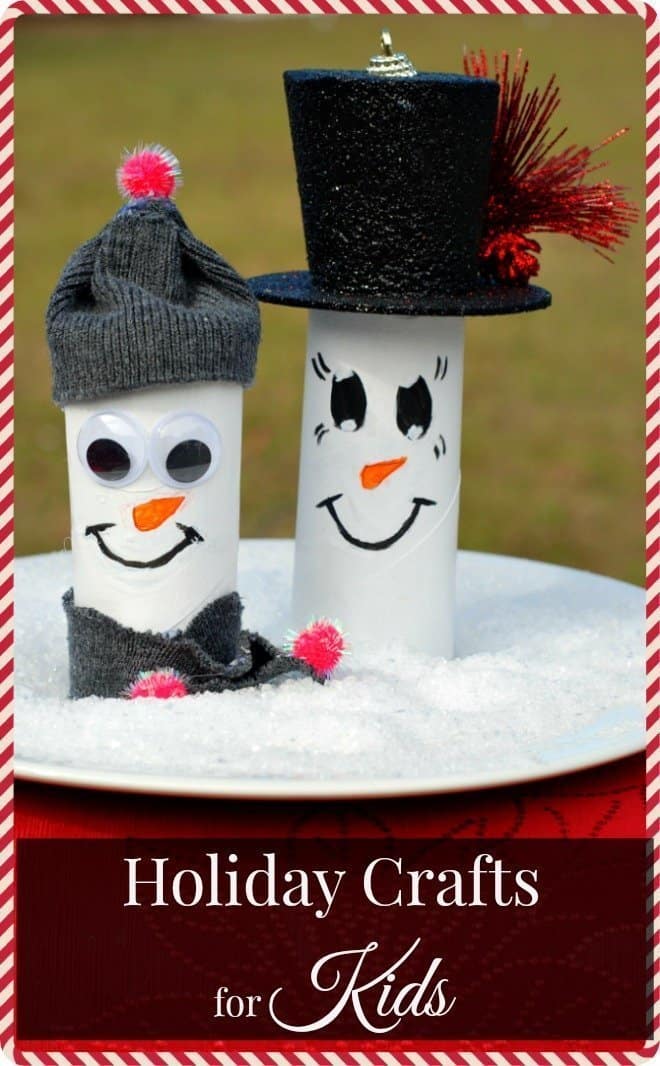 I bought the black hat at the Dollar Tree and it worked perfectly! I was too lazy to actually make the hat, so I just glued it to the top of the toilet tissue rolls. The gray toboggan was fashioned from an old sweater. You just cut and glue.
Last year I created a snow family from empty creamer bottles. You can find my cutie pie snow family here!
Wasn't that easy? What easy crafts do you make during the Christmas season?
PS – Stay tuned for my toilet tissue roll Christmas napkin rings! They're off the chain adorable!
You May Also Like
Best Christmas Games for Large Groups