These are the best Christmas games for large groups and are sure to be a hit with your family and friends.
Every year, during the holiday season, I host a Christmas party for the ladies at my church. We enjoy a catered meal, my amazing mocha punch, and play the best Christmas games.
We also have lots of fun prizes. Your party guests will love these games.
The Christmas games are a huge hit with the ladies. In the past, we've also had hula-hoop and dance contests and Secret Santa. We've got some serious talent going on among our church ladies! Best of all, we laugh until we cry! This is a great way for the ladies to get to know each other better.
Christmas parties are so much fun! The men's group at church always has a White Elephant Gift Exchange at their holiday party.
I think our way is much more fun. My team members always help with the games and it makes my life a lot easier. It's important to laugh, it truly is the best medicine. Funny Christmas party games will have everyone laughing!
These Christmas-themed games are great for large groups but you can certainly adapt them for smaller groups, an office party, or a gathering with family members. A good time will be had by all, even small groups!
Christmas time is my favorite time of the year!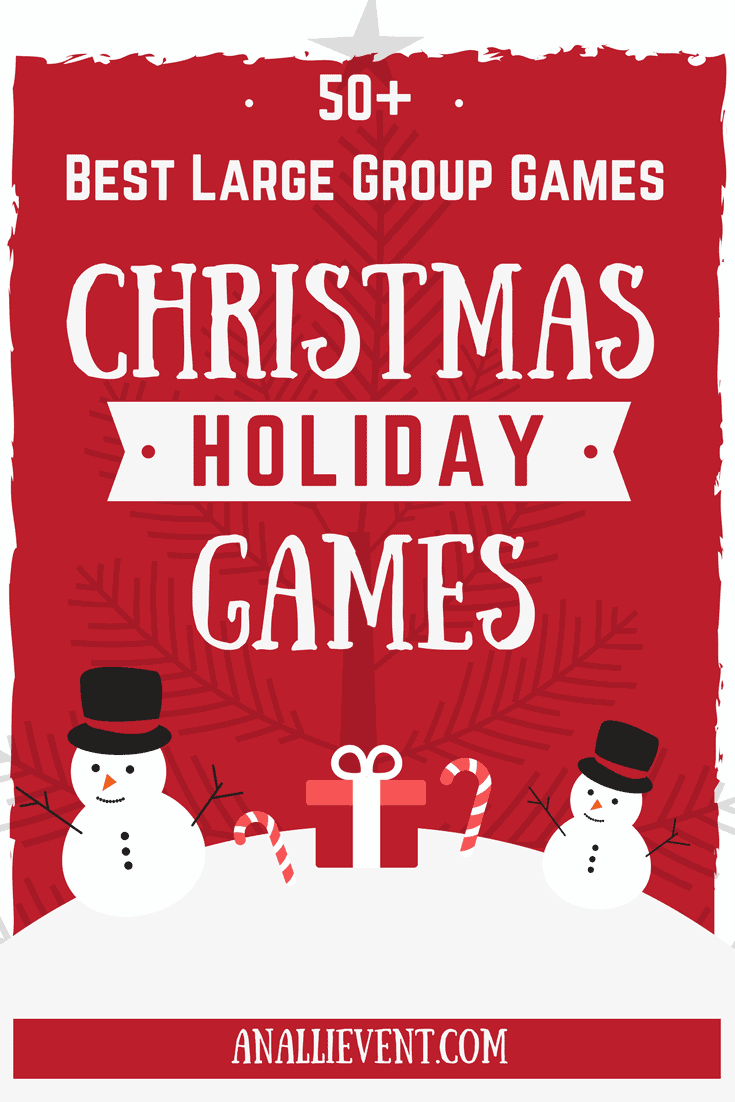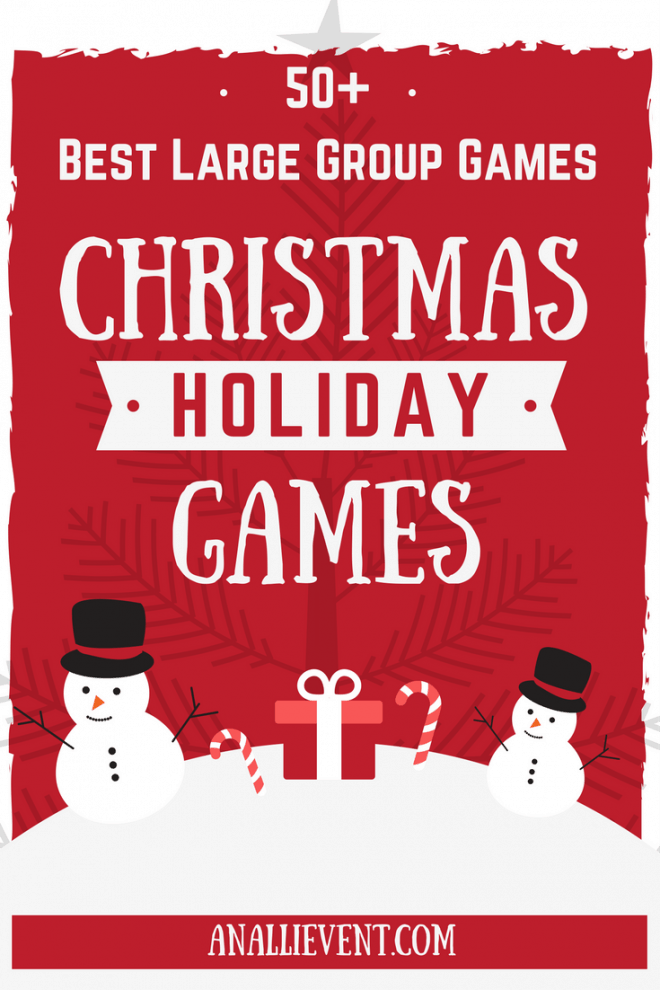 I thought I'd list my all-time favorite Christmas Games for large groups in case you'd like to play them at your next party. Before we get started with the games, welcome to day 6 of the 12 Days of Christmas Blog Hop! Remember to scroll to the bottom and click the links for lots more Christmas games!
Fun Christmas Party Games for Large Groups
Jingle/Junk in the Trunk – A Christmas Classic Game
For the Junk in the Trunk Game, you'll need:
Empty Tissue Boxes
Ribbon
This is such a fun game and an easy game to put together!
Fill empty tissue boxes with five jingle bells. Tie the box around each participant's waist with a ribbon so that the box sits on their behind.
The first person to get all the bells out of their box is the winner. No hands allowed! Be prepared to laugh until you cry.
This Junk In The Trunk game can certainly be adapted for a small group and is a great game for the entire family.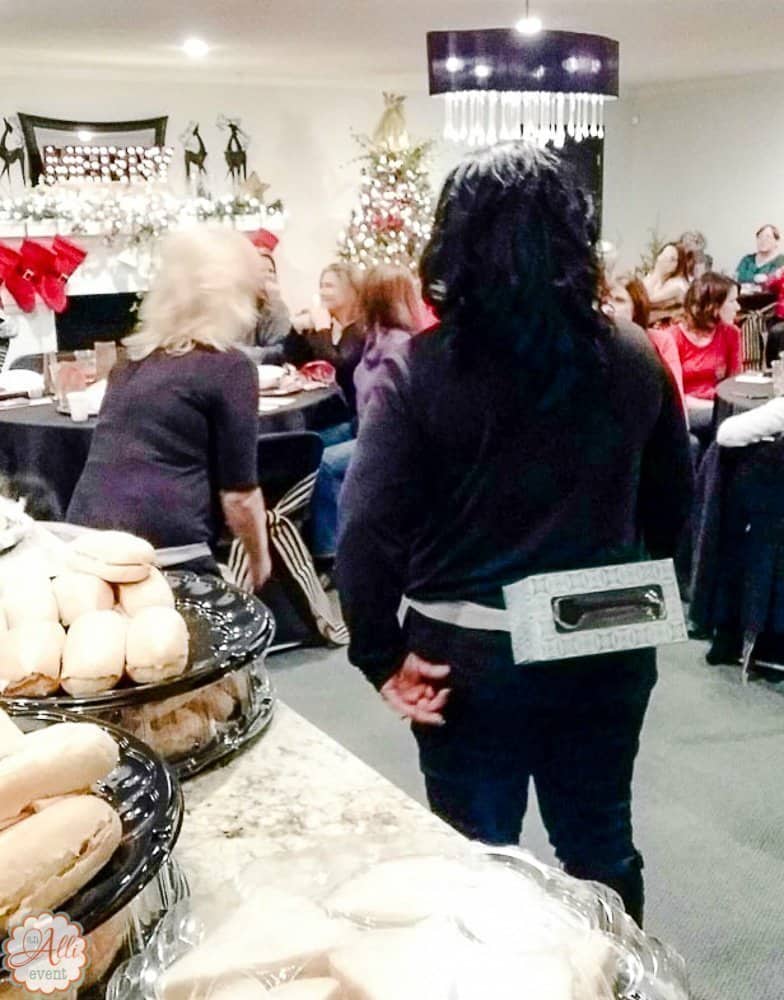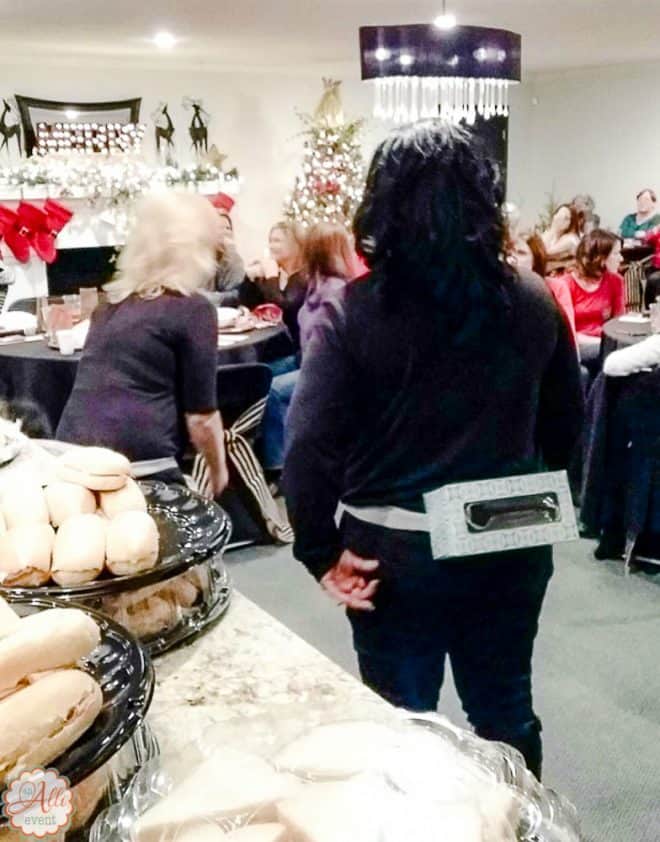 Decorate the Tree Game
You'll need two teams for this game. Each team needs 3-5 players. Provide red and green crepe paper and other "ornaments" for each team. One team member from each team is the "Christmas Tree" and the members of her team have to decorate her. The best-decorated tree wins!
Fill the Stocking Game
Two teams compete to fill stockings using plain M&M's and teaspoons! This is a relay-race type game.
Each team has one bowl of M&M's and a teaspoon. The game begins with a member of each team racing across the room with a teaspoon of M&M's being careful not to drop any M&M's. Be careful! If they drop any, they have to start over.
They dump the M&M's into the stocking and race back to give the next member the spoon. She scoops up M&M's and races to the other end (racing against the other team) to fill the stocking. The first team to fill their stocking wins.
If you have a really large group, set a time limit and use a timer.
Balloon Stomp
Tie an inflated balloon around the ankles of each participant. Each player tries to stomp and burst all the other balloons while also trying to keep their own balloon from being popped.
You can't use your hands! The winner is the last player left with a balloon intact. This is a fun way to get the younger women involved.
Never Have I Ever Game
Each person at the party writes down something they have never done. We always keep it G-rated at our party (never smoked a cigarette, never been out of the country, never been on a plane, etc.).
Each answer is read aloud and everyone gets to guess who said it. Someone needs to keep score and the person who gets the highest number of correct guesses wins.
Jingle Bell Toss
This game is fun for adults and kids! It's a fun activity the entire family will enjoy.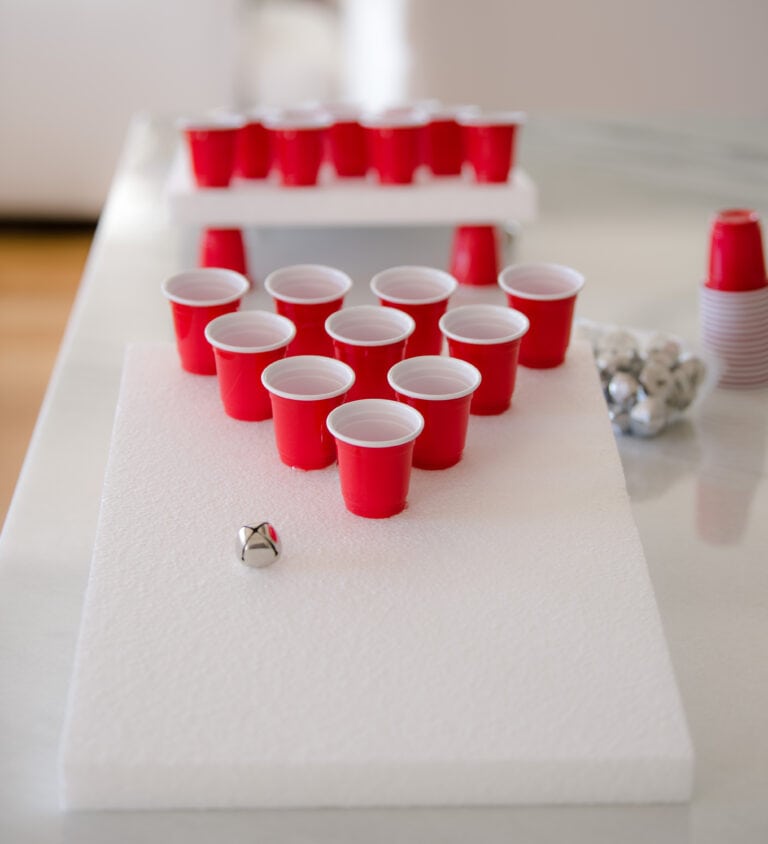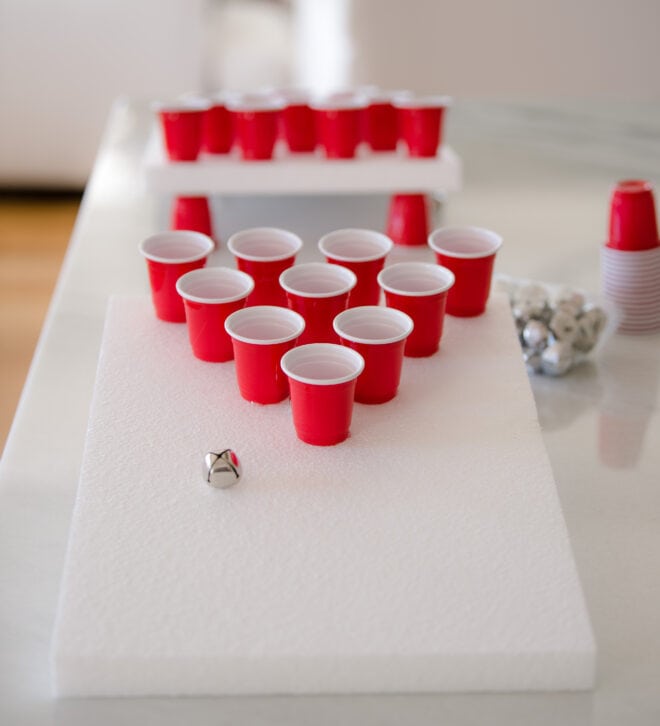 You'll need these supplies: (I've included my affiliate links down below. I may earn a small commission at no extra cost to you)
2 pieces of cardboard, foam, or poster board, in the shape of a rectangle
hot glue gun (link down below for my fave hot glue gun!)
Set up 10 cups on one board, with four cups on the back row, then three cups in front, then two cups, and one cup (like bowling pins). Hot glue the bottom of the cups to the cardboard. Do the same on the other board.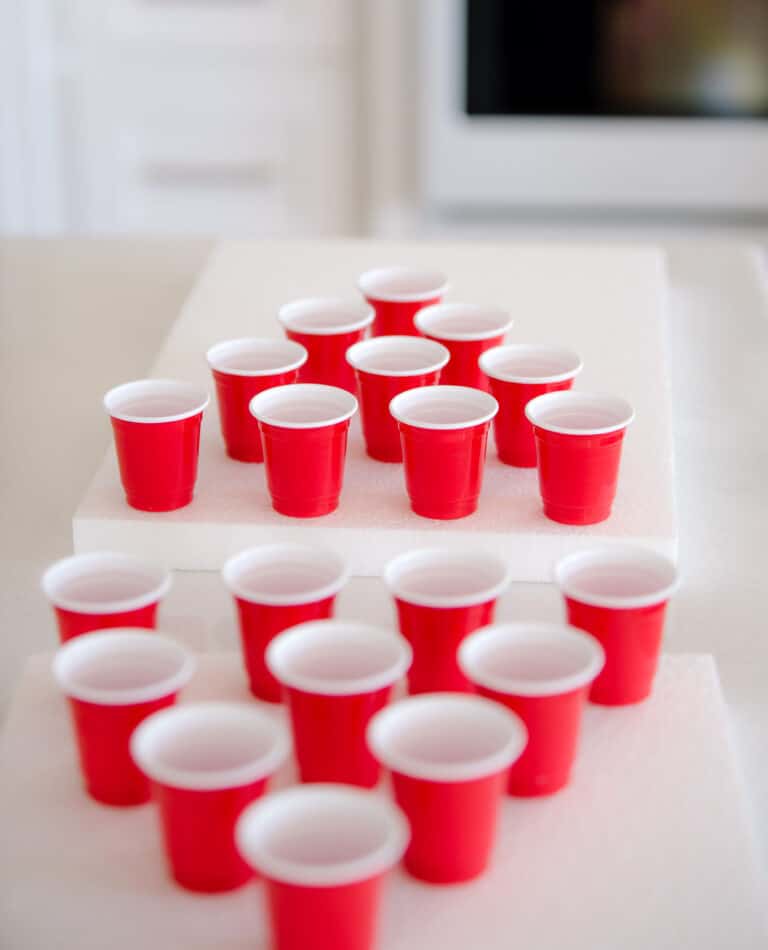 Flip the boards over and hot glue two cups on the two corners of the short end in front of each board to create a slightly angled board. The board will be higher at the back (like a cornhole board).
A player stands behind each board (2 players per game) on the floor and gets 5 jingle bells each. They have to try and toss the bells into the cups on the opposite end. The first player who gets the most jingle bells in the cups wins the game and receives a prize.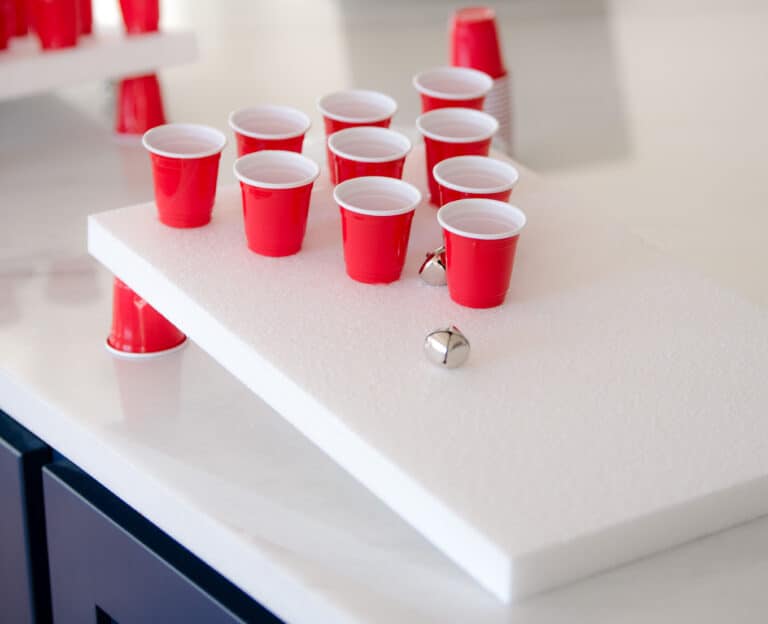 This is the hot glue gun I use and love! It's cordless! This baby is battery-powered and is the top dog when it comes to glue guns.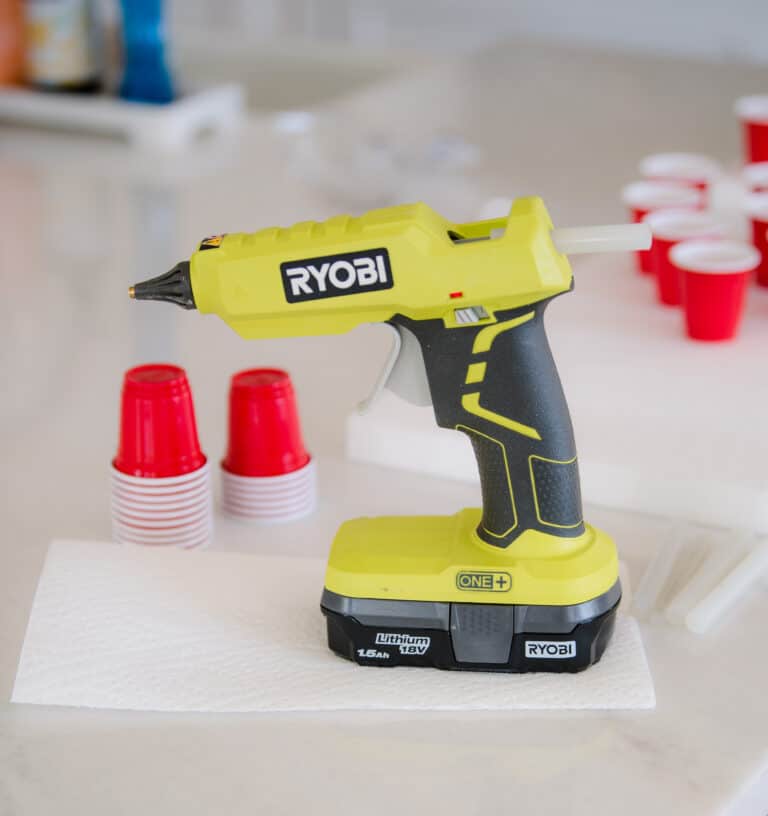 A Different Way To Play This Game (For LARGE Groups)
We are playing this one at our Girlfriends' Christmas party. We will have 90 women present so this is how I'm doing it.
I will ask for 10 volunteers and break them up into teams of two – five on each team. We will do a minute-to-win-it type game with each player taking a turn over and over until the minute is up. The team that has the most jingle bells in the cups wins and they each receive a small prize. (You'll need a bag of jingle bells)
Bonus Christmas Games (I just can't stop with the fun Christmas games!)
I have to include a few more games that I love!
Something About Me That You Don't Know
We also play a game called "Something About Me That You Don't Know." Use the same rules as the game, Never Have I Ever. This is the best game to get to know each other better.
We found out that one older lady had won a beauty contest when she was younger. And, they learned about the time I got sent to the principal's office for brushing my hair in class.
Yes, I'm blushing and yes, they were all shocked by this revelation! Again, we keep it G-rated!
Christmas Karaoke
Christmas Karaoke is always fun! Sometimes the rules state you must sing Christmas carols. Other times, any Christmas songs are encouraged.
Sometimes we open it up to any type of song (G-rated). I can't sing, but I nailed it the year I sang Old Time Rock and Roll! You can read about it here.
You can also find more fun games AND how to throw an awesome pajama party here! It includes the Pass the Orange game. This is one of my all-time favorite games.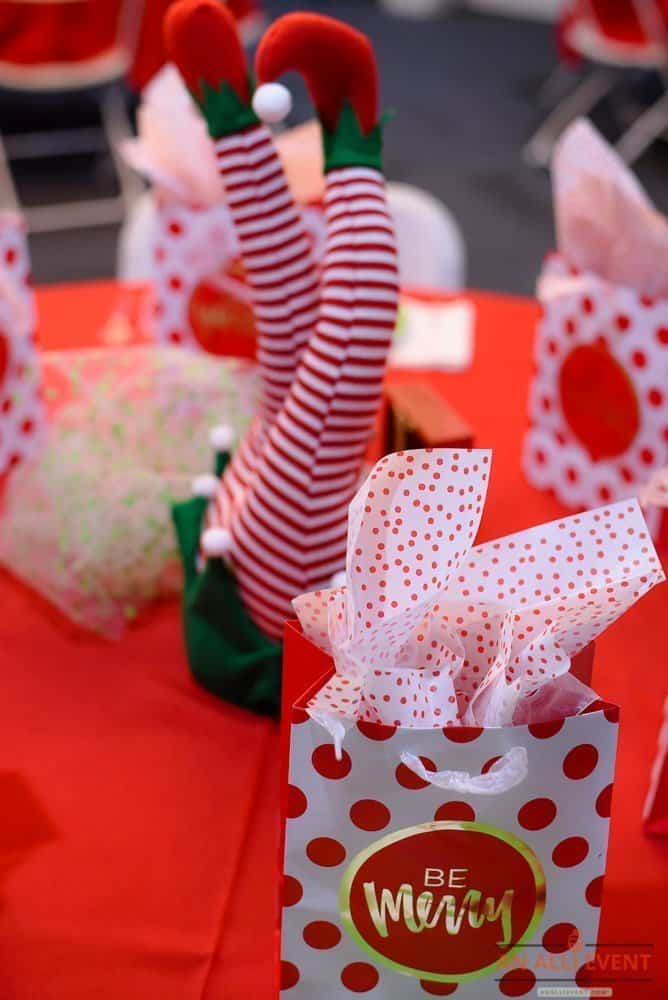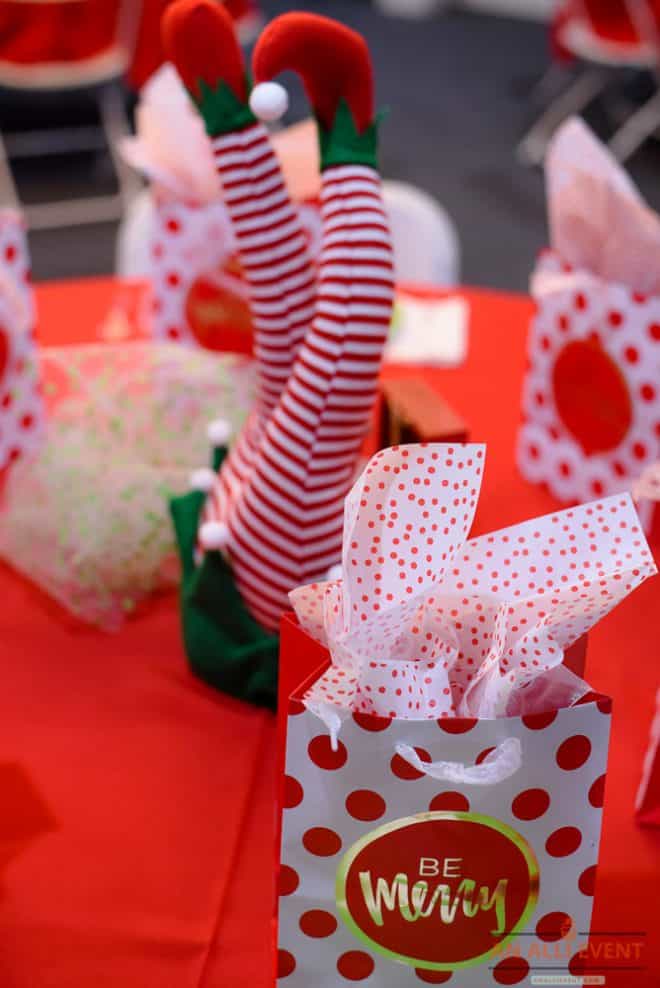 Ideas For Prizes
You can award simple prizes or go all out. It's totally up to you. Our prizes usually consist of gift cards, makeup sets from Ulta, comfy soft throws, etc.
More Fun Chrismas Party Games – Christmas Games Including Reindeer Wrap
I've got even more fun Christmas games. You will love these posts too. Click on the links below to see more of my favorites.
More Christmas Games including a cute game featuring candy canes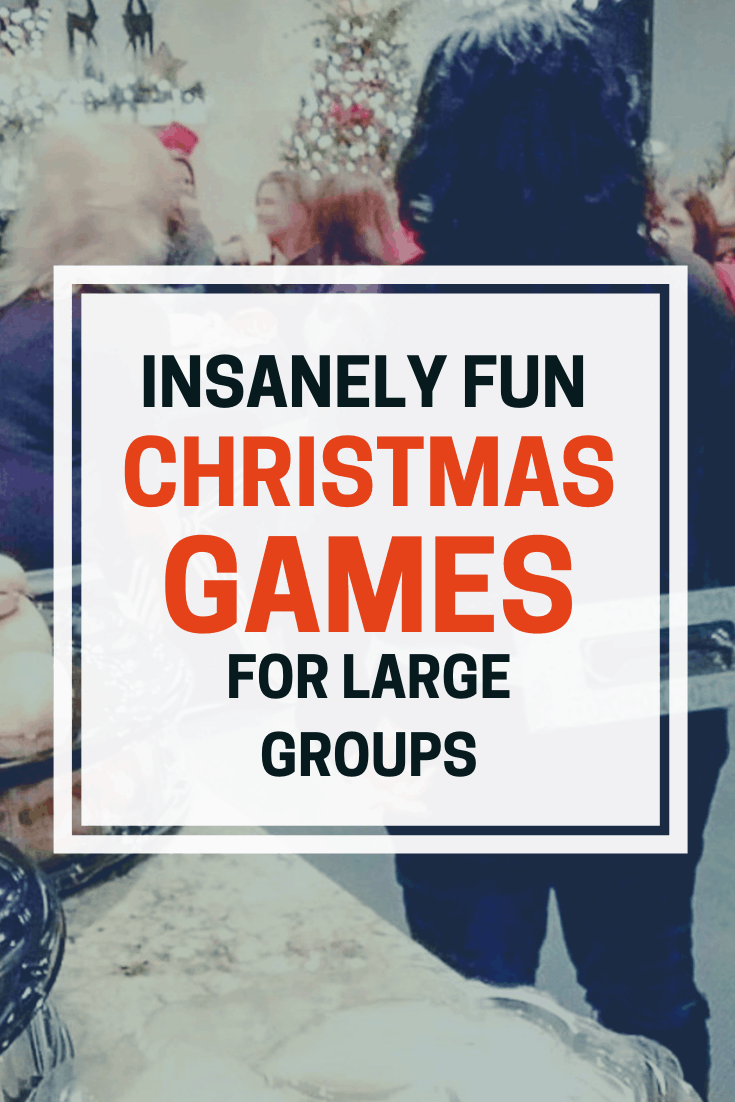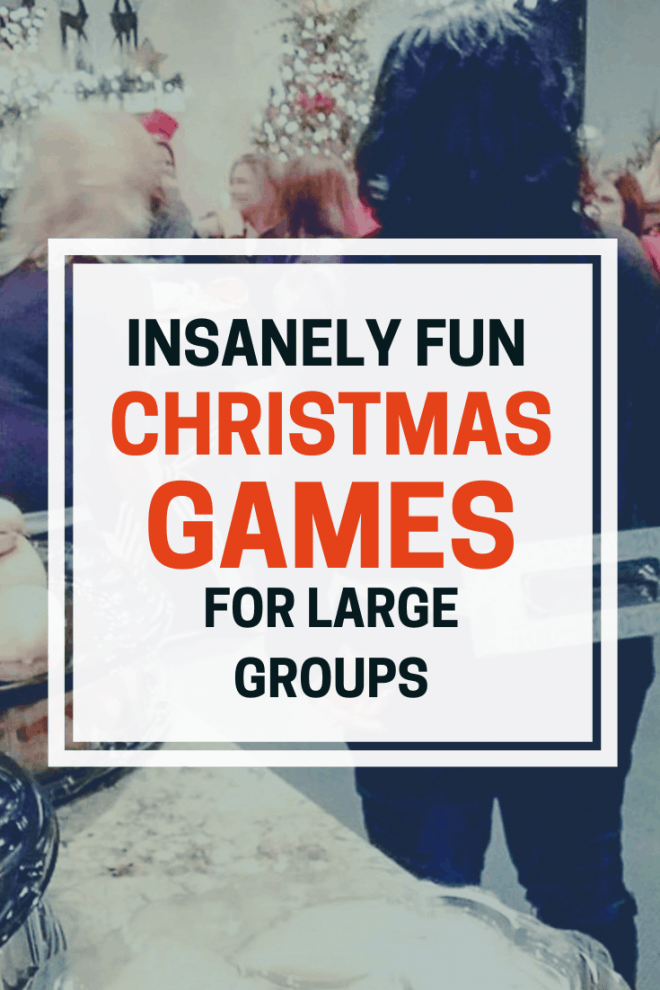 More Christmas Games (including free printables for large group games!)
Click here for my Favorite Christmas Movies
I hope you enjoy these games during the holiday season! What are your favorite Christmas games?
You Will Also Like:
Be sure to visit our fellow 12 Days of Christmas Bloggers below for even more creative ideas this holiday season!