Every year, during the holiday season, I host a Christmas party for the ladies at my church. We enjoy a catered meal, my amazing mocha punch, and play Christmas games. We also have lots of fun prizes.
The Christmas games are a huge hit with the ladies. We've also had hula-hoop and dance contests. We've got some serious talent going on among our church ladies! Best of all, we laugh until we cry!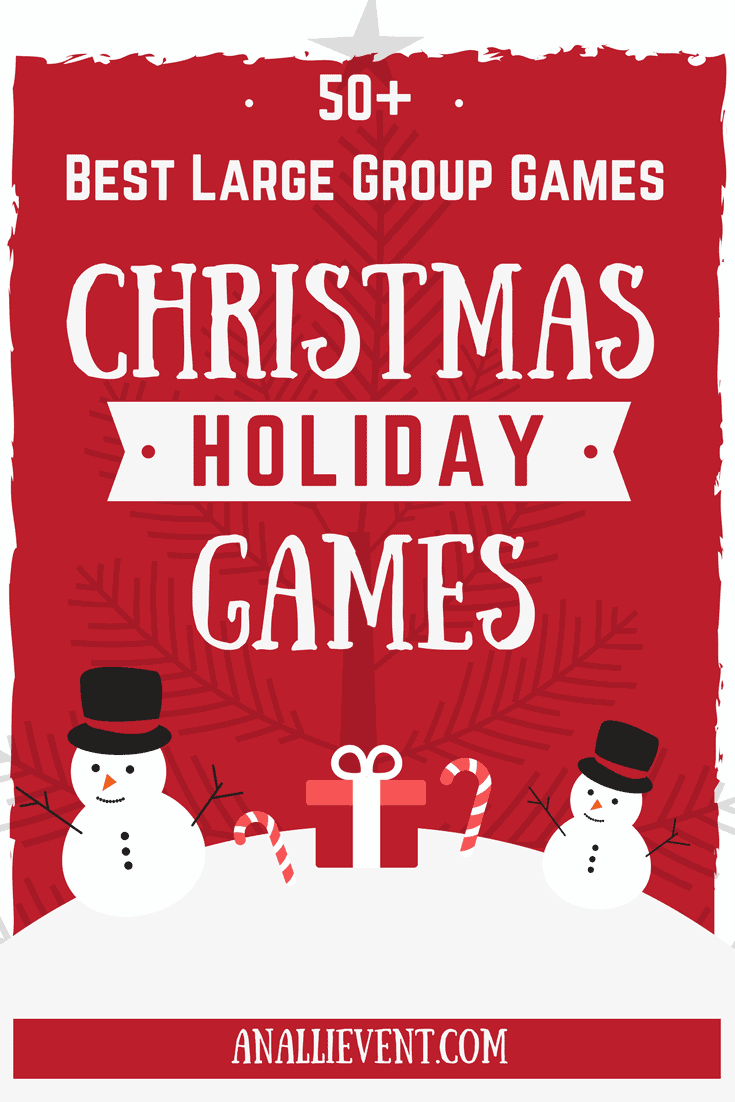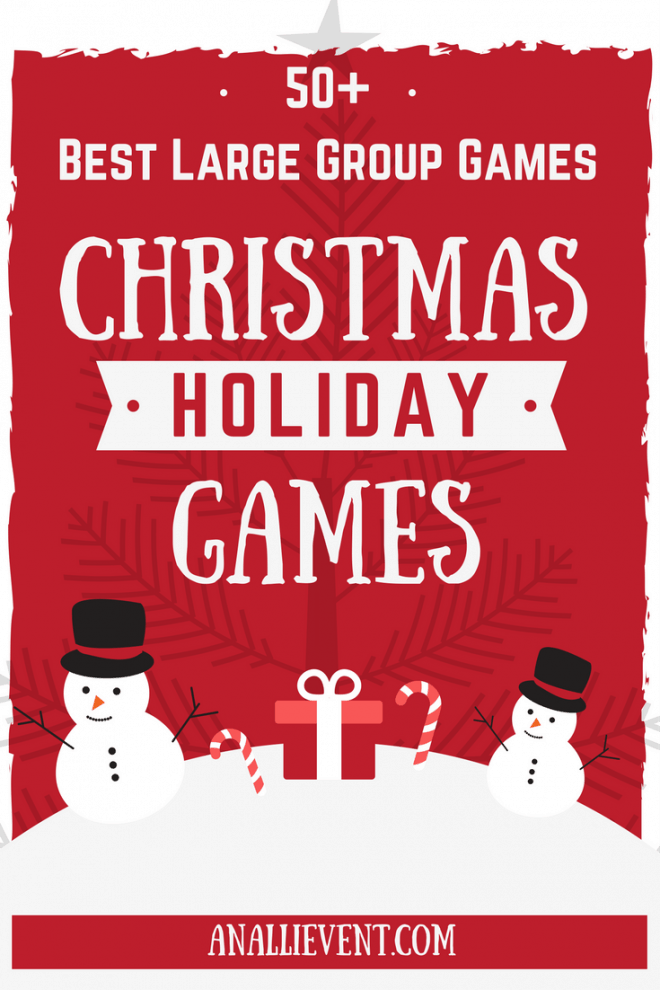 I thought I'd list my all-time favorite Christmas Games for large groups in case you'd like to play them at your next party. Before we get started with the games, welcome to day 6 of the 12 Days of Christmas Blog Hop! Remember to scroll to the bottom and click the links for lots more Christmas games!
5 Favorite Christmas Games for Large Groups
Jingle/Junk in the Trunk
Fill empty tissue boxes with five jingle bells. Tie the box around each participant's waist so that the box sits on their behind. The first one to get all the bells out of their box is the winner. No hands allowed!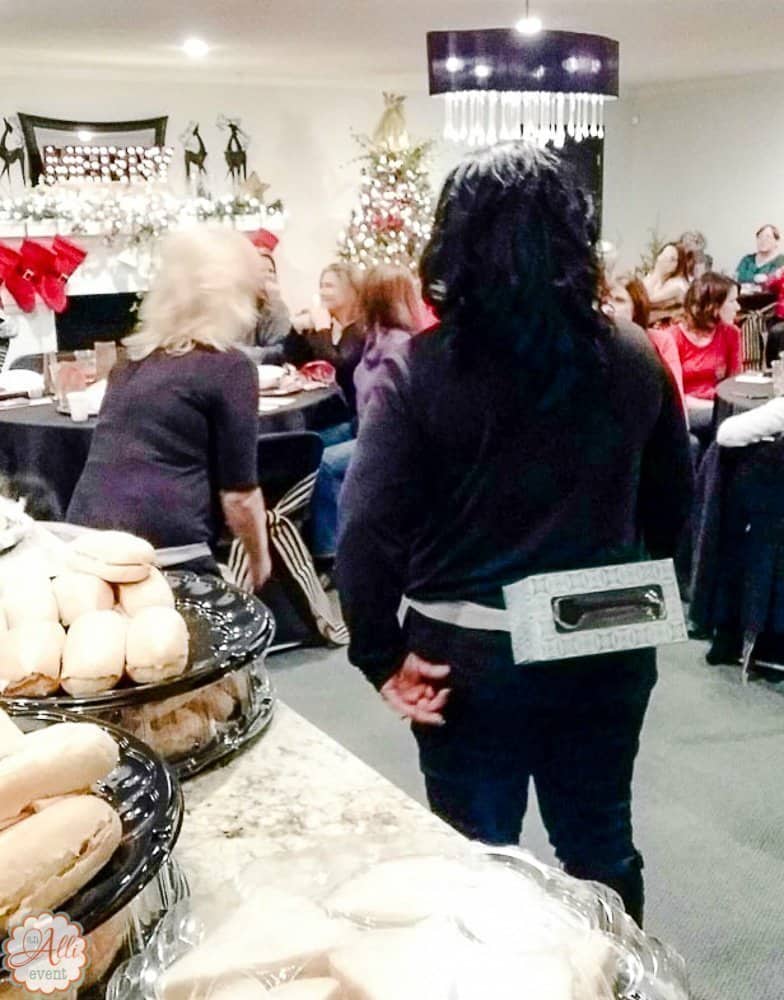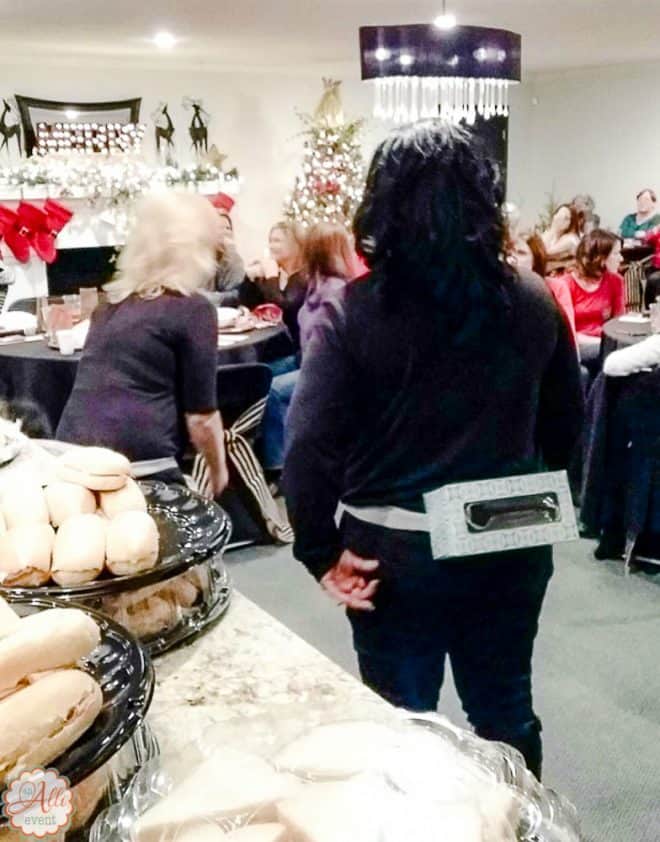 Decorate the Tree Game
You'll need two teams for this game. Each team needs 3-5 players. Provide red and green crepe paper and other "ornaments" for each team. One team member from each team is the "Christmas Tree" and the members of her team has to decorate her. The best tree wins!
Fill the Stocking Game
Two teams compete to fill stockings using M&M's and teaspoons! This is a relay-race type game. Each team has a bowl of M&M's and a teaspoon. The game begins with a member of each team racing across the room with the teaspoon of M&M's. They dump them into the stocking and race back to give the next member the spoon. She scoops up M&M's and races to the other end (racing against the other team) to fill the stocking. The first team to fill their stocking wins.
Balloon Stomp
Tie an inflated balloon around the ankles of each participant. Each player tries to stomp and burst all the other balloons while also trying to keep their own balloon from being popped. You can't use your hands! The winner is the last player left with a balloon intact.
Never Have I Ever Game
Each person at the party writes down something they have never done. We always keep it G rated at our party (never smoked a cigarette, never been out of the country, never been on a plane, etc.). Each answer is read aloud and everyone gets to guess who said it. Someone needs to keep score and the person who gets the highest number of correct guesses wins.
Bonus Christmas Games
I have to include two more games that I love!
Something About Me That You Don't Know
We also play a game called "Something About Me That You Don't Know." Use the same rules as the game, Never Have I Ever.
We found out that one older lady had won a beauty contest when she was younger. And they all learned about the time I was suspended from school (9th grade) for brushing my hair in class. Yes, I'm blushing and yes, they were all shocked by this revelation! Again, we keep it G rated!
Christmas Karaoke
Christmas Karaoke is always fun! Sometimes the rules state you must sing a Christmas song. Other times, we open it up to any type of song (G-rated). I can't sing, but I nailed it the year I sang Old Time Rock and Roll! You can read about it here.
You can also find more fun games AND how to throw an awesome pajama party here! It includes Pass the Orange game. This is one of my all-time favorite games.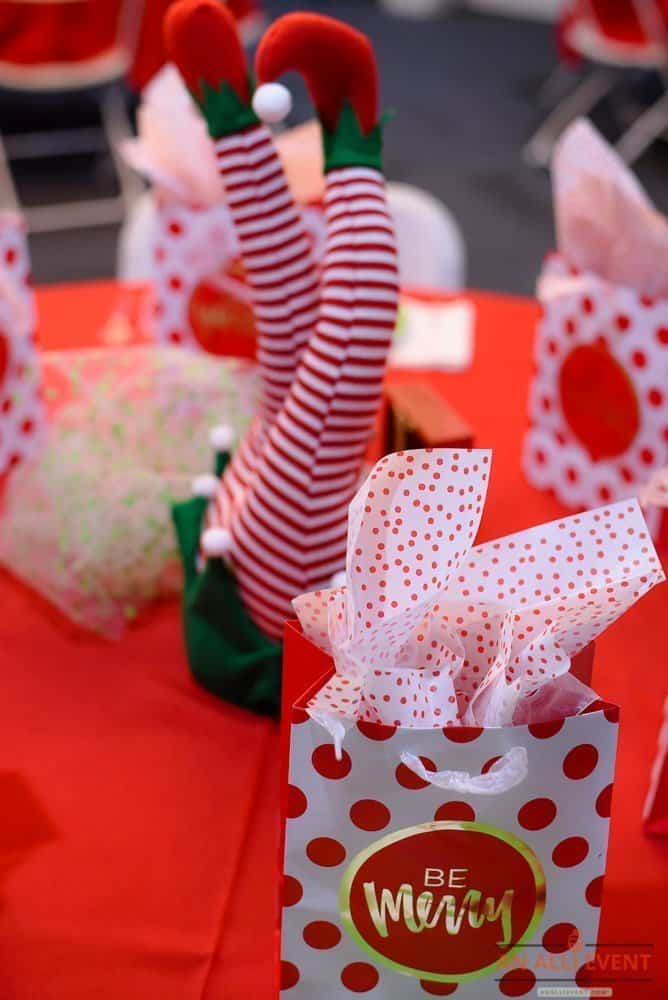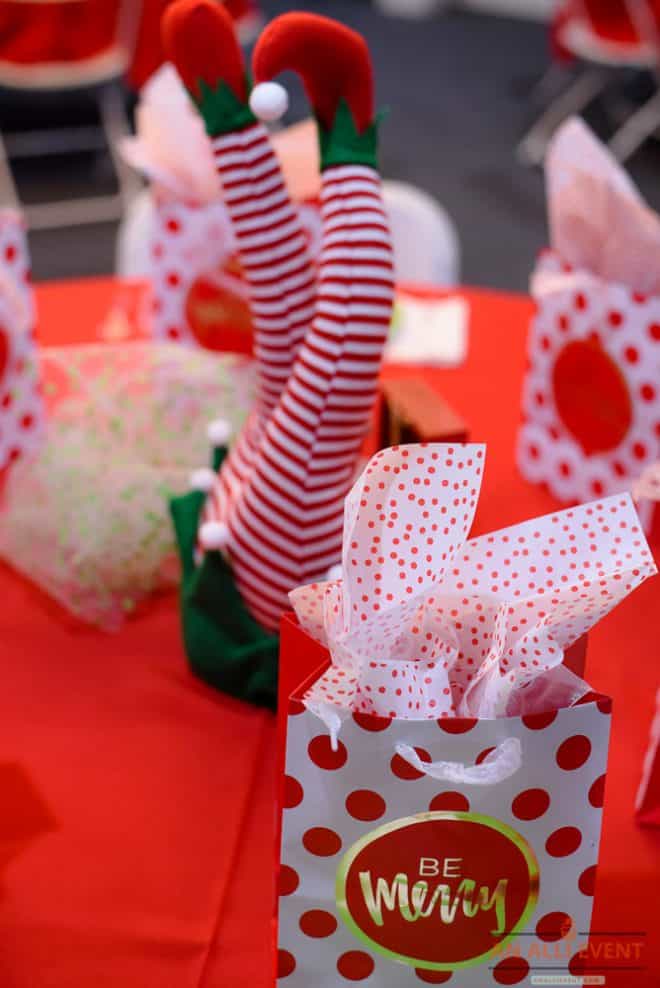 More Favorites – Christmas Games Including Reindeer Wrap
I've added even more fun Christmas games. You will love these. Click the link below to see more of my favorites.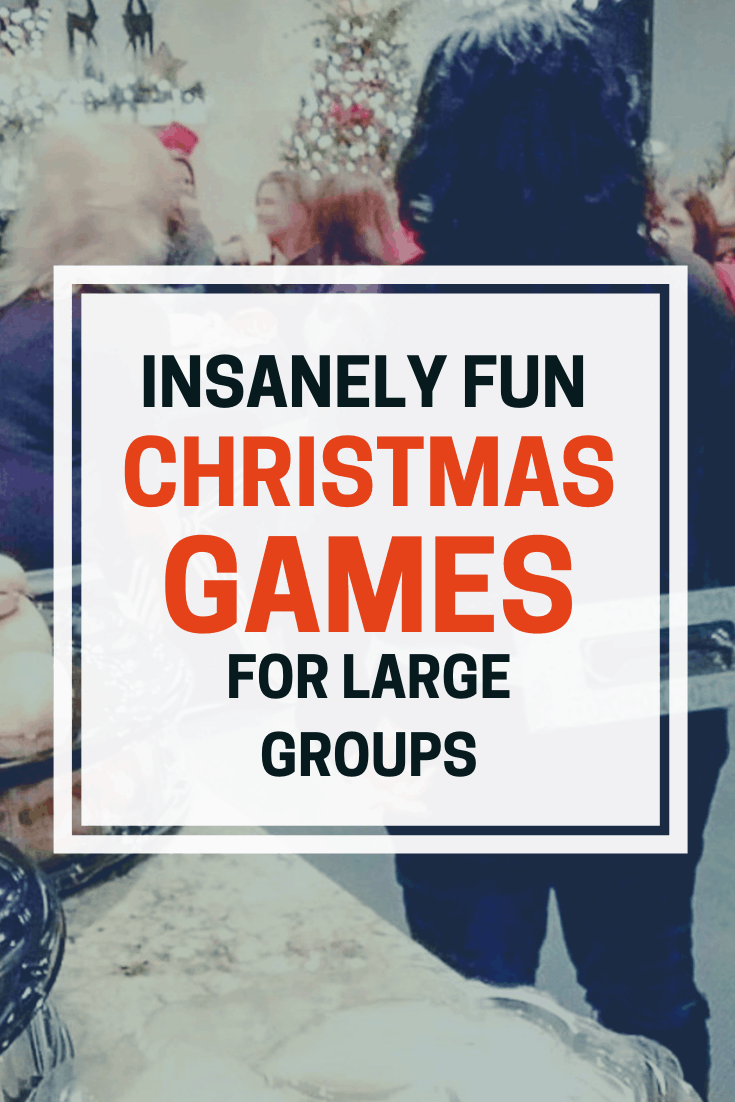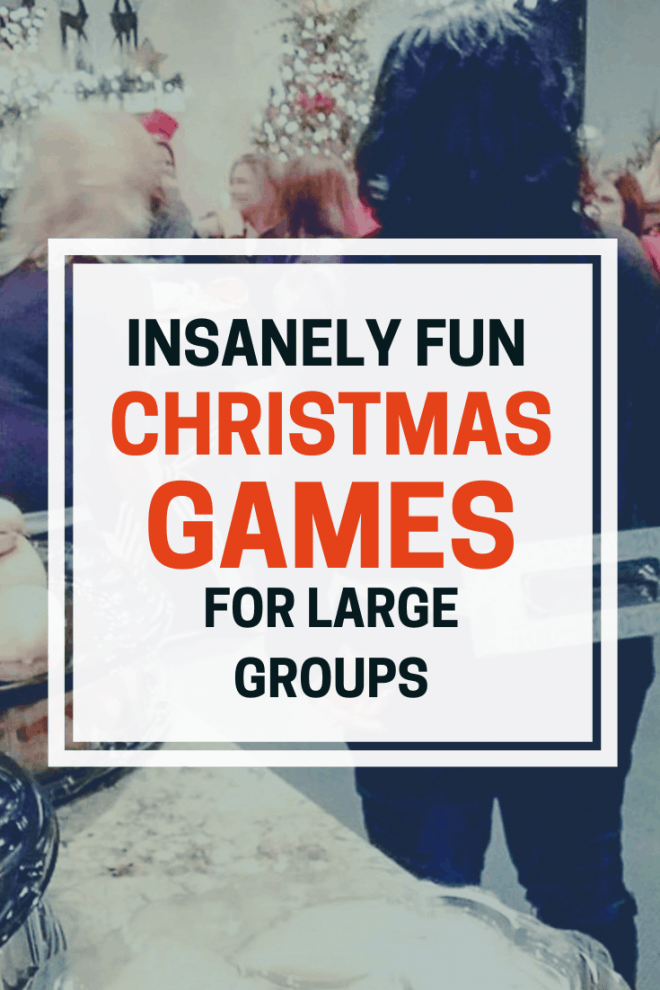 More Christmas Games (including free printables for large group games!)
I hope you enjoy these games during the holiday season! What are your favorite Christmas games?
Be sure to visit our fellow 12 Days of Christmas Bloggers below for even more creative ideas this holiday season!
You May Also Like