My husband and I were blessed to have our daughter, son-in-law and grandkids join us for our first week of vacation in St. Maarten (a Caribbean island).  It sure was quiet after they left – almost too quiet!  And I have to admit that I shed a few tears as I watched them leave for the airport.
The night before they were to fly home I asked them the all important question, "What was your favorite restaurant in St. Maarten?"
I'm constantly reading restaurant reviews from bloggers and I love it, but we rarely get to see a restaurant through the eyes of a child.  Here's a little background before we look at the Top 5 Kid-Friendly Restaurants in St. Maarten (according to my grandkids). Most kid's meals are $10.50 US and include a drink (no free refills for kids OR adults) and some of them include a scoop of ice cream for dessert.
[Tweet "Top 5 Kid-Friendly Restaurants in St. Maarten – Kid Tested – Kid Approved"]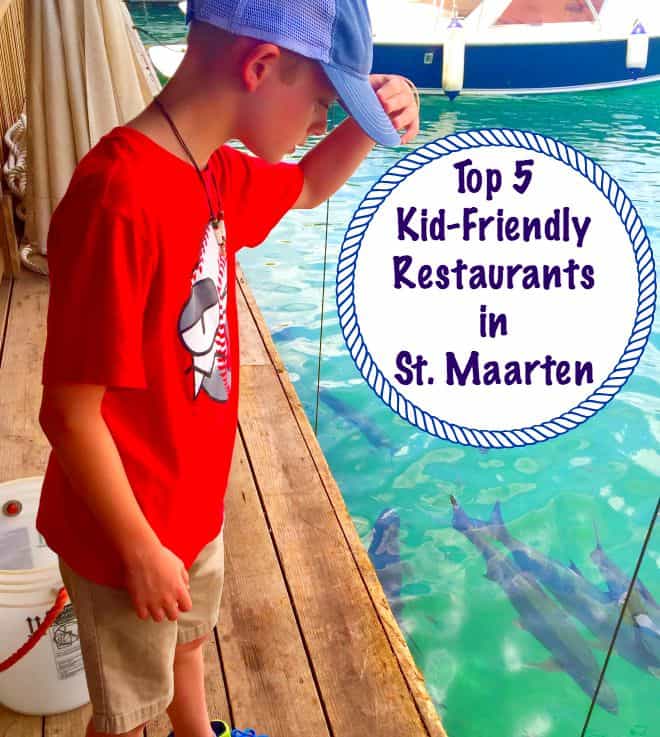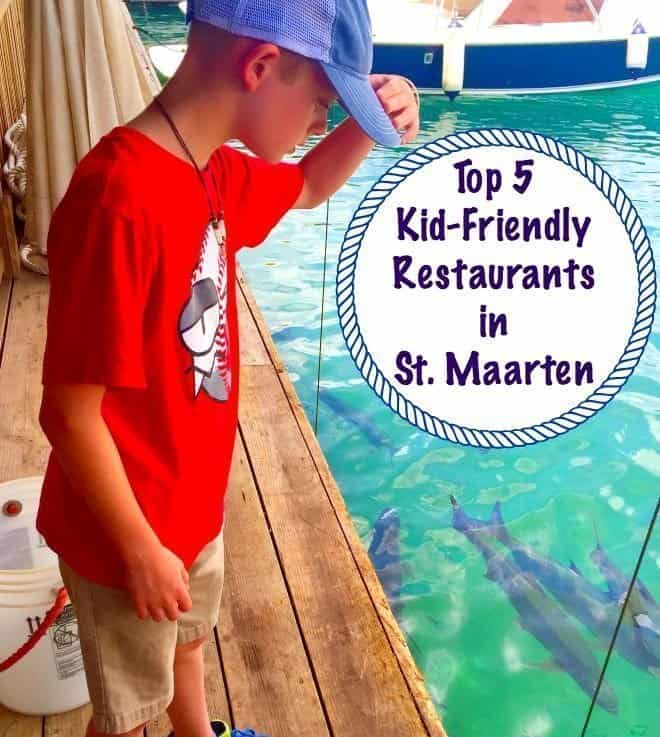 1. Tyler's Favorite (age 11):  Pineapple Pete Restaurant & Bar
Ty loved the jerk wings AND BBQ wings and he voted Pineapple Pete his #1 favorite place to eat in St. Maarten.  The kids meals are served in a paper-lined frisbee (souvenir) and include a drink and dessert.  They also have live music nightly.  (Pineapple Pete is my favorite, too.)
2. Logan's Favorite (age 9):  Zee Best Restaurant
Zee Best serves breakfast and lunch only. According to their website, they are"Open for the early risers or sleepy heads, St-Maarten's best breakfast is served from 7:30 am to 2:00 pm every day (Simpson Bay and Port de Plaisance location). Voted best breakfast place in St Maarten / St Martin 7 years in a row, Zee Best also serves lunch from 12:00 pm to 2:00 pm. Come in and experience what breakfast and lunch are all about!"
Logan had breakfast for lunch – scrambled eggs, bacon and toast and he declared it, "Delicious."  I had french toast with bananas and it was pretty darn good.  They also have crépes that looked amazing.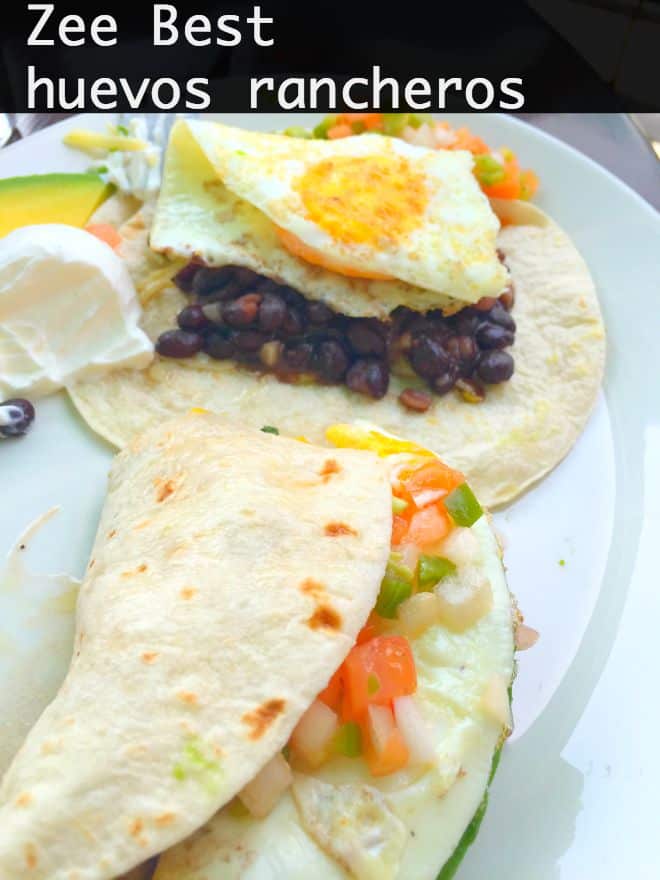 3. Caden's Favorite (age 6):  McDonald's
OK, you can take the kid out of the country, but, well, you get it.  His favorite food in the entire world is McNuggets.  Period.
4. Tegan's Favorite (age 3): El Rancho Caribe (Rancho Steak & Lobster)
Tegan had the kid's pizza and thought it was amazing.  It also came with a drink and a scoop of ice cream for dessert.  They had live music featuring a Latin band and all the kids enjoyed the music even if they didn't know the words.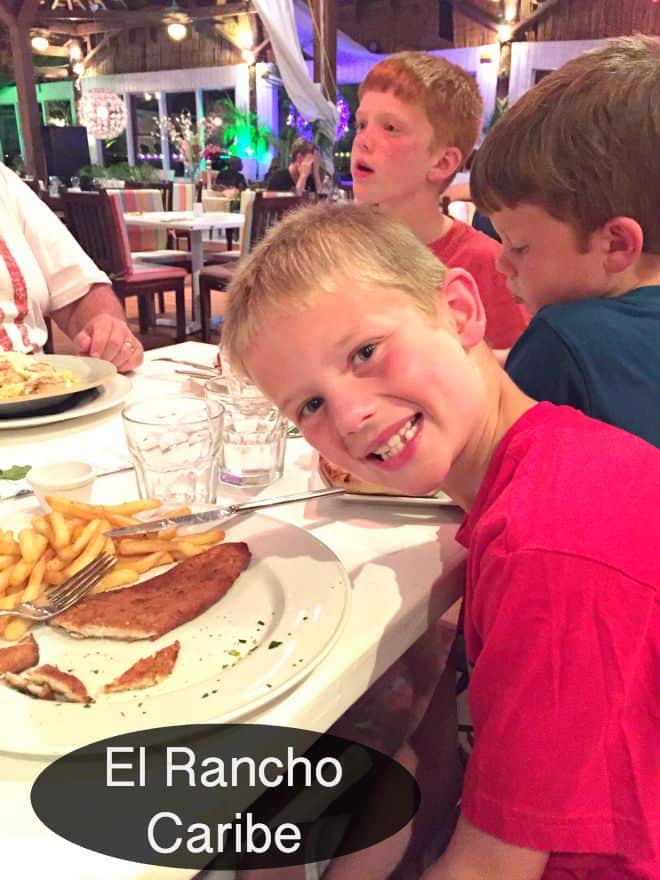 5. Lee's Roadside Grill & Jimbo's Rock & Blues Cafe tied for second among the kid's favorites.  Lee's Roadside Grill has a huge grill and is located right across the street from our beachside resort.  (All of these restaurants are in walking distance). You can smell the delicious aroma of chicken and ribs cooking all day long except Mondays.  That's the only day they are closed.
Funny story about Lee's:  My husband really liked their BBQ sauce and asked the waiter if it was homemade.  He said, "No, it's imported."  We were imagining some exotic recipe from far off lands when the waiter added, "It's imported from the USA.  It's KC Masterpiece."  I almost choked on my San Pellegrino!
Jimbo's Rock & Blues Cafe has been voted #1 Tex-Mex restaurant in St. Maarten for 7 years in a row.  I totally agree.
This was not our first trip to St. Maarten, so we've eaten at these restaurants several times over the years and they are all amazing.  All of the kids favorites just happened to be in the Simpson Bay area – just steps from our resort.  Just keep in mind that you're on island time and enjoy.  No hurry, no worry!
Helpful Hint:  Most of the restaurants are open air and sometimes mosquitoes are lurking under the table.  I've never had a problem, but if you do, just ask your waiter for bug spray.
Also, a 15% gratuity is usually included.  It's referred to as a "service charge" and is added right beside the "tax" line on your restaurant bill.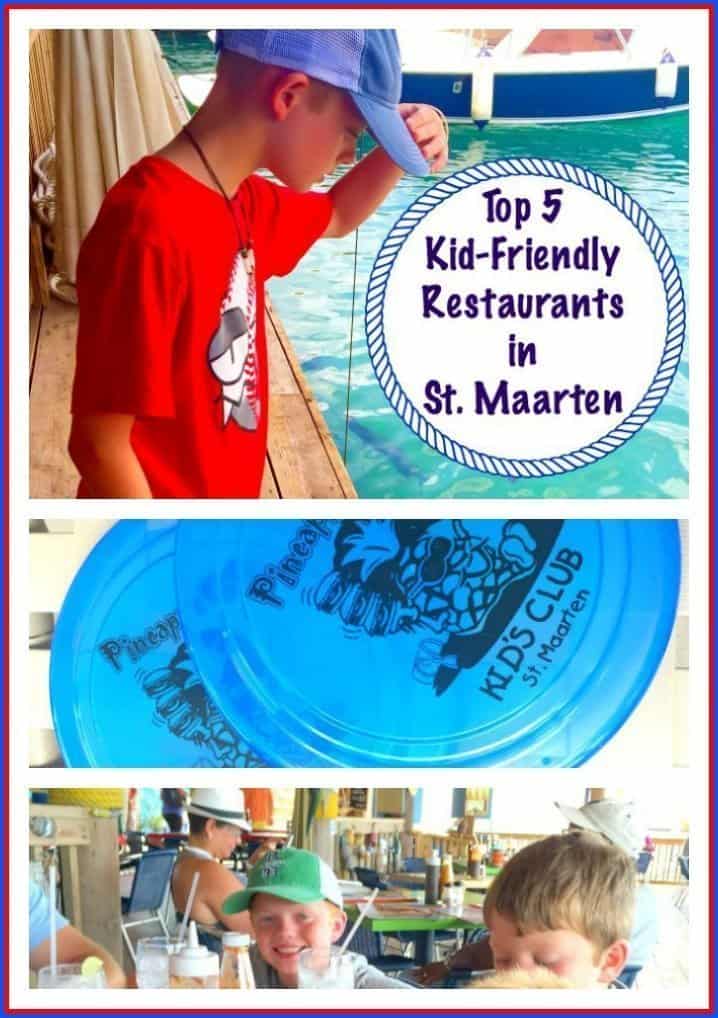 Before you head out on your next adventure, check out my Top 10 Packing Tips (plus a few bonus tips).