Salted Caramel Ice Cream Torte has been compensated by Collective Bias, Inc. and its advertiser. All opinions are mine alone. #SunsOutSpoonsOut #CollectiveBias
Shh!  My youngest daughter has a birthday coming up and I've decided to surprise her with a Salted Caramel Ice Cream Torte.  
Birthday Cake Time
By the time a child hits his or her mid 20's, they've had every birthday cake imaginable.  And since my daughter's favorite two things in the world are Blue Bunny Ice Cream and caramel, I decided to forgo a traditional birthday cake and make a frozen birthday torte.
It's a good thing I had decided on caramel before I wandered down the ice cream aisle at Walmart and opened that freezer door.  My eyes instantly landed on Blue Bunny Red Velvet – my favorite flavor.  I had to remind myself that I was skipping right over my birthday this year (it always falls a few days after my daughter's), so I grabbed the Caramel Fudge Brownie.  It's the perfect flavor for Caitlin's birthday torte.
An ice cream torte sounds fancy, but it's not that hard to make.  Actually, it's much easier than baking a birthday cake.  It's also the ultimate looks-like-I-fussed-but-I-didn't dessert.  All the hard work has been done by Blue Bunny.  All I have to do is make a shortbread cookie crust and start the layering process.
For this dessert, I searched high and low for my tart pan with a removable bottom.  I finally found it way up in the cabinet over the refrigerator.  If you don't have a tart pan, you can use a pie pan OR a deep dish pre-made cookie crust. Or, you can buy the one below by using my affiliate link at no extra cost to you.
How to Make an Ice Cream Torte
Use a food processor to crush the shortbread cookies into fine crumbs.  Add 1/4 cup of melted butter and pulsed a few times.
Press the cookie crumbs into the tart pan. Add the softened Blue Bunny ice cream, cover it and place in the freezer overnight.  Before serving, drizzle with caramel. Lightly sprinkled a dash of sea salt over the caramel.  Ta-da!  It's so easy, but oh, so good!
Salted Caramel Ice Cream Torte
Ingredients
1/2 Gallon Blue Bunny Caramel Fudge Brownie Ice Cream
1 package shortbread cookies (11.2 oz)
1/4 cup butter, melted
Caramel Ice Cream Topping
Sea Salt
Instructions
Remove Blue Bunny Ice Cream from the freezer for about 10 minutes to soften.
Place shortbread cookies in a food processor and pulse until you have fine crumbs.
Add melted butter and pulse a few times to combine.
Press cookie crumbs into a tart pan with removable bottom (or use a pie plate).
Spread ice cream over cookie crust. You probably won't need the entire carton.
Press down, cover and place in freezer overnight.
A few minutes before serving, remove torte from the freezer, drizzle with caramel topping and sprinkle with a dash of sea salt.
Notes
If you're using a tart pan with a removable bottom, hold the bottom of the pan with one hand and gently push up. The sides should slide right off.
It's a good thing I didn't need the entire carton of Blue Bunny Caramel Fudge Brownie Ice Cream for my torte.  I could have sworn that I had hidden it behind the chicken nuggets AND the frozen ground beef. But someone found it.
This Torte is so Good and so Easy!
I do believe this is one of the best recipes I've ever created. When you bite into the torte, you immediately taste the lightly salted caramel, followed by a burst of caramel fudge brownie ice cream and the crisp, not-too-sweet shortbread crust.  Y'all, this is some seriously good stuff. The flavors compliment each other beautifully.
Blue Bunny is definitely my family's favorite ice cream and Red Velvet is my #1 choice.  To keep up with the latest, join me in following Blue Bunny on Facebook, Twitter, Pinterest & Instagram.
Have you tried Blue Bunny?  What's your favorite flavor?
You May Also Like
Red, White & Blueberry No-Churn Ice Cream
No-Churn Rocky Road Ice Cream (My husband's favorite ice cream)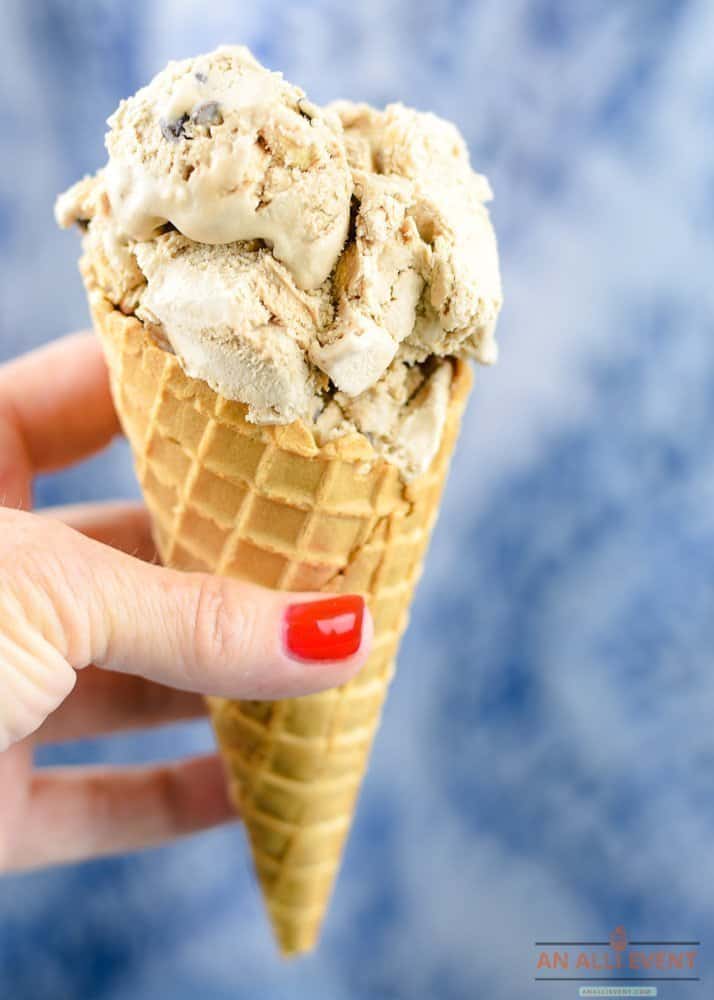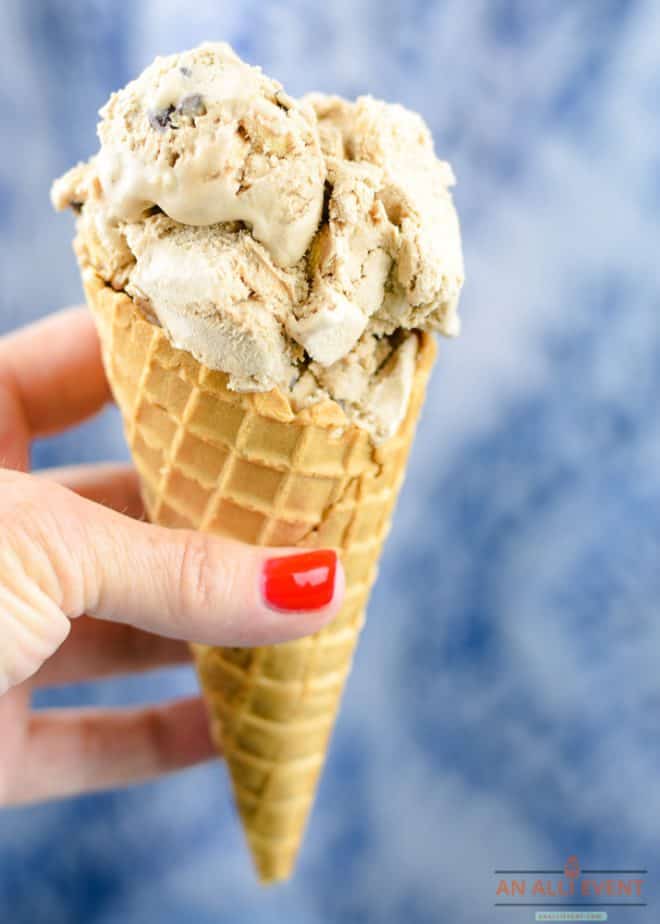 Quick and Easy Ice Cream Sandwiches