I come from a seafood loving family!  Not only do we love to eat seafood; we love to catch it, too!  I could bait a hook when I was five and learned to take a catfish off a hook without getting finned shortly thereafter. Catfish don't sting, but they have sharp fins that can really do some damage to your hands.
Don't know how I got off on all that catfish stuff, because what I really want to share is my Top 5 Southern Seafood Recipes I've collected over the years.  I've eaten seafood all over the world, but I've yet to find fried fish and hushpuppies as good as my mom's.  I'm completely serious.  Her fried fish has the perfect amount of crispiness and is not greasy at all.
These days, I reserve fried foods for special occasions.  Every time I travel to visit mom is a special occasion!
Helpful Hint:  The main reason fried foods are greasy (that's southern speak) or oily, it's usually because the oil is not hot enough.  I grew up on fried foods, so I can pretty much eyeball it, but if you can't, get a thermometer.  Ideally, oil for frying should be between 325º to 350º.
Peanut oil is the only oil my family uses when it comes to deep frying. It has a neutral taste, high smoke point, and low levels of saturated fats.
Here are my Top 5 Southern Seafood Recipes: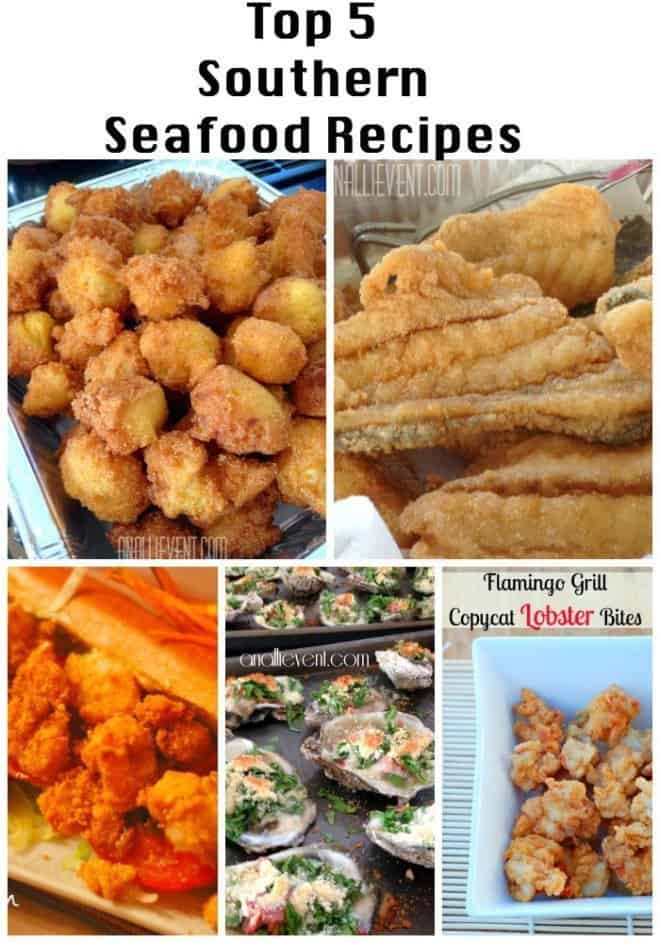 1.  Fried Fish
This is my mom's simple and delicious fried fish recipe.  It doesn't get any better than this.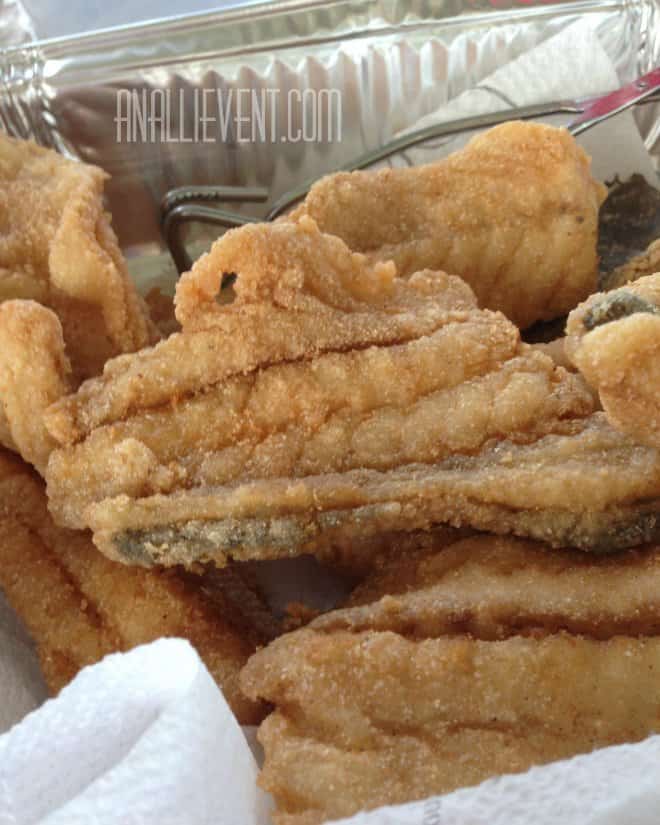 I realize that hushpuppies are not seafood, but you can't have fried fish without them.  At least in my opinion.  My brother, Stan, makes hushpuppies just like mom's.  That's why they're so good!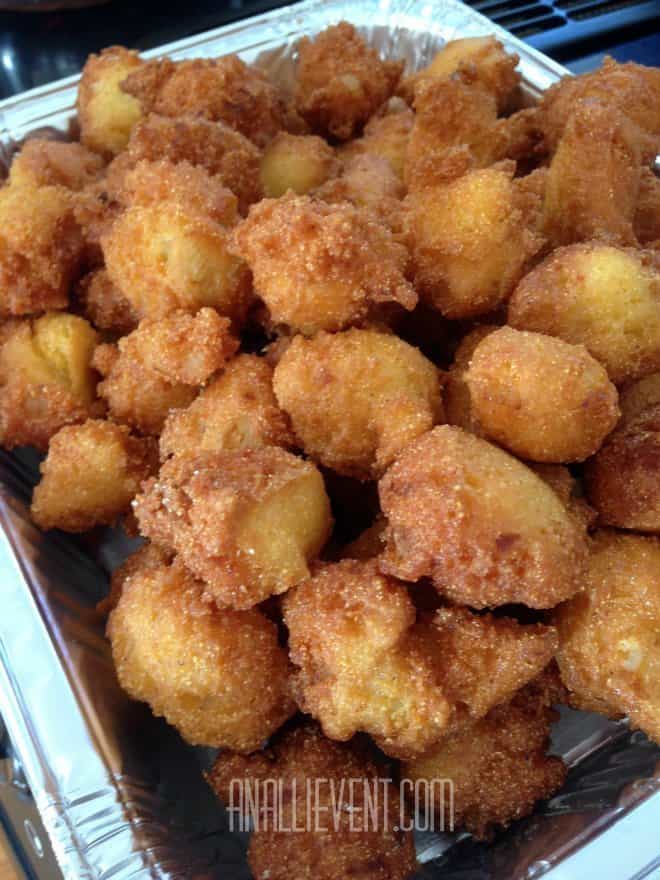 3.  Biff's Parmesan Topped Oyster Bake
Anytime we get together at St. George Island, my nephew, Biff, gets requests for his baked oysters.
This is my recreation of the lobster bites that I order every single time I eat at The Flamingo Grill in Myrtle Beach.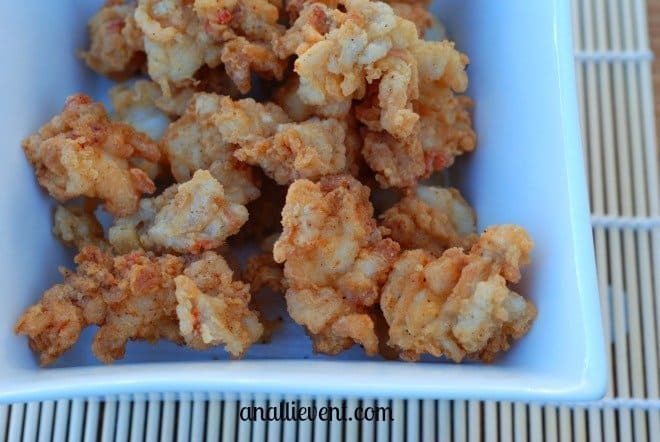 I'm not from New Orleans, but I make a mean shrimp Po boy.  Just ask my husband.
Are you a seafood lover?  If so, what's your favorite seafood?