There's nothing better than sipping Tropical Slush Punch while watching coconut fronds dancing in the warm breeze and hearing the mesmerizing sound of the waves crashing on the white sand beaches.
OK – so you're not at the beach. I'm not either, but let's pretend. One taste of my Tropical Slush and you'll be transported to a tropical island . . . in your mind. Hey, it's better than nothing.
Planning a large summer party? This Tropical Slush makes 40-50 servings. This is the perfect drink for a crowd on a sultry, mid-summer night.
It's not often that I need a punch recipe for 40-50 people, but when I do, this is the one I turn to over and over again. It's one of my top faves!
I'll go ahead and admit this right here and now. I love tropical drinks, desserts, main dishes, etc. If it's got pineapple or coconut or any exotic flavor, I'm in. My husband says he doesn't really care for the taste of coconut, but it's funny to me that he likes every single tropical drink or dessert I make. He always says the coconut is not overpowering.
Maybe that's why he thinks he doesn't like coconut. Maybe he ate something once that was overloaded with coconut. Or maybe he just loves me so much that he eats anything I put in front of him. Either way, he digs my Tropical Slush!
Next time you need a drink for a large party, try this one. You won't regret it.
Ingredients For Tropical Slush Punch
ripe bananas
sugar
frozen orange juice concentrate, thawed
frozen lemonade concentrate, thawed
unsweetened pineapple juice
lemon-lime soda
Yield: 40-50 servings
Tropical Slush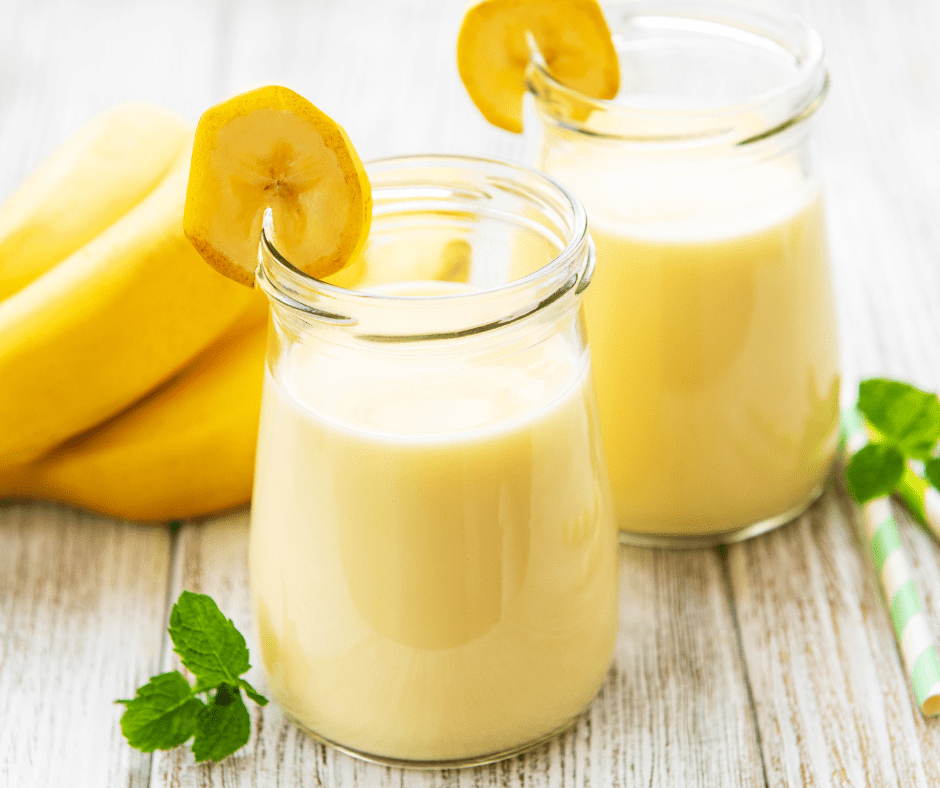 Tropical Slush Punch is flavorful and refreshing! It's perfect for a large party.
Total Time
2 hours
20 minutes
Ingredients
6 cups water, divided
5 medium sized ripe bananas
2 cups sugar
2 cans (12 oz each) frozen orange juice concentrate, thawed
1 can (12 oz) frozen lemonade concentrate, thawed
1 can (46 oz) unsweetened pineapple juice
3 bottles (2 liters each) lemon-lime soda
Instructions
In a blender, process 1 cup of water, bananas and sugar until smooth. Pour into a large container. Add the concentrates, pineapple juice and remaining water. Cover and freeze.
Remove from freezer 2 hours before serving. Break up and mash mixture with a potato masher. Stir in soda.
Nutrition Information
Yield
40
Serving Size
1
Amount Per Serving
Calories

87
Total Fat

0g
Saturated Fat

0g
Trans Fat

0g
Unsaturated Fat

0g
Cholesterol

0mg
Sodium

6mg
Carbohydrates

22g
Fiber

1g
Sugar

19g
Protein

1g
Looking for more tropical recipes?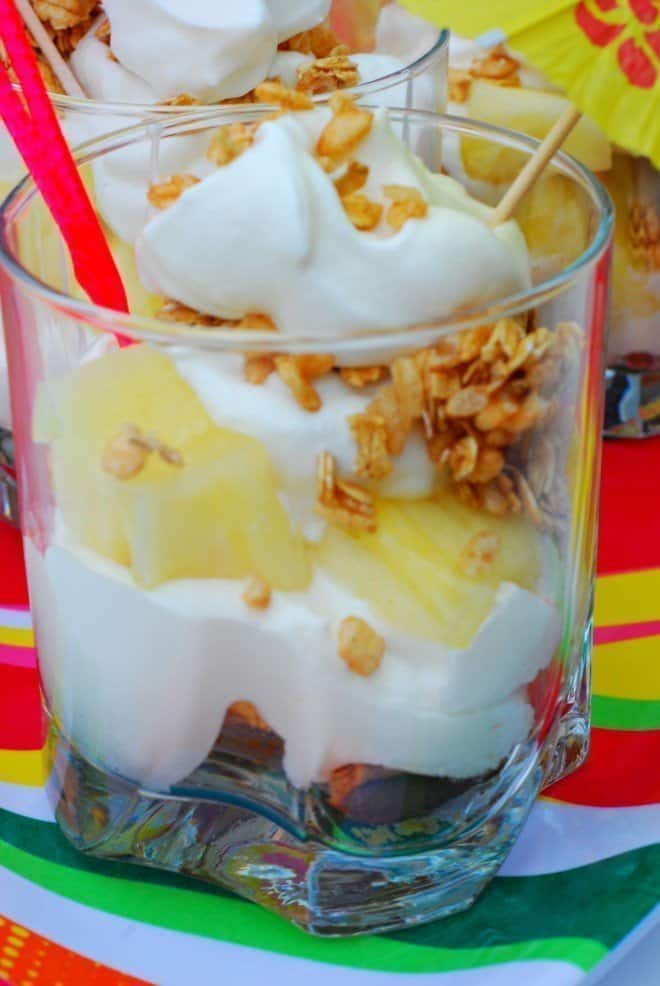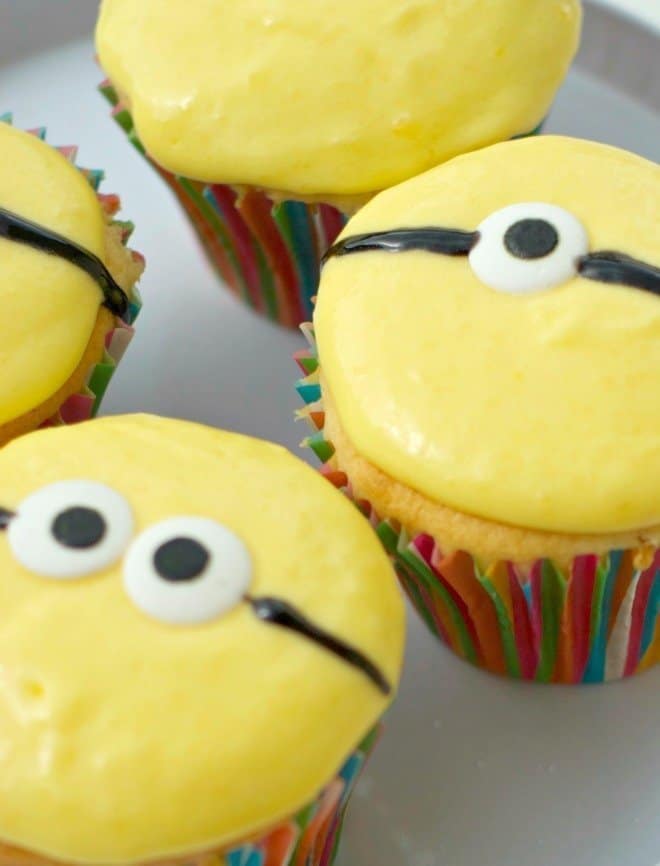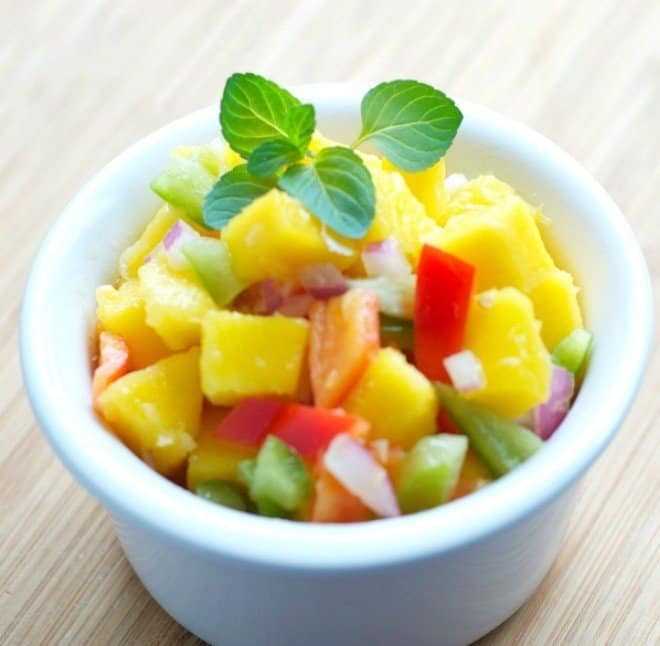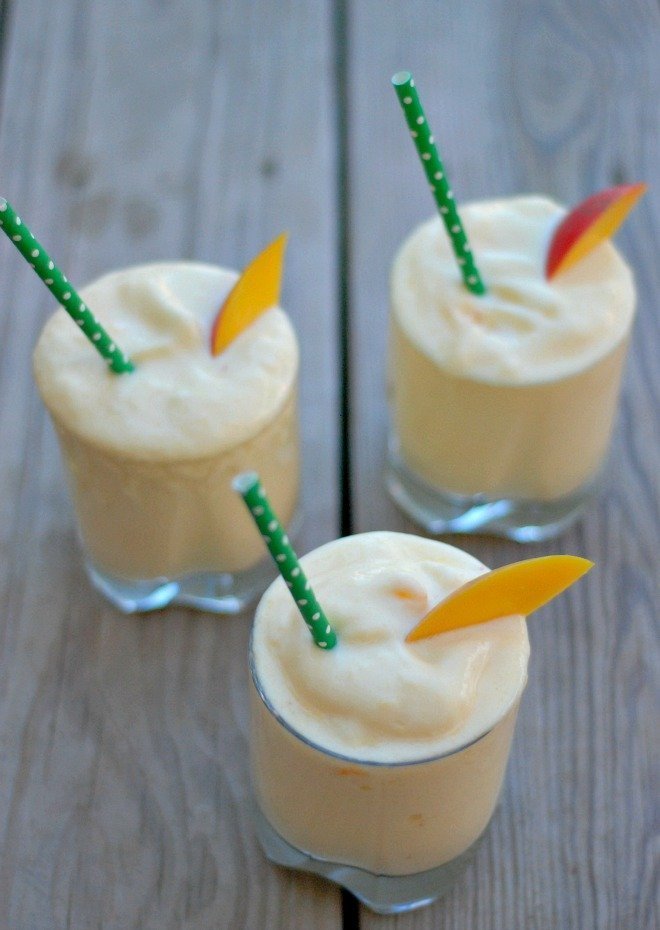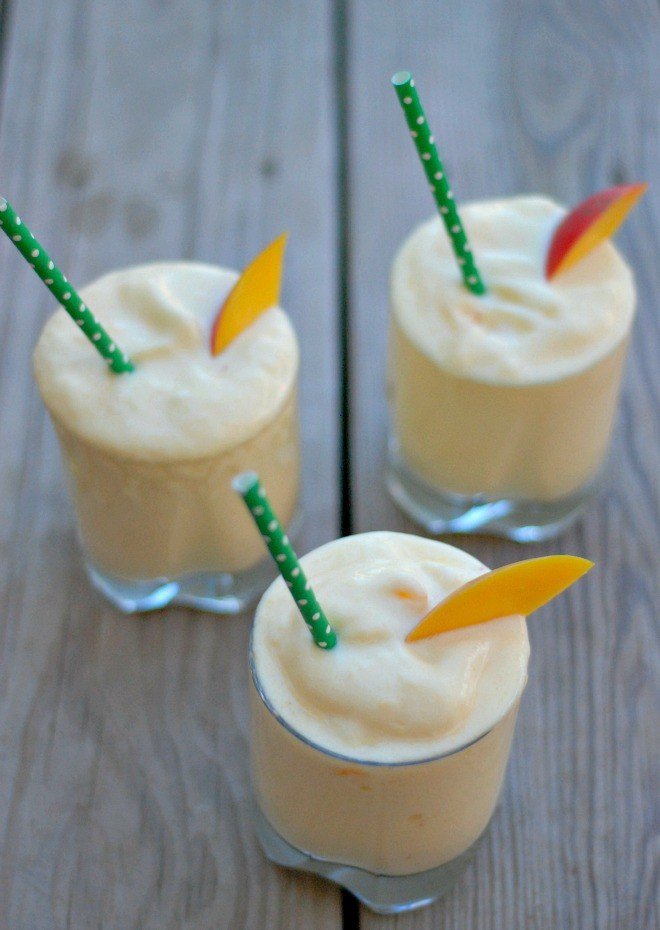 Are you a coconut lover? If not, maybe it's because you haven't found the right recipe to try. All of my recipes are friend and family tested and approved.