Here in the south it doesn't take long for spring to morph right into a summer filled with showers, soirees, shindigs and Sunday suppers.  And we need more than iced tea to beat the heat.  That's when we pull out our favorite punch recipes!
Every southerner has her favorite punch recipe!  So I'm going to share my top 5.  We can't keep all the good stuff hidden, now can we?
1.  Mocha Punch
Mocha Punch has to be my very favorite punch.  And it's the one punch that I make all year long.  It's what I serve for brunch, along side cinnamon rolls on Thanksgiving and Christmas mornings.  It's also my most requested recipe.  You can find it here!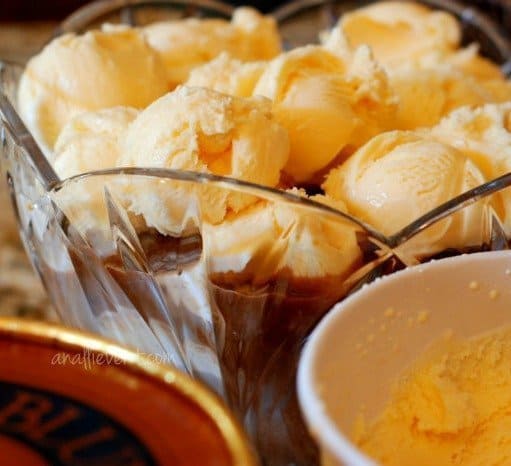 2.  Golden Punch
I've made this punch for several weddings and I've never had anyone not like it!

Golden Punch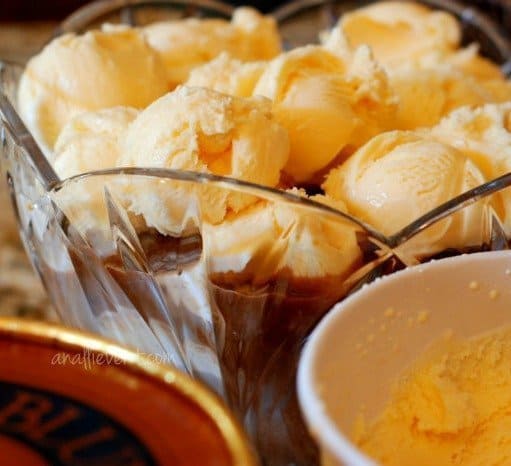 Ingredients
5 lbs. sugar
3 cans frozen orange juice
4 cans frozen lemonade
3 lg. cans pineapple juice
2 quarts ginger ale
Instructions
Follow directions on the back of the orange juice and lemonade cans. Add an additional 2 quarts water. Mix well and refrigerate. Add ginger ale just before serving. Serves 100.
3.  Rainbow Punch
This is the punch made with sherbet – whatever flavor/color you need and was a favorite of my children when they were growing up.  Oh, who's kidding, it's still a favorite with my children.
Rainbow Punch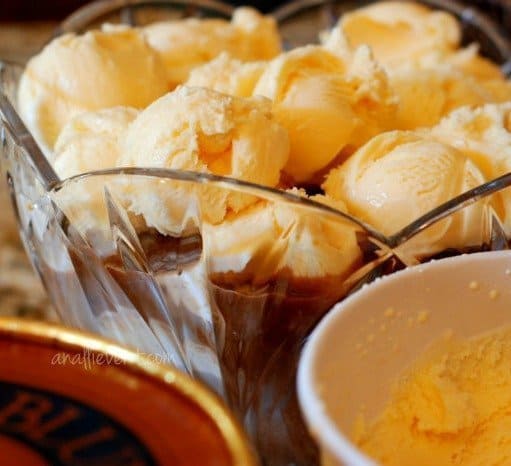 Ingredients
One package (3 oz.) of your favorite jello gelatin
1-1/2 cups sugar
2 cups boiling water
1 (46 oz.) can unsweetened pineapple juice
2 cups ReaLemon lemon juice (the only recipe I use bottled lemon juice)
1 (32 oz.) bottle club soda, chilled
1 pt. sherbet (to match the color of the jello)
Instructions
In a small saucepan, dissolve gelatin and sugar in boiling water; set aside. in large punch bowl, combine pineapple juice, ReaLemon and gelatin mixture. Chill. Just before serving, add club soda and scoops of sherbet.
4.  Crystal Light Diet Punch
This is the perfect punch for bridesmaid luncheons, bridal showers or anytime you must be able to fit into an outfit and can't afford to gain an ounce.  It's so simple:  Grab one 2-quart size Crystal Light package and mix with water as directed and chill.  When ready to serve, add one well chilled 2-liter size Sprite Zero (or substitute diet ginger ale for the sprite).  Double as needed.  It's light.  It's refreshing.  It's easy!
5.  Faux Champagne Punch
This is the punch to serve when you need something fancy smancy!  You can find my recipe here!
What's your very favorite punch?