I'm in charge of Valentine's Day Events at our church. We always have fun and I'm always on the search for new event ideas.
I received a question from an old friend asking for some ideas for a church Valentine's Day event. My mind went blank. I rattled off a few things we had done and then realized it was pretty much what every church had done.
It was a been-there-done-that sort of thing. So I compiled a list of just about everything we've ever done and will do!
Not every idea will gel with your situation and you may roll your eyes at some of them. I hope at least one tip lights a spark in you. Run with it, add your own special touch, make it YOUR event!
Note: We always sell tickets to our Valentine's Day Events to help cover the cost of the food. We do keep the price reasonable so that everyone can attend.
Also, we offer free tickets to anyone going through hard times, etc. Our events are for adults (18 years and up).
So, you are not the event coordinator at your church? No fear. Use these hints to throw a Valentine's Day Party at your home.
We are going to start big and scale way down as we go.
Valentine's Day Events
Formal Event
Go all out. Rent a ballroom at an upscale hotel, including their caterer. Hire a Christian comedian. Sell tickets for the event that covers most of the cost of the ballroom, caterer, and comedian.
Women are invited to wear evening gowns and men are urged to wear tuxedos.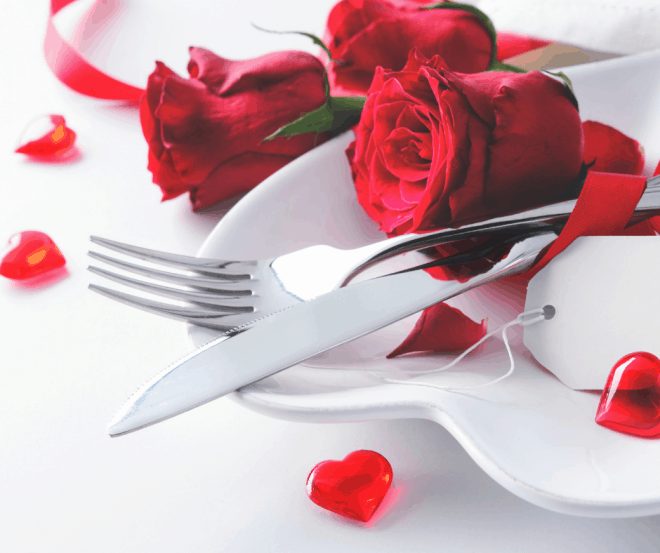 We did this one year at the Ballantyne Hotel & Spa in Charlotte, NC and it was awesome. We received a group rate for rooms so most married couples rented a room for the night.
After the event, there was sparkling cider, stemmed glasses and chocolate-covered strawberries – from the church – awaiting them in their room. It was truly a night of elegance.
Weekend Retreat
My husband and I were the speakers for Valentine's weekend couples retreat at The Cove (Billy Graham's conference center) near Asheville, NC. The views are awesome. The food is delicious.
My husband and I had the best time during our workshops when we talked about love and marriage.
This would also work for a one-night event at your own church, with dinner included.
Marriage Renewal Vows
Invite all the married couples to renew their vows. You may be surprised at how many couples will jump at the chance to renew their vows.
The last time we did this, we had about 25 couples that renewed their vows. Make the vows the main event and serve a nice dinner.
Dinner and Dance
We usually have our Valentine's Day Banquet at a venue other than the church. Hire a Christian DJ and have him play good, wholesome (lots of oldies) songs. This is always a favorite event.
Variations:
Sock Hop (everyone dresses in 50's attire. Serve small bottles of Coke with straws. Think retro everything).
Disco
Dancing with the Stars
Karaoke Night
Dinner and dancing is one event that is requested over and over. Years ago, I learned how to do the Cupid Shuffle at one of our events and it has really come in handy over the years with all the weddings I attend. 🙂
Global Dining Experience
Each couple prepares and brings an entree and dessert that represents another country. The food is served buffet style. The winner is revealed by a secret panel of judges at the end of the evening.
Bonus: No caterer. Optional: Dress the part.
We participated in this one when we were serving in a church under the leadership of amazing pastors. I was in my mid 20's. I made Chinese food.
Being the overzealous person that I am, I prepared sweet and sour chicken, rice, homemade fortune cookies with the beatitudes in them, and Chinese doughnuts.
And I won! I have no recollection of what I won, only that I won! We then played Name That Tune and guess what? Yes, I won that, too! I am the champion . . .
Dessert Bake-off Is A Fun Valentine's Day Event
Each couple brings a homemade dessert. Secret judges (pick me, pick me) will taste the desserts. A winner will be picked at the end of the evening.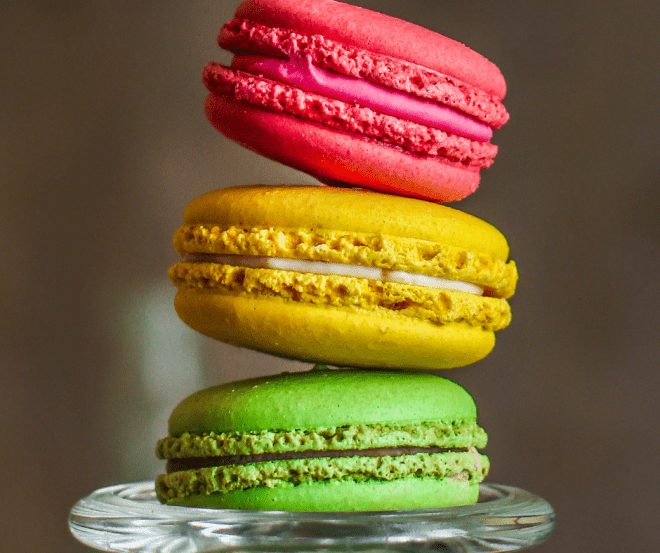 The cost of the tickets goes down because the caterer doesn't have to supply the dessert. And there will be a vast array of desserts to try.
Progressive Dinner Valentine's Day Event
Let's go old school for a moment. A Progressive Dinner is where one couple hosts the group for appetizers, another couple hosts the entree, etc. Everyone meets back at a central location for dessert.
You will need groups of five couples (or less), depending on how many people have bought tickets. And you will need two couples within each group to be the host couples.
One couple will host everyone in their group for appetizers. The other couple hosts everyone for the entree. Other couples within the group can help with the food, also.
For instance, if you have 100 people attending the event, they will be broken up into 10 groups of 10, with two couples per group hosting. Then everyone meets back at the church or venue for dessert.
This is a timed event and doesn't work for everyone but can be a lot of fun. This is a great way for couples to get to know each other in a more intimate setting.
Game Night
This could be as simple as a pot-luck dinner where everyone participates, or it can be a catered event. Have lots of games lined up and a variety of fun prizes.
When playing games, always keep in mind that some people are painfully shy. They enjoy sitting back, watching, laughing and having a good time. Never try to force a person to participate. Always ask for volunteers.
Costume Party
Each couple will come to the party dressed as a famous or infamous couple. Think Presidents, Prince & Princess, Beauty & The Beast, Bonnie & Clyde, Romeo & Juliet, Humphrey Bogart & Lauren Bacall, etc.
Play a game of "Name that Couple" and give a prize to the person or couple who has the most correct guesses. Give prizes for the most original, etc. And, as always, dinner is served.
Dinner and a Movie
Rent a romantic movie and play it on the big screen right there at your church. Serve popcorn and other movie foods during the show, and serve dinner afterward.
I hope this list has prompted you to think of something fun to do for your Valentine's Day event. I would love to hear some of your ideas, too. Please feel free to leave a comment.