I've been trying to add a few meatless meals to my weekly menu rotation.  Not only does it save money, but it's good for us, too!
I have to get real creative to get my husband to eat a meal that doesn't include meat.  When I was grocery shopping a few days ago I spotted Gardein products in the freezer aisle.  I was a little hesitant, but I bit the bullet and purchased the Teriyaki Chick'n Strips and the Meatless Meatballs.
After returning home, I visited the Gardein (garden + protein) website and found some interesting facts. Gardein's award-winning products are made from non-GMO soy and wheat, ancient grains and veggies. Gluten-free options are also available. Gardein also provides the taste, texture and nutrition of meat with less fat, less calories and no cholesterol.  Sounds good to me!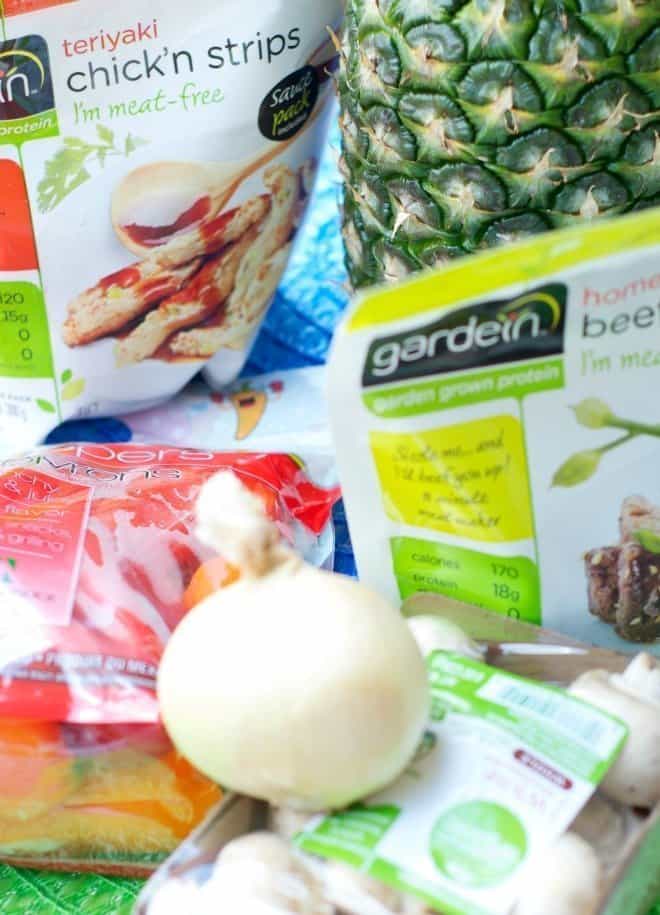 I decided to make a quick Vegan Teriyaki Chick'n Strip Stir-Fry and was pleasantly surprised when I realized a packet of teriyaki sauce was included with the chick'n strips.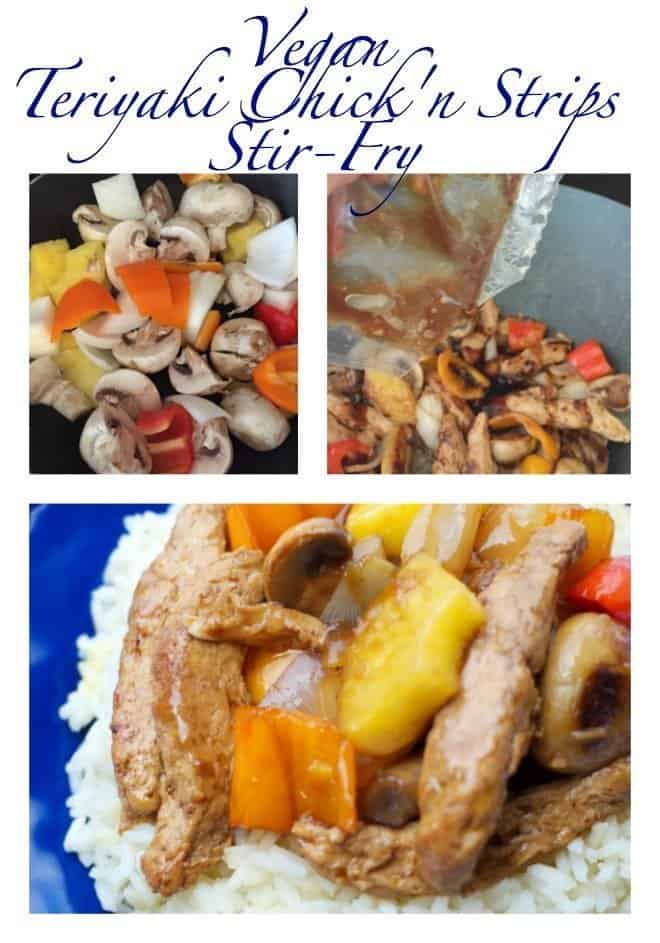 My husband was amazed at how good the stir fry tasted and has asked me to make it again.  The Chick'n Strips were tender and delicious and the fresh veggies added a satisfying crunch.  The teriyaki sauce added another layer of flavor.  My family didn't miss the meat at all.

Vegan Teriyaki Chick'n Strips Stir-Fry

Ingredients
1 package Gardein Teriyaki Chick'n Strips
1 package mushrooms, halved
1 red bell pepper, cut into chunks
1 orange bell pepper, cut into chunks
1 cup pineapple chunks (I used fresh pineapple)
1 onion, cut into chunks
Cooking Spray
Instructions
Coat a wok or large skillet with cooking spray. Heat to medium-high and add veggies & pineapple, stirring frequently until crisp-tender.
In a small skillet, cook chick'n strips according to package directions.
Add chick'n strips and Teriyaki sauce to veggies.
Serve over rice.
I'm sure you know how to cook rice, but just in case you don't, here's my no-fail recipe.  It turns out perfectly every single time.
Perfect Rice

Ingredients
1 cup water
1 cup veggie stock
1 cup long-grain rice
Instructions
Add water and veggie stock to a medium saucepan and bring to a boil on high heat.
Add rice and shake the pan to evenly distribute the rice.
Cover with lid (no peeking) and cook on low for 20 minutes.
You'll have perfect rice every single time!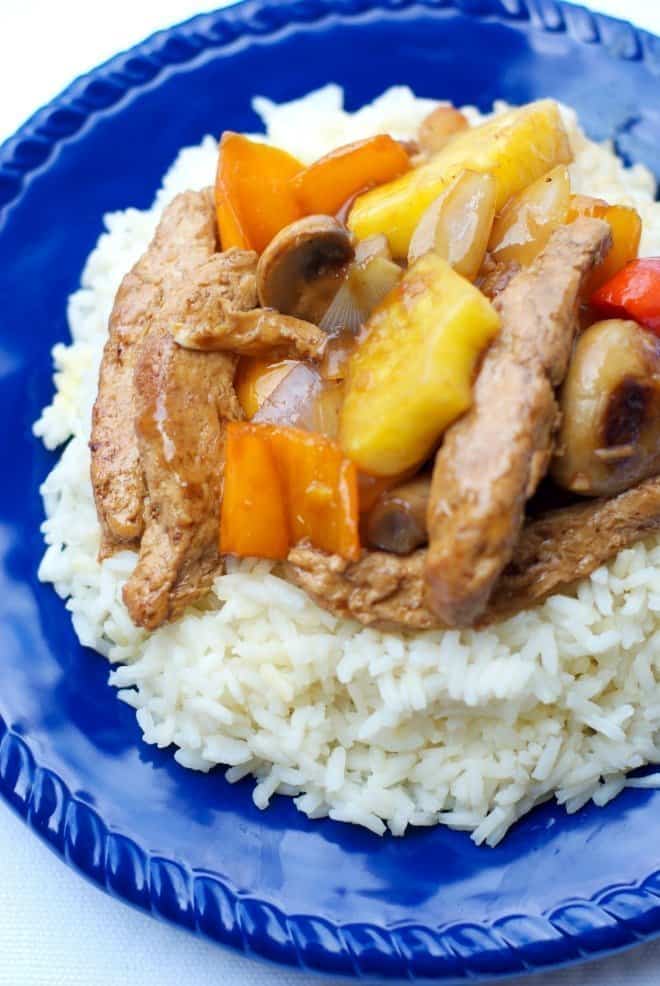 Have you tried Gardein?  Before you go, visit the website and grab a coupon to save $1.00 on your next purchase!