One of the midweek meals I rely on often is Baked Chicken Parmesan. It's fast, delicious and goes well with so many different sides. I usually serve it atop Fettuccine Alfredo, a green salad and garlic bread. It's so versatile and extremely easy to make.
I won't name names, but I have a few picky eaters in my family. This is one chicken dish that they all agree on so its frequently my go-to meal when I'm short on time.
As a matter of fact, I made Baked Chicken Parmesan for dinner a couple of nights ago and my family went on and on about how good it was. It's tender, juicy and crunchy. My son said, "The seasoning on this chicken is perfect." Well, thank you very much.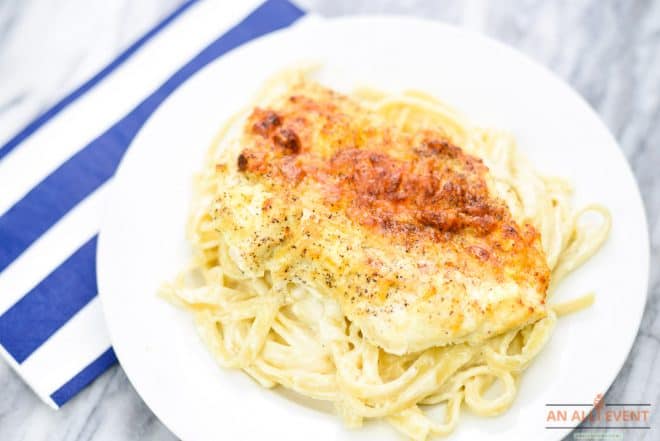 If you have company drop by unexpectedly, this is the perfect meal. It doesn't get any easier, yet it looks and tastes like you've been in the kitchen all day.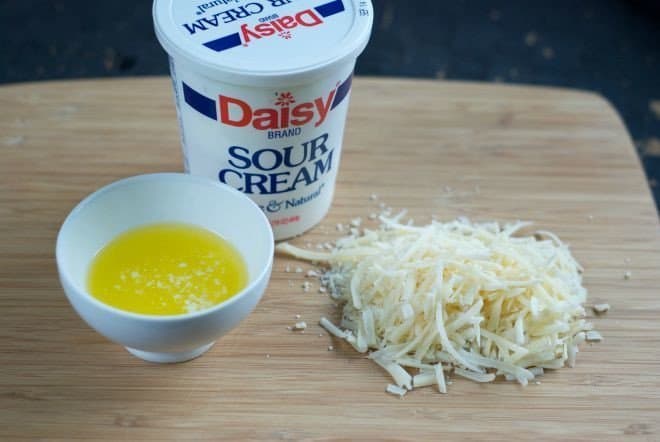 Baked Chicken Parmesan
The chicken needs to be thin to cook evenly and quickly, so I always pound it with the flat side of a meat mallet.
Place two pieces of chicken in a large freezer bag. Make sure the chicken is flat and not rolled up. Pound with a meat mallet until thin. Repeat with the remaining chicken. You can also use a rolling pin if you don't have a meat mallet on hand.
Melt butter and mix with sour cream. Dip chicken in the butter/sour cream mixture, then in parmesan cheese. Place on a baking pan that's been lightly sprayed with cooking spray.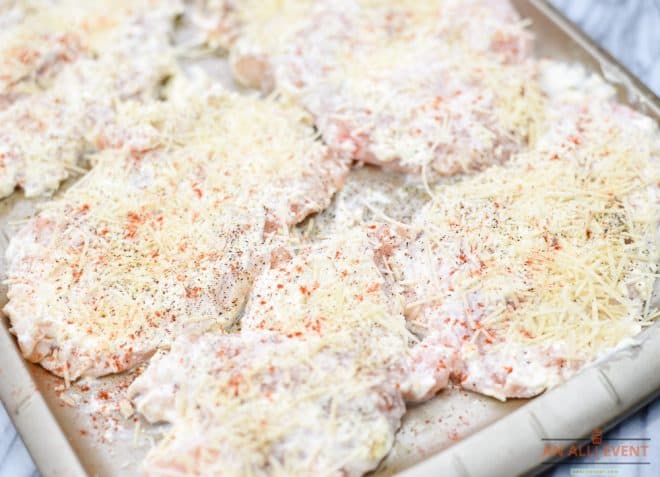 Time-Saving Tips
When I serve baked chicken parmesan for Sunday lunch, I do everything ahead of time except the baking part. I store the chicken in the fridge. When I get home from church, I remove the chicken from the fridge and then preheat the oven.
I've also used boneless, skinless chicken tenders for this recipe. They take about 20 minutes to cook. Plus, they aren't as thick as regular chicken breasts, so it doesn't take long to pound them.
When the entire family comes over, I make a large batch of chicken. I just double the melted butter, sour cream, and parmesan cheese.
Alfredo Sauce To Serve With Fettuccini & Baked Chicken Parmesan
1/2 cup butter
2 cups heavy whipping cream
1 teaspoon garlic powder
1 teaspoon Italian seasoning
1/4 teaspoon salt
1/4 teaspoon pepper
2 cups freshly grated parmesan cheese
In a medium saucepan add butter and heavy whipping cream. Simmer over low heat, stirring occasionally for two minutes. Whisk in the seasonings and simmer for one minute. Add the parmesan cheese and whisk until completely melted. Serve immediately.
Don't forget to pin the image below!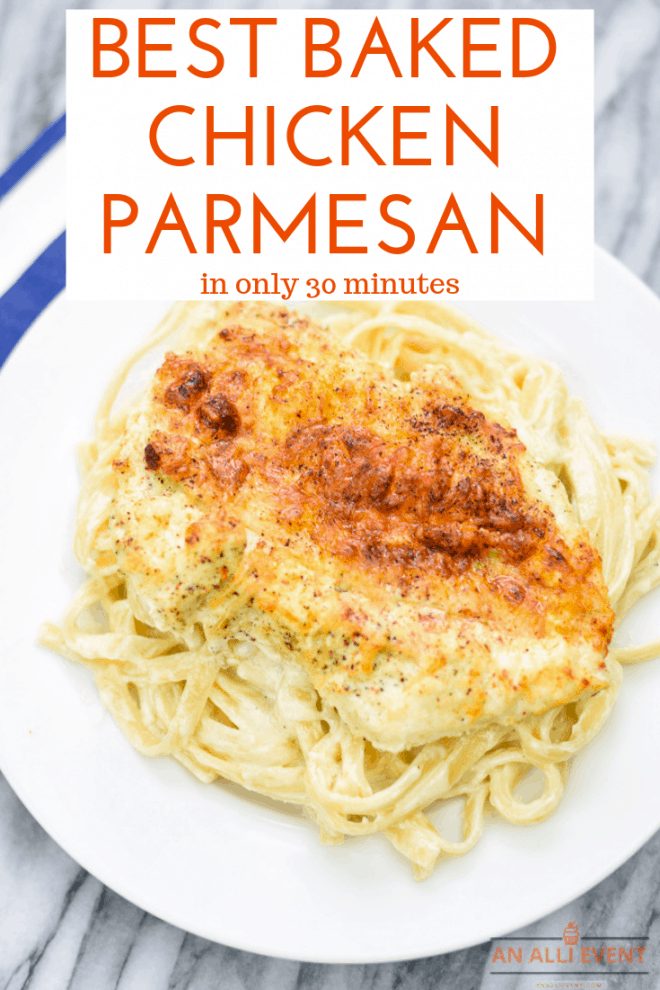 What's your favorite go-to meal when you're in a hurry?
Yield: 4 servings
Baked Chicken Parmesan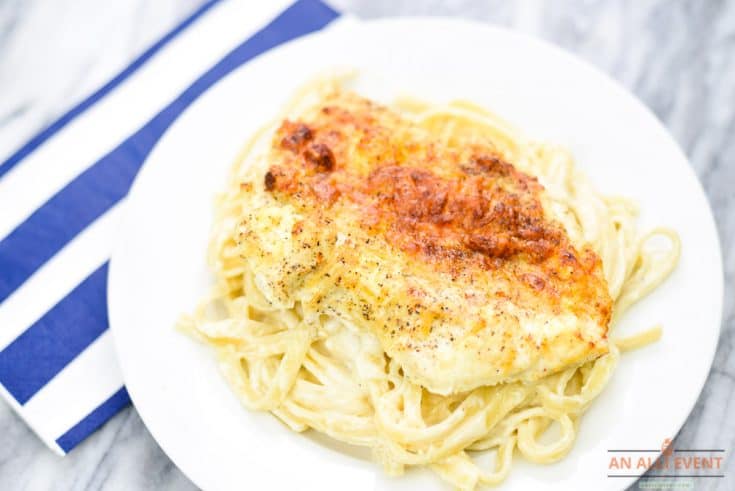 Baked Chicken Parmesan is the perfect 30-minute meal. I serve this tender chicken over fettuccini.
Ingredients
2 large boneless chicken breasts, split
1/2 stick butter, melted
1/2 cup sour cream
1/3 cup grated parmesan cheese mixed with a dash of garlic powder, 1/2 tsp. salt and 1/8 tsp. pepper
Paprika
Instructions
Preheat oven to 375º.
Melt butter and cool slightly. Mix with sour cream.
Coat each breast generously with sour cream mixture.
Roll in parmesan cheese mixture.
Place chicken on a baking sheet sprayed lightly with cooking spray.
Sprinkle with paprika
Bake uncovered in 375º oven for 25-30 minutes.
Enjoy!
Nutrition Information
Yield
4
Serving Size
1
Amount Per Serving
Calories

294
Total Fat

22g
Saturated Fat

12g
Trans Fat

1g
Unsaturated Fat

7g
Cholesterol

105mg
Sodium

584mg
Carbohydrates

3g
Fiber

0g
Sugar

1g
Protein

22g
You May Also Like