My mom's barbecue chicken is the best ever. I remember when I was single and living in Atlanta. I'd visit my family on the weekend and mom would always ask what I wanted for dinner on Friday night. It was always the same, Grilled Barbecue Chicken. And the bread has to be BBQ bread. Doesn't really matter about the other sides as long as I have my two favorites.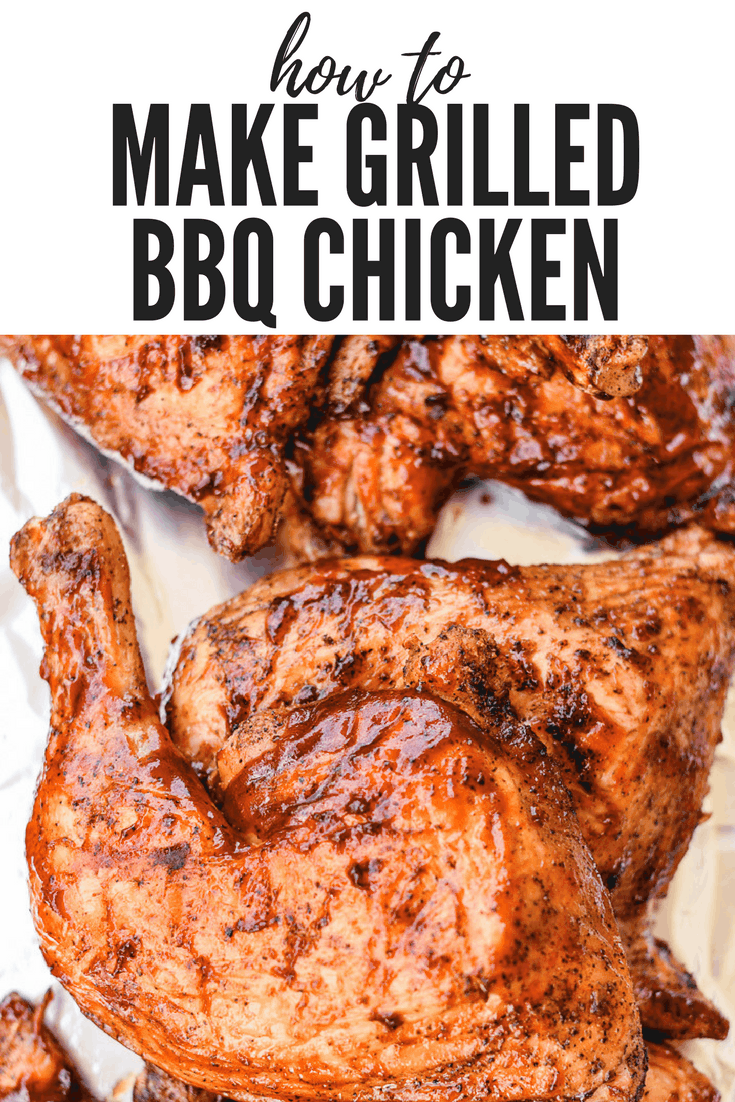 My husband is the grill master at my house and he's also a pro when it comes to grilled barbecue chicken. During the summer, we grill up some fresh corn on the cob, make a salad and try to find my favorite BBQ bread. It's getting harder to find. In case you've never heard of this type bread, here you go. This was always mom's signature bread whenever she made grilled barbecue chicken. And now it's mine.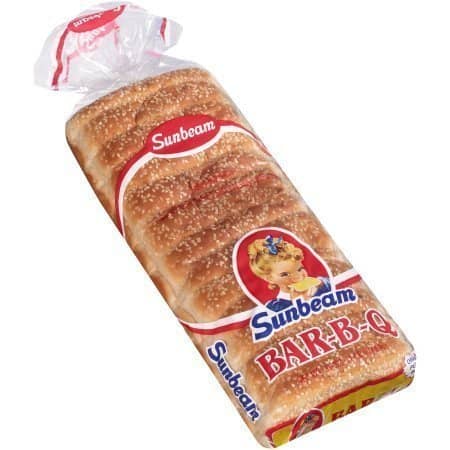 There are as many different ways to grill chicken as there is to spell barbecue. My spelling happens to be the correct way and my husband's grilled barbecue chicken is the best. The secret is to make sure the chicken is nice and tender on the inside and crispy on the outside.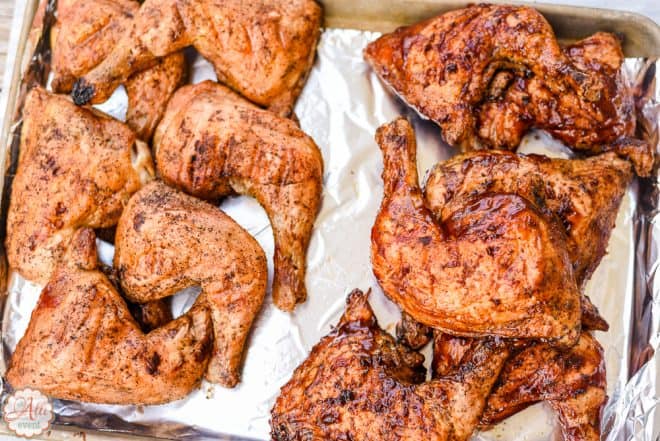 Let's Make Grilled Barbecue Chicken
We all like dark meat in our family so we usually grill leg quarters. You can use any bone-in chicken you like. If you're grilling chicken breasts, they don't need to cook as long. Use an instant read thermometer and when it reads 165º F, it's done.
Preheat the grill on high and spray with a non-stick grill spray. Sear chicken for 2 minutes on each side. Turn the grill to low and cook chicken over direct heat for 30 minutes per side.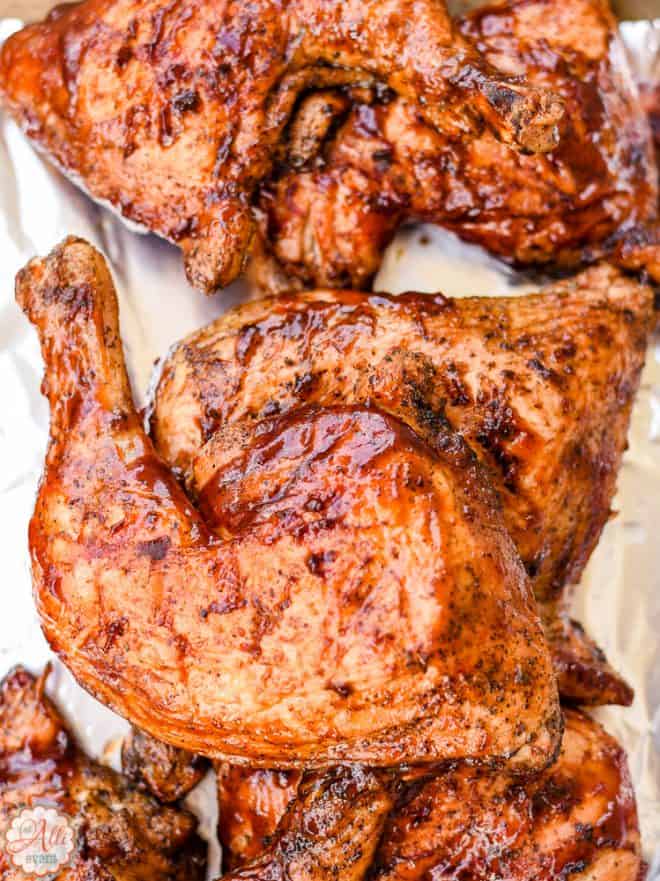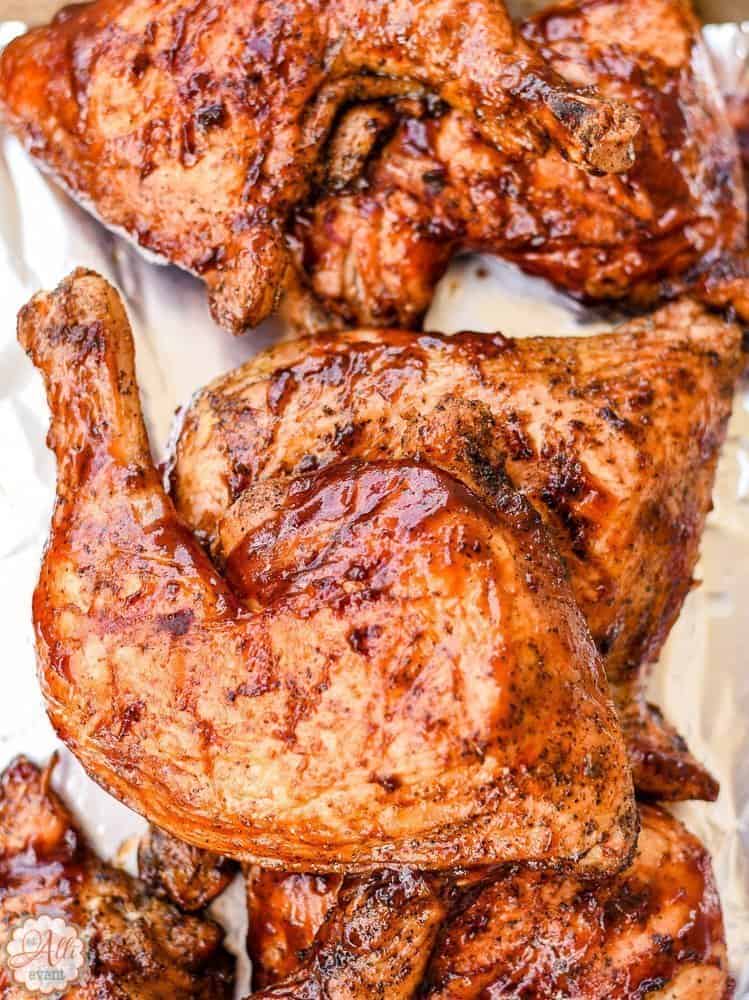 Ten minutes before the chicken is done, brush one side with barbecue sauce. Cook for five minutes and turn the chicken to baste the other side and cook for another five minutes. You'll have tender, juicy chicken with a crisp skin on the outside. It's finger licking good!
Grilled Barbecue Chicken
Ingredients
Chicken Quarters (or chicken of your choice)
Salt and pepper to taste
KC Masterpiece Hickory Brown Sugar Barbecue Sauce
Instructions
Heat grill to high. Spray with a non-stick grill spray.
Sear chicken on both sides for two minutes.
Turn grill to low and using direct heat, cook for 30 minutes on each side.
Baste both sides with barbecue sauce during the last 10 minutes and cook for 5 minutes per side.
What's your favorite way to make chicken?
You May Also Like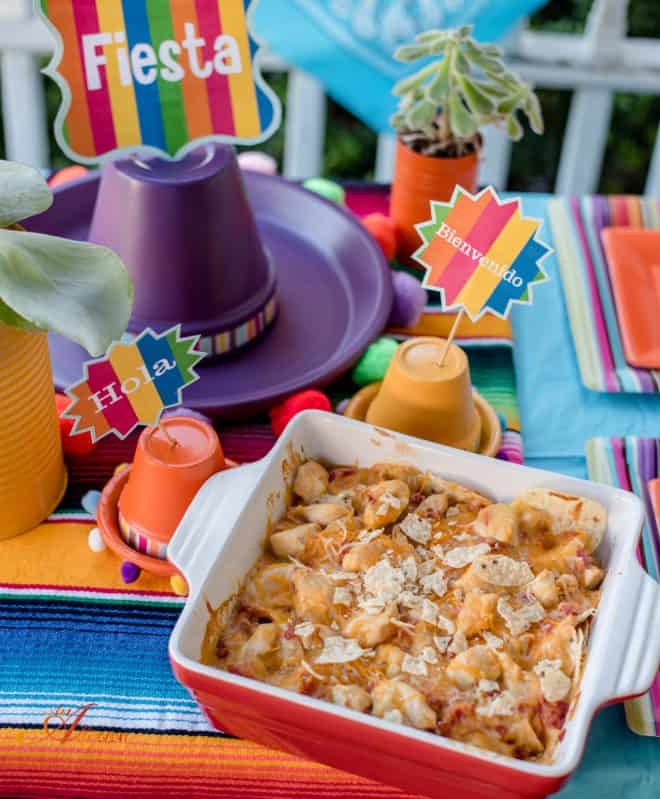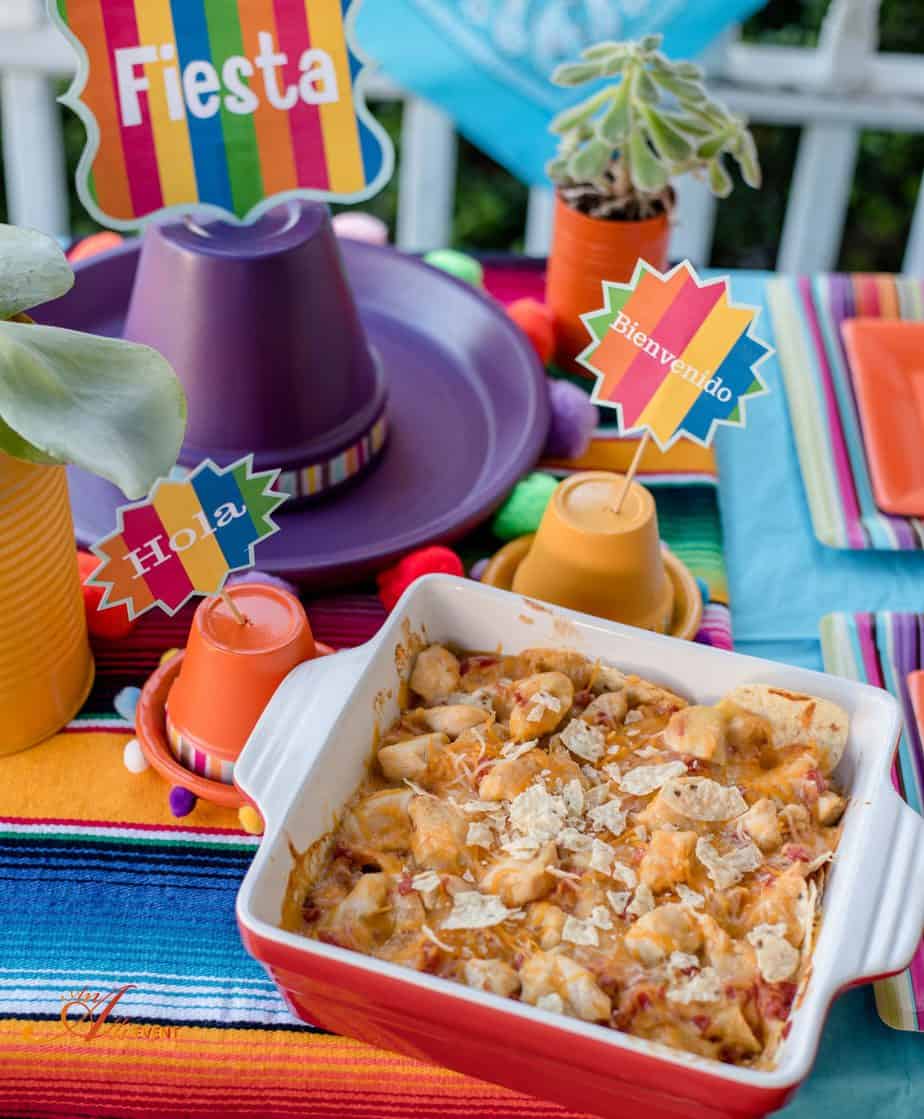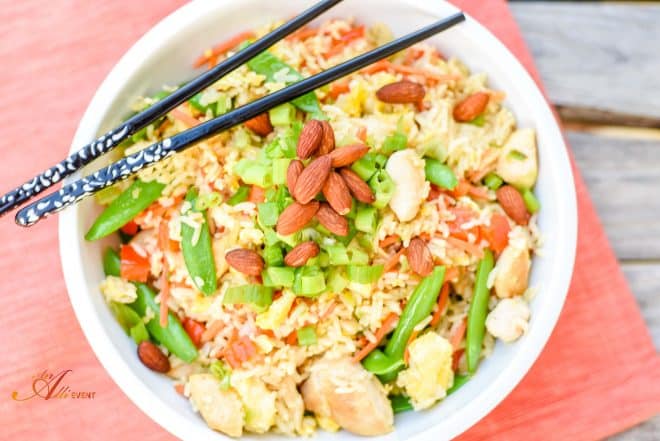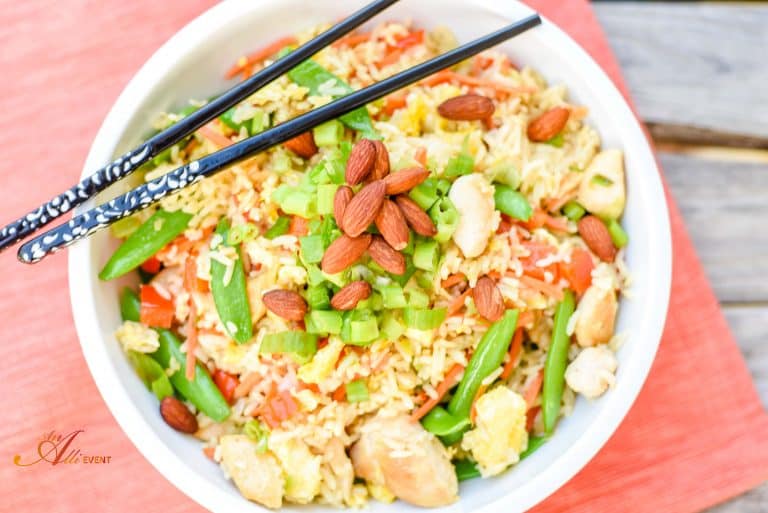 Print Friendly