Labor Day is almost here and we're planning our last trip to the beach. Here in South Carolina, summer is still going strong. Hey, we grill steaks on Christmas Day! Don't judge! These 7 Best Grilling Recipes are family favorites and are fail proof. Just follow the simple directions and you're good to go!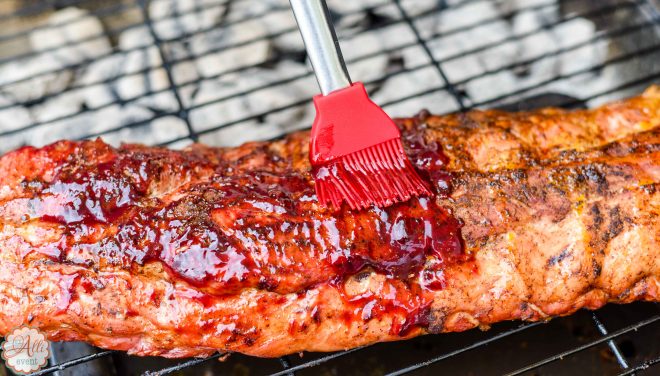 Grilled ribs are hugely popular with my family and my Labor Day bash will definitely include a few racks of ribs.
Top 7 Best Grilling Recipes
Blackberry Glazed Grilled Ribs
If I was forced to pick a favorite, it has to be Blackberry Glazed Grilled Ribs! I make them with fresh blackberries. If you can't find fresh, feel free to use frozen. It's all good!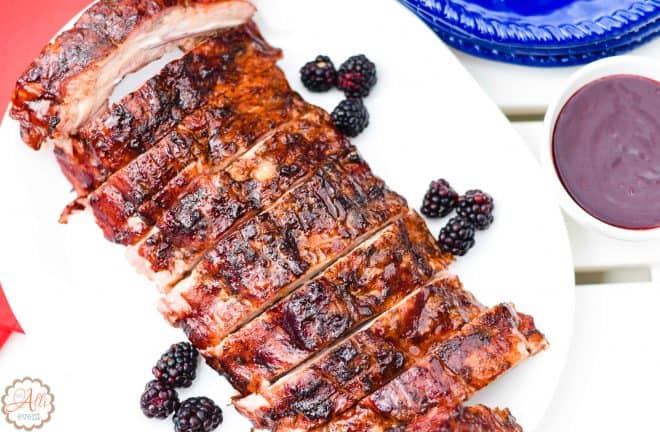 Grilled Marinated Pork Chops
Ribs are cooked low and slow, but pork chops don't take long at all to cook. So, if you're short on time, this is the way to go. These pork chops are tender and delicious.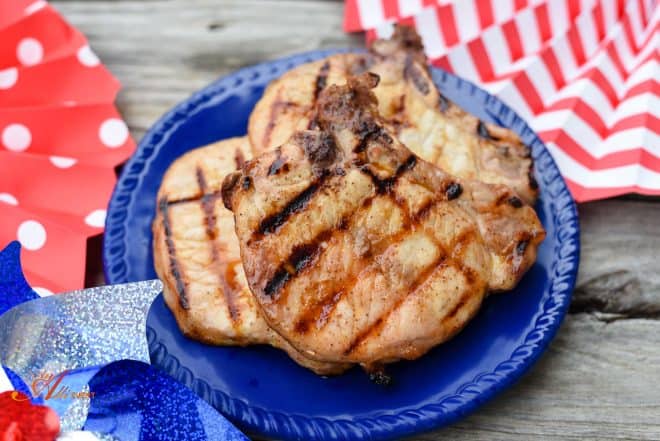 Grilled Rosemary Veal Chops
These Grilled Rosemary Veal Chops are full of flavor and are oh, so tasty!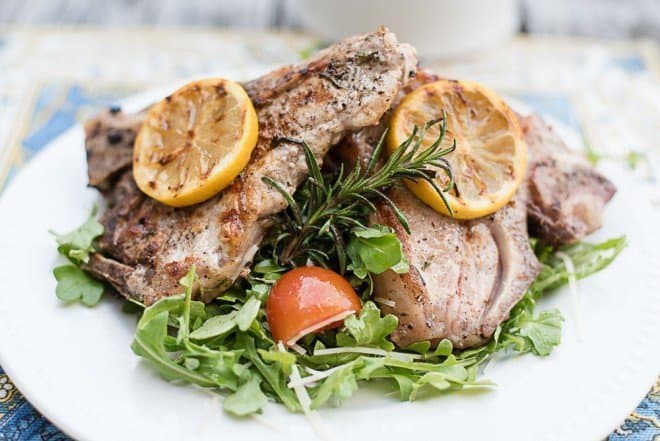 Grilled Pizza
Grilled Pizza for Labor Day? Why not? I bet the kids and the kid in you will go crazy when they find grilled pizza on the menu. That's why this dish made it on my Best Grilling Recipes!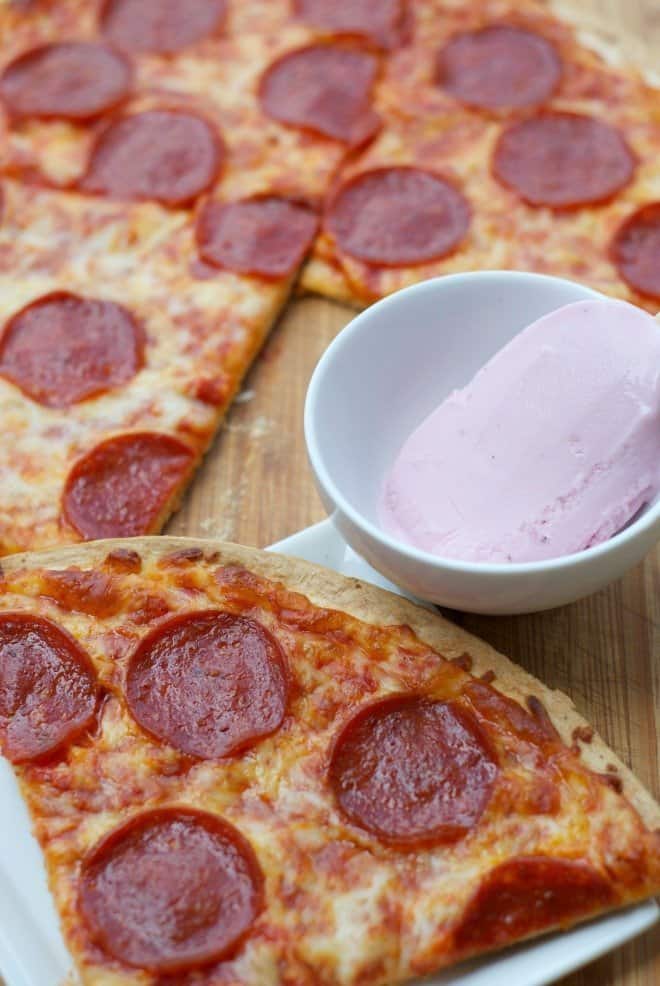 Grilled Ribs and Secret Dry Rub Recipe
I spill the beans on my husband's secret dry rub in this recipe. Well, it's not a secret any longer. We probably use this recipe more than any other when it comes to grilling ribs. It's an old family favorite.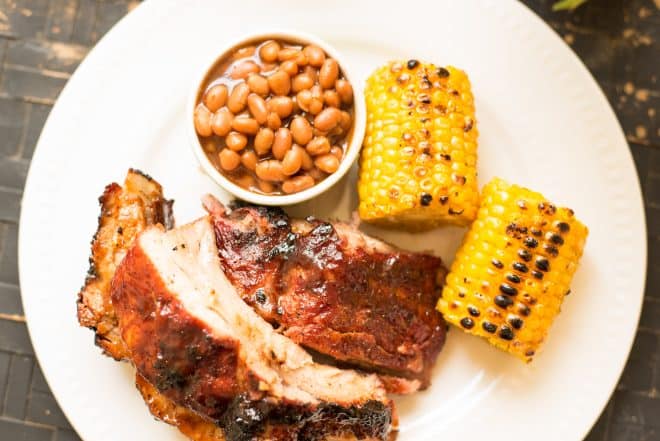 Chipotle Grilled Ribs
If you like a little spice in your life, this is the way to go. My Chipotle Grilled Ribs are slightly spicy and really tender and juicy. Serve them with grilled corn and a huge tossed salad and you're good to go.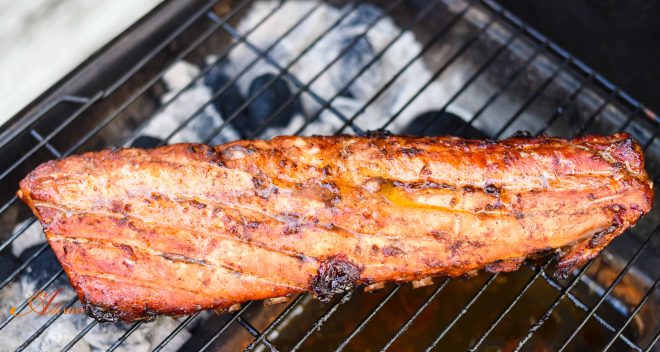 Ginger Lime Grilled Ribs
Citrus is the name of the game when it comes to my Ginger Lime Grilled Ribs. Fresh ginger really amps up the flavor and makes these ribs extra special.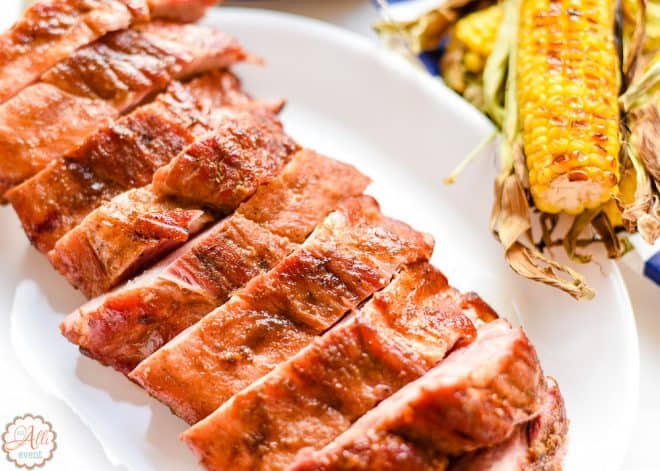 There you have it –  my top 7 grilling recipes – just in time for Labor Day!
What's on your grill for Labor Day?