Grab my ideas for the Best Mother's Day Ever Luncheon Ideas!
Mother's Day will be here soon and childhood memories are flooding my mind, so I decided to host a Best Mother's Day Ever Luncheon. You know how much I love a good party!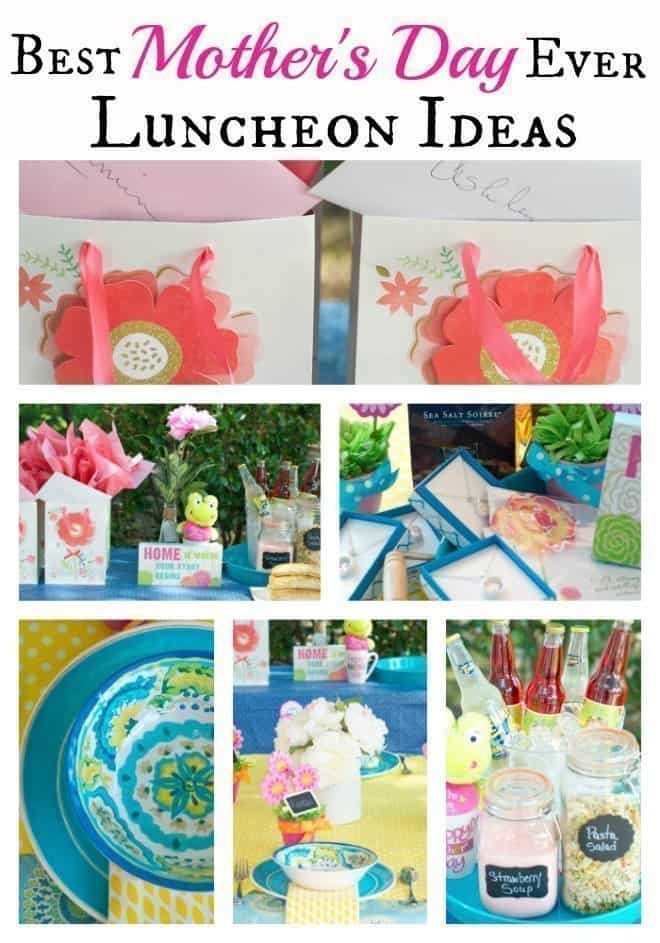 My Mom (update: since I wrote this, mom graduated to heaven. I almost cry when I read this.)
If I had to describe my mom with just one word, it would be selfless. She's the most giving person I know. She never thinks about herself and is always more concerned about the needs of others.
She's that mom who would give the last piece of the pie away even if she's hungry and hasn't had a slice.
I'm so thankful that my mom is still going strong at 83 and does all the cooking when we have huge family get-togethers.
In springtime, you can find her mowing the grass, working in her flower or vegetable garden, or fishing. She's the best cook in the world. She's not one to share her kitchen, but she does let us handle the clean-up!
My Mom is a Twin!
When my mom's twin sister had a stroke years ago, she moved in with my mom and dad for a while before transitioning to her own home.
Mom visited often and would regularly wash and style her hair. My mom never talked about her acts of service, but I saw how much she loved her sister.
I was saddened when my aunt passed away a few years ago. She was like a second mom to me, but I can't begin to imagine what it must feel like to lose a twin.
Because we live in different states, I won't see my mom until a few weeks after Mother's Day. So, I decided to follow in her footsteps and give back by honoring a few local moms with a luncheon.
Besides being terrific moms, these young women are all active in the community and volunteer their time selflessly, so I thought it fitting to celebrate them.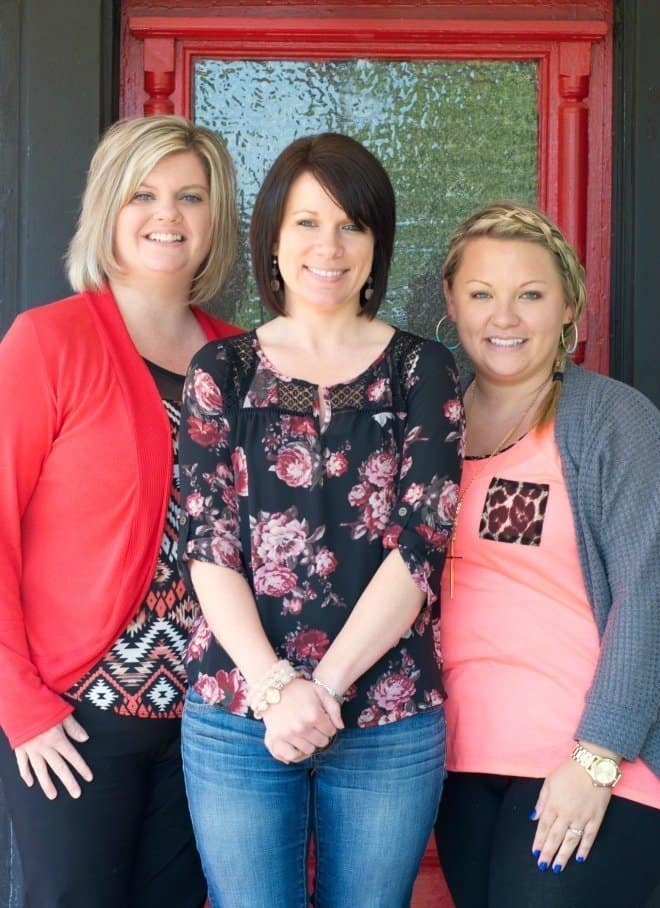 How I Planned the Luncheon
I'm often asked how I find inspiration for my party themes. I'm inspired by so many different elements.
It could be the print on a fabulous napkin or tablecloth, a particular flower, season, etc. Often times inspiration hits me over the head while I'm shopping and I change gears right then and there.
That's what happened when I was shopping for my Mother's Day luncheon. I was in Walmart and had walked past the traditional card aisle while making my way to the Home department.
That's when I spied an entire American Greetings Best Mother's Day Ever display. There were cards, gift bags with coordinating tissue attached, candles, candy, jewelry and all sorts of awesome gifts all together in one place. (I'll have one of each, please!) It's truly a one-stop-shop!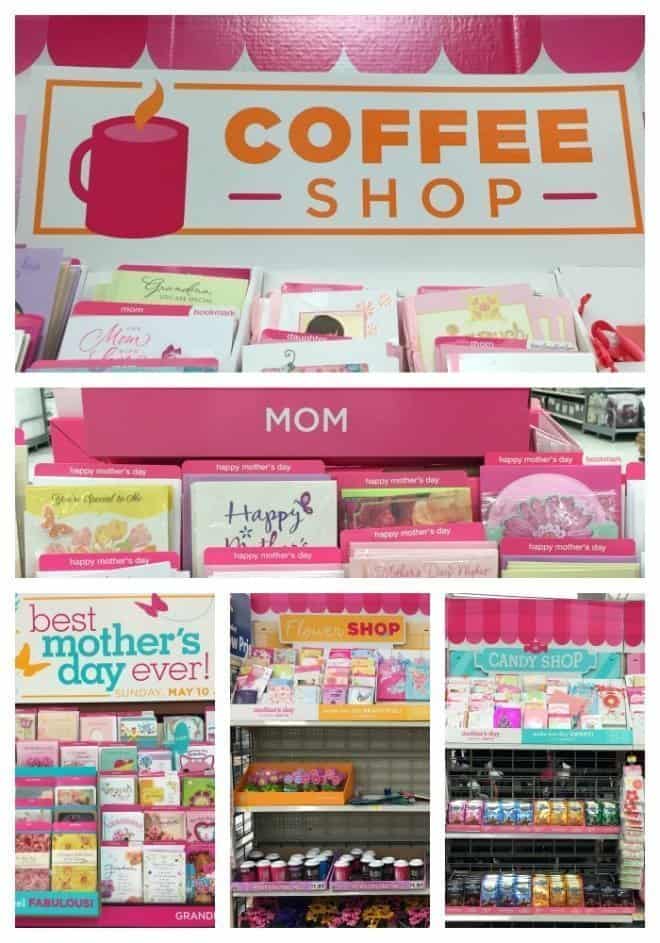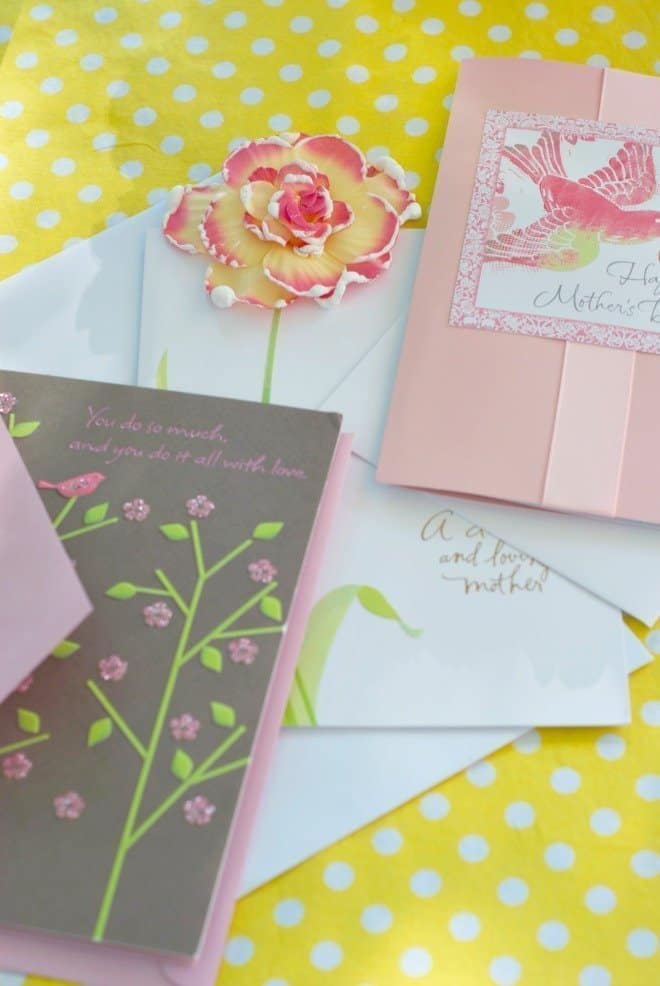 The Tablescape
Since it is spring, I wanted to bring it all outside, so I decided to host the luncheon on my daughter's front patio.
The birds were singing, the flowers blooming and the weather was beautiful. What more could you ask for?
I found everything I needed for my tablescape at Walmart, too.
If you can't find the color tablecloth you need, make it yourself with fabric!
I bought 2 yards of fabric in the craft department for the table runner and used a fusible bond to hem the edges – no sewing required.
Don't tell anyone, but the dishes are melamine. I fell in love with the color and they won't break if accidentally dropped – perfect for an outside event.
Here's a behind-the-scenes look as I layered the table covers. Don't be afraid to mix patterns – make sure you repeat the color (yellow in this instance), not the pattern.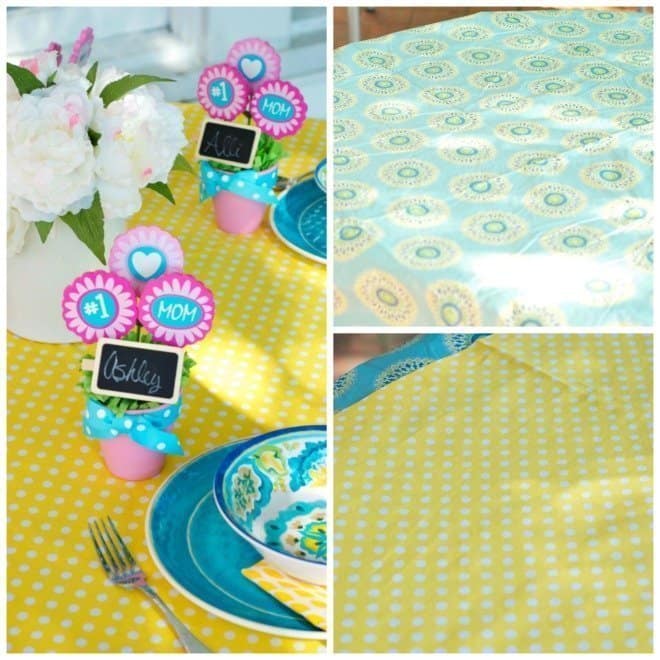 Since it's already kinda buggy here in the south, I used glass jars for the salad to keep those pesky things away!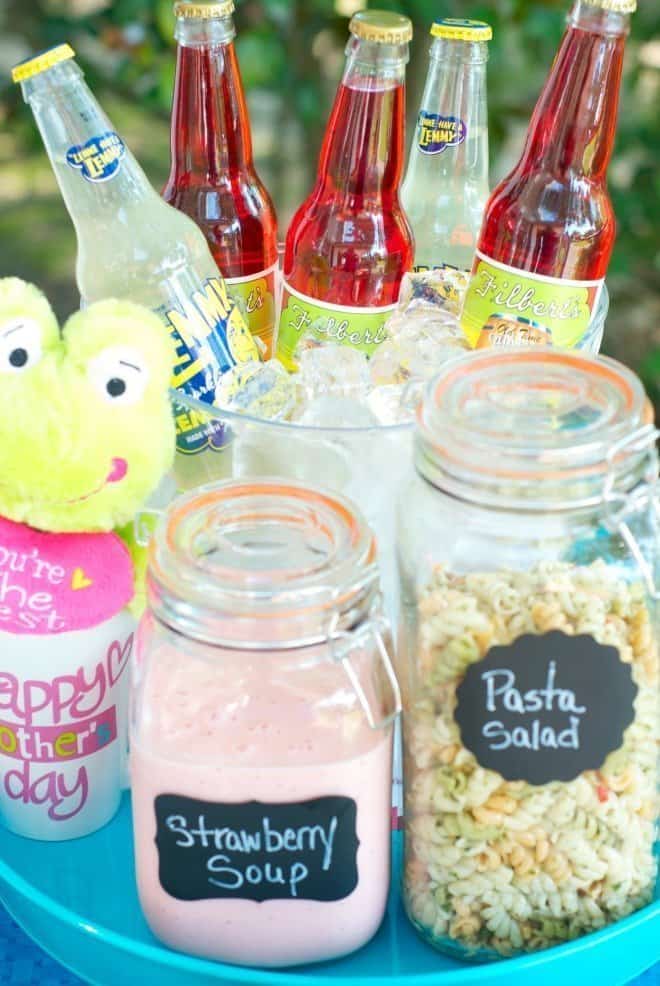 The Menu
Pasta Salad
Herb & Garlic Breadsticks
Cream Puffs with Mocha Whipped Cream
Old Fashioned Lemonade, Strawberry & Watermelon Beverages
Cream Puffs with Mocha Whipped Cream
You may think cream puffs are really hard to make, but it's a quick and easy dessert that looks like you've spent all day making. Here's my recipe below:
Cream Puffs with Mocha Whipped Cream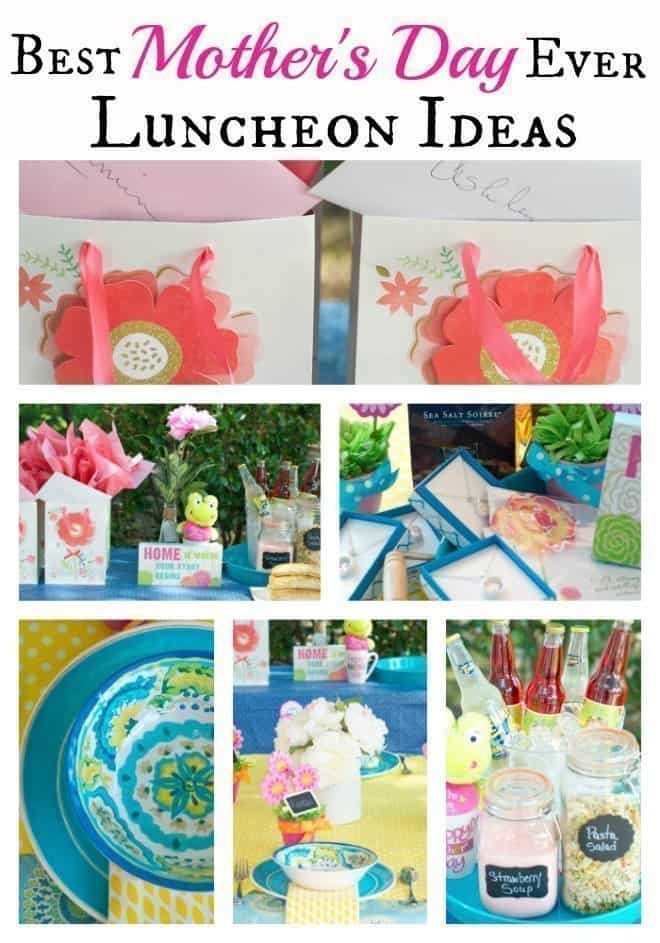 Ingredients
3/4 cups all-purpose flour
1-1/2 teaspoons sugar
3 large eggs, beaten
Hot Fudge Topping
Mocha Whipped Cream (2 cups prepared whipped cream with 2 Tablespoons Suisse Mocha stirred in)
Instructions
Preheat oven to 400º
In a medium bowl, stir together flour and sugar.
In a medium saucepan, bring 3/4 cup water and butter to a boil on medium-high heat.
Immediately remove from heat and stir in flour mixture all at once.
Beat with a wooden spoon until mixture is smooth and leaves the side of the pan.
Gradually add eggs, beating until smooth and glossy.
Drop dough by rounded teaspoonfuls onto a parchment lined baking sheet.
Bake for 20 minutes or until puffy and golden brown.
Remove from oven and place baking pan on a cooling rack. Pierce one side of each cream puff to allow steam to escape.
Cool completely. Slice horizontally and fill bottom halves with mocha whipped cream. Top with remaining halves.
Cover and chill until ready to serve. Top with hot fudge topping immediately before serving.
Helpful Hints: Keep the entree light so you can splurge on dessert!
Easy Way To Chill Beverages Quickly
When you need to chill bottled beverages quickly, pour cold water over the ice to make a slush. The drinks will get cold faster than just plunging them into ice.
After we finished eating, I presented the moms with cards and gifts from the American Greetings display at Walmart. Everyone had a great time talking, eating and opening presents.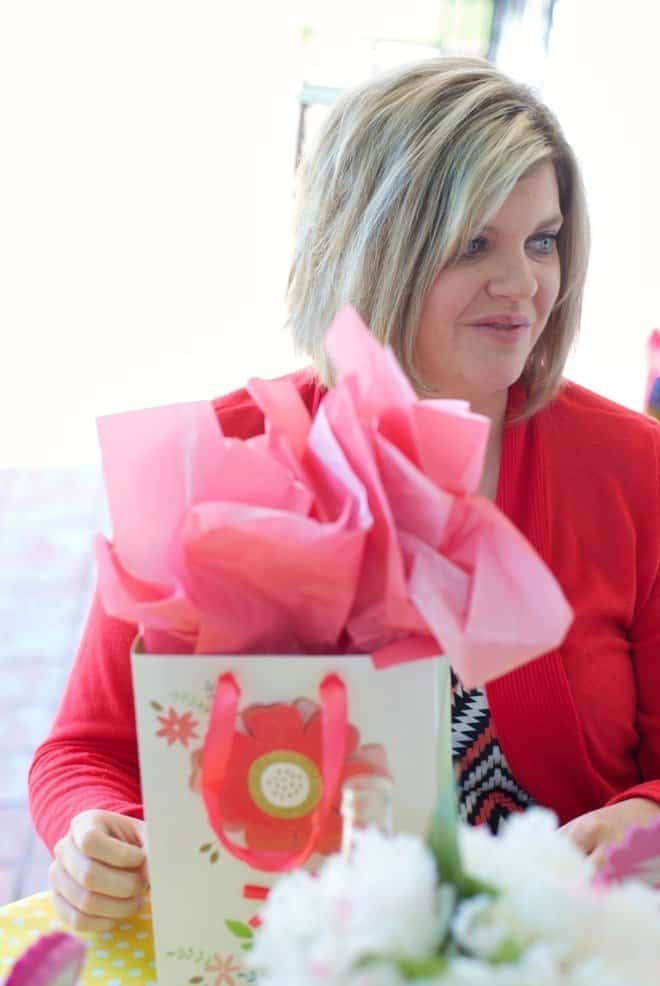 My mom was such a great mom and now my daughter is following in her footsteps.
How are you celebrating Mother's Day?
You May Also Like
10 Favorite Desserts for Mother's Day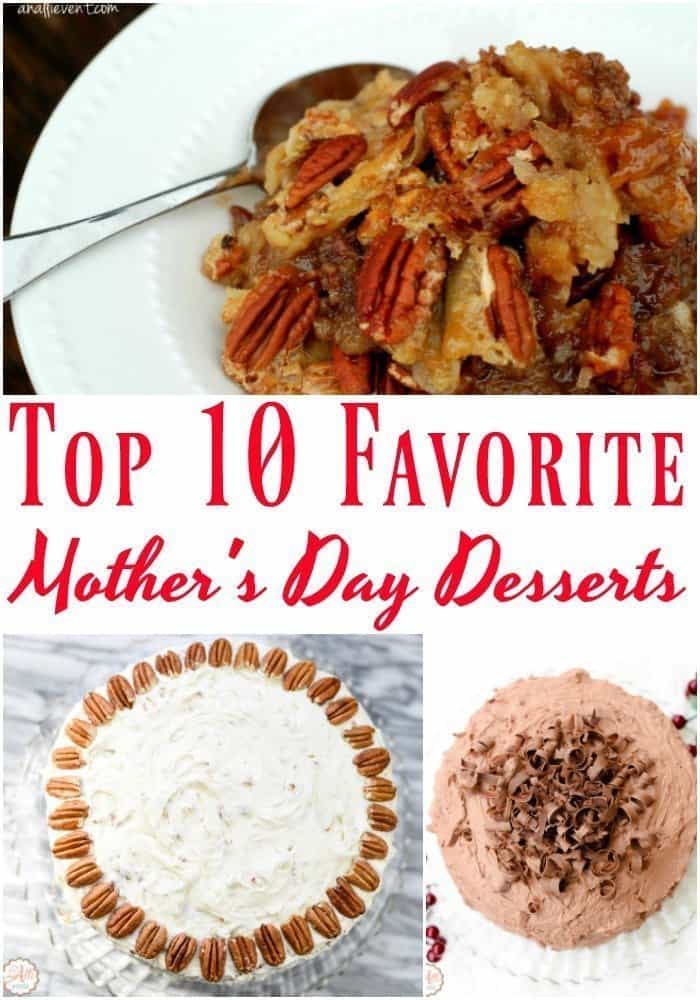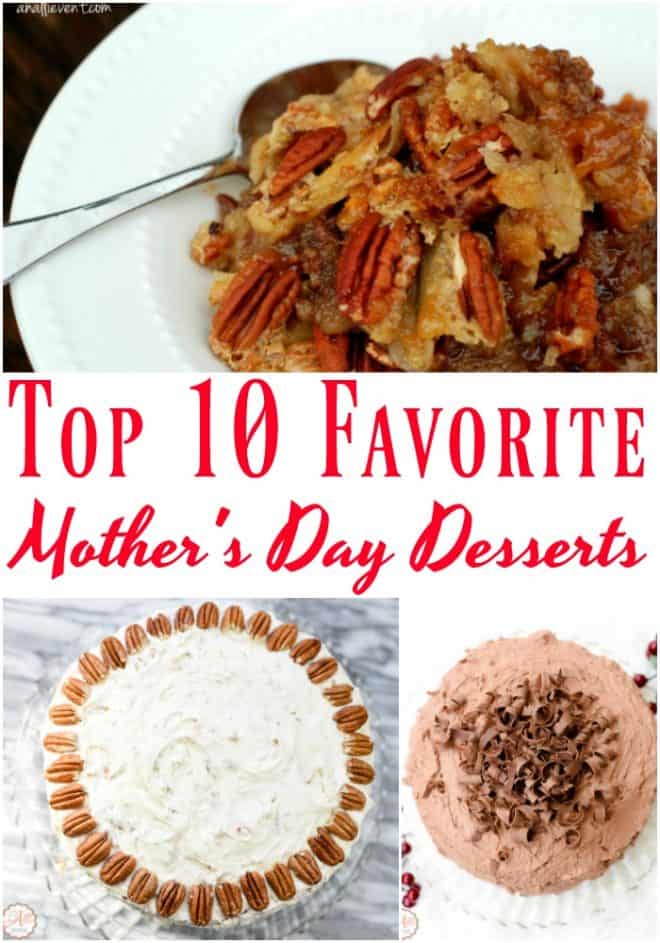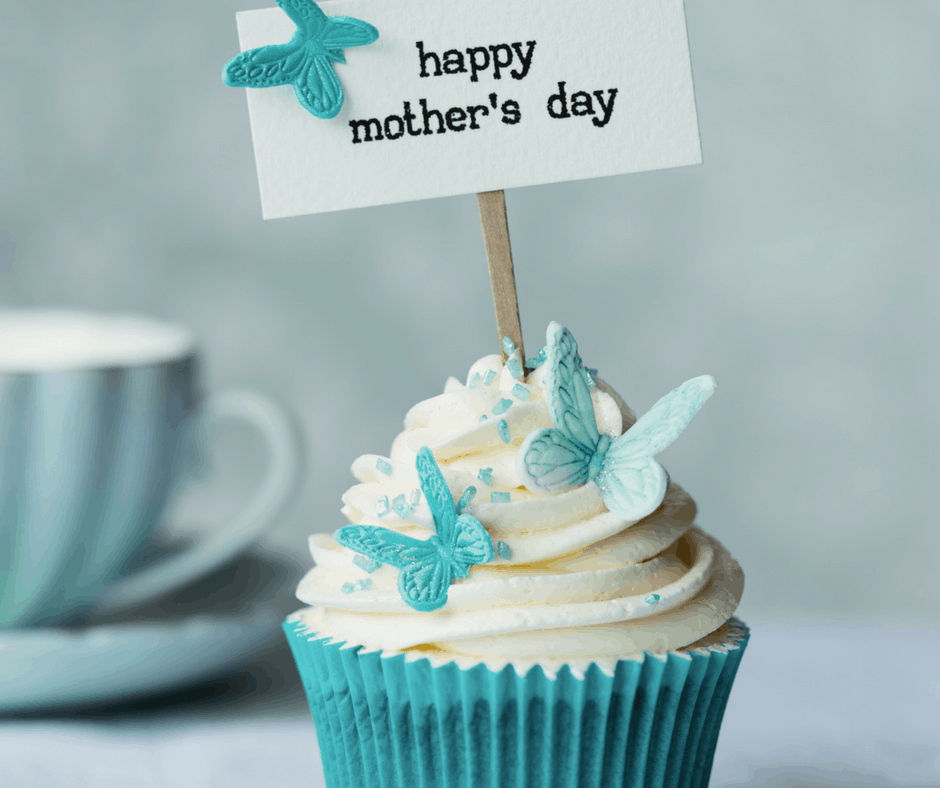 7 Ways to Survive Mother's Day Without Mom