This post, Cherry Margarita Mocktail, has been compensated by Collective Bias, Inc. and its advertiser, Dr. Pepper/Seven Up, Inc. All opinions are my own. #BrighTENtheSeason
Red is my favorite color and Christmas is my favorite holiday. Holiday parties are the perfect time to wear and decorate with my favorite color.
Speaking of parties, my Cherry Margarita Mocktail is my signature holiday party drink. It pairs perfectly with my favorite party foods – chips and salsa. And it's red! Make sure you check out all of my refreshing alcohol-free mocktails.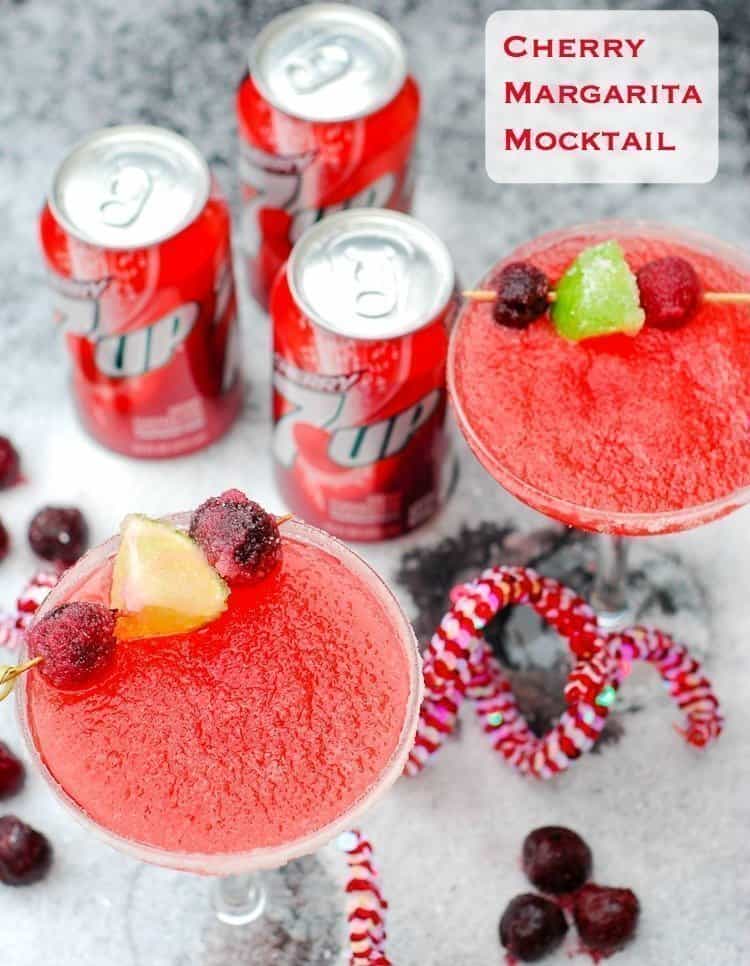 Holiday Get-Togethers
My December calendar is filled with holiday get-togethers, parties, and family dinners. And I'm looking forward to every one of them. Festive outfits are put together (in my mind), menus are planned and magical tablescapes are created. I thrive on the hustle and bustle of the season.
But you know what I like the best? The after-party! After everyone has said their goodbyes and the door closes as the last guest departs, I kick off my shoes, pour a Cherry Margarita Mocktail, and rehash the entire party to my husband as we curl up on the sofa.
And he gives me his undivided attention and acts like my recap is the most important thing in the world. Enjoying the holiday after-party with my husband is one of my favorite things.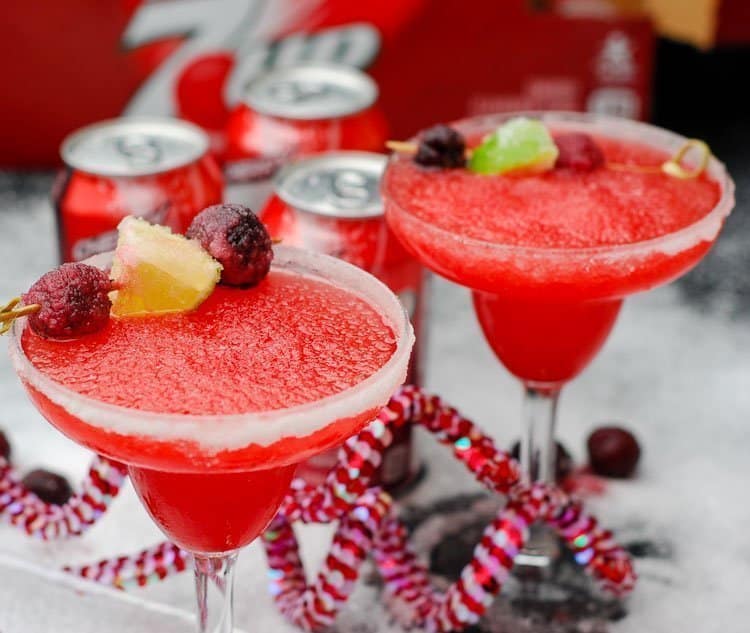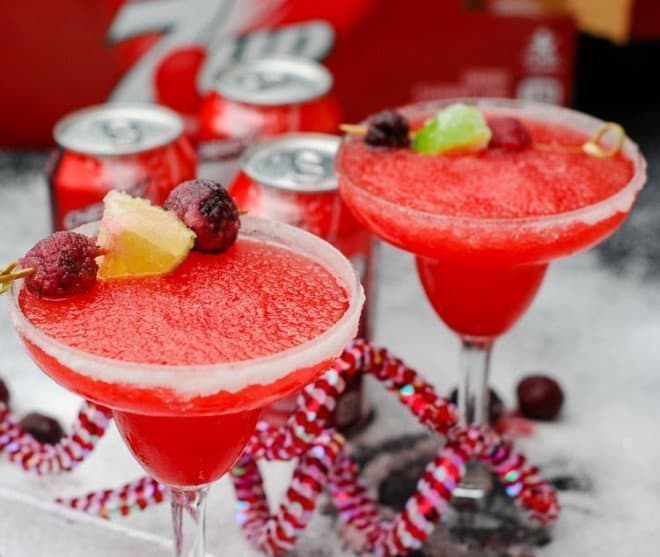 These drinks are so easy to make. Cherry 7UP® is the key ingredient in my Cherry Margaritas. Let's make a Cherry Margarita Mocktail. Actually, let's make a pitcher full!
Cherry Margarita Mocktail
In a blender, combine frozen limeade, Cherry 7UP®, cherry juice concentrate, and ice cubes. Blend for 1-2 minutes or until smooth.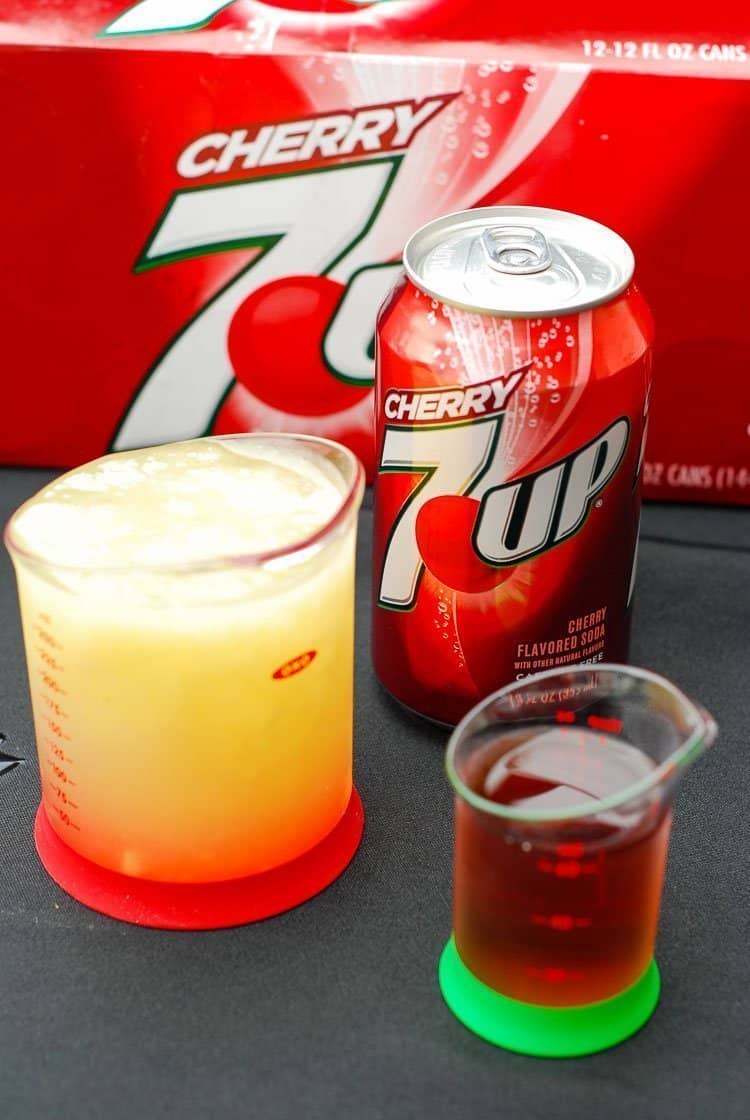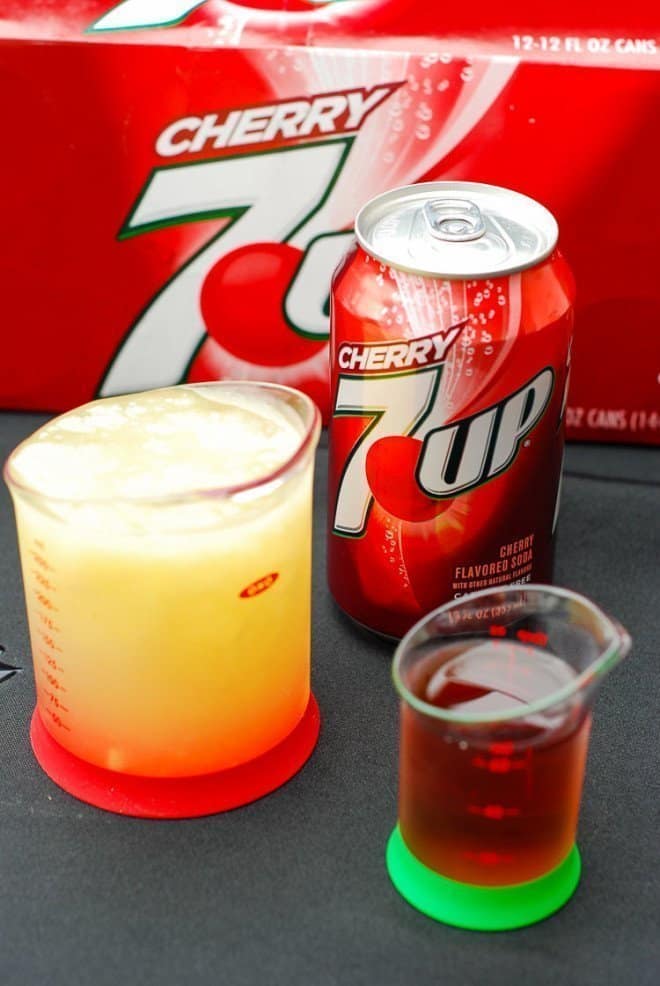 While the margaritas are blending, grab some sugar and place in a plate. Cut some limes into wedges and rim the margarita glasses with lime juice.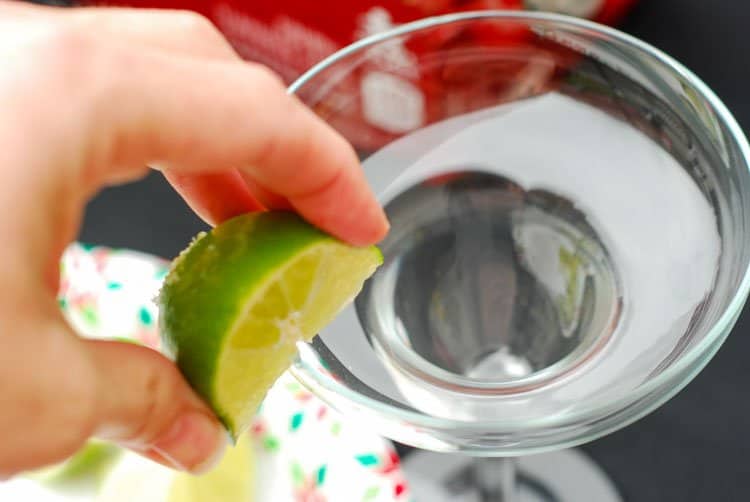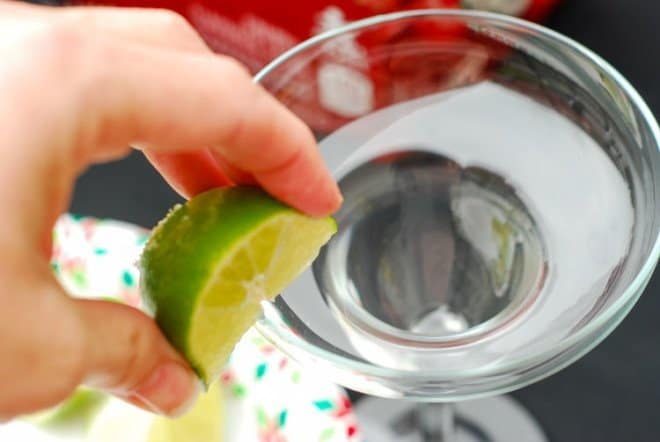 Dip the glasses into sugar and twist a little to make sure the rims are coated with sugar.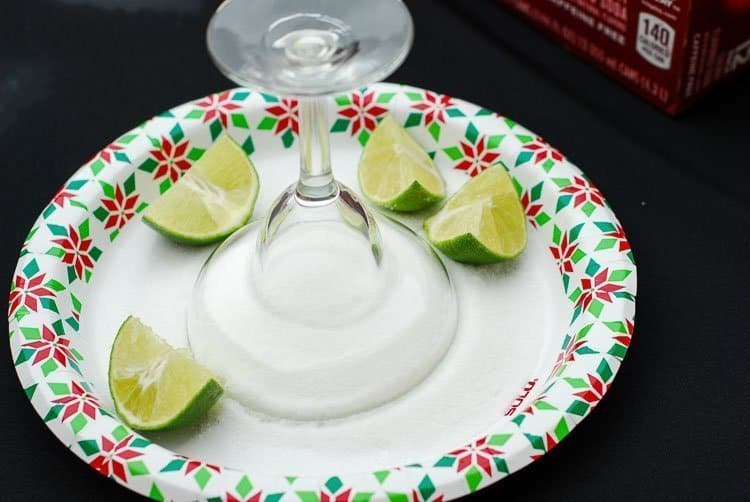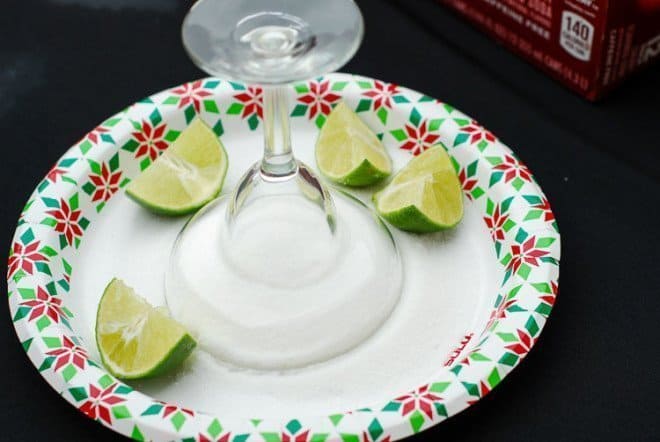 Carefully lift the glass. Ta-da!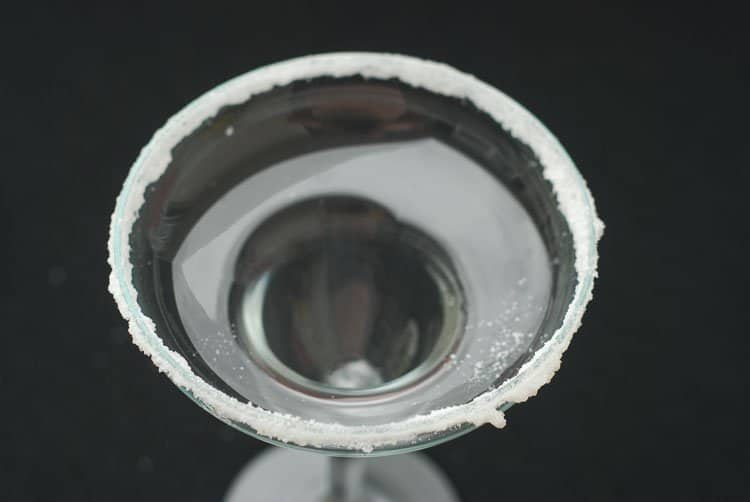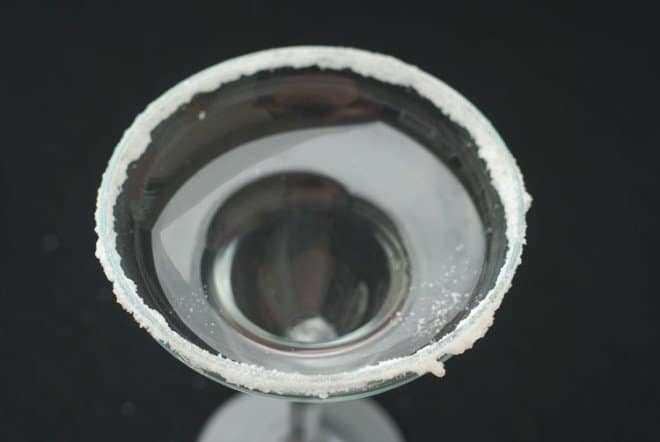 Cherry Margarita Mocktail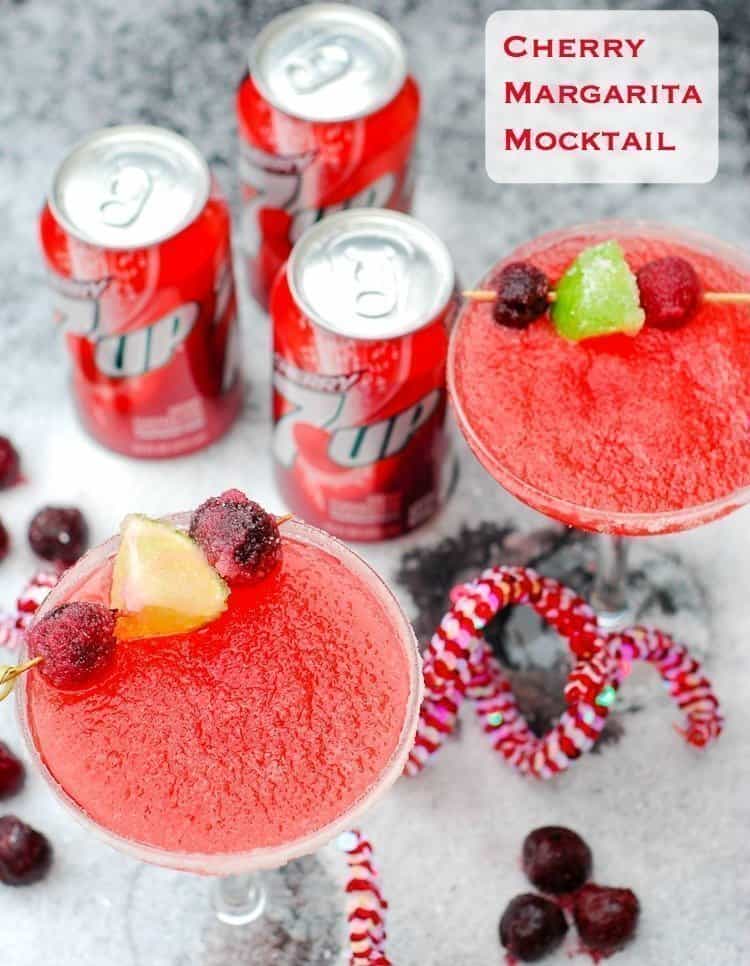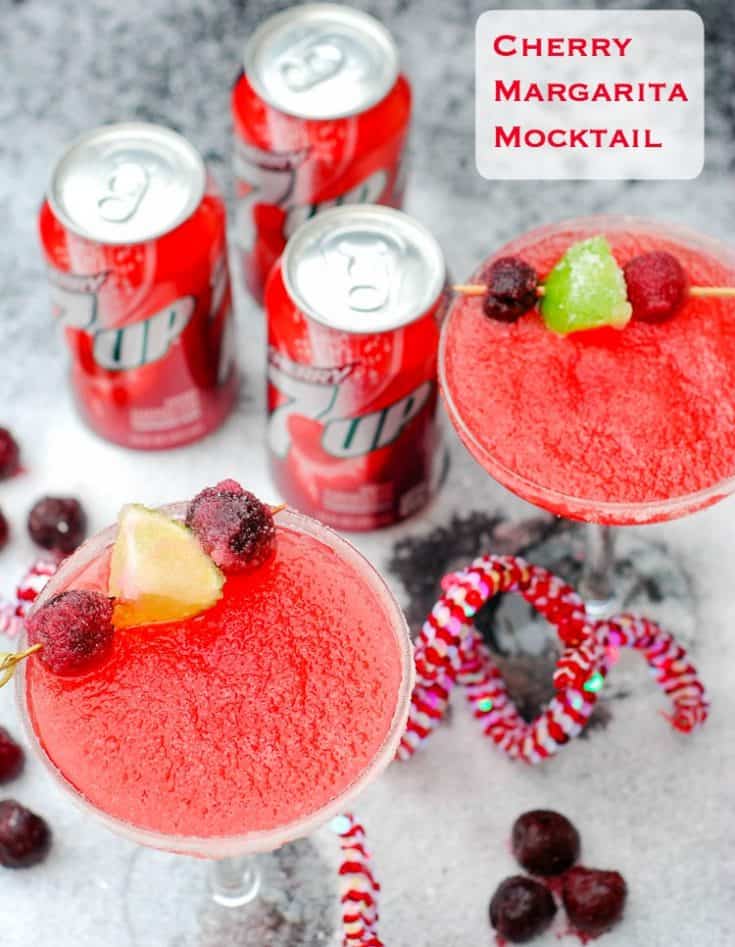 Ingredients
1 12-oz. can frozen limeade
12 oz. Cherry 7UP®
4 Tablespoons Cherry Juice Concentrate
4-5 cups ice cubes
Cherries & Lime wedges for garnish
Sugar for rimming the glasses
Instructions
In a blender, add frozen limeade, Cherry 7UP®, cherry juice concentrate and ice. Blend for 1-2 minutes or until smooth.
Before serving, rim the glasses with a lime wedge and dip in sugar.
Garnish with lime wedges and cherries.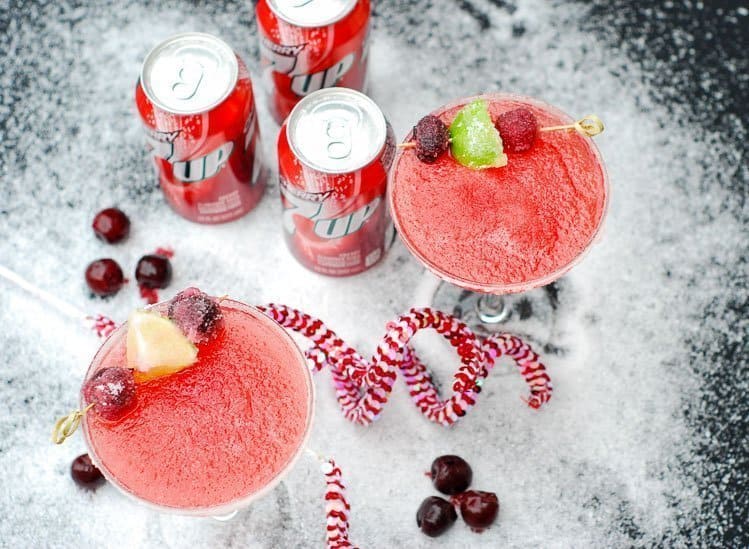 I do hope you try my Cherry Margarita Mocktail at your next holiday party, or at your after-party with your favorite someone. It's tart, sweet and the perfect shade of red!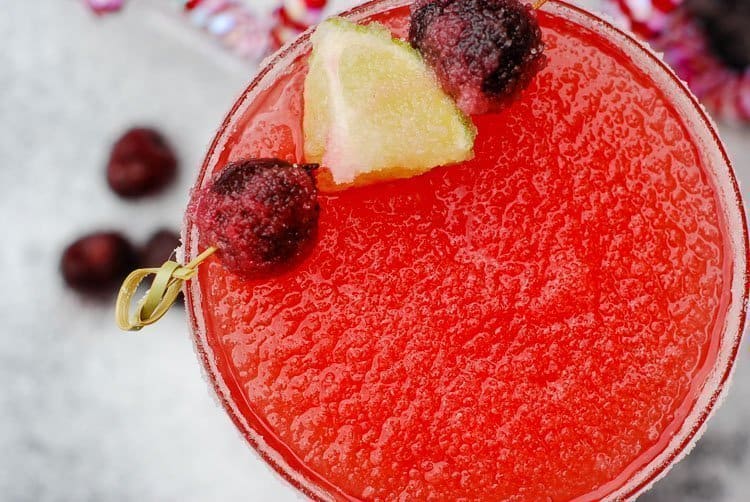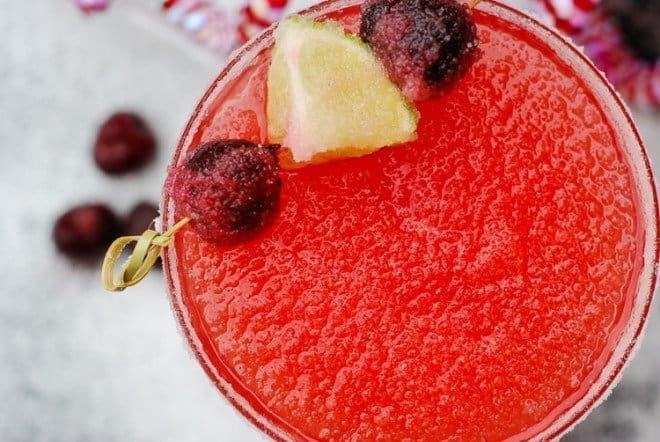 Check out my original frozen margarita mocktail!