Rudolf the Red-Nosed Chocolate Bark had a very shiny nose . . .
A couple of weeks ago, as our Sunday lunch was coming to an end, one of the grandkids asked, "What's for dessert?" I let them know that they were helping me make dessert as soon as the kitchen was cleaned.  I didn't realize what a great incentive that statement would be to get the dishes done in a hurry.  Actually, the men did the dishes!  I admit that I almost fainted.
While the kitchen was being cleaned, I explained to the grandkids that we were making Rudolf the Red-Nosed Chocolate Bark.  The little ones cocked their heads and looked at me as if I had lost my mind. They didn't get the chocolate bark part.  The next to the oldest perked right up because he's the little chef-in-the-making.  He's cooked entire meals all by himself!  I do believe the oldest,  11-years-old-going-on-30 rolled his eyes on the way to the great room to watch football.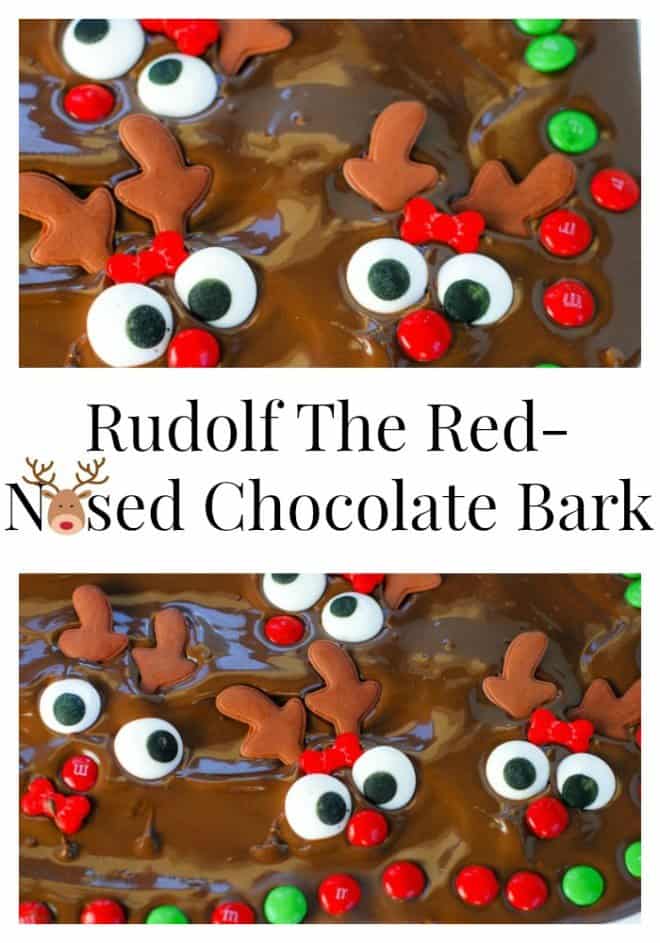 A few days ago when I was in Walmart shopping for I don't remember what, I had a random thought to make little reindeer faces in chocolate bark.  I grabbed some chocolate bark (they were out of Candiquik), pretzels (for antlers) and red M&M's for Rudolf's nose.  As I was looking for eyes, I found the cutest little candy kit by Wilton.  It had the antlers, eyes, and bowties/hairbows packaged up together.  So I grabbed a box.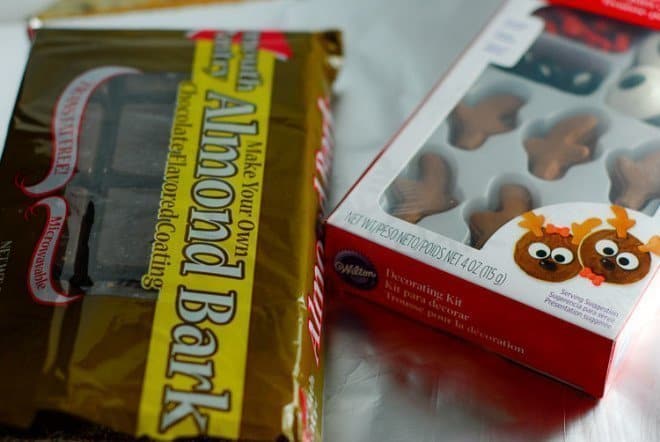 I was out of wax paper and parchment paper, so I tore off a sheet of aluminum foil since it works just as good.  I placed it on a wooden cutting board and melted the chocolate bark in the microwave.  I let it cool just a tad so it wouldn't burn the kids.  (You don't want to cool it too much because it will begin to harden)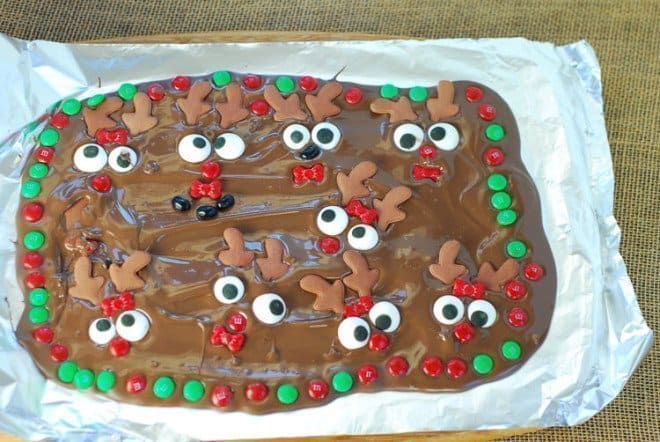 Then I let them make little Rudolf's all over the chocolate bark.  Of course, they (and I) sneaked a few M&M's as they worked.  The hardest part was letting their masterpiece harden enough so that they could eat it.

Rudolf the Red-Nosed Chocolate Bark
Ingredients
1 package chocolate bark such as Candiquik
1 package Wilton Reindeer Candies (OR pretzels and Candy Eyes)
1 package red and green M&M's. (eat the green, use the red for the nose)
Instructions
Melt chocolate bark in the microwave according to package directions.
Let cool for a minute or two and pour onto a sheet of aluminum foil, parchment paper or wax paper.
Add the M&M's and other candies to make Rudolf faces.
Let harden before breaking into individual faces and eating.
This was a simple and fun project and the kids loved eating their masterpiece.  The adults were not that crazy about the taste of the Wilton candy reindeer parts.  Remember those candy cigarettes?  That's how they tasted to me.  But the kids loved them.  I kept a little of the candy bark to myself and folded in pretzels and M&M's.  Yes, the adults were happy!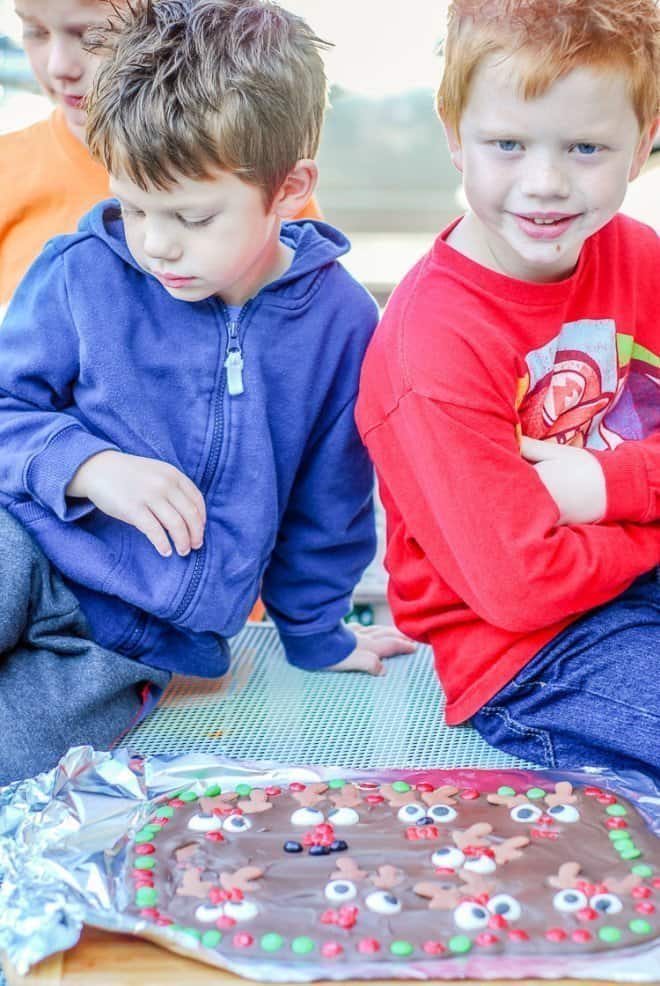 It's so much fun to make holiday memories with the kids!  We've made gingerbread houses and other fun projects, too. Do you have a special holiday project that you do with your kids?
Psst:  If you missed my Reindeer Treat Bags, you can find them here!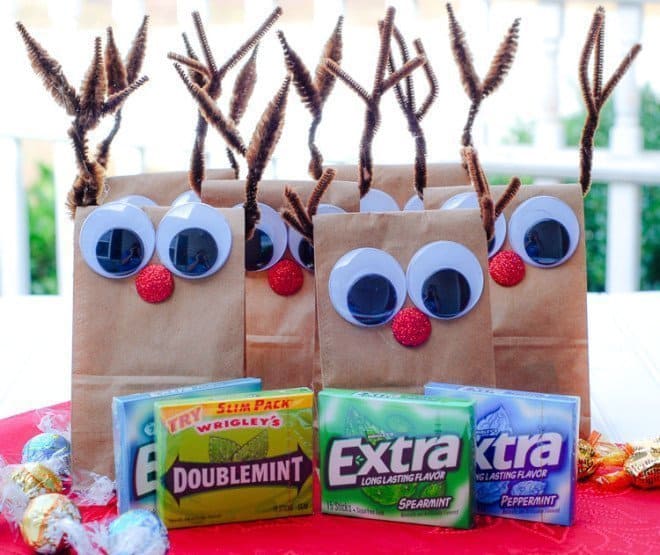 Print Friendly