When do you decorate for Christmas? Do you decorate early or wait until after Thanksgiving? Are you still looking for some beautiful Christmas porch ideas for inspiration?
By this time last year, I was completely done by now! I kid you not!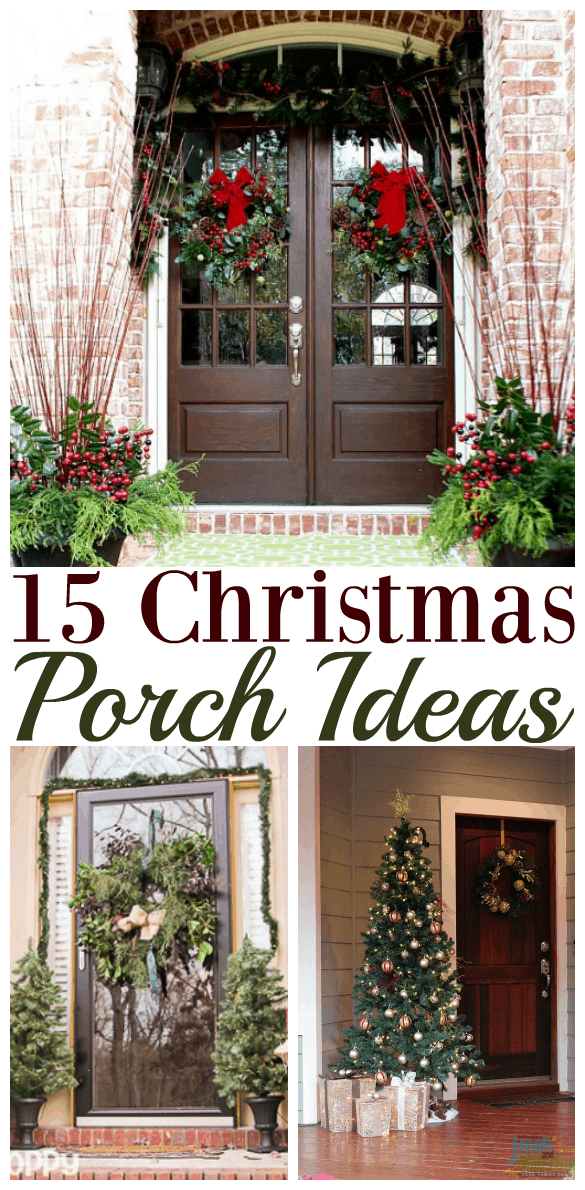 Why so early? November and December seem to fly by and I decorate our entire church the weekend after Thanksgiving. The next weekend is my Girlfriend's Christmas Party for 50 women. And on and on and on. If I don't decorate in early November, it won't get done at all.
Hopefully, looking at all these beautiful porches will get you in the mood for Christmas. I admit that I haven't been feeling it . . . yet. Maybe once my tree is actually up (I think I'm sticking to one tree this year instead of three) my cup will be filled with Christmas cheer. If you're not feeling it, I'll let you have a sip of my overflowing cup.
If you're looking for some new Christmas porch ideas, you'll love these!  Some of these links have several different ways to decorate your front porch. I won't admit that I changed my front porch decor ideas at least 10 times while clicking these links and browsing all the beautiful porches.
15 Beautiful Christmas Porch Ideas
1. Christmas Front Porch
2. Vintage Modern Christmas Porch Tour
3. Elegant Christmas Porch Makeover
4. Christmas Porch Home Depot Challenge
5. Poinsettia Wreath
6. The Rustic Christmas Porch
7. Wreath Hanger
8. Rustic and Cozy Christmas Front Porch
9. Merry + Bright Holiday Home Tour at Refresh Restyle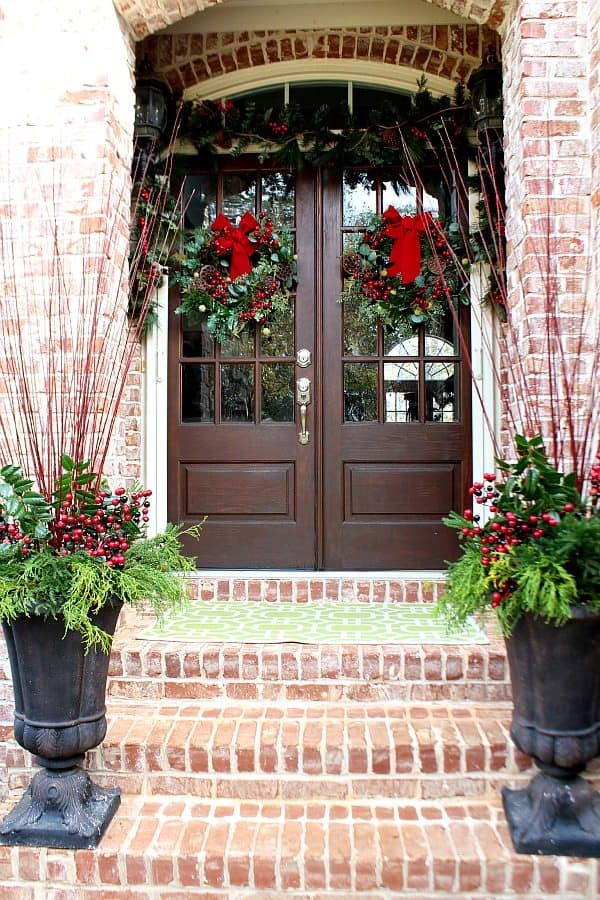 10. Christmas Front Porch
11. Our Farmhouse Front Porch
12. My Christmas Front Porch with Command
13. Christmas Front Porch
14. Amazing Front Porch Decorating Ideas
15. Making My Own Semi-Natural Evergreen Wreath
I'm just full of questions today! Did you get any inspiration for your front porch? Are you ready to decorate your porch for Christmas? Do you go overboard or decorate just enough to get by? Tell me all about it in the comments below.