Football Themed Candy Jar has been compensated by Collective Bias, Inc. and its advertiser, MARS. All opinions are mine alone. #ScoreAtCVS #CollectiveBias
Football season is officially here and so far, my team is not looking very good. I'm a diehard fan and I have faith they will get it together. I'm already planning my football viewing party and I'm including many of my 29 Best Game Day Recipes.
While I'm watching and waiting for my team to get their groove on, I've been planning a football viewing party and I turned a plain, boring glass jar into a football-themed candy jar, complete with candy.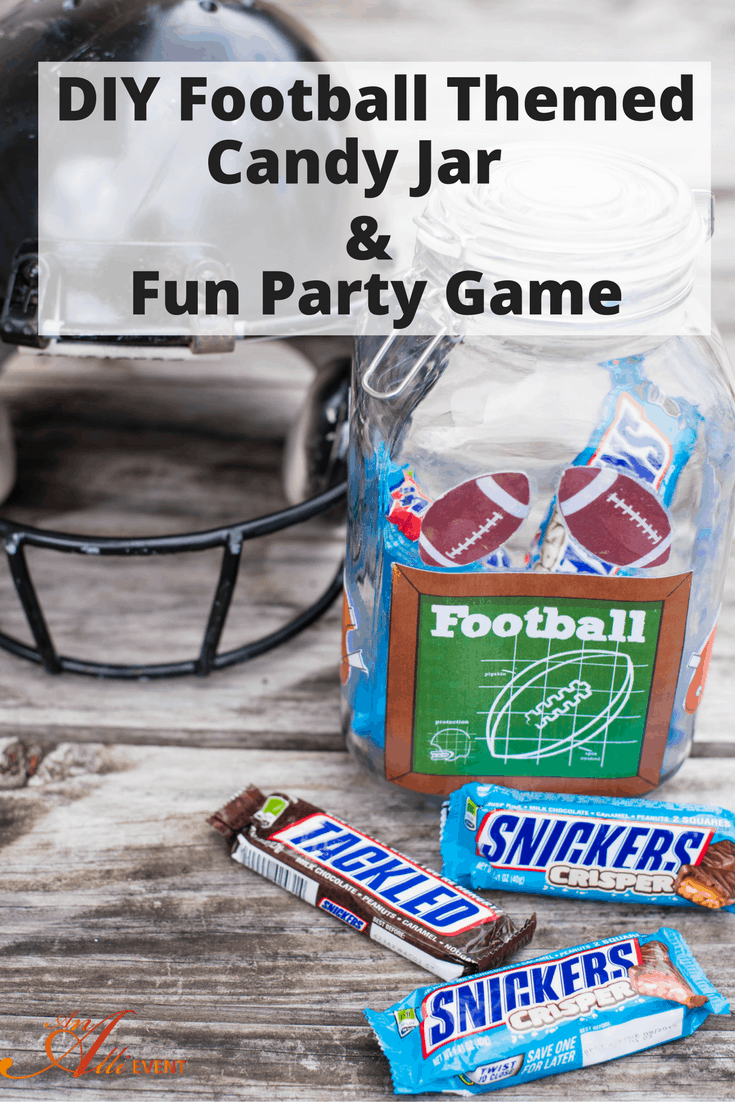 OK – I didn't make the candy, but I did find my favorite SNICKERS® in football-themed packaging while shopping at CVS. It's my one-stop-shop for game day.
All my old high school football cheerleading buddies know that SNICKERS® has always been my very favorite and now SNICKERS® Crisper Bars are right up there with the original. I grabbed them both.
Let's make a Football-Themed Candy Jar!
You'll need a glass jar, some football-themed images, decoupage medium, and a paintbrush. Here's a free printable of the images I used: football-clipart-printable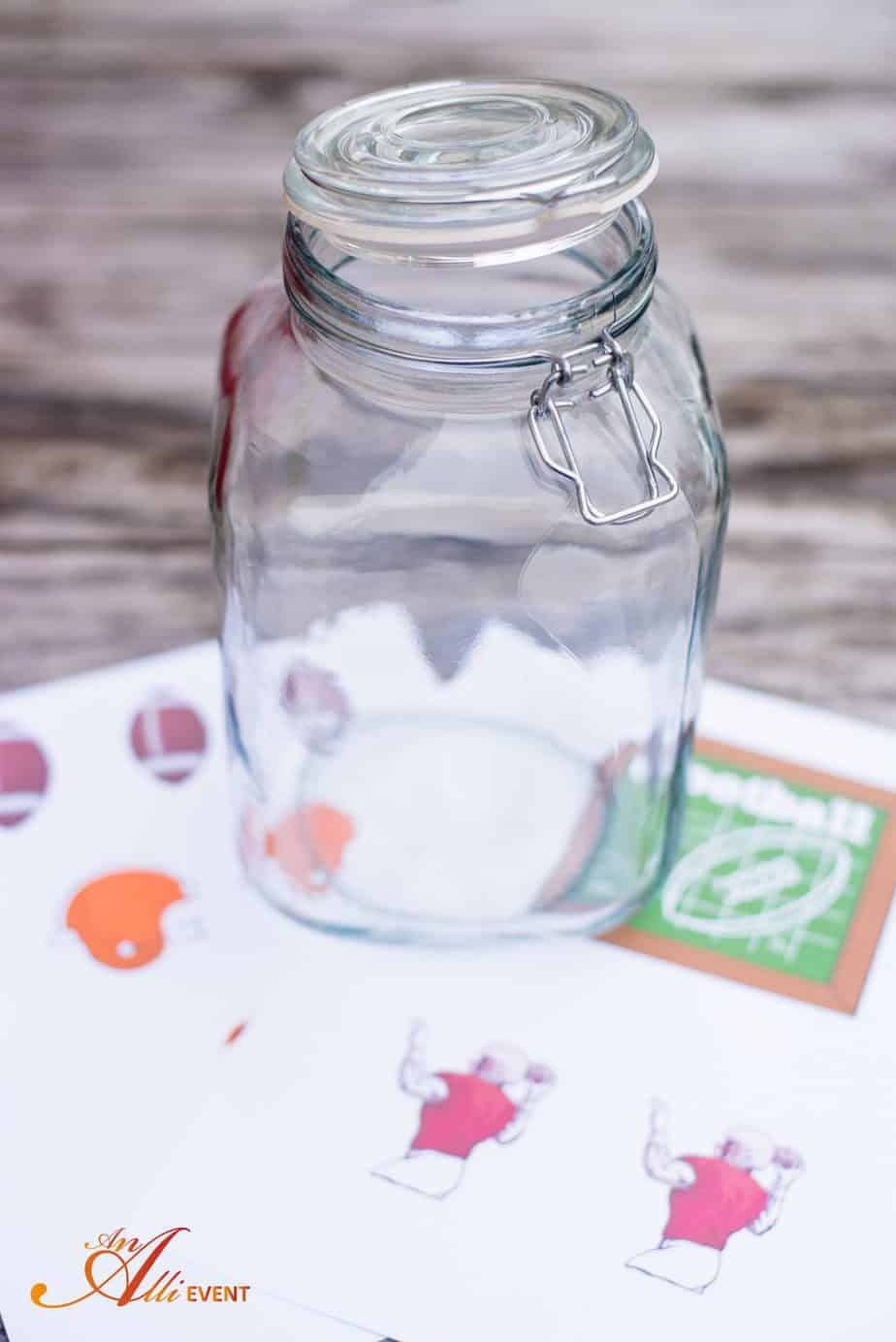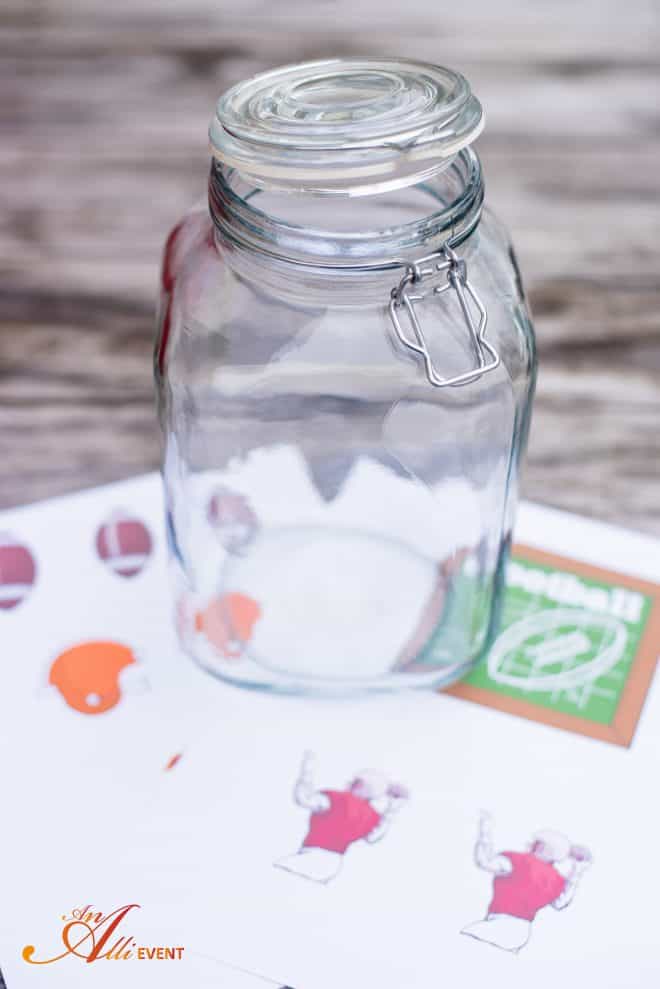 Carefully cut around the football images with scissors.
Brush the glass jar with decoupage medium and attach the football images.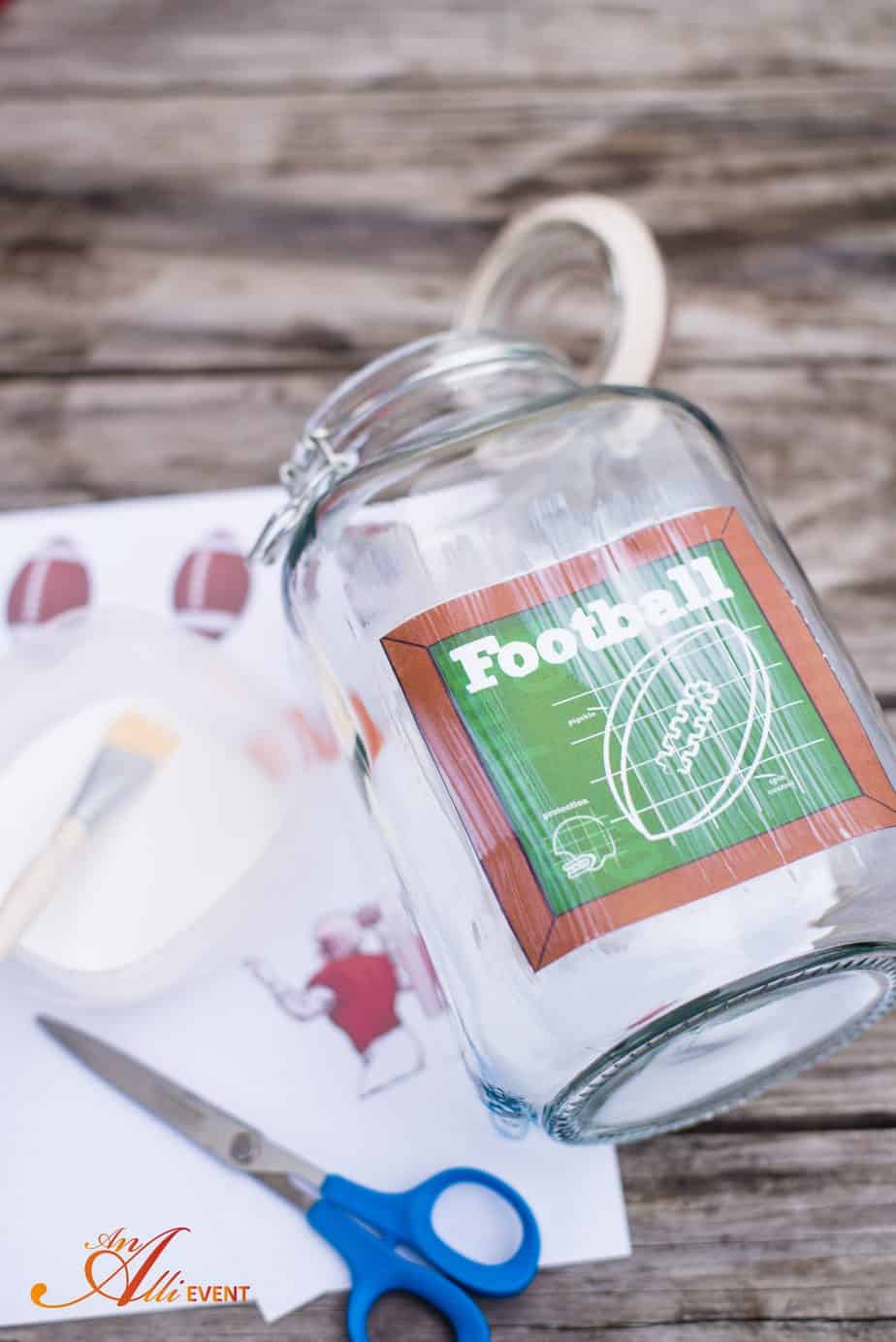 Let dry and brush the entire jar with one more coat of decoupage medium. After drying, fill the jar with football-themed SNICKERS®.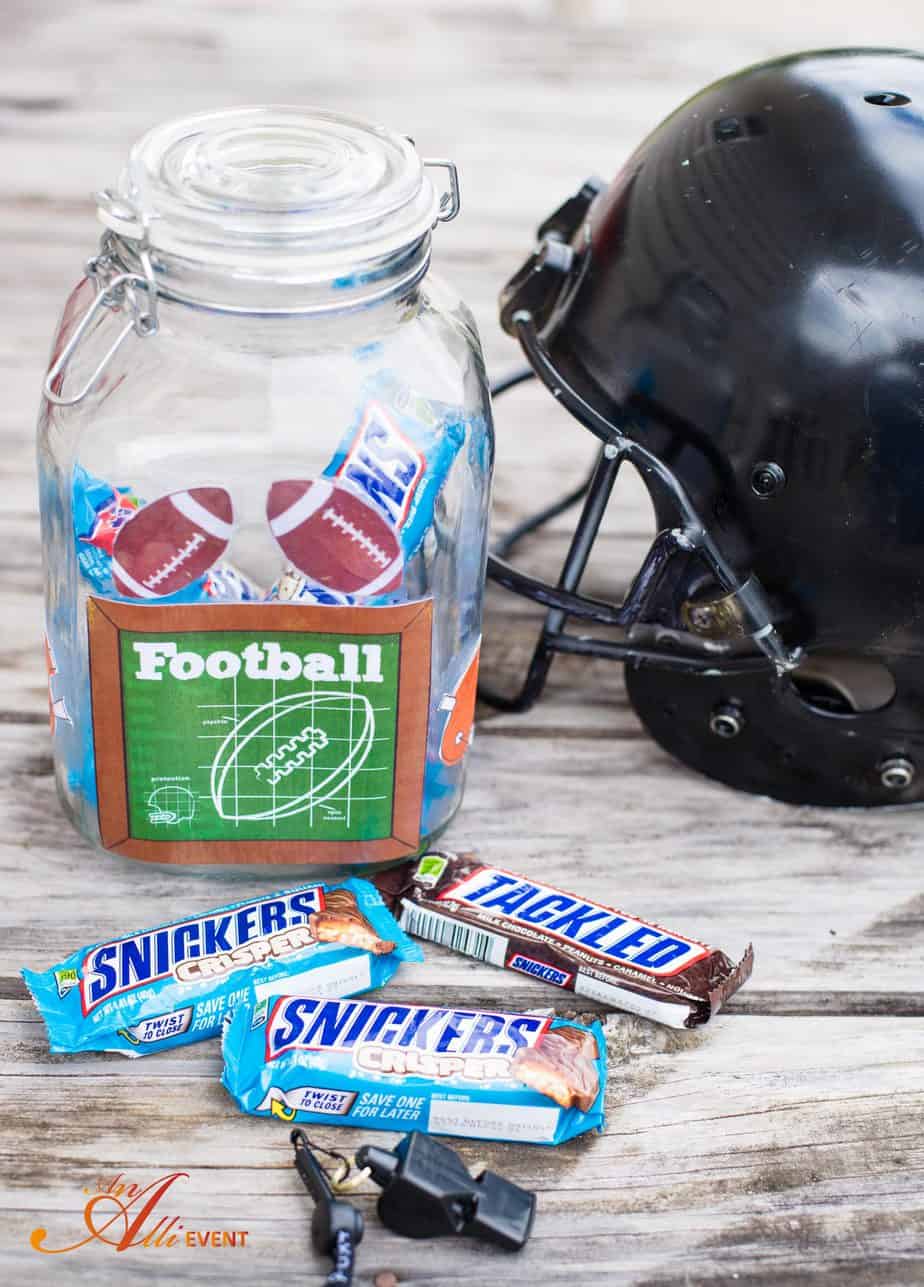 You're now ready for a football viewing party.
Fun Football Party Game
Football viewing parties are always so much more fun when there's a game involved. My favorite is Don't Say It.
Pick one or two forbidden words like football and/or touchdown. Each guest receives a whistle on a lanyard.
If a guest catches another guest saying the forbidden word, they take that person's whistle. The guest with the most whistles at the end of the game wins.
I admit that I've never won this game. If I know not to say something, it seems I blurt it out more than usual.
The best part? The winner gets a candy jar full of SNICKERS®!
Will you be hosting a football viewing party?