Snacking Made Easy is sponsored by ZonePerfect for this post; however, I am sharing my own thoughts. All opinions are my own. #LittleWins™  #ZonePerfectLittleWins
I've been over-the-top busy getting ready for my first fall home tour with a group of my blogging buddies. Yikes!
As I made plans for the tour, I casually mentioned to my husband that we needed to go ahead and add that sunroom we've been talking about. Oh, and that pool. And the double-sided fireplace on the wall between the great room and sunroom. It would look so nice in photos.
My husband gave me that same look he gives me when I show him my latest pair of black shoes. It's a look of amusement and bewilderment.
You know you want to see my new shoes. Here you go.
The best part of fall tour planning is shopping for fall stuff and someone else paying for it. Give me a gift card any day and I'm one happy girl.
The real work begins when you get all those goodies home and try to take the decor plans out of your head and into reality. Ouch. Reality is overrated.
Channeling My Inner Interior Designer
When I'm channeling my inner interior designer, I get in the zone and all of a sudden I realize I've been working for hours and I'm ravenous. That's a pretty word for starving.
Snacking Made Easy with ZonePerfect
Suddenly, temptation rears its ugly head. I need a snack! Will I raid the pantry for all-the-chips-and-salsa-I-can-eat in 10 minutes or reach for a Chocolate Peanut Butter ZonePerfect® bar that will keep me satisfied and on track?
You see, I finally found "the one" mother-of-the-groom dress. It looks good. If I lose 10 pounds, it'll look great. If I lose 15, it will look awesome as I sashay down the aisle. A big bag of tortilla chips will not help my cause.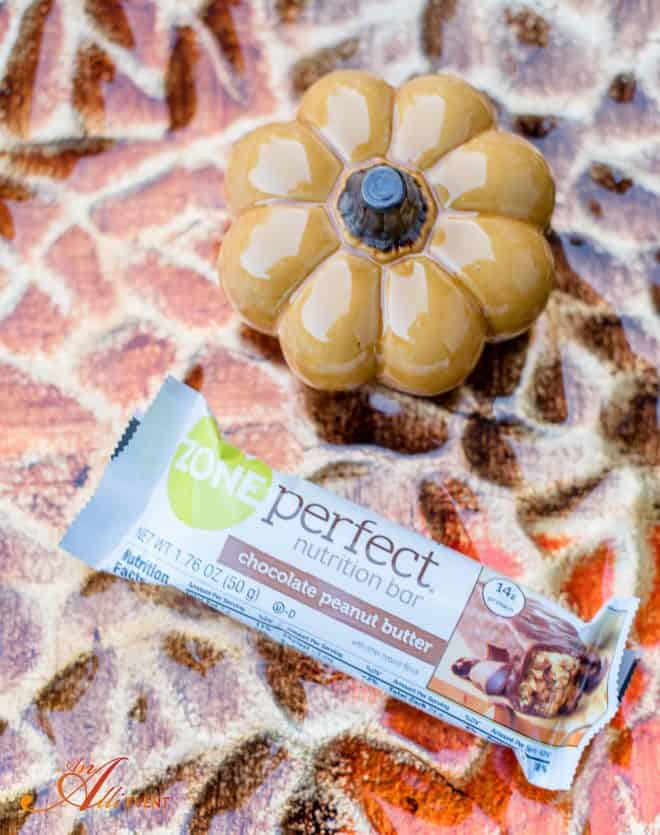 Mama said they'd be days like this. Decisions. Decisions.
In The Zone With ZonePerfect
Because chocolate and peanut butter are always at the top of my snacking list, I reach for a ZonePerfect bar. It's full of protein (14 g) and will keep me satisfied while I finish up my fall decorating. Did I mention how tasty these snack bars are? You can find them in the pharmacy section of Walmart.
It's the #LittleWins™ in life that helps keep me on track. Oh, and chocolate and peanut butter. I can have both and stay in the zone!
Have you celebrated any #LittleWins™ today?