This shop has been compensated by Collective Bias, Inc. and its advertiser. All opinions are mine alone. #LatteMadeEasy #CollectiveBias
The holidays are right around the corner and for me, it's the busiest time of the year. I've got parties to plan, menus to put together and recipes to whip up. Of course, I wouldn't have it any other way because it also means spending extra time with family and friends.
Whenever I need a break, I call the girls and invite them over for Lattes and Gingerbread with Lemon Sauce. It's our favorite holiday treat and I don't have to fight the hustle and bustle of my local coffee shop. I can make lattes at home in three simple steps!
Say hello to International Delight® One-Touch Latte™! It's in the dairy case at your local Walmart.  One Touch Latte™ is the very first frothing coffee creamer.
How to Make a One Touch Latte™ at Home
One Touch Latte'™ can help you create a delicious latte in 3 easy steps.
1. Fill cup 2/3 with coffee to leave room for froth.
2. Shake the One Touch Latte'™ can.
3. Press and hold the can above coffee to cream to desired sweetness and enjoy.
Helpful Hint: When making a latte, don't forget to press it, press it real good! You have to press hard for a frothy latte. The video below shows you just how easy it is to make a latte at home.
My favorite International Delight® One-Touch Latte™  is caramel.
My daughter loves mocha, so I grabbed one of each when I was shopping at Walmart. Love vanilla? They have that flavor also!
Helpful Hint: An in-store demo is taking place at select Walmart stores over the days of November 11-12.
Gingerbread with Lemon Sauce
One Touch Latte™ pairs perfectly with my homemade Gingerbread and Lemon Sauce. This gingerbread is delicious and reminds me of my childhood Christmases!
The homemade lemon sauce recipe may look intimidating, but it's really easy to make and takes the gingerbread to the next level. Just make sure you add a little warm sauce to the egg mixture before adding it back to the sauce mixture in the saucepan. If you skip this step, you'll have scrambled eggs.
For me, the homemade lemon sauce is the way to go! If you had rather skip making it yourself, you can purchase ready-made lemon curd. I'll never tell!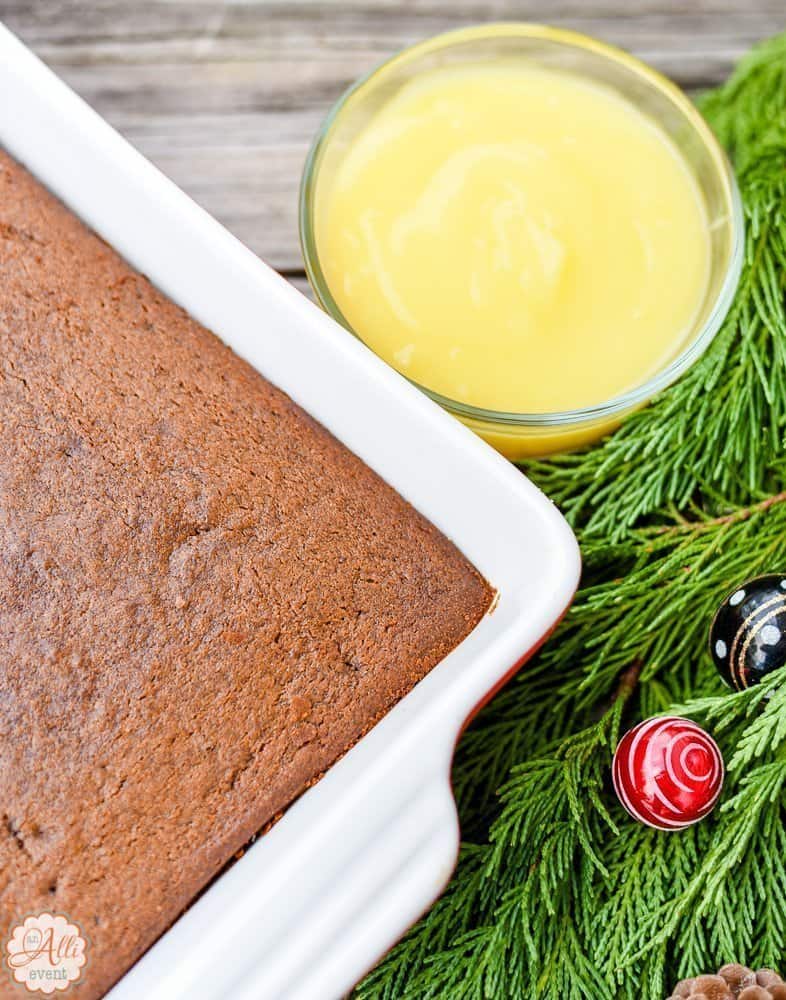 Gingerbread with Lemon Sauce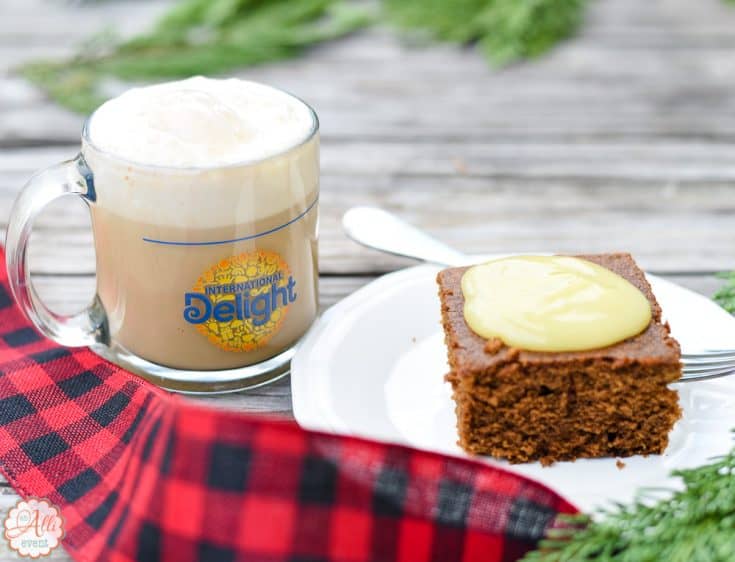 Ingredients
1 cup butter, softened
1 cup sugar
1 cup molasses
3 eggs
3 cups all purpose flour
1-1/2 teaspoons baking soda
1/2 teaspoon salt
1-1/2 teaspoons ginger
1 teaspoon ground cinnamon
1/2 teaspoon ground cloves
1 (8 oz) sour cream
Lemon Sauce
1 cup sugar
1 Tablespoon butter
1-1/4 cups plus 3 Tablespoons cold water, divided
1/4 cup cornstarch
1 teaspoon grated lemon rind
1/4 cup plus 2 Tablespoons lemon juice
3 egg yolks, beaten
2 Tablespoons milk
Instructions
In a mixing bowl, cream butter. Add sugar and molasses, beating well. Add eggs, one at a time, beating after each addition.
Combine flour, baking soda, salt, ginger, cinnamon and cloves. Add to creamed mixture, beating just until combined (don't over beat). Stir in sour cream.
Pour batter into a greased and floured 13 x 9 x 2 baking pan. Bake at 350º F for 55 minutes or until a wooden pick inserted in center comes out clean. Cool in the pan on a wire rack.
Cut into 2" squares and top each serving with Lemon Sauce.
Lemon Sauce
Combine sugar, butter and 1-1/4 cups water in a small saucepan. Cook over low heat until sugar dissolves.
In a small mixing bowl, combine cornstarch and remaining water, whisking well. Add to syrup mixture. Cook over low heat, stirring constantly until mixture clears and thickens.
Add lemon rind and juice; cook, stirring constantly for 2 minutes.
Combine egg yolks and milk in a small mixing bowl. Add a small amount of the warm sauce, mixing well. Add back to sauce mixture in saucepan, mixing well. Bring to a boil, stirring constantly. Remove from heat.
Notes
In my oven, it takes 55 minutes to bake this gingerbread. At 45 minutes, check with a pick to see if it's done. When a pick inserted in the center comes out clean, the gingerbread is done.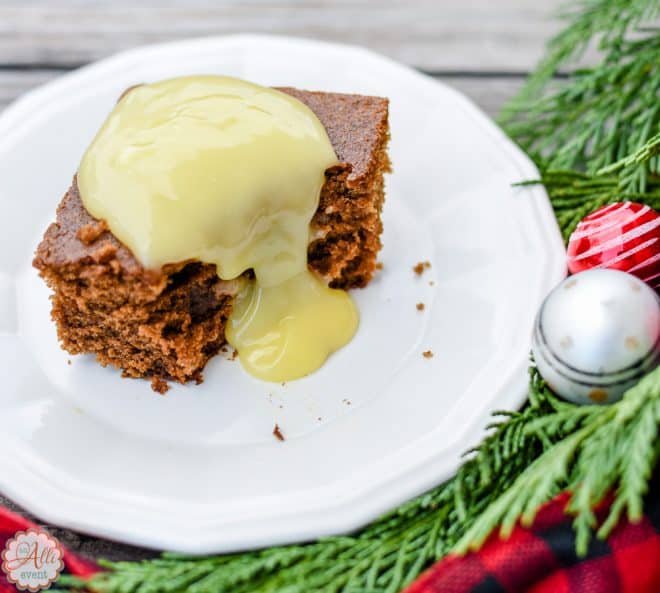 Who will you invite over for a One Touch Latte™ and Gingerbread with Lemon Sauce?