This shop has been compensated by Collective Bias, Inc. and its advertiser. All opinions are mine alone. #FlavorYourSummer #CollectiveBias
I'm humming Take Me Out to The Ballgame because Dixie Youth Baseball is in full swing.  The hubs and I have been rushing out the door every evening to watch as many as 4 games in one night!  Sometimes the games are played at the same time and we walk from field-to-field at the sports complex, trying to get a glimpse of each grandson bat, pitch or field.  Don't tell anyone, but I get nervous when the oldest grandson pitches.  
Brag Time
Caden, the next-to-the-youngest, plays 1st base on his tee-ball (that's one step up from wee-ball, which Tegan plays) team.  Last week he tagged 3 players (in a row) out on first.  Yes, he's got star potential! 🙂
Lately, I've been trying to come up with quick, convenient, inexpensive meals to prepare before we hit the ground running to the game. Eating out after every game is expensive, plus I don't like eating that late.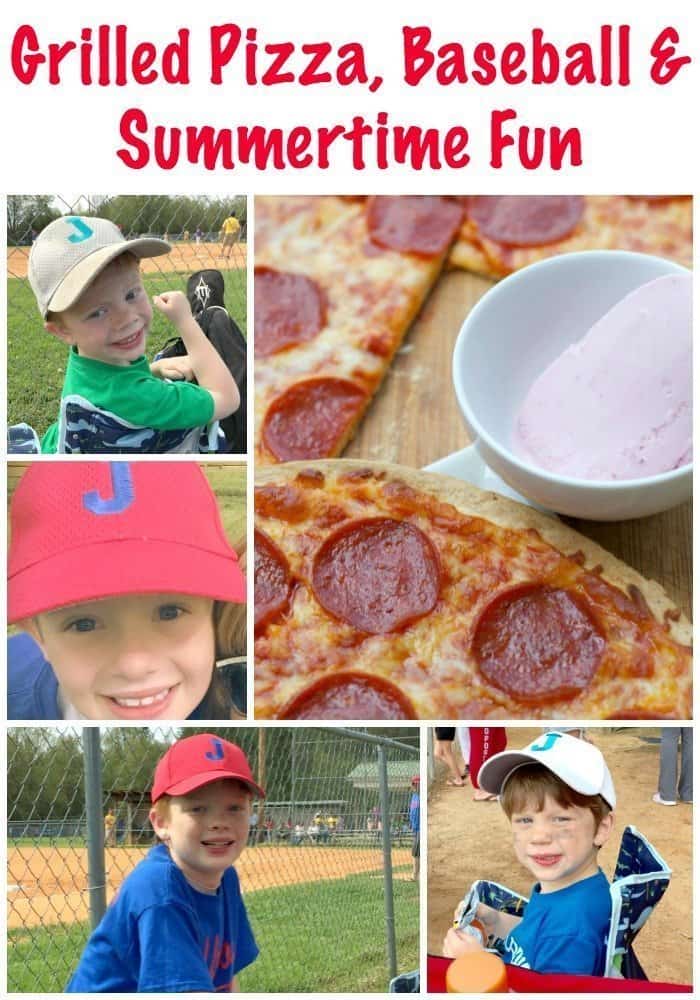 A few days ago I was looking in the freezer section at Walmart and I noticed that JACK'S® Original Pepperoni Pizza has a "Great for Grilling" sticker on the package.  I had never grilled pizza before and thought that it would be something quick, easy and inexpensive, plus it wouldn't heat up my kitchen.  (We have 90º temps this week!)
Outshine Bars
When I was looking for a no-bake dessert, my eyes immediately went to the Outshine® bars.  Have you tried them?  They're made from real fruit and vegetables and the flavor combinations are mouthwatering! Seriously!  These bars will have a permanent place in my freezer!
Some of the flavor combinations include:
Strawberry Simply Yogurt Bars
Blueberry Medley Fruit & Veggie Bars
Tangerine Medley Fruit & Veggie Bars
Peach Mango Medley Fruit & Veggie Bars
Strawberry Rhubarb Fruit & Veggie Bars
The hubs followed the simple grilling instructions and our pizza was ready in 20 minutes!  The grill marks were so pretty and the crust had the perfect crunch factor.  Grilled pizza is the way to go!  You can download the simple grilling instructions here!  Be sure and use a gas grill!
Another great thing about grilling is that cleanup is a breeze!  Not having to deal with a mess in the kitchen saves time and gets us out the door and to the games with time to spare.  Grilled pizza, baseball & summertime fun – you just can't beat it!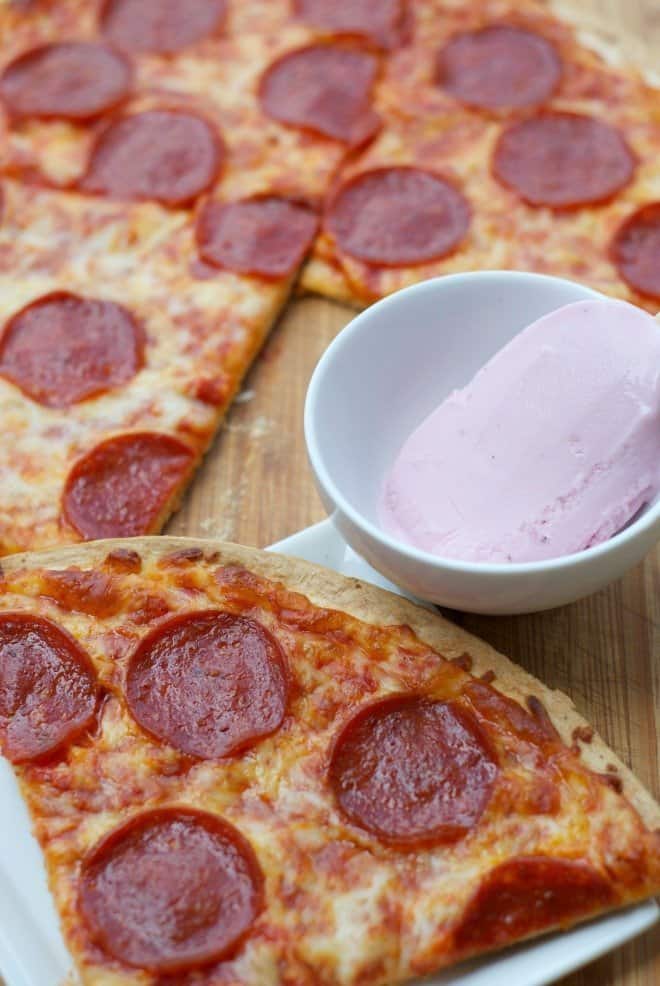 Have you ever grilled pizza?  Next time you're in Walmart, be sure and pick up a JACK'S® Original Pepperoni Pizza and try it.  And don't forget the Outshine® bars!