This post is sponsored by Cedar Springs Veal. All opinions are my own. 
Once warm weather arrives, I pretty much ditch the oven in favor of stovetop cooking or grilling outside. I turn to light, delicious meals that can be prepared in less than 30 minutes. My Grilled Rosemary Veal Chops and Arugula Salad with Homemade Lemon Vinaigrette fits the bill and can actually be prepared in under 20 minutes.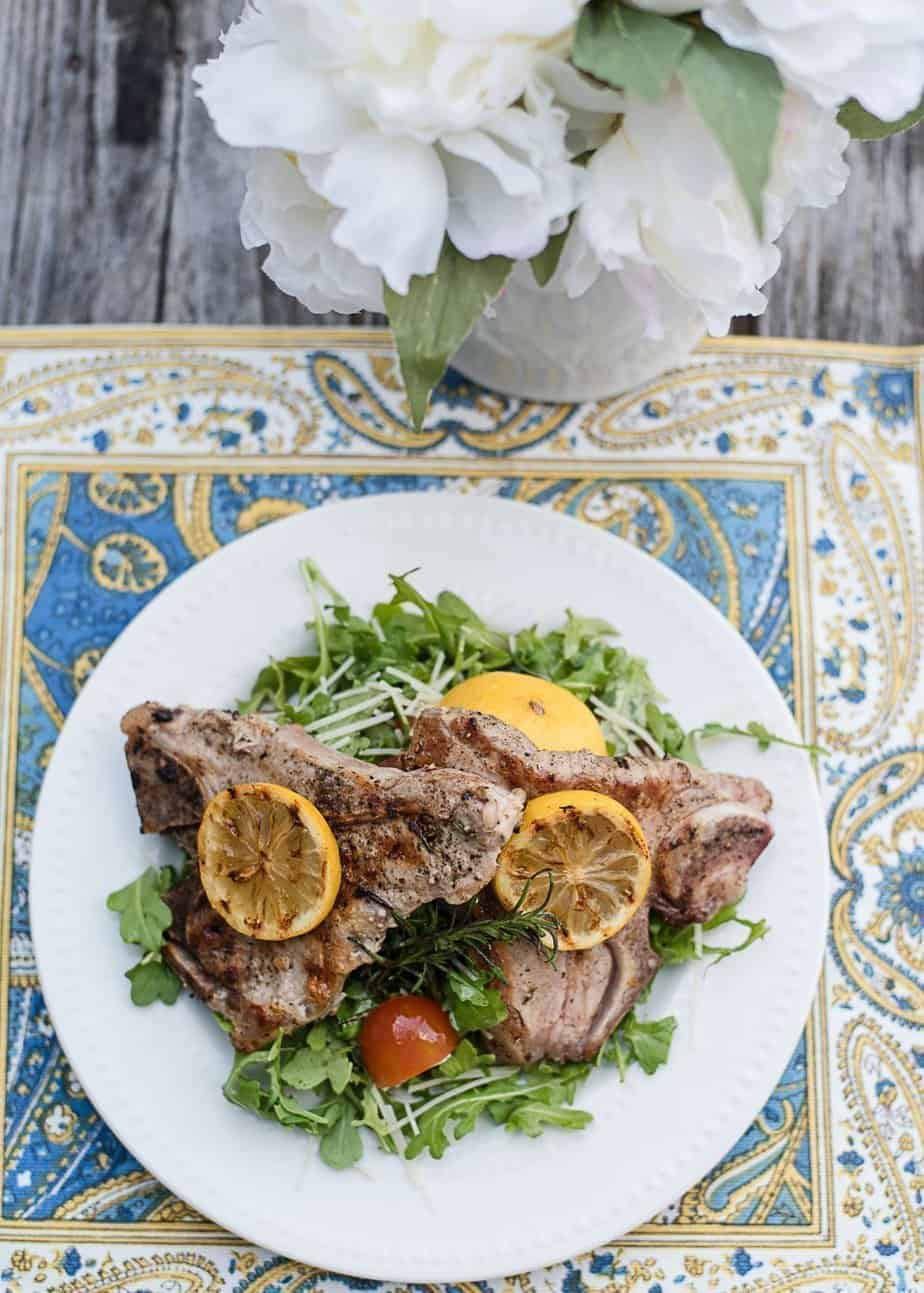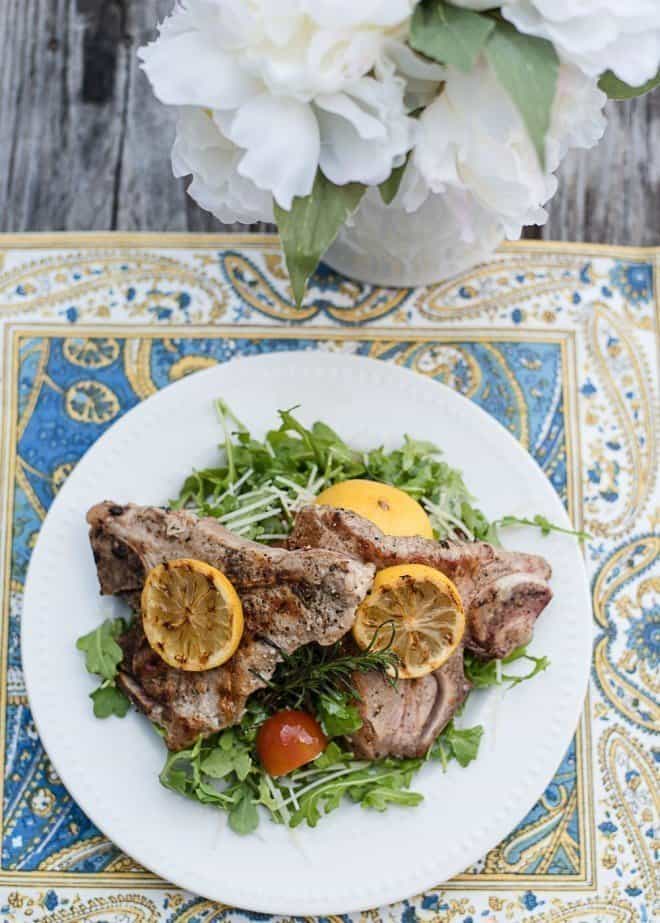 Have you ever eaten veal? Veal has been a favorite among French and Italian chefs and is considered a delicacy in certain cultures. It's lean, moist, tender, and has a velvety texture. A standard 3 oz. portion of veal is usually under 400 calories. When I add my Arugula Salad with Lemon Parmesan Vinaigrette, I have a perfect dinner that is satisfying and good for me.
My favorite veal is Cedar Springs Veal. I like that it's raised humanely on a wholesome, nutritious diet right here in the USA on family-owned ranches.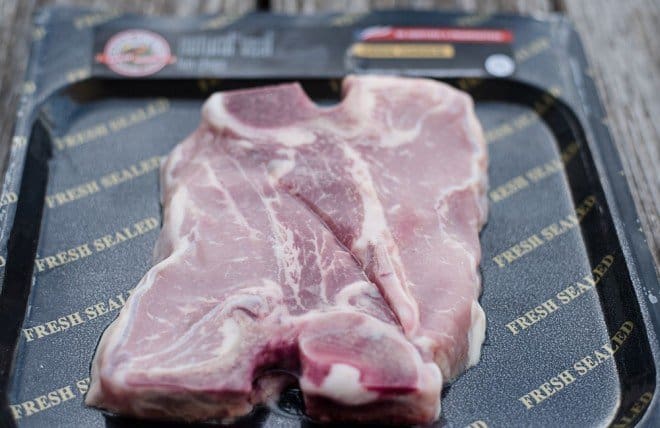 With so many cuts, veal can be prepared many ways, including roasting, grilled, pan-fried, stir-fried and slow cooked.
Grilled Rosemary Veal Chops
I cooked my veal chops in a grill pan indoors, but they are also delicious prepared outdoors on the grill. My husband declared them the best grilled veal chops he's ever eaten.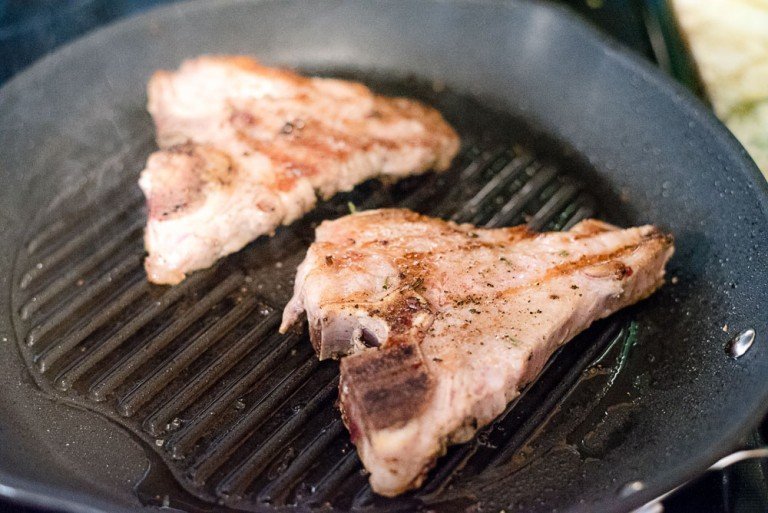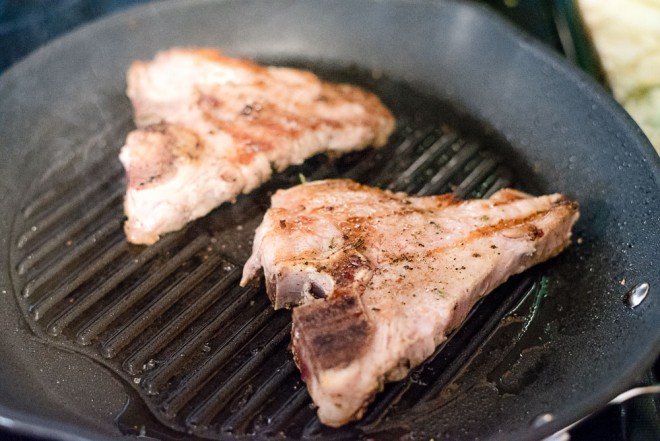 I also grilled sliced lemons to garnish my Grilled Rosemary Veal Chops. They're easy to prepare and add a touch of citrus flavor to the veal chops.
Pan Grilled Rosemary Veal Chops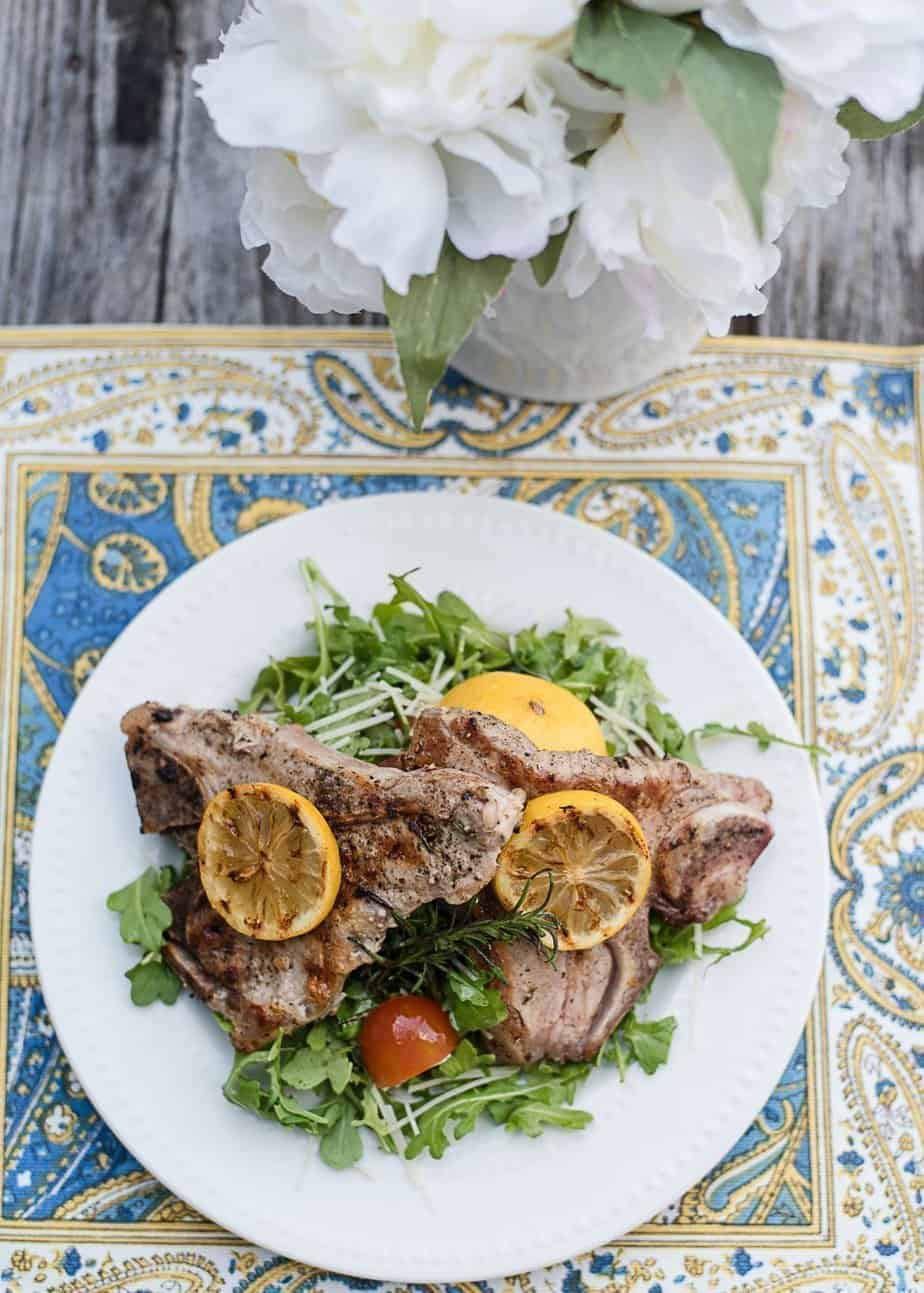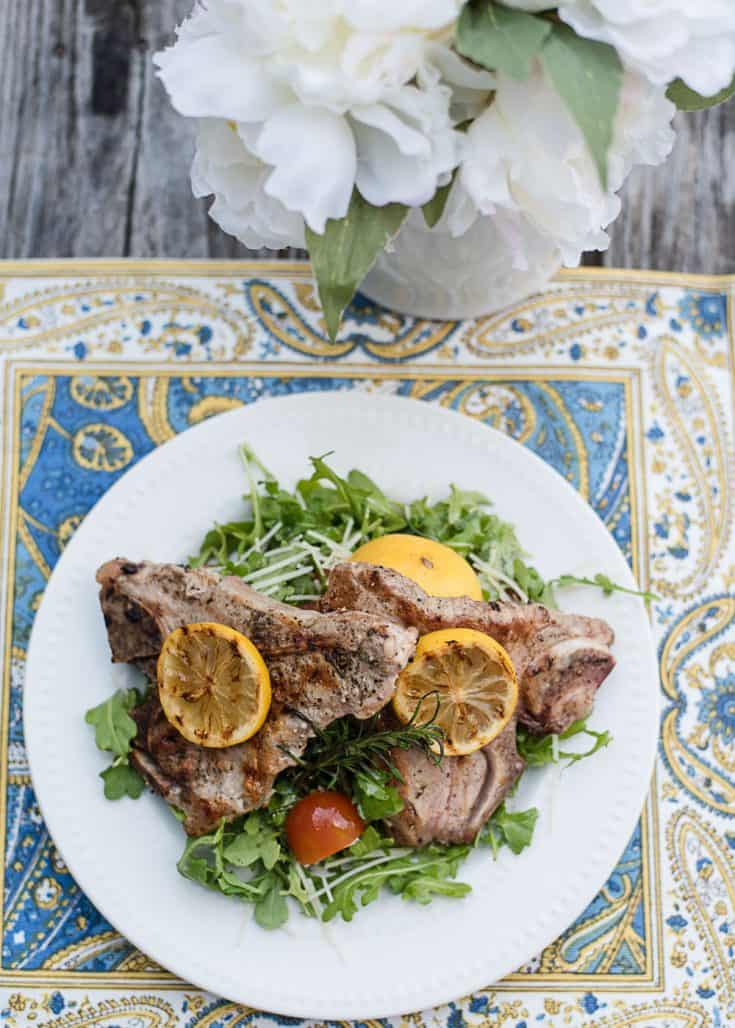 Ingredients
4 Cedar Springs Veal Chops
2 tablespoons olive oil
2 tablespoons fresh rosemary, finely chopped
Salt and Pepper to taste
1 lemon, sliced
Instructions
Preheat grill pan on medium high heat. Meanwhile, rub veal chops with olive oil and sprinkle with rosemary, salt and pepper.
Slice lemons and grill for 1-2 minutes on each side. Remove from pan and set aside.
Place veal chops in the same grill pan and grill for 3 minutes per side.
Let rest 5 minutes before serving.
Garnish with grilled lemons.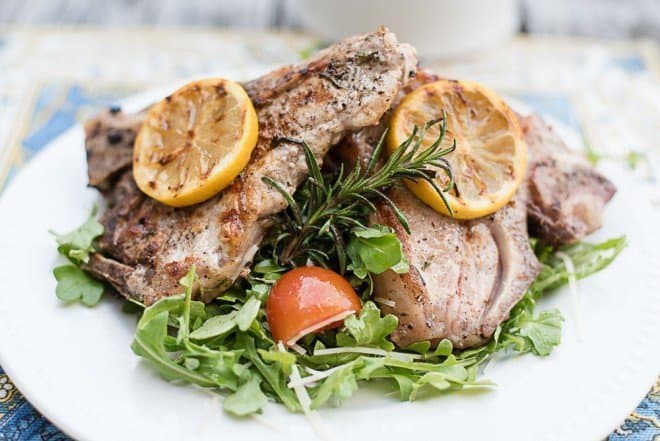 To make the simple arugula salad, combine arugula and halved cherry tomatoes in a large bowl. In a small bowl, mix together parmesan cheese, lemon juice, lemon zest and olive oil. Serve lemon parmesan vinaigrette over the arugula salad. Top with shaved parmesan.

Arugula Salad with Lemon Parmesan Vinaigrette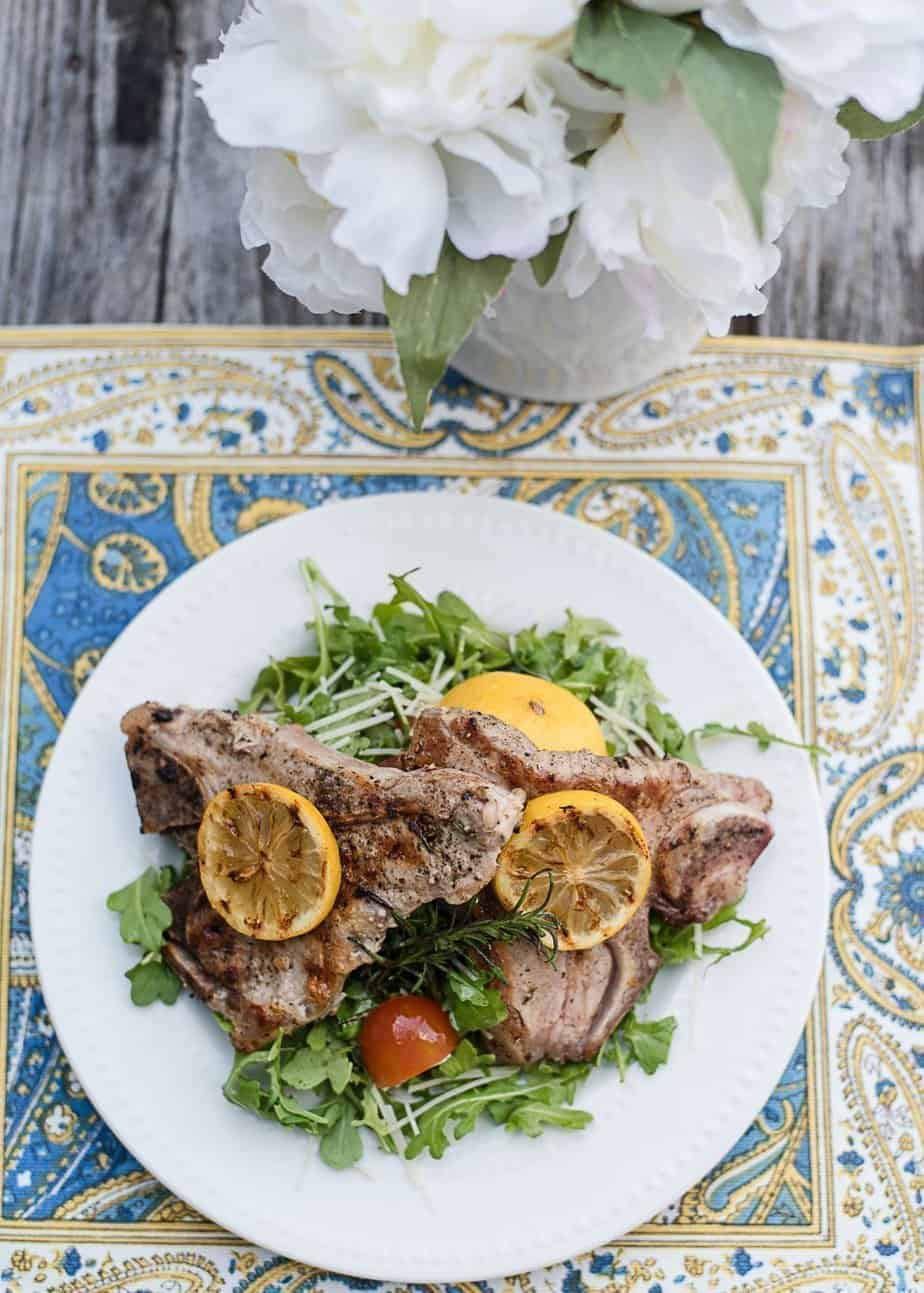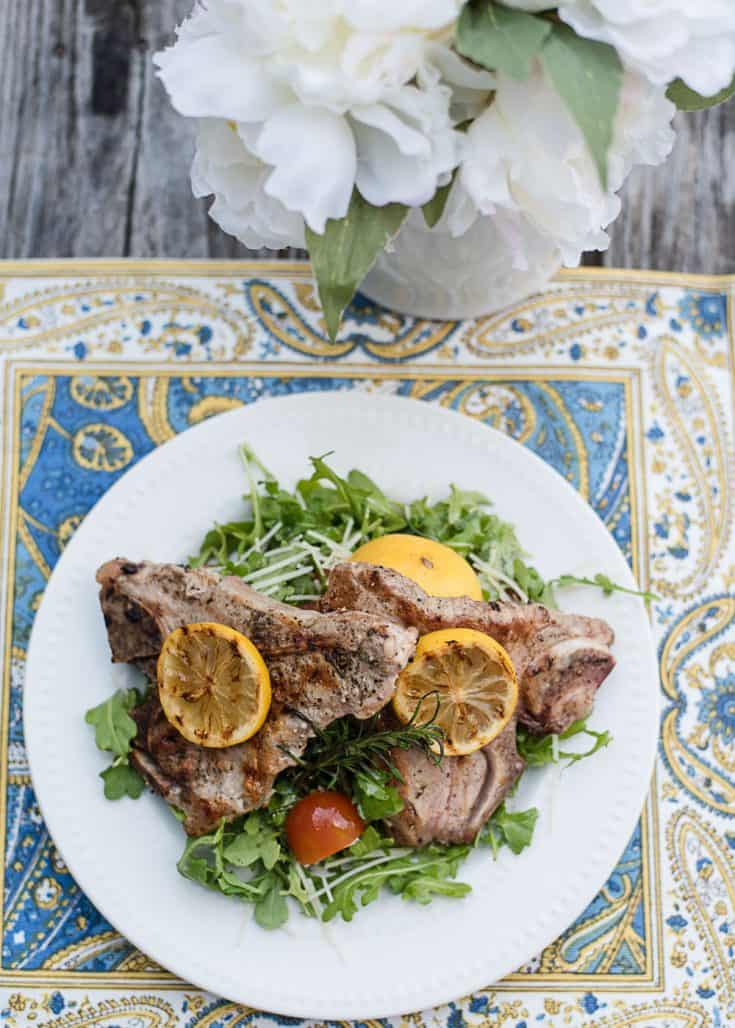 Ingredients
1/3 cup parmesan cheese, freshly grated
1 teaspoon finely grated lemon zest
2 tablespoons freshly squeezed lemon juice
1 teaspoon sugar
1/2 teaspoon Dijon mustard
1/4 teaspoon salt
6 tablespoons extra-virgin olive oil
Freshly ground black pepper to taste
Instructions
In a small bowl, whisk together the lemon zest, lemon juice, sugar, mustard, pepper and salt, whisking until the sugar and salt are dissolved. Add the oil in a slow stream, whisking constantly until the dressing is well blended. Add the parmesan cheese, whisking until blended.
What's your favorite way to prepare
veal
?