My grands are constantly asking me about my blog and are especially interested in my hit or miss Wednesday posts!  Of course, I've also got them hooked on Chopped and we watch it together pretty often.  It's actually very educational!
If you missed last week's hit or miss, you can find it here!
My 8 year old grandson, Logan, loves to help his mom out in the kitchen on a regular basis.  And when he's at my house, he's always asking if he can help out with the cooking, etc.  (I do hope this lasts!)
So you can imagine his surprise and delight when I asked him to make something to share on my blog.  When I asked him what he wanted to make, he didn't hesitate for a second.  He blurted out, "Cookies and cream cheesecake!"
We found the perfect recipe for him to make all by himself at Kraft.  It's the Oreo Upside-Down Mini Cupcakes and you can find the recipe here.
I did supervise him, but he whipped up the mini upside down Oreo cheesecakes all by himself.  The only part I had to play in the baking of said cheesecakes was placing them in the oven and pulling them out.  I feel he's a tad too young to come in contact with the oven yet, but his poppy (my hubs) has taught him how to make coffee with the Keurig, but that's another story!
The recipe is a simple cheesecake recipe and calls for cream cheese, sugar, eggs, sour cream, vanilla and Oreos.  It bakes for 20 minutes and after cooled, is placed in the fridge for 3 hours.
Here's how Logan did it!  Oh yeah, he just had to wear one of his hats! The first step, of course, was giving those hands a good washing before beginning.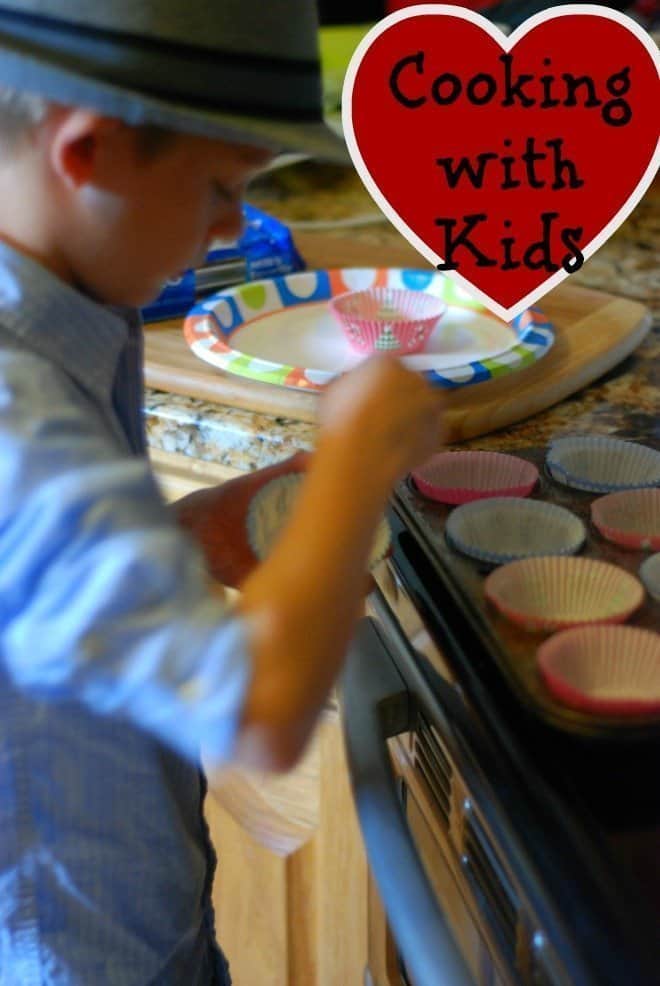 To create the upside down effect, Logan places an Oreo in the bottom of each cupcake liner.  He also adds crushed Oreos into the batter.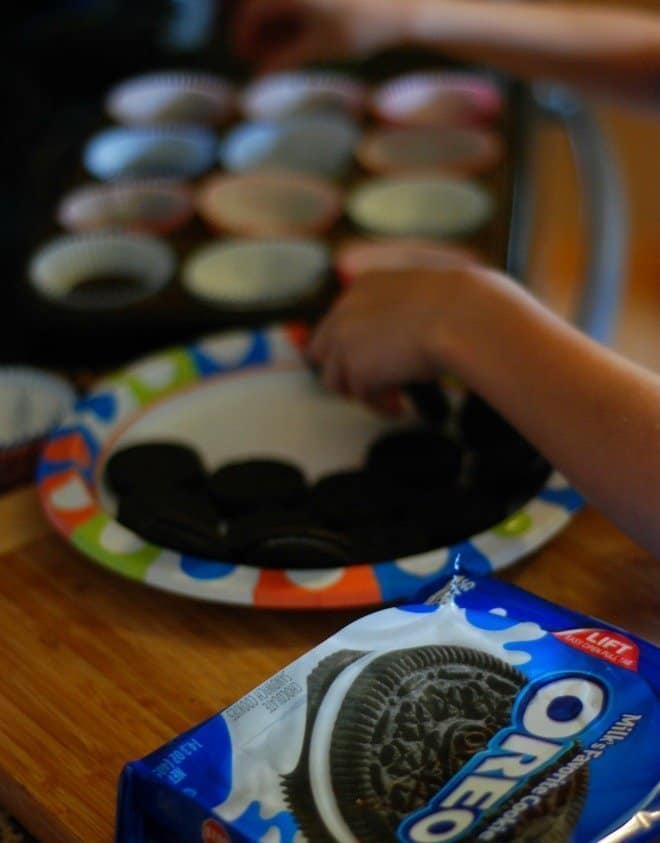 He's adding the sour cream in this picture and about to crack eggs all by himself!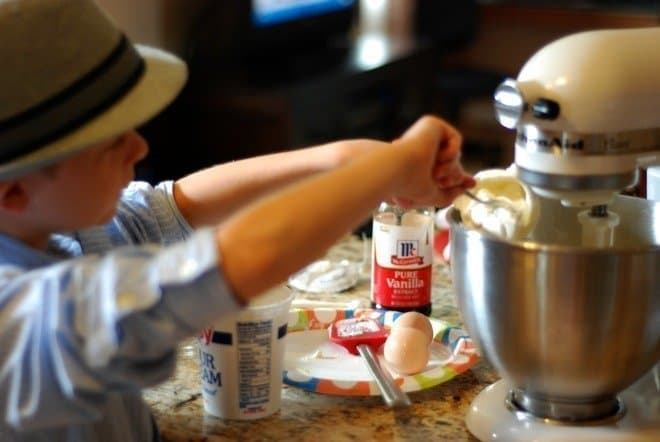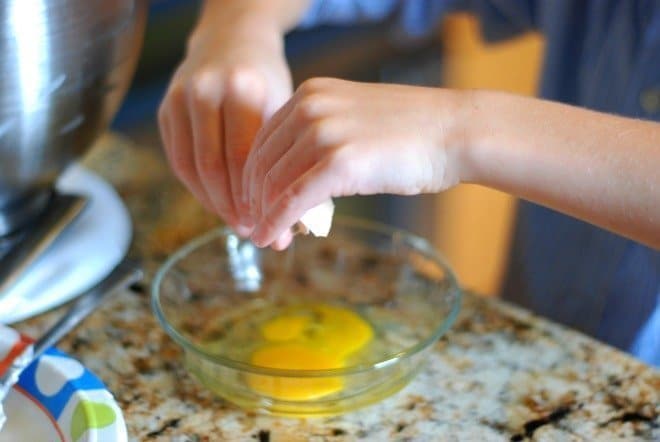 The mini upside down Oreo cheesecakes were a big hit!  And Logan is an excellent baker!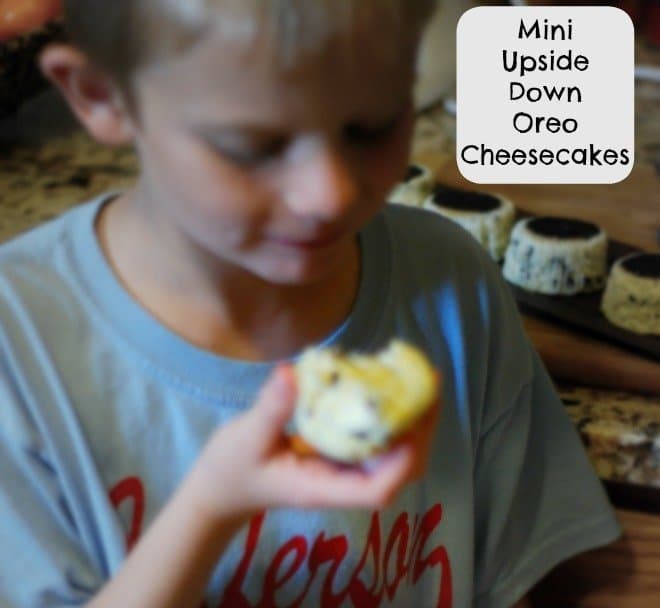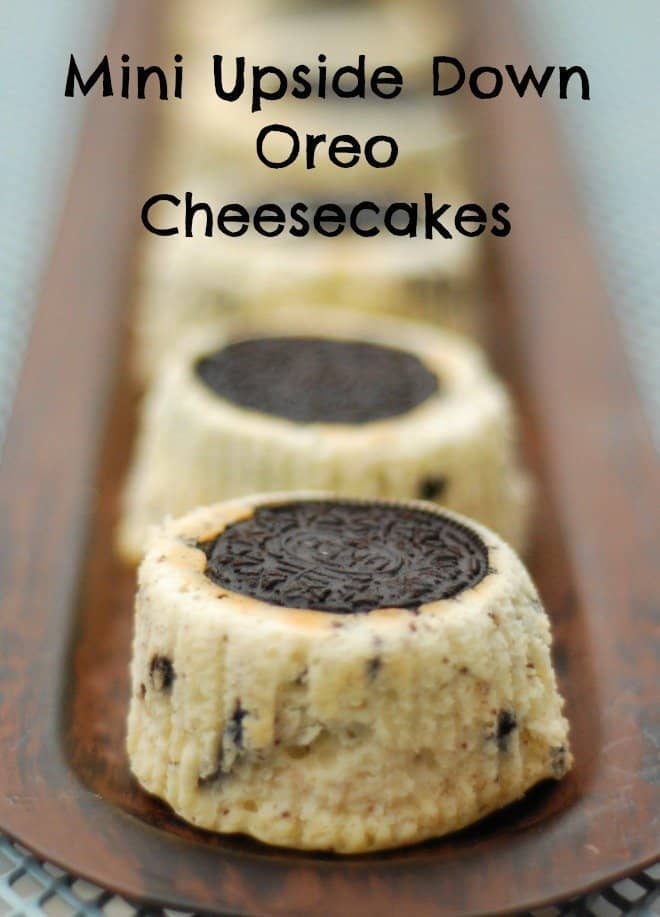 Print Friendly