I could recite the recipe AND bake these Miracle Peanut Butter Cookies in my sleep.  Undoubtedly, I can also post this recipe in my sleep because it's 4:00 am and yes, I was awakened at 3:00 am with this recipe swirling around in my head!   It's the only peanut butter cookie that I ever bake.
The miracle?  There's more than one!  First of all, there is no flour in this cookie.  Nope.  None.  Nada.  Secondly, they always come out perfectly!  Every time!  You can't mess up this cookie!  Thirdly (I'm sounding all preachy this morning), my grandchildren love them!  Kid tested, kid approved – works for me!
Not only do my grandkids love these cookies, but this has always been my go-to cookie when my children were growing up. Seems I always have peanut butter, sugar, and eggs on hand.
Whether you need an after-school snack for the kids or one for yourself, these cookies are easy to make. As I said earlier, these cookies always turn out perfectly.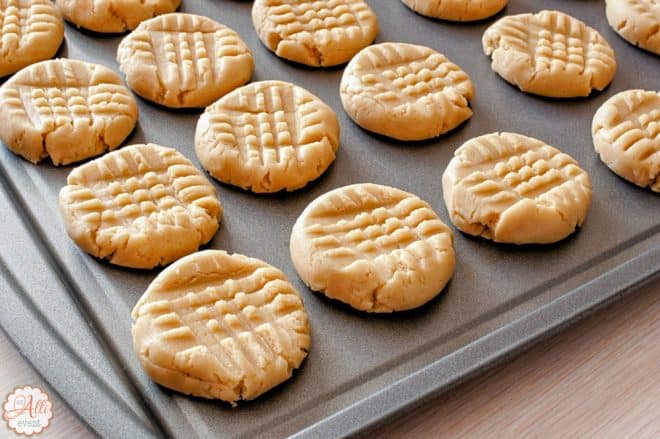 Miracle Peanut Butter Cookies
Ingredients
1 cup peanut butter
1 cup sugar
1 egg, lightly beaten with a fork
1 tsp. vanilla extract
2 T water
Instructions
Preheat oven to 350º.
Combine peanut butter and sugar in a mixing bowl. Mix well with a large spoon.
Stir in beaten egg, water and vanilla.
The recipe calls for rolling the dough into little balls, but that takes too long. I just place them on an ungreased cookie sheet with a tablespoon.
Flatten with a fork dipped very lightly in water (so the fork doesn't stick to the dough).
At this point, if it's Christmas, I sprinkle with glistening sugar sprinkles. As for the rest of the year, I leave them unadorned.
Bake for 10 minutes. Cool slightly before removing them from the baking sheet onto a wire rack. Enjoy with a tall glass of cold milk
https://www.anallievent.com/miracle-peanut-butter-cookies/
You May Also Like
Milk Chocolate Toffee Butter Cookies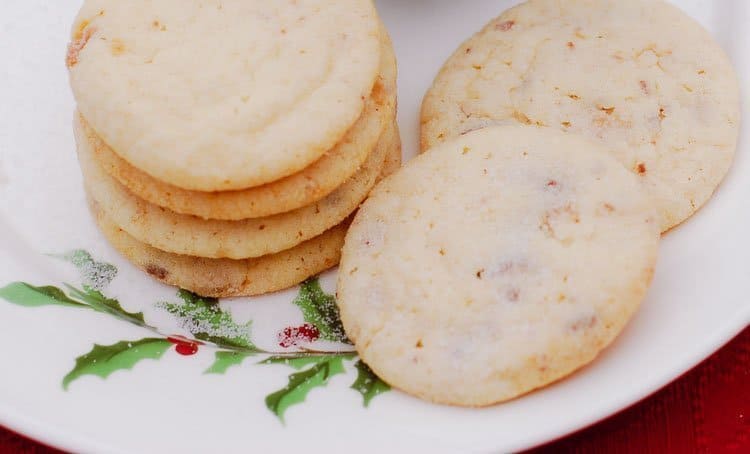 Shortbread Chocolate Chip Cookies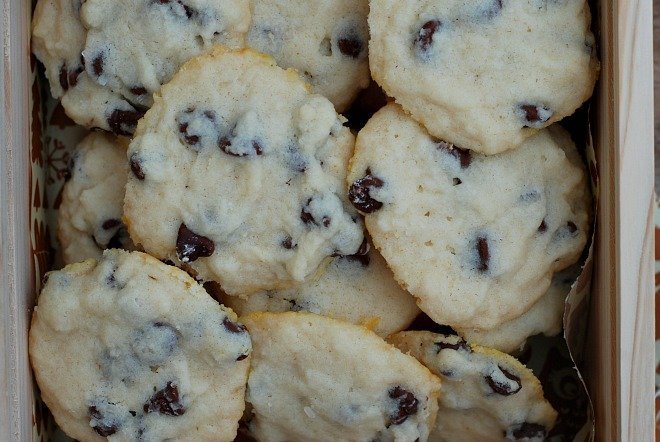 Do you enjoy baking cookies? What's your favorite cookie?

Print Friendly