I recently participated in a "for real" cookie exchange with some of my blogging buddies. I decided to whip up a batch of my Shortbread Chocolate Chip Cookies.
Of course, I couldn't just stuff some cookies in a tin and call it a day. Since I was mailing them halfway across the country, I wanted to make the cookies a little bit special, so here's what I did.
I found the cutest little cookie box at World Market.
Then I saw a Moose cookie cutter and knew I had to grab it, too. I wish I had bought one for myself. It's just too cute.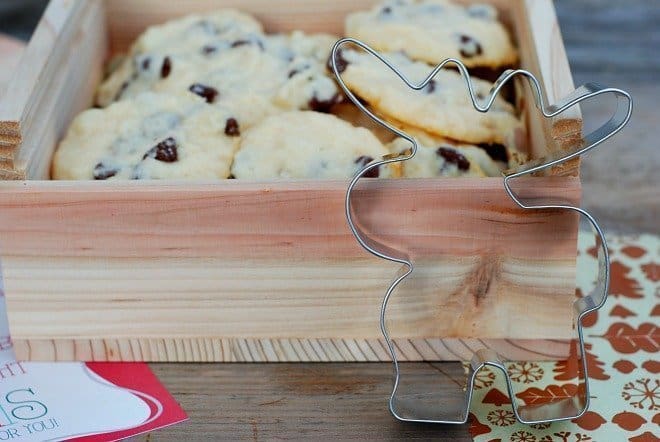 The brown and white parchment paper features owls, trees, and nuts. You can see a little bit in the above pictures.
I not only used the parchment paper to line my baking sheets, but I cut a couple of pieces to fit the inside of the box to nestle the cookies. Speaking of cookies – these are one of my favorite cookies. They are buttery bites of chocolate goodness and so easy to make. You've got to try them.
Let's Make Shortbread Chocolate Chip Cookies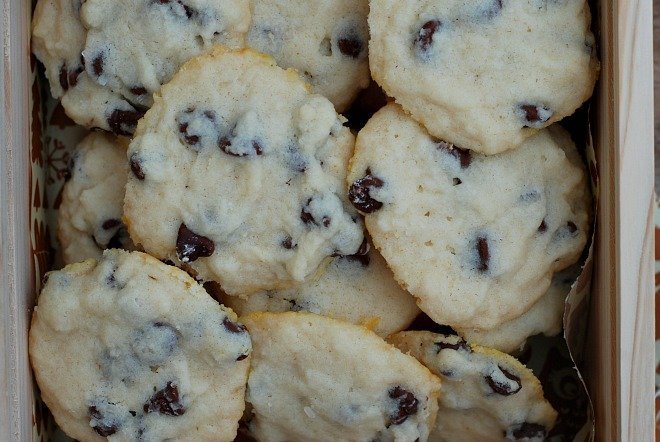 Shortbread Chocolate Chip Cookies
Ingredients
1-3/4 cup all purpose flour
½ tsp. baking powder
¼ tsp. salt
1 cup unsalted butter, softened
½ cup sugar
¾ cup semi-sweet chocolate chips
Instructions
Preheat oven to 300 and line baking sheets with parchment paper.
Sift together flour, baking powder and salt and set aside.
Cream butter and sugar until light and fluffy.
Gradually stir in the flour mixture.
Stir in chocolate chips.
Scoop tablespoon fulls onto parchment lined baking sheets and flatten slightly.
Bake 20-25 minutes or until edges are golden brown.
Cool in pan on baking rack for 5 minutes. Transfer cookies to rack and cool completely.
Makes 2 dozen.
The box of cookies is ready to be shipped, complete with the recipe, cookie-cutter, and a red and white tea towel – all wrapped up in a Christmas bow! I placed the finished product in a sturdy box, surrounded with bubble wrap to ensure the cookies wouldn't crumble.
Have you participated in a holiday cookie exchange this season?
You May Also Like
Chocolate Chip Cookies Filled With Chocolate Ganache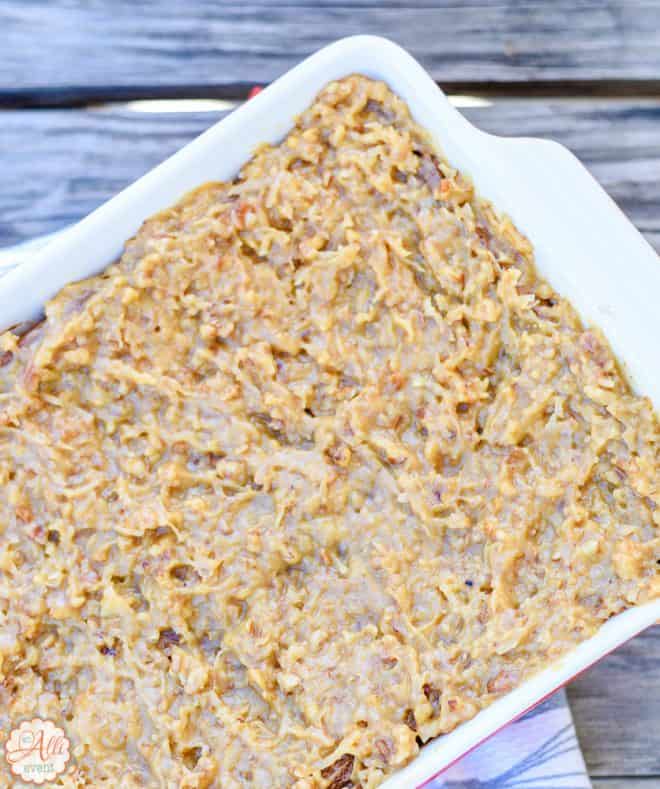 Rudolf the Red-Nosed Chocolate Bark
Rudolf Tablescape for the Kids Table

Print Friendly