This post, Mom's Deep Fried Turkey Rub contains affiliate links. As an Amazon Associate, I earn from qualifying purchases.
If you've never had a deep-fried turkey for Thanksgiving, you just don't know what you're missing. Mom and dad have been deep frying their holiday bird for decades.
We always use mom's deep-fried turkey rub when we fry our turkey. We just stir the seasonings together, rub them on the turkey and we're good to go.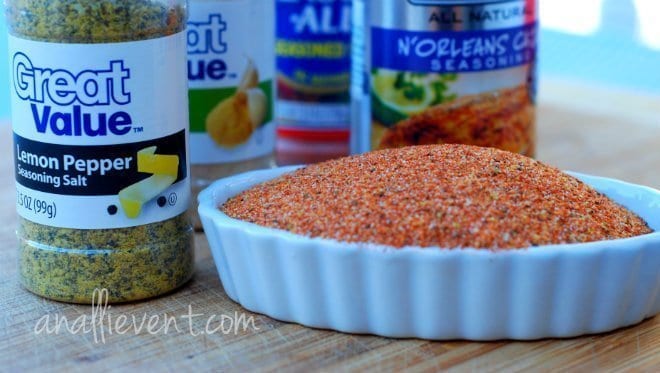 Actually, the first time I tasted this moist, crispy, and well-seasoned turkey was at their house. And I've been on the bandwagon for several years now.
Our Family Is A Big Fan of Deep-Fried Turkey
The fried turkey not only tastes better than baked (in my humble opinion) but frying it also frees up my ovens and my time since the turkey fries so quickly. Mom's Deep Fried Turkey Rub seasons the turkey perfectly.
My parents fry their bird outside using their propane-fueled deep fryer. I did that for a few years until I found an indoor electric deep fryer and I love it. It's just an easier clean up for me.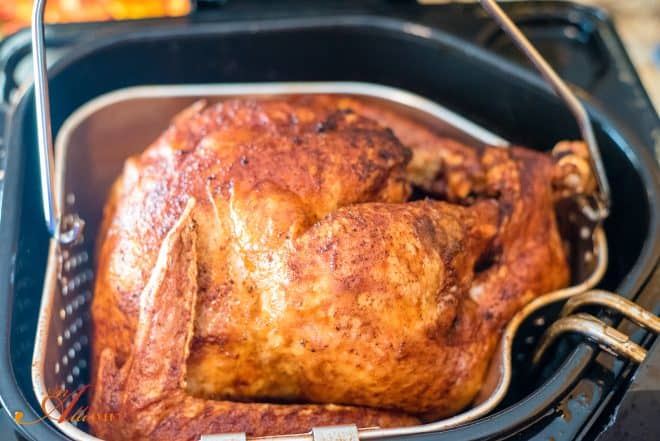 This is the turkey fryer I use.
When our first grandchild was born, we had to stop the tradition of driving 6 hours to my parent's house for Thanksgiving. That way my grandkids can spend part of the day with us and part of it with their other grandparents. We now make a trip between Thanksgiving and Christmas. It's all good!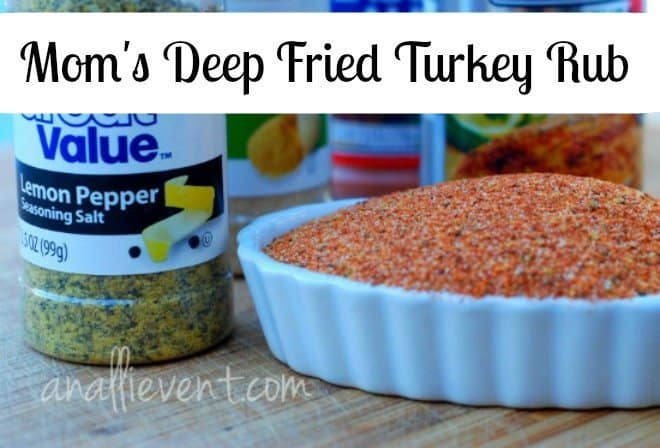 Thanksgiving Memories
As my mind races toward Thanksgiving and deep-fried turkeys, I can't help but think back to the older gentleman that owned a local restaurant in our area and attended our church. It was many years ago when he walked up to me a few weeks before Thanksgiving and told me he wanted to deep fry a turkey for us and deliver it to my home.
As a well-mannered southerner, I mildly protested while secretly jumping up and down inside my head. And, for about five years he would show up at my front door a few minutes before dinner would be served. He wouldn't come in. He just smiled, wished us a Happy Thanksgiving, and was on his way. And that turkey was delicious! That kind man did that for about 5 years until he closed his restaurant. Isn't that the sweetest thing in the world?
Detour over. My mom makes the best rub for her deep-fried turkey and of course, I use it as well. I hope you try it. And please use extreme caution when deep-frying.
Helpful Hint: I use peanut oil for deep frying because of it's great taste and high smoke point. I know it's expensive because it takes a lot, but it's worth it to me for this one day out of the entire year.
Mom's Deep Fried Turkey Rub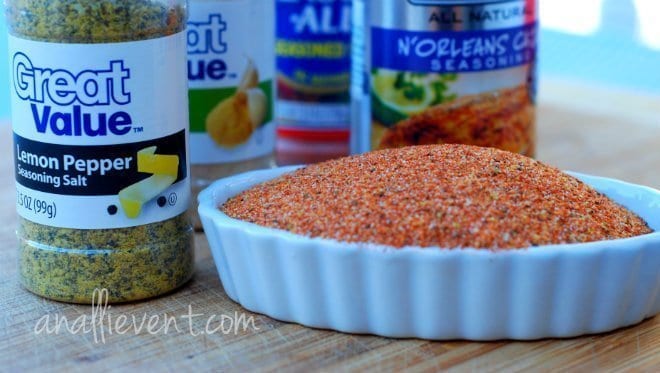 We always use Mom's Deep Fried Turkey rub when we fry our turkey at Thanksgiving. It seasons the turkey to perfection.
Ingredients
2 Tablespoons Garlic Powder
2 Tablespoons Seasoning Salt
1/2 teaspoon cayenne pepper
2 Tablespoons Lemon Pepper
2 Tablespoons Creole Seasoning
Instructions
Combine all ingredients and rub on turkey. It's best to rub the turkey the night before and let sit overnight in the fridge. But I've actually done it 30 minutes before frying and it was still good. Deep fry 3 minutes per pound at 325 degrees or according to your deep fryer. Enjoy!
How do you cook your Thanksgiving turkey?
You may also like How to Deep Fry a Turkey. I show you exactly how I deep fry my turkey.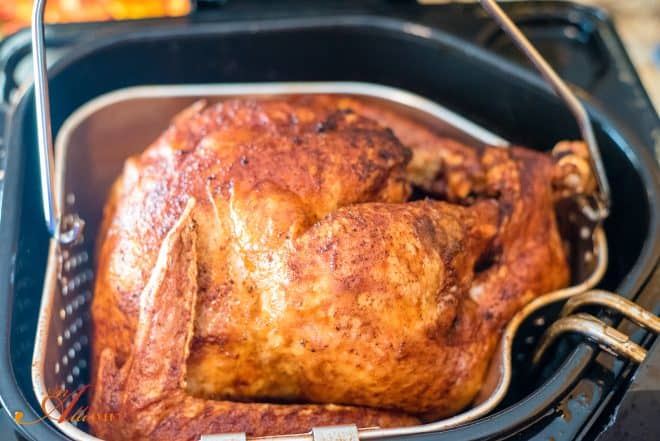 If you had rather roast that bird, I've got you covered on how to roast a turkey.