After just one bite of Dixie's Pecan Pie Cobbler, you will be hooked! I was! Our annual family reunion got a whole lot better once I had a taste of this delicious cobbler. Cobblers have always been my favorite desserts and Pecan Pie Cobbler takes pecan pie to a whole new level.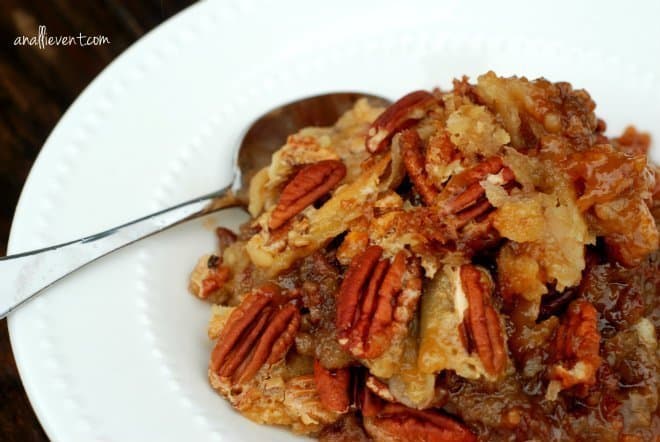 Reunion, Cousins and Pecan Pie Cobbler
Dixie is my cousin. We are the same age and grew up attending the same school, in the same grade, in a beautiful small town in Georgia. And we were always the best of friends.
I get all nostalgic when I think about those days because my children did not grow up in the same town or even the same state as their cousins. And because of that, they are not as close to their cousins as I am to mine.
Sadly, we usually only see each other once a year, in October, when we all converge on that small town and gather at my mom and dad's rustic cabin for our annual family reunion. They live in town, but we have the reunion at the old home place (I've always wanted to say the old home place).
We even get a little Friday night lights action by attending our high school football game! Go, Patriots! And I try my best not to miss that reunion weekend because I know it will be another year before we see each other again.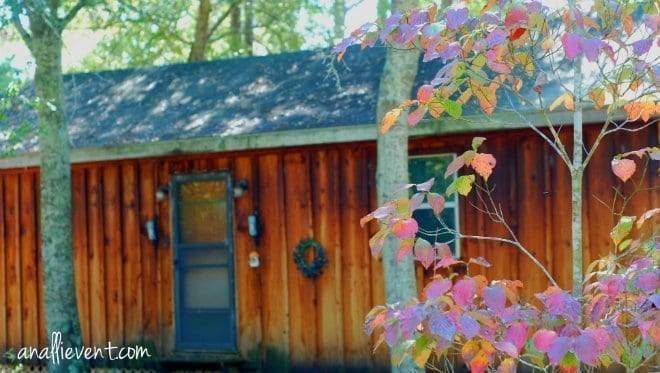 We always have mom's famous fried chicken. She and dad cook the meats and some of the sides. Other relatives bring a dish or two.
My Aunt Jean (Dixie's mom) is in charge of the desserts. And she makes the best Red Velvet Cake in the world!
And, of course, Dixie helps. She's a great cook, too! Good cooks seem to run in my family and I feel blessed to carry on the traditions of my family.
Dessert Buffet Including Dixie's Pecan Pie Cobbler
Back to the dessert buffet – It's always fabulous and laden with every dessert you could ever imagine! I've been tempted to just bypass the "real food" and head straight for that dessert table.
This past October, I tasted a dessert I had never had – Dixie's Pecan Pie Cobbler! I named it that because Dixie made it. And it was to die for. It was like a pecan pie on steroids! I mean, could pecan pie possibly taste any better? Why, yes it could! And it did!
Pecan Pie Cobbler
First of all, pecan pie cobbler is a big cobbler that feeds at least 12! Secondly, I'm getting all preachy here – it's a bottom and top crust!
And then there is more filling on top of the top crust! As you probably know, a traditional pecan pie has only a bottom crust. I have a love affair with the crust!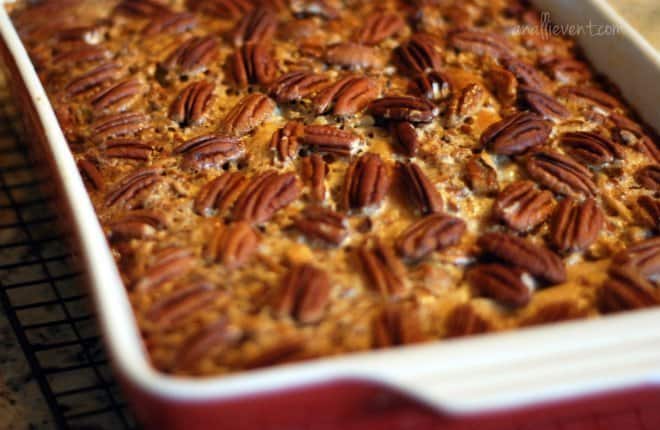 Of course, I had to have the recipe. You can thank (or curse me) after you finish the last morsel. It's that good!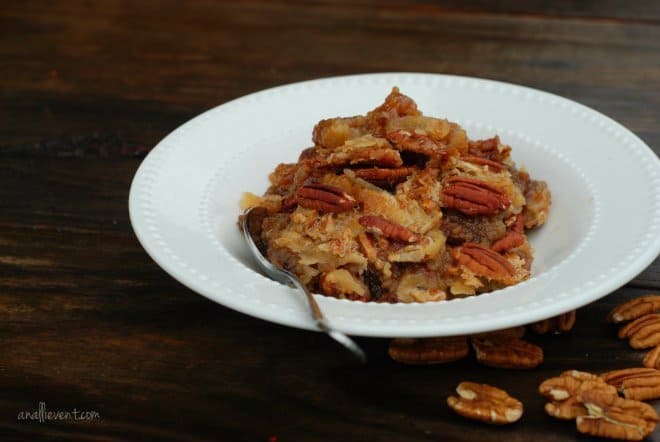 The crust is tender and flaky and there is ooey-gooey pecan filled custard between both layers of crust. It's like a taste of heaven on earth!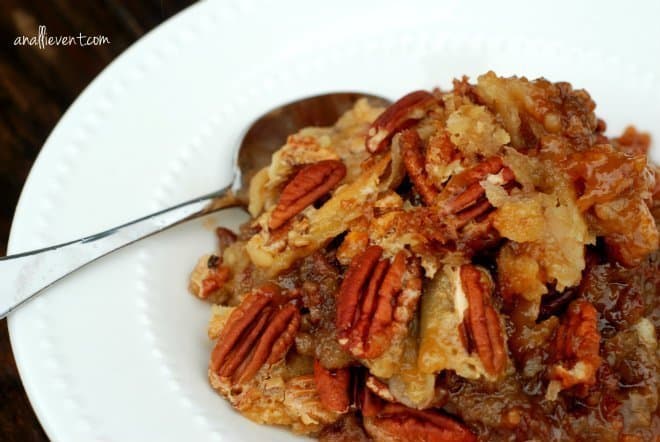 Dixie's Pecan Pie Cobbler is a big hit! It's also a huge hit when I make this for my family. I have a large family and we never have any leftovers. That's probably a good thing because this is a special occasion dessert. Shouldn't every day be special? Wink!
How to Make Dixie's Pecan Pie Cobbler
Dixie's Pecan Pie Cobbler
Pecan Pie Cobbler takes pecan pie to the next level. The bottom crust is topped with a delicious pecan custard, another crust and more pecans.
Ingredients
1 box refrigerated pie crust
2 and 1/2 cups light corn syrup
2 and 1/2 cups packed brown sugar
1/2 cup melted butter
4 tsp. vanilla
6 eggs, lightly beaten
2 cups chopped pecans
cooking spray
2 cups pecan halves
Vanilla Ice Cream for topping, (optional but highly recommended)
Instructions
Heat oven to 425º F. Lightly grease a 13" x 9" glass baking dish. Remove one pie crust from package and roll out to fit the baking dish. Trim edges.
In a large bowl, combine corn syrup, brown sugar, butter, vanilla, and eggs. Whisk until well combined. Stir in chopped pecans.
Spoon half of filling into crust.
Remove the second crust from the package, and roll out to fit baking dish. Place the crust on top of the filling. Lightly spray with cooking spray.
Bake 14-16 minutes or until browned. Remove from oven.
Reduce oven temp. to 350º and carefully spoon remaining pecan filling over crust. Arrange the pecan halves over the top and bake 30 minutes or until the center is set. Let cool for 15-20 minutes. Serve with vanilla ice cream.
Notes
If the cobbler has not set in the middle at the end of the recommended cooking time, cook it a little longer until it is set. It will set a little while it cools.
Nutrition Information
Yield

12
Serving Size

1
Amount Per Serving
Calories

579
Total Fat

41g
Saturated Fat

10g
Trans Fat

0g
Unsaturated Fat

28g
Cholesterol

118mg
Sodium

187mg
Carbohydrates

52g
Fiber

4g
Sugar

41g
Protein

8g
You may also like: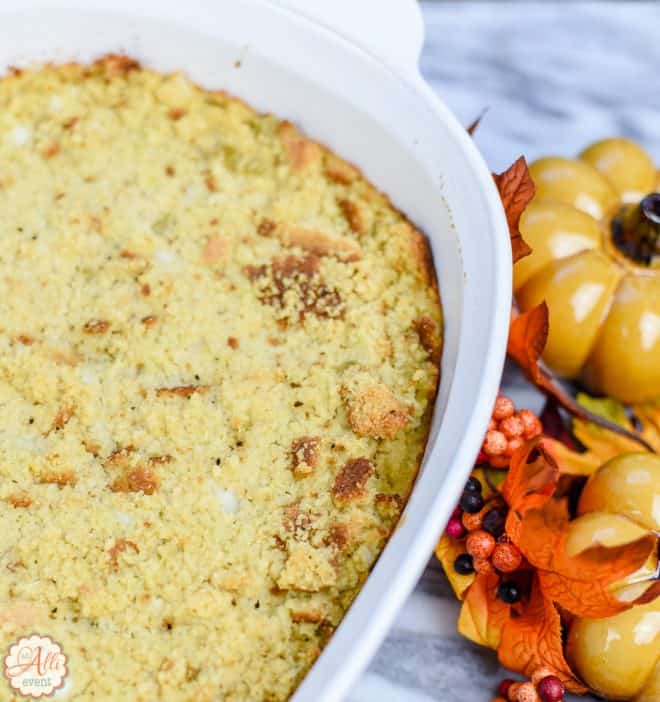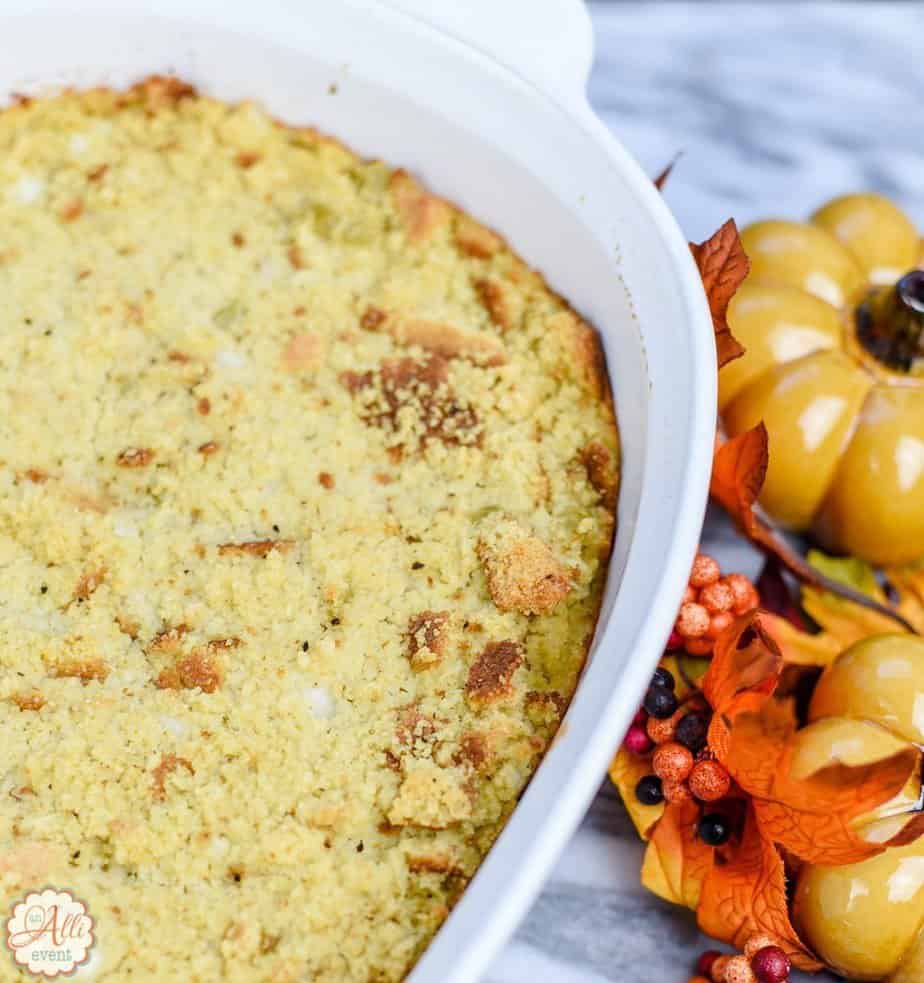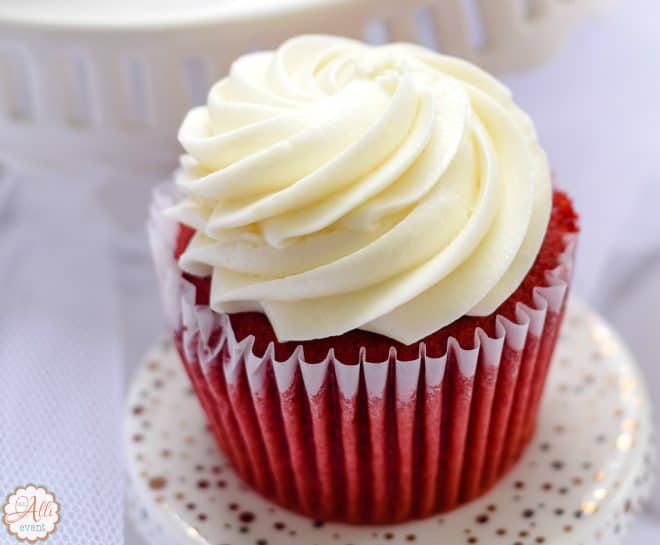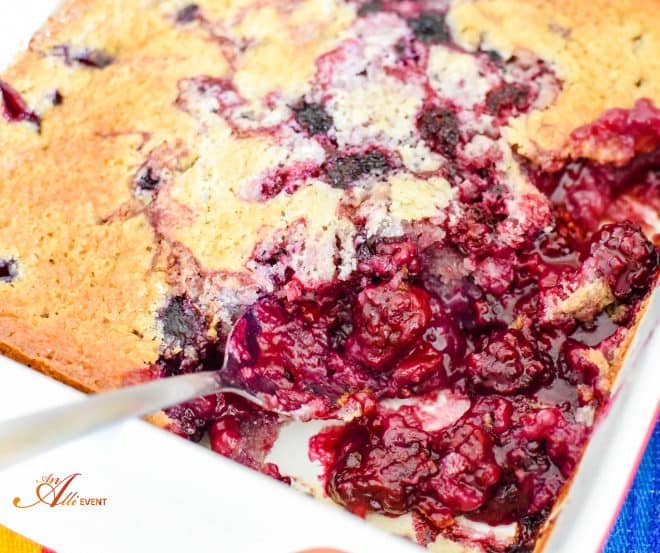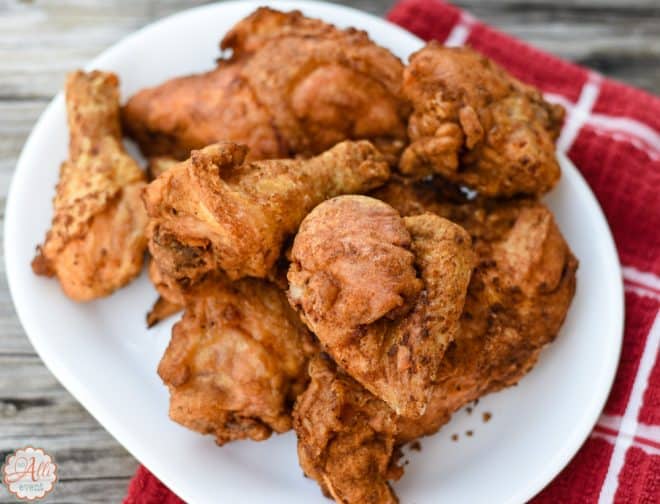 Print Friendly