I'm celebrating Throwback Thursday with these Pumpkin Caramel Cupcakes! It's never too early for pumpkin, right? Make sure you visit my page to find all my best cupcake recipes. I have some good ones!
These pumpkin caramel cupcakes have been staring at me since November 1st when I turned the page of my Betty Crocker calendar. They had me at first glance. And every time I looked at the calendar, I would gaze longingly at the most perfect looking cupcake.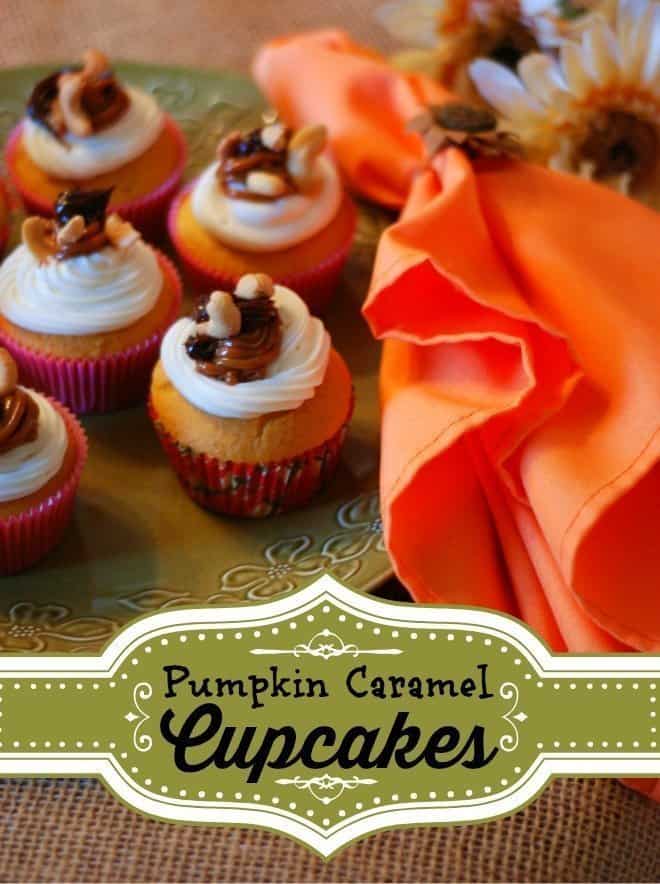 Pumpkin Caramel Cupcakes – hit or miss?
On Saturday I whipped up a batch to serve for dessert on Sunday. My daughter had one for breakfast and promptly declared it "The best pumpkin cupcake I've ever tasted."
These spiced pumpkin cupcakes are lightly filled with dulce de leche and topped with cream cheese frosting, chocolate sauce, and cashews.
I told my daughter not to mention the word "pumpkin" in front of the grandkids unless they specifically asked (I cannot tell a lie) because I thought that "P" word would scare them off.
Of course, their first question was, "What kind of cupcakes are these?" I said "dulce de leche" at the same time the daughter said "pumpkin." So much for discretion.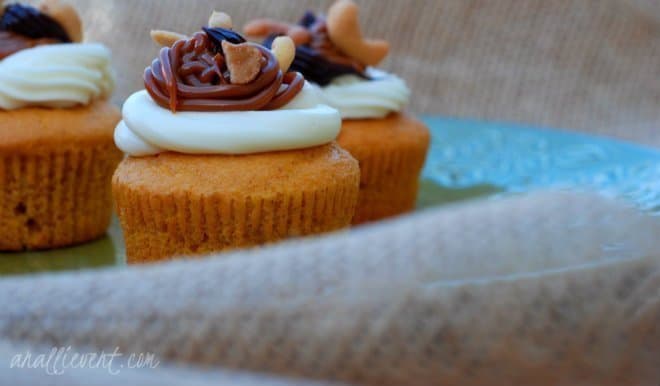 No One Can Eat Just One Cupcake
After Logan's third cupcake (don't tell his mom) he declared them to be delicious. All of my daughters and the hubby agreed that it was the best pumpkin cupcake ever. My picky son-in-law wouldn't even taste them. He just ate some dulce de leche straight up. As for me, I'm dieting. I didn't eat one. And the leftovers are going to work with my daughter and home with the grandkids.
These are definitely a keeper and you can find the recipe here! Thanks, Betty!
Helpful Hint: I'm usually a cake mix snob. I prefer my cakes made from scratch. But when I do cave and use a boxed mix, I always add a teaspoon of pure vanilla (I'm an imitation vanilla snob, too) extract. It just makes it taste more like homemade.