This shop has been compensated by Collective Bias, Inc. and its advertiser. All opinions are mine alone.
#KetchupsNewMustard #CollectiveBias. This post contains affiliate links. If you click a link and make a purchase, I may receive a small commission with NO added cost to you. 
Saturday was the perfect day to kick off grilling season!  The sky was bright blue, the sun was shining and a light breeze was blowing. It's time to take it all outside for a Nautical Themed Cookout!
 Shop at Walmart to Grab Grilling Essentials
With shopping list in hand, I headed to Walmart to grab all the essentials for grilling.  As I was walking down the condiment aisle, a childhood memory popped into my mind.  Yes, I'll tell you all about it.
Don't Forget the Mustard
When I was growing up, mustard was the only condiment I would eat. My mom made sure to always have plenty on hand, so I was thrilled to find that ketchup's got new mustard! New Heinz® Yellow Mustard is made with 100% natural ingredients, including stone-ground mustard seeds and a secret blend of spices and vinegar for the perfect flavor and taste.  Heinz has been serving up quality products since 1869, so into the cart, it went.
Heinz Yellow Mustard is thicker and doesn't sink into the bread and cause it to get all soggy.  You know how sometimes a watered down mustard will spew out with that first squeeze?  Heinz has designed their new top-down, squeeze bottle to eliminate that first watery squeeze!  You don't even have to shake the bottle.  You can find it right next to its main-squeeze, Heinz tomato ketchup!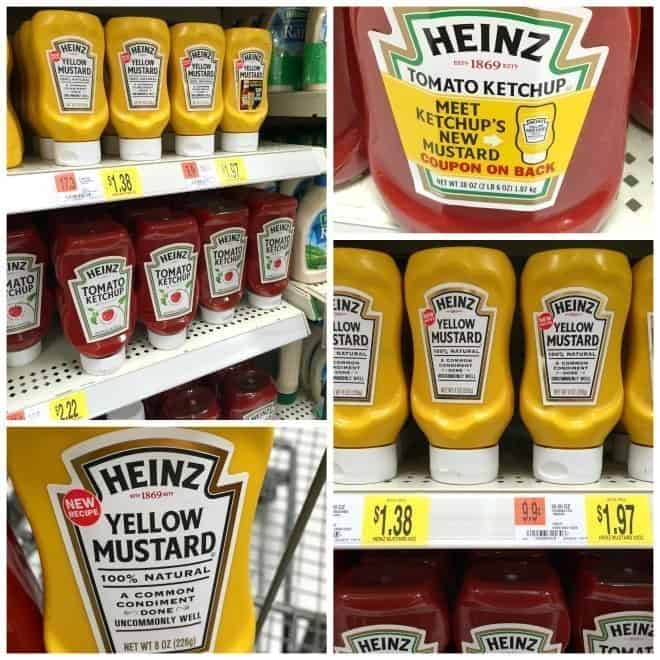 Easy Decorating
The reason I chose a nautically themed cookout is that I love the ocean, boats and the color blue goes so well with my favorite condiment.  I purposely set-up the buffet table in front of my old shed that really needs a new paint job.  But it came in handy when it was repurposed and used as a weathered old boathouse.
The tablecloth reminds me of the sea, so I added navy and white anchor placemats.  The sailboat and nautical candle holder centerpiece finish the table beautifully.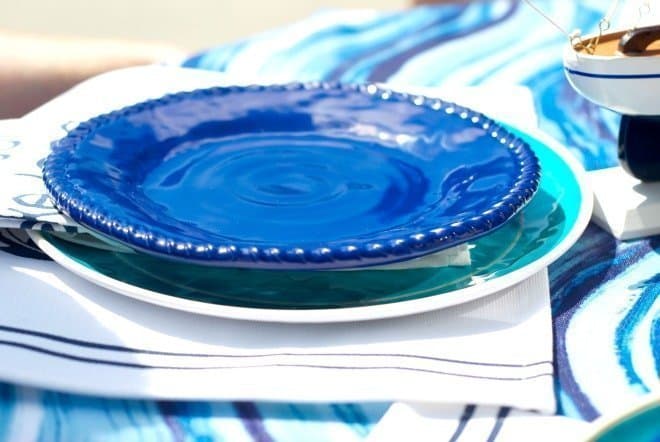 My favorite has got to be this ice bucket.  I'm in love because it's so cool AND it was on sale at Home Goods. There's nothing like cold lemonade on a warm, sunny day.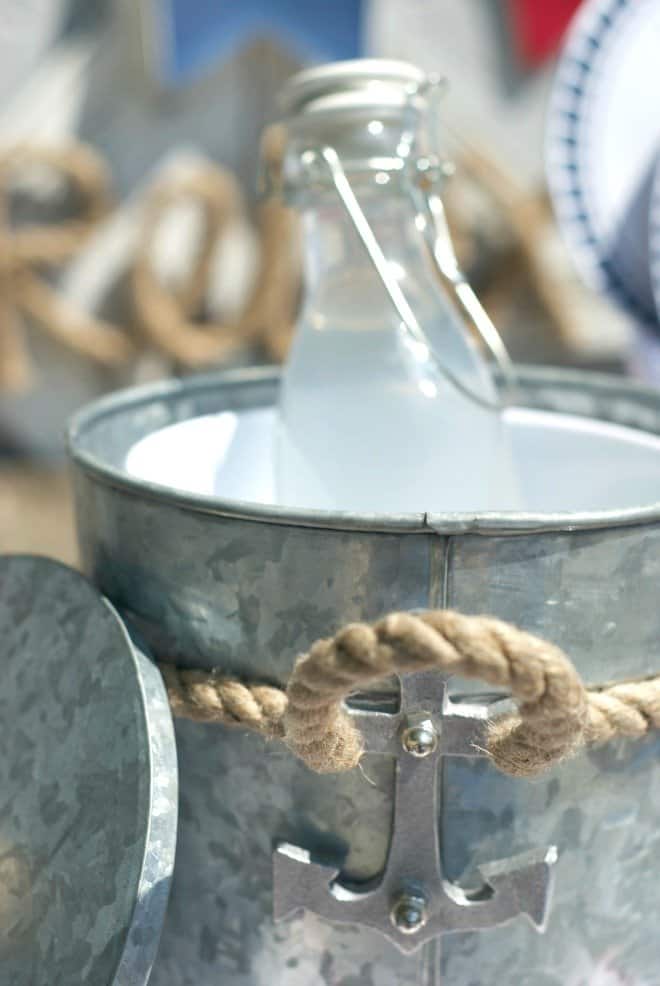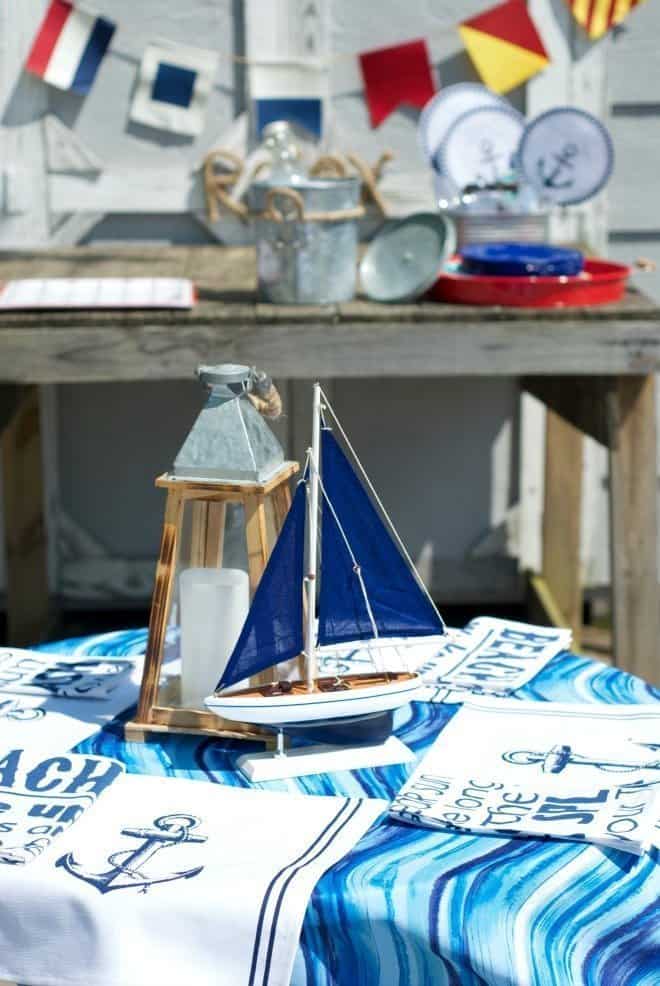 The Menu
Now that we're all set up, let's move on to the food!  The grill area is my husband's domain and he had both grills fired up because we had a lot of guests coming (12)!  Here's the menu: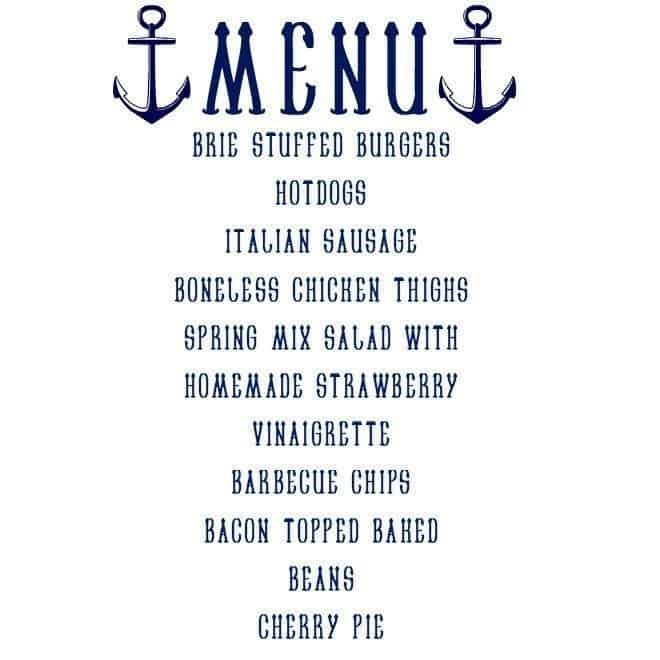 Strawberry Vinaigrette Recipe
The strawberry vinaigrette was easy to whip up right before my guests arrived.  I added additional sliced strawberries to my spring mix salad, along with cherry tomatoes and cucumbers.
Helpful Hint:  I like my strawberry vinaigrette a little chunky, so I crush the strawberries with a fork.  If you want a smooth dressing, place all the ingredients (except olive oil) in the blender.  Blend together and add olive oil slowly while the blender is on low.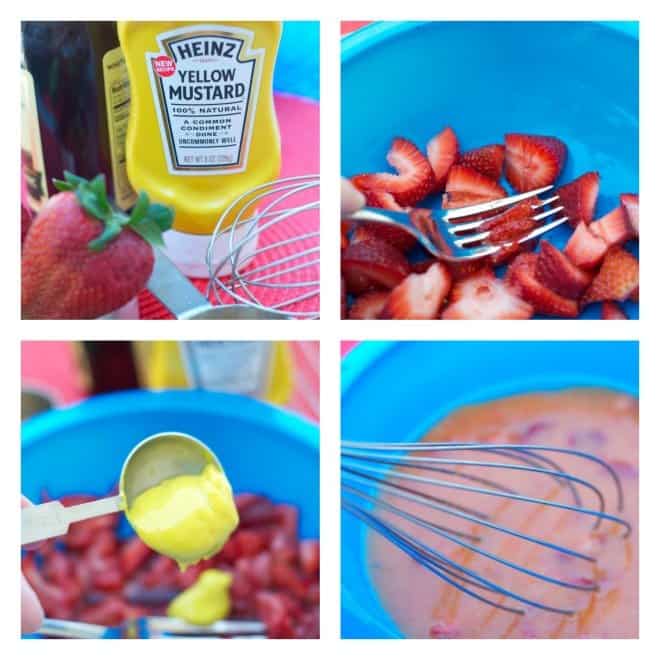 Strawberry Vinaigrette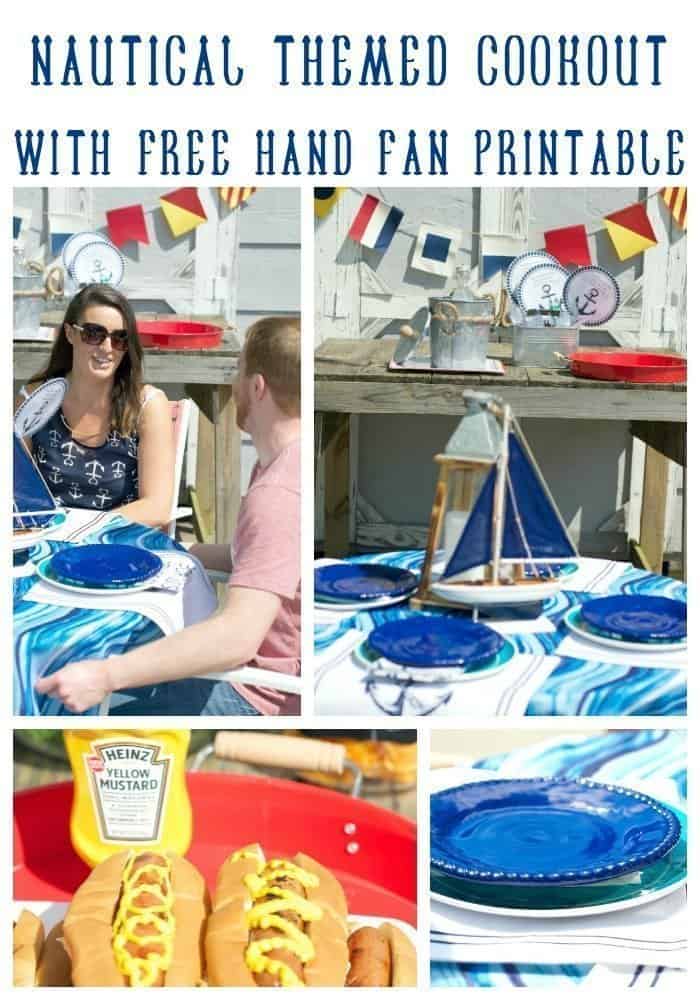 Ingredients
3/4 cup sliced strawberries
2 Tablespoons Heinz yellow mustard
3 Tablespoons white balsamic vinegar
2 Tablespoons honey
2/3 cup olive oil
Instructions
Crush sliced strawberries with a fork. Add the Heinz yellow mustard, white balsamic vinegar and honey. Whisk together. Slowly add the olive oil while whisking.
I also made a few brie-stuffed burgers along with the regular hamburgers.  Some of the young kids haven't acquired a taste for brie, so I only made a few.  It's so easy:  Place brie on top of a hamburger patty, top with another hamburger patty and seal well.  Grill carefully, but if a little cheese oozes out, that's fine, too. Don't forget to top with bacon and Heinz Yellow Mustard!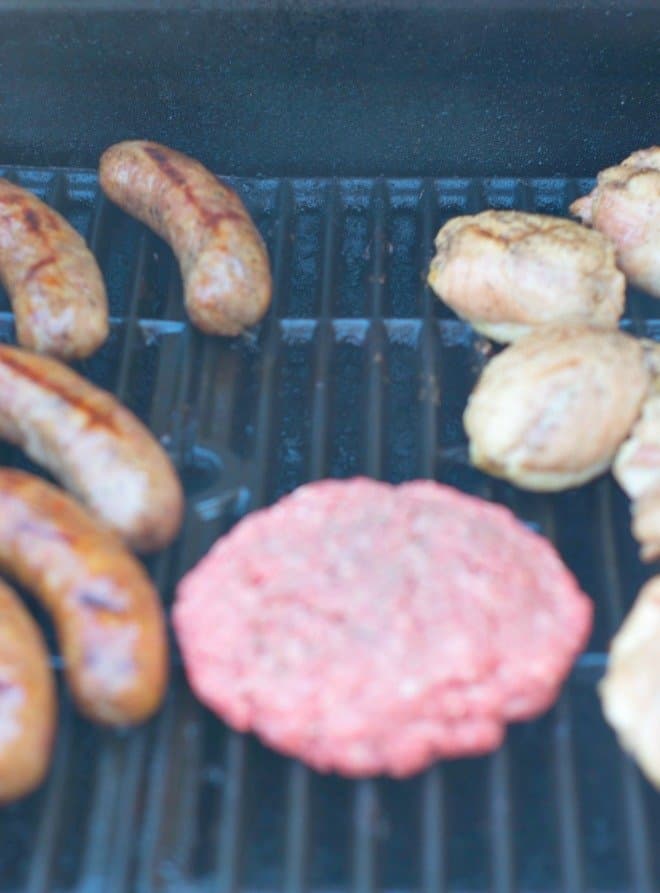 Let's Eat!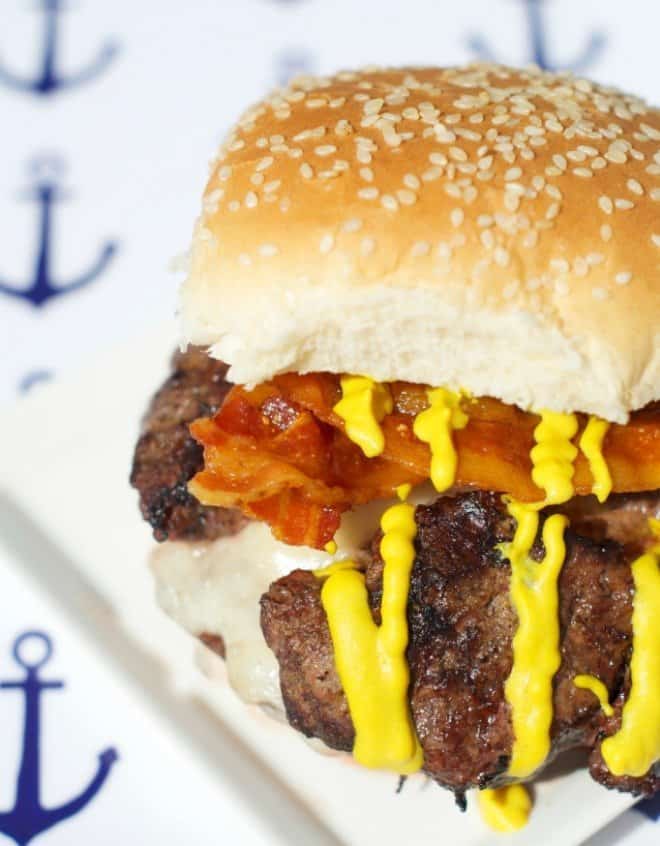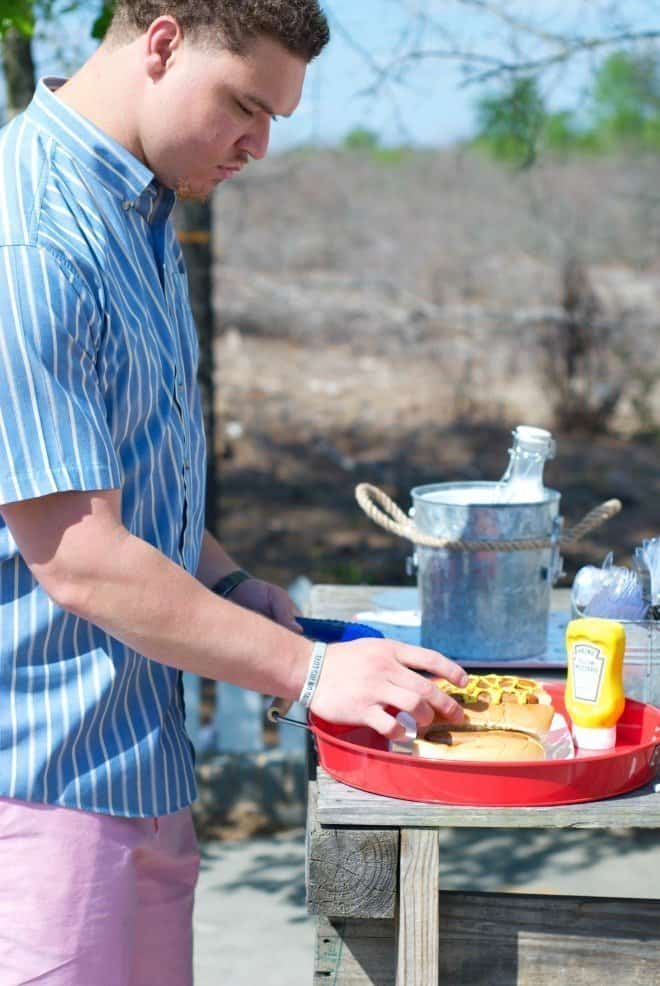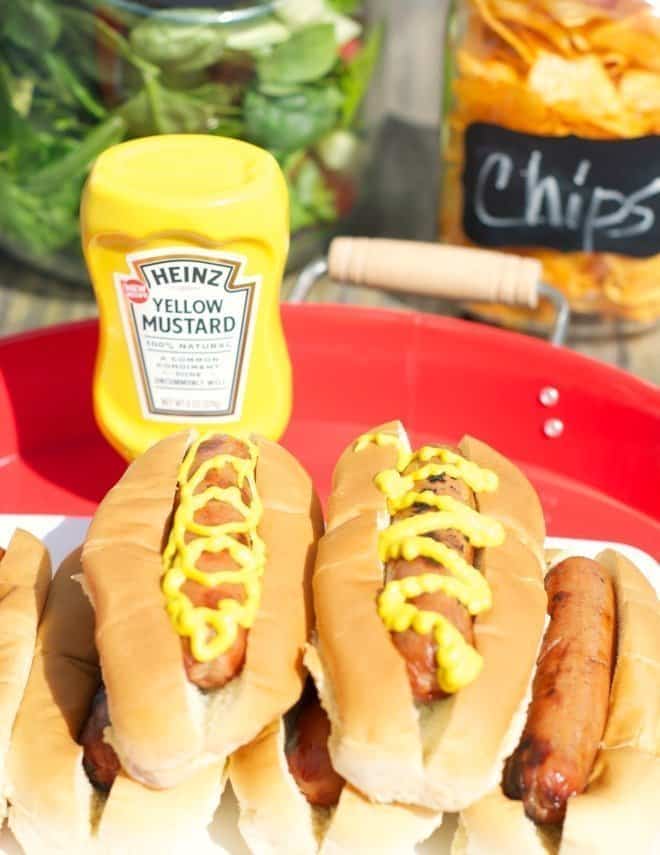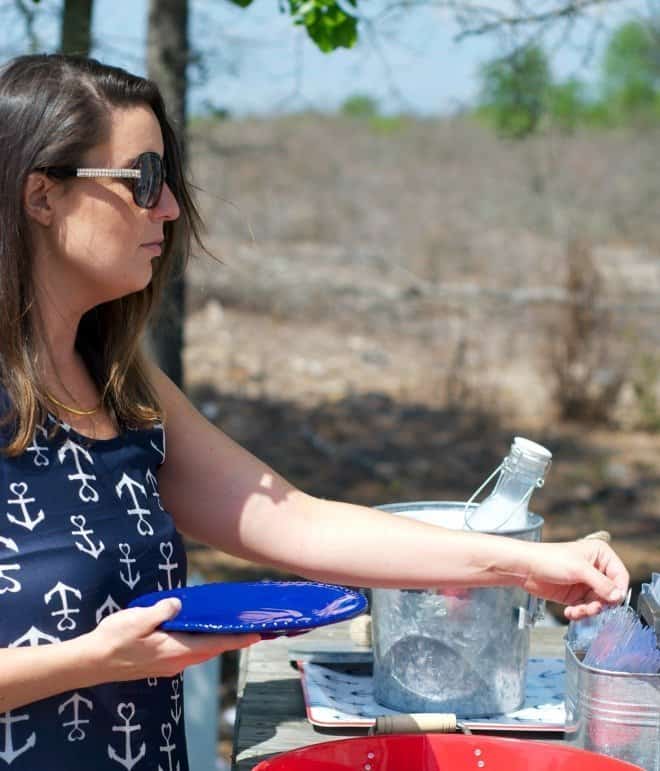 Adorable DIY Nautical Themed Fans & Free Fan Printable
To stay cool and to keep those pesky little gnats away, I made nautical themed fans!  Click here to download a free printable so you can make one, too!  You'll need 2 printables for each fan.  Cut them out and hot-glue them back-to-back onto a wooden paint stir stick. Use cardstock and be sure they are lined up evenly. That's it!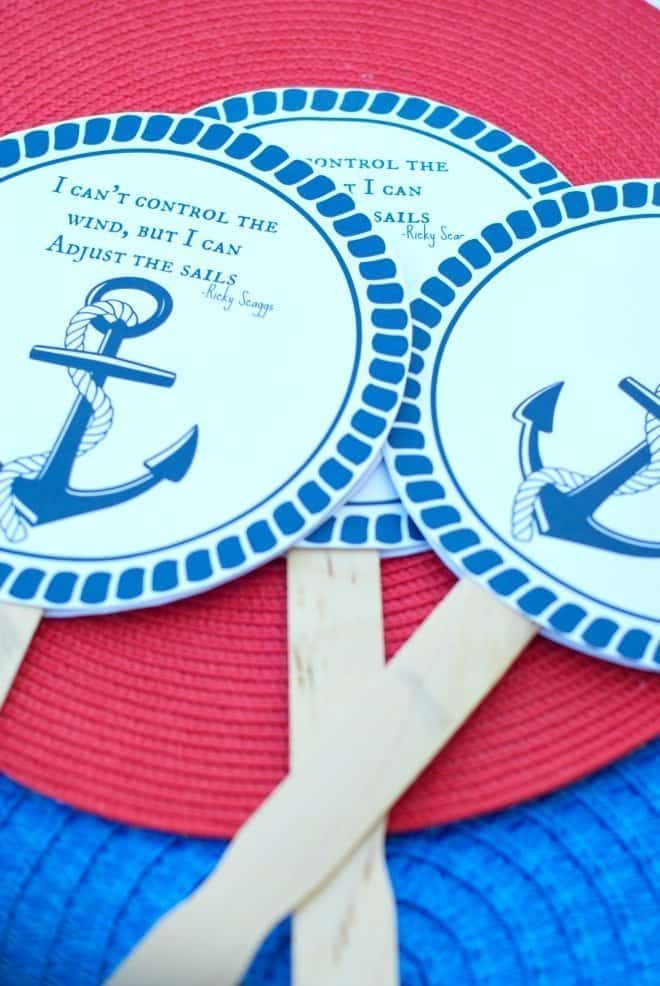 Our cookout turned out fabulous.  The food was delicious, the weather was wonderful – a perfect day to set sail with Heinz Yellow Mustard – my all-time favorite condiment!
I purchased my Heinz Yellow Mustard at Walmart, but it's also available at other major retailers nationwide.  What's your favorite way to use Heinz Yellow Mustard?
You May Also Like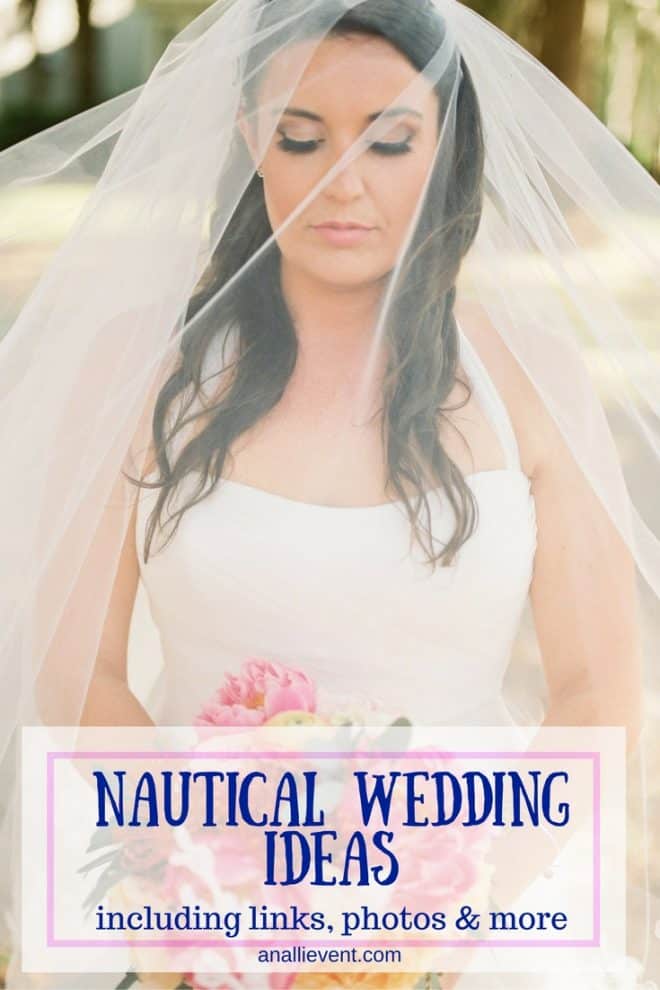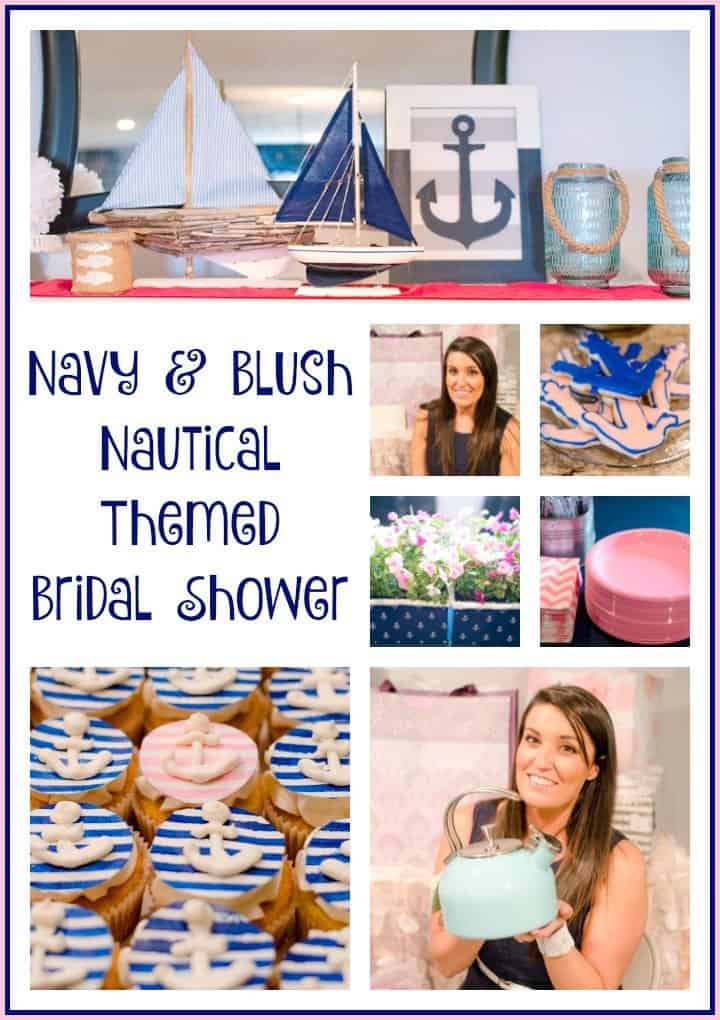 Cute Nautical Themed Baby Shower