This shop has been compensated by Collective Bias, Inc. and its advertiser. All opinions are mine alone.
#NudgeThemBack #CollectiveBias
Max, our German Shepherd, became part of the family on Christmas Day 2013.  He was six weeks old and it was love at first sight.  Our grandson, Logan, had begged for a dog for Christmas, but then added, "I want to keep him at your house."  Smart kid – all of the fun with none of the responsibility.
Max is Such a Sweetheart
Recently, my husband was outside playing basketball with the grandsons.  He was taking a break (couldn't keep up like I can, huh?) on the front porch when Logan fell on the concrete driveway and skinned his knees.  He was crying and in too much pain to get up, so Max kept running over to my husband, barking like crazy and would run back to Logan.  Finally, he laid down as close as he could get to Logan and tried to comfort him.  He would not move until my husband picked Logan up and took him inside.
Max is not Lassie!
I should skip right over the part where my husband said, "Lassie, did Timmy fall in the well?"  (You won't get it unless you've seen Lassie.  Timmy seemed to always fall in the well.)  Max does deserve an academy award!  He's that good!
When we invited the family over for our first cookout of the season a few days ago, I wanted to have a special treat for Max to enjoy.  The youngest grandchild's favorite activity is giving Max a snack.  We have to keep our eyes on him to make sure he's not sharing his ice cream with Max.
While I was shopping for the cookout at Walmart, my husband wandered over to the dog treat area and spotted a new product, Nudges® Grillers and Sizzlers.  After reading the ingredients, he knew he had found the perfect treat for Max.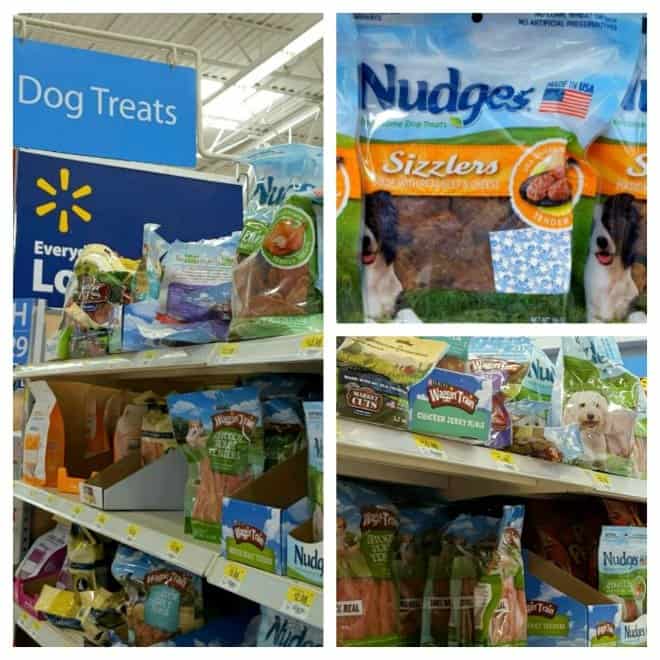 Nudges® Grillers and Sizzlers come in a variety of flavors and sizes.  Max's favorite is the Grillers Chicken and the Sizzlers Beef & Cheese.
Grillers –

Chicken (18oz)
Steak (3oz & 18oz)
Sizzlers –

Chicken Bacon (3oz & 18oz)
Beef & Cheese (3oz & 18oz)
I want the best for Max, so I'm glad that Nudges® are high quality, real food-inspired treats and that meat is the #1 ingredient. They're made in the good ole' USA with only USA-sourced protein. Also, there are no artificial flavors or fillers. They even have grill marks on them – perfect for a cookout!  The best part?  Max is wild about his new treats!
Max has brought such joy into our lives! And when I'm outside working in my flower gardens, he's right beside me, licking my heels (hopefully he'll grow out of that soon) and helping me dig (in all the wrong places).  And when it's time for a treat, he deserves the very best.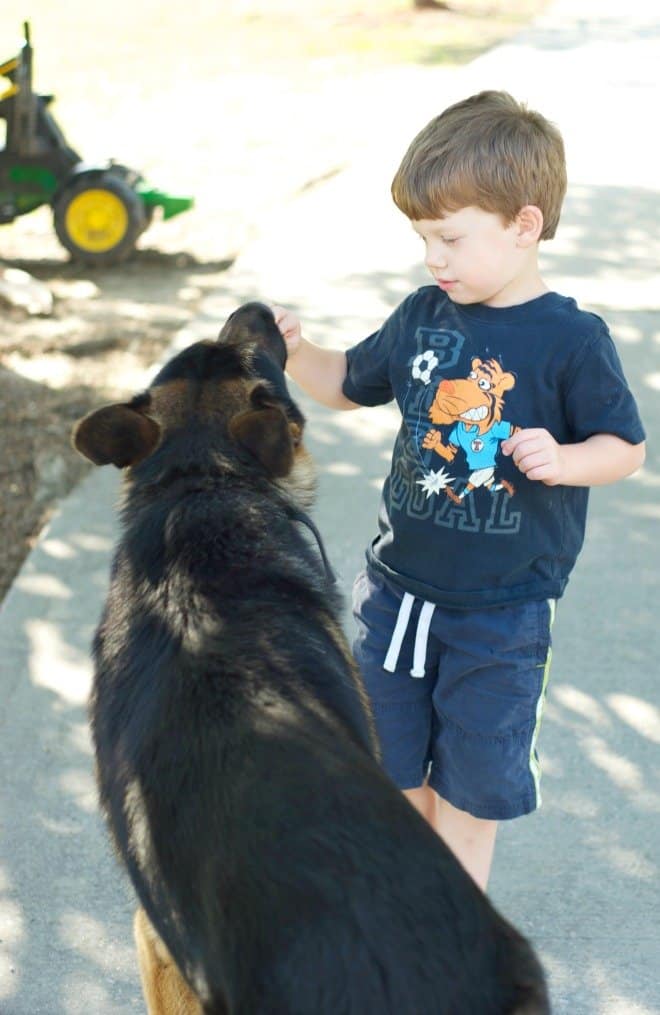 Oh, yeah, Max wants you to check out Nudges® new Jerky Cuts (36 oz.) value size the next time you're at Walmart.