Cheesy Pinto Bean Casserole is a sponsored post written by me on behalf of Luck's. Thanks to Luck's for also supplying the delicious Pinto Beans for this recipe. All opinions are my own.
According to the calendar, fall has officially arrived. According to the weather, it's still summer here in the south so we're firing up the grill this weekend. That's one of the things I love about the south, we get to grill outside pretty much all year round.
At my house, my husband and I enjoy cooking together. He's the grill master and I get to concentrate on my favorite part of the meal, the sides.
My most-requested side dishes are always easy to make and include quality ingredients. That's why I often serve Cheesy Pinto Bean Casserole. While the casserole is baking, I can sit back and relax while my husband mans the grill. Sounds like a plan to me!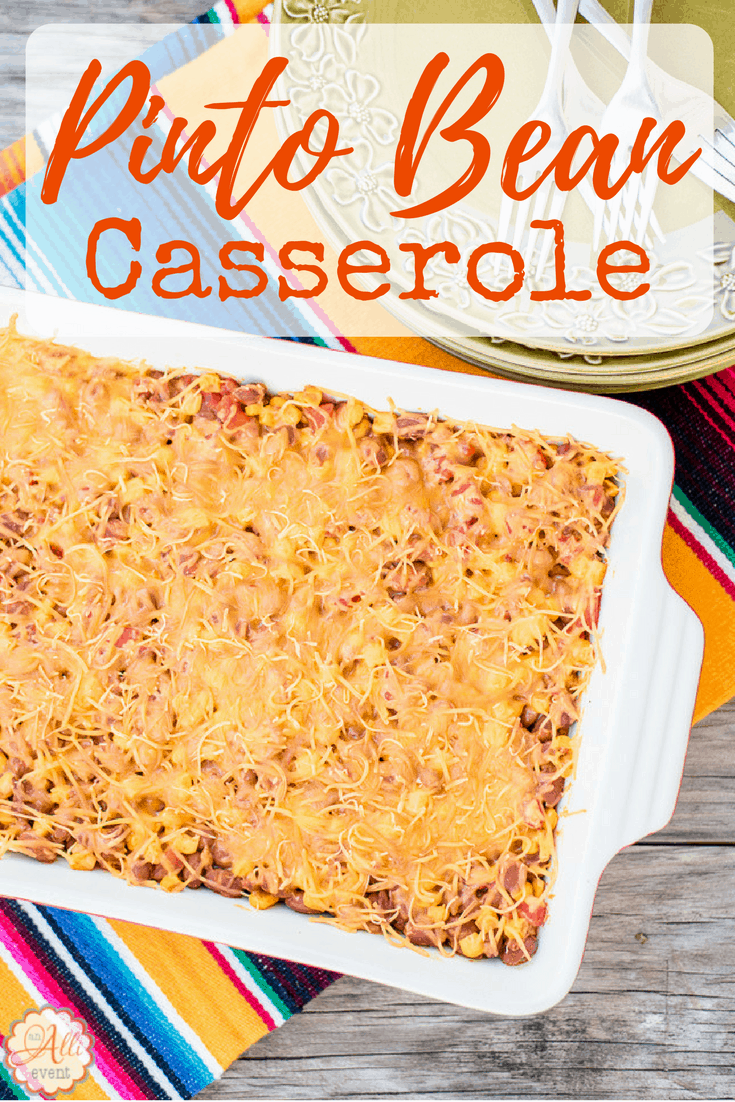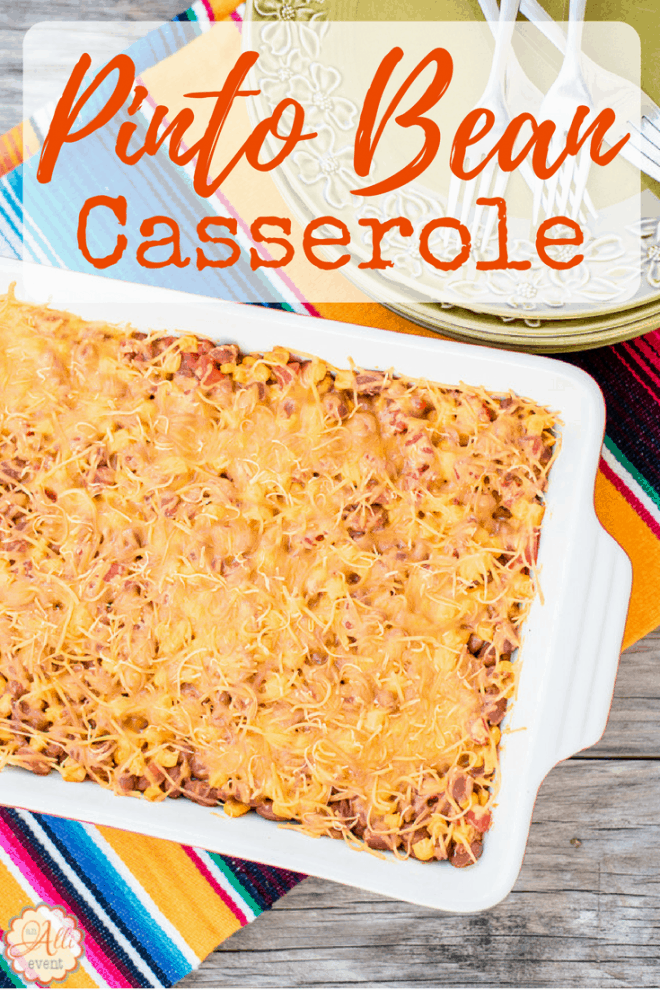 I hail from a long line of authentic southern cooks and one of the many tips my mama taught me was to always use the absolute best ingredients when cooking. That's why I always rely on Luck's Pinto Beans when making my Cheesy Pinto Bean Casserole. Just like me, Luck's has culinary roots in the south. They've been delivering their signature southern taste since 1947.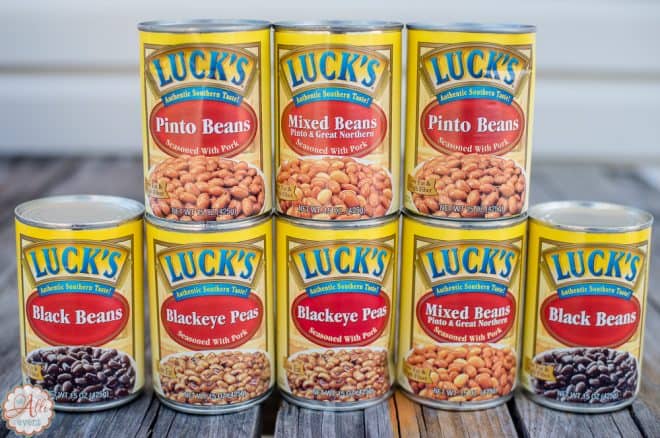 Luck's Pinto Beans are soaked and simmered longer than other canned pinto beans. That's why they have a softer texture and that authentic southern taste. The creamy, pork seasoned sauce takes these beans to the next level!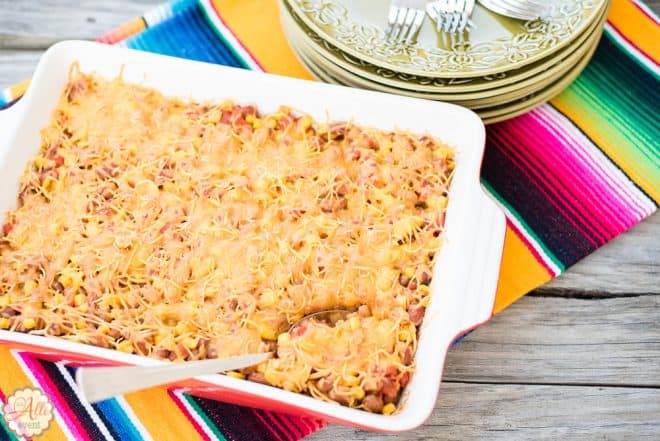 My Cheesy Pinto Bean Casserole pairs well with grilled chicken or steak fajitas. Sometimes, I even make this casserole as a stand-alone dish. It's that good! 
Cheesy Pinto Bean Casserole
Slightly crush tortilla chips and place in a greased 13 x 9 baking dish.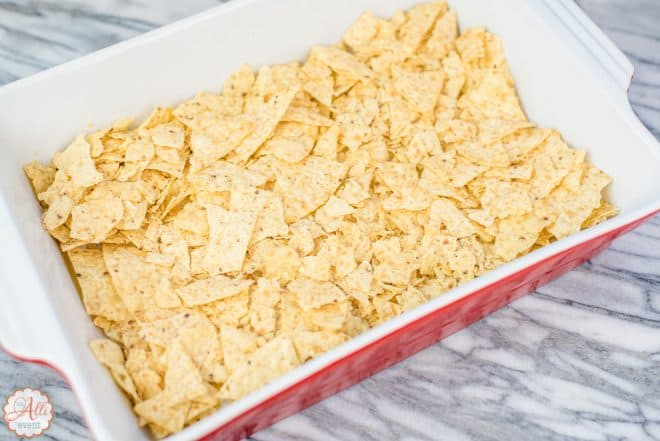 In a large bowl, combine Luck's Pinto Beans, corn, tomatoes, tomato sauce and taco seasoning.
Don't drain the pinto beans! You want to add all the rich, creamy, pork-seasoned sauce.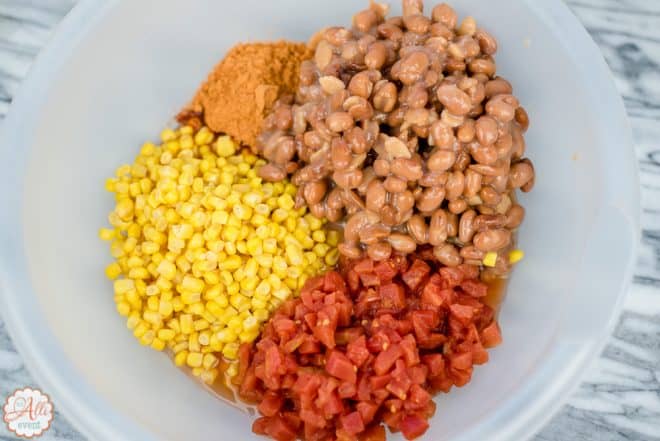 Pour the pinto bean mixture over the crushed chips.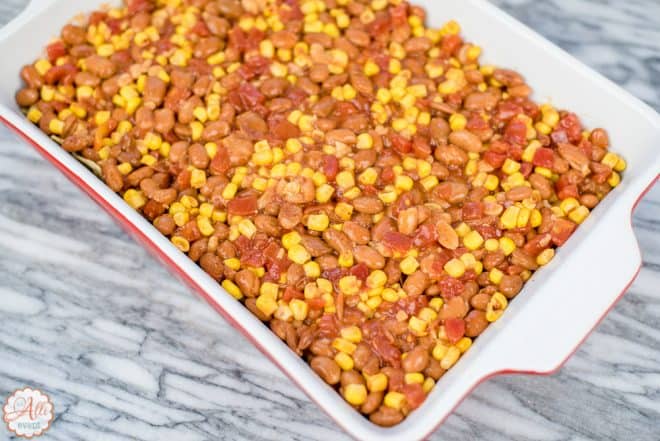 Sprinkle with cheese.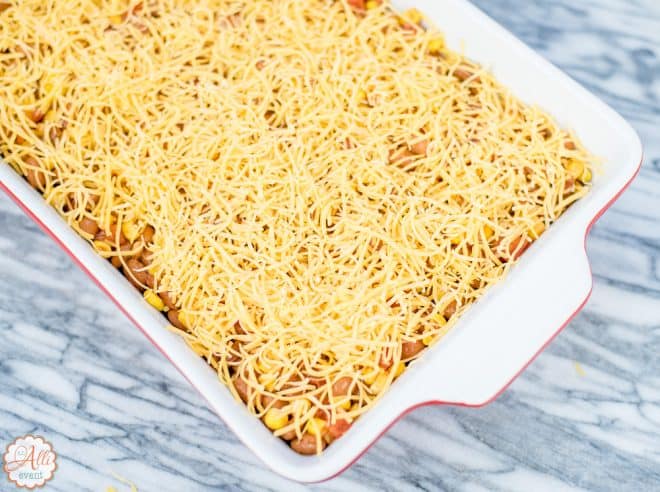 Bake for 20-25 minutes or until heated through.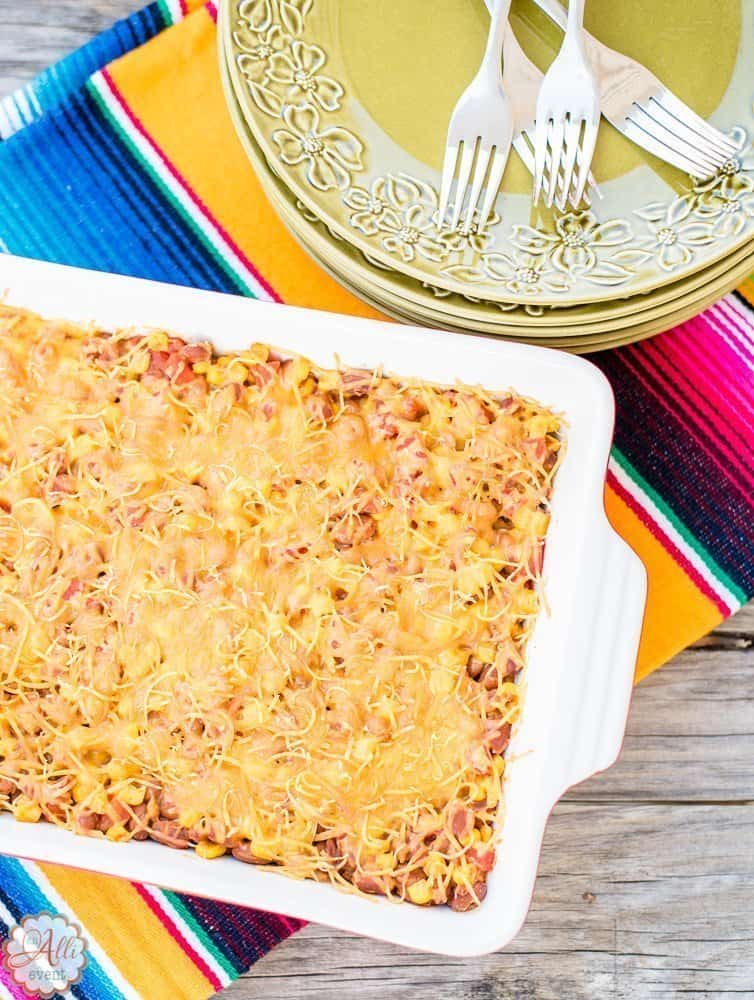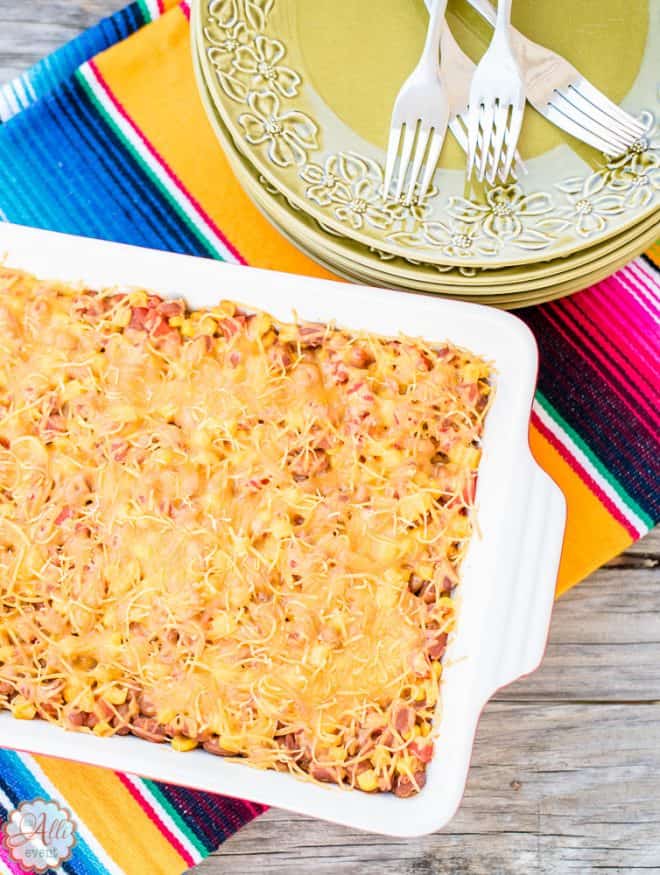 Cheesy Pinto Bean Casserole
Ingredients
8 oz. tortilla chips, crushed
2 cans Luck's Pinto Beans
1 can whole kernel corn, drained
1 can diced tomatoes
1 can tomato sauce (8 oz)
Taco Seasoning Mix (1 envelope)
1-1/2 cups shredded sharp cheddar cheese,
Instructions
Preheat oven to 350º F.
Grease a 13 x 9 baking dish with cooking spray.
Slightly crush tortilla chips and spread in the baking dish.
Combine the corn, tomatoes, tomato sauce and taco season mix in a large bowl. Pour over chips and sprinkle with cheese.
Bake for 15-20 minutes or until cheese is melted and the casserole is heated through.
https://www.anallievent.com/pinto-bean-casserole/
I'm so glad my mama taught me how to cook and to always use quality ingredients, just like her mama taught her. These days, I'm passing on our southern culinary skills to my own children. Don't tell anyone, but my daughter can make southern biscuits better than me.
Helpful Hint: When you go grocery shopping to make my Cheesy Pinto Bean Casserole, be sure and use this coupon to save on your next purchase of Luck's products.
Want more delicious recipes? Luck's has you covered! Which one will you try first?
This is a sponsored post on behalf of Luck's.
Print Friendly