Red, White & Blue Juicy Gels has been compensated by Collective Bias, Inc. and its advertiser. All opinions are mine alone. #SnackPackMixins #CollectiveBias
School's out for summer, so that means lots of play dates with the four grandkids!  Whether it's running through the sprinklers with our dog, Max or an energetic game of baseball, we're outside most of the day. I'm also busy teaching them some old school games like Kick-The-Can and Red Rover!  By mid-afternoon, we're all ready for a snack break!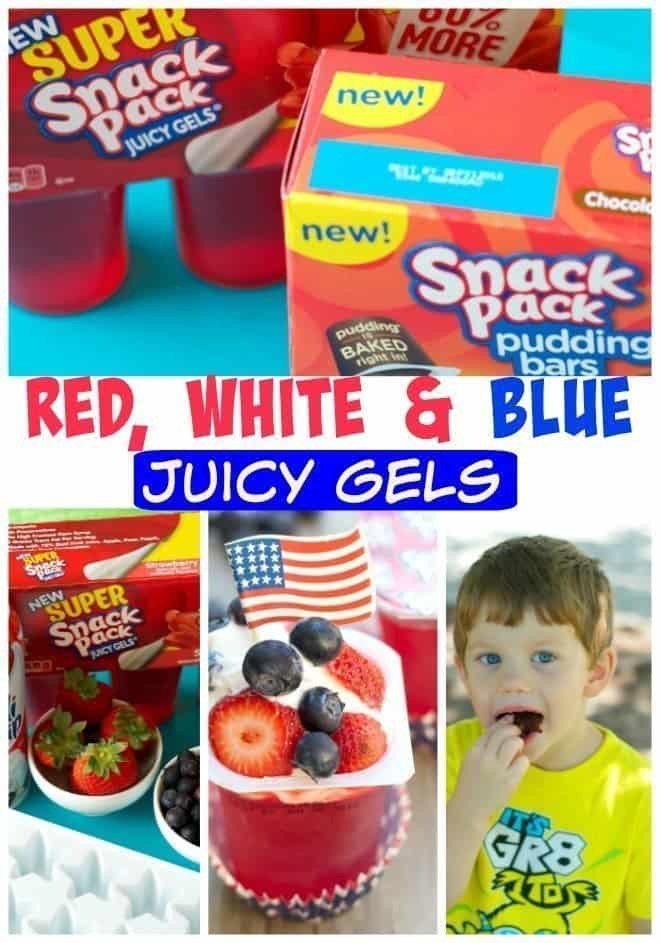 Right before the grandkids arrive, I always head to Walmart to stock up on their favorite foods.  I was excited when I spotted the new  Strawberry SUPER (60% more!) Snack Pack Juicy Gels on the pudding aisle.  I also noticed NEW Snack Pack Pudding Bars right above the juicy gels, so I grabbed a box of those as well.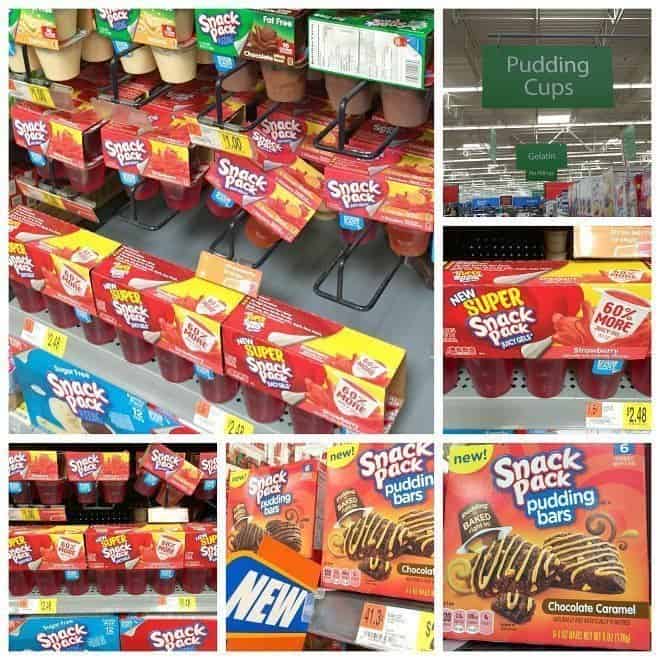 Since July 4th is right around the corner, I decided to sneak in some blueberries, strawberries and add some Reddi Whip stars to create Red, White & Blue Juicy Gels.  Walmart had everything I needed to create patriotic snacks for the kids.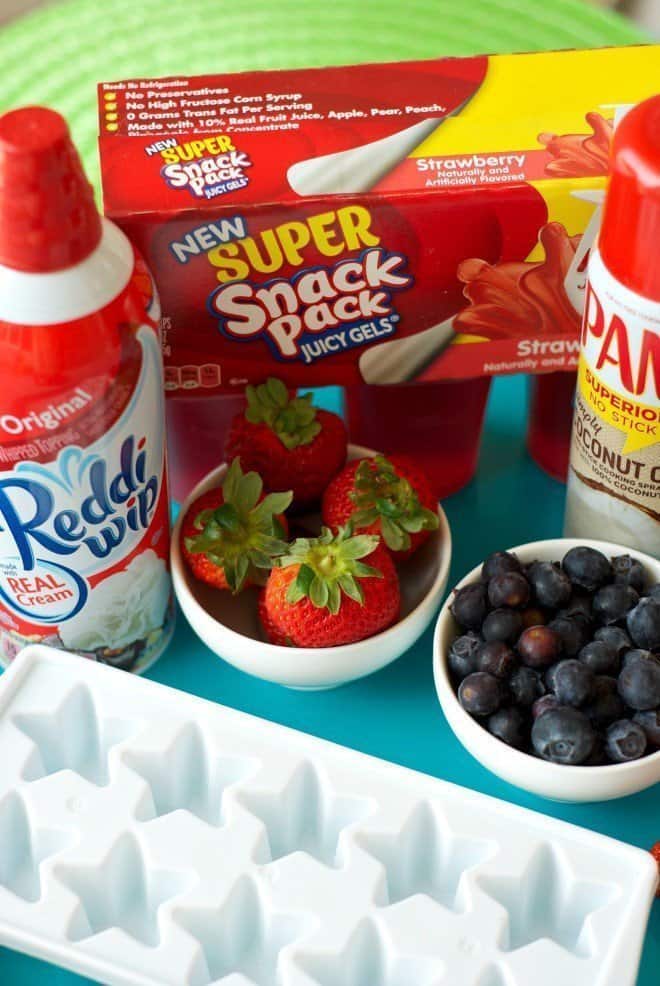 Red, White & Blue Juicy Gels
Make the Stars
To make the stars, you'll need a star-shaped ice cube tray.  You can grab one from Amazon using my affiliate link. I may make a small commission with no additional cost to you.
Spray the tray lightly with PAM cooking spray and fill with Reddi Whip.  Refrigerate overnight.  To remove the stars, place the bottom of the tray in hot water for a couple of seconds.  Turn the tray over onto waxed paper or aluminum foil and the stars will slip right out.  Serve immediately.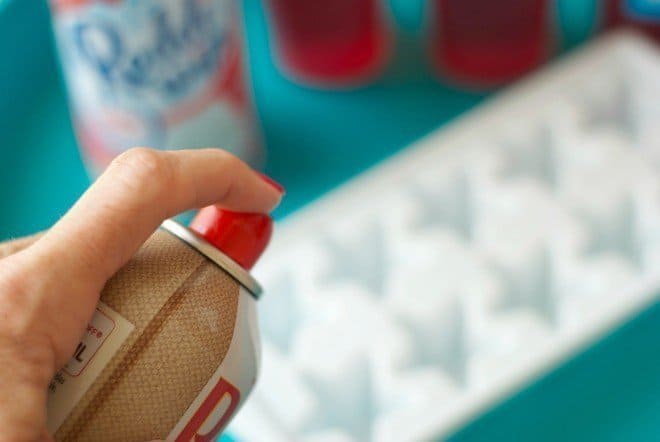 Top the Snack Pack Juicy Gels with Fruit
I always let the kids help me top the Snack Pack Juicy Gels with Reddi Whip, blueberries, and sliced strawberries.  The stars and flags add a festive, patriotic vibe!  The stars will lose their shape very quickly if you eat them outside!   (I almost didn't get a photo of the stars because they melted so quickly, but the kids didn't care) 🙂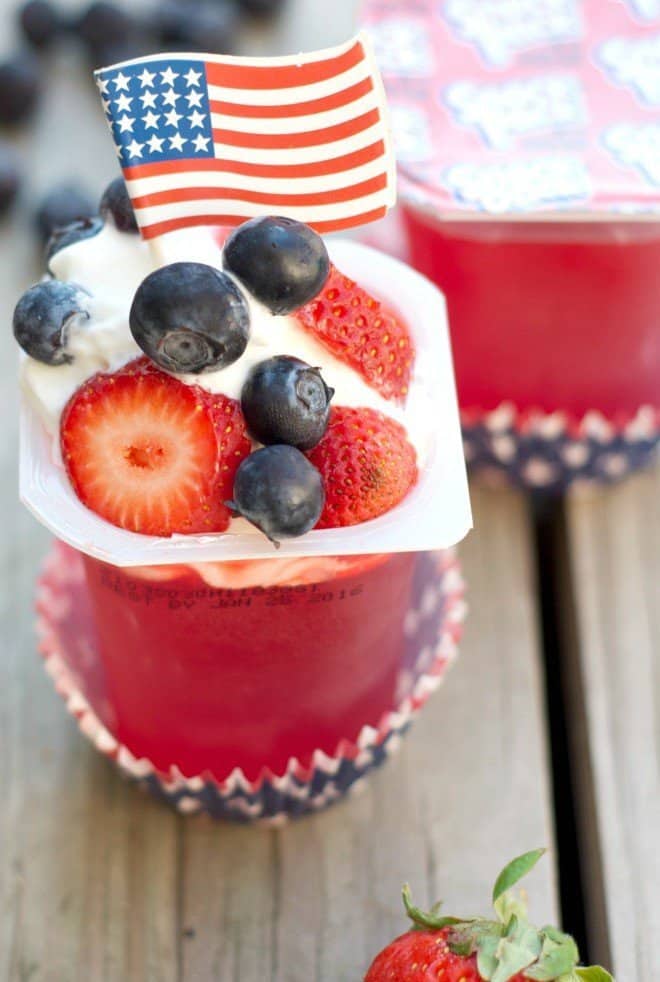 Red, White & Blue Juicy Gels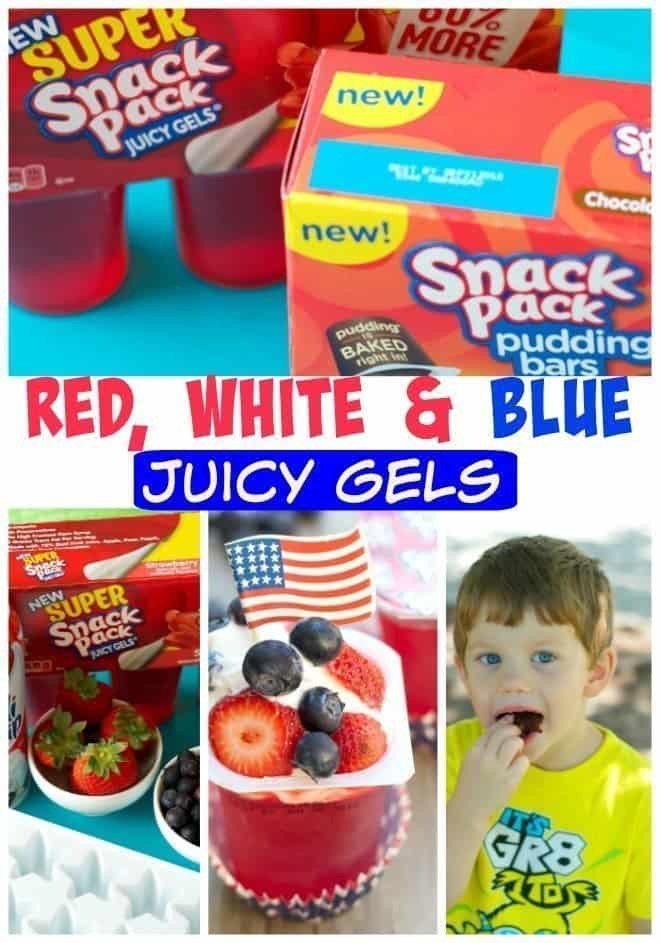 Ingredients
1 - 6-count Strawberry SUPER Snack Pack Juicy Gels
1 cup strawberries, sliced
1 cup blueberries
Reddi Whip Stars
Instructions
Top Strawberry SUPER Snack Pack Juicy Gels with Reddi Whip.
Add sliced strawberries, blueberries, & Reddi Whip stars.
Enjoy
No Fake Smiles Allowed!
While the oldest two were eating juicy gels and the youngest two were munching on snack pack pudding bars, I tried to sneak up on them to snap some candid photos.  I didn't want any fake smiles flashed my way.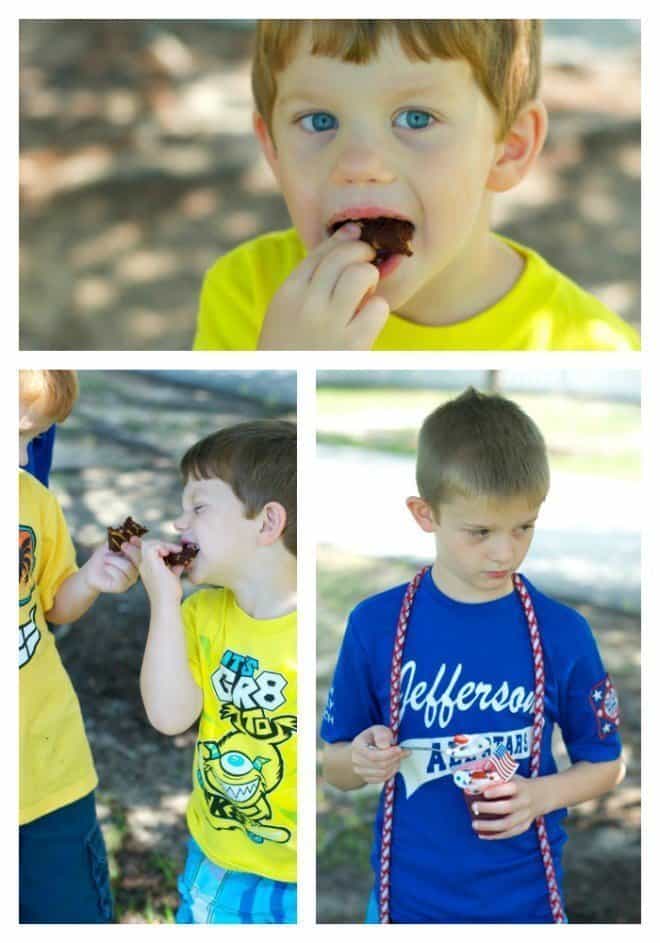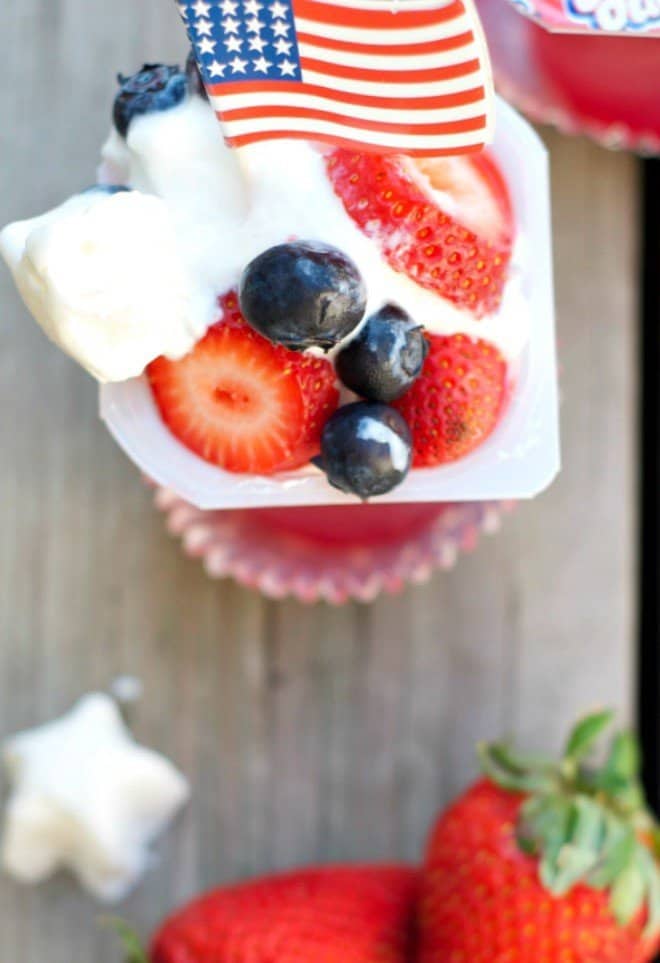 The kids may not always agree on what game to play, which cartoon to watch or what to eat for lunch, but they all agree that their favorite snack is Strawberry Super Snack Pack Juicy Gels.  And we all agree that summer is our favorite season of all!  Oh, the memories we're making!
How do you top your juicy gels?
You May Also Like
Red, White & Blue No-Churn Ice Cream
Quick & Easy Ice Cream Sandwiches