Quick and Easy Ice Cream Sandwiches is part of a social shopper marketing insight campaign with Pollinate Media Group®, Sara Lee®, and Breyers®. All opinions are my own. #pmedia #EasySimpleSweet http://my-disclosur.es/OBsstV
A few days ago I needed a last-minute dessert. And I have standards to uphold, especially after a childhood friend from my home state of GA commented that I was putting our sweet, little hometown on the map. That means I have to always bring my A-game, right?
As I pulled out my freezer drawer and gazed inside, waiting for a dessert to magically appear, I remembered I had a Sara Lee® Pound Cake and a carton of Breyers® Chocolate Ice Cream hidden away in the top drawer.
Most of my family members don't really notice the top drawer since the freezer door is on the bottom and that requires actually leaning over.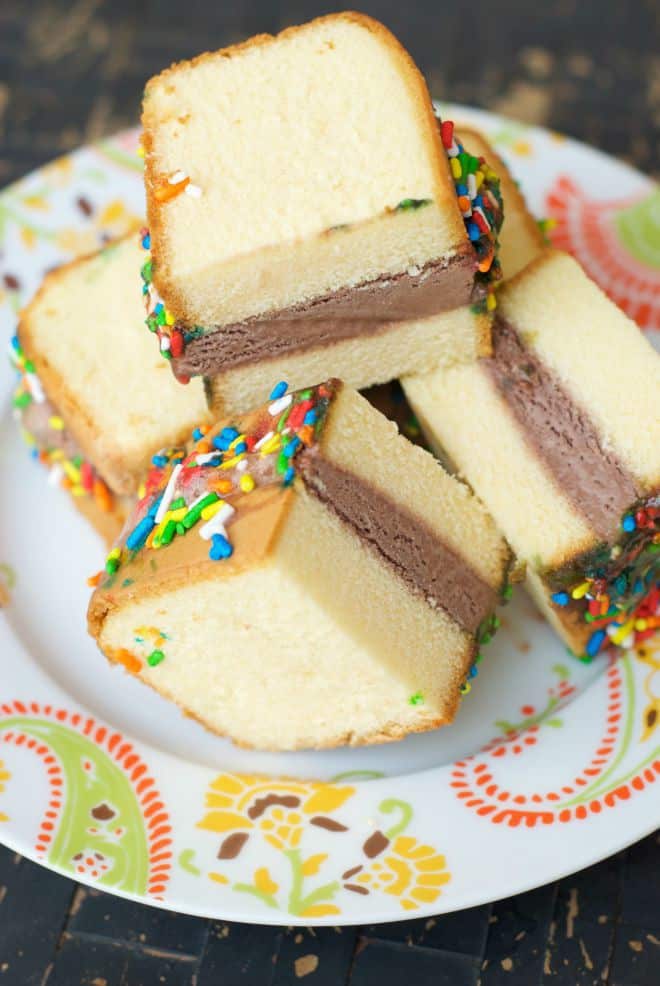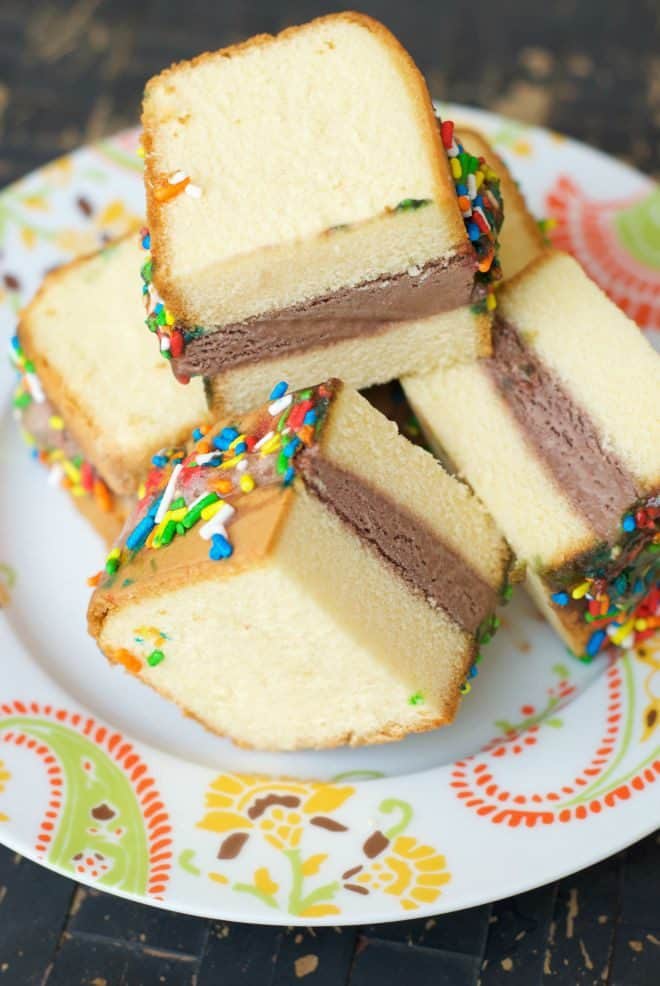 The Sara Lee Jingle
Ever since I was a little girl, Sara Lee Pound Cake has been one of my very favorite desserts. I would actually run around singing that little jingle, "Nobody Doesn't Like Sara Lee."
At first, I thought it was, "Nobody Does It Like Sara Lee" and would belt it out at the top of my lungs. Both statements are true, but the first one is correct.
Over the years, I've topped that pound cake with strawberries and whipped cream, chocolate sauce, and vanilla ice cream, and I've served it all on its own with coffee.
This time, I decided to go a completely different route and make Quick & Easy Ice Cream Sandwiches. Hey, it's still really hot here in the south and I needed a cool and creamy dessert.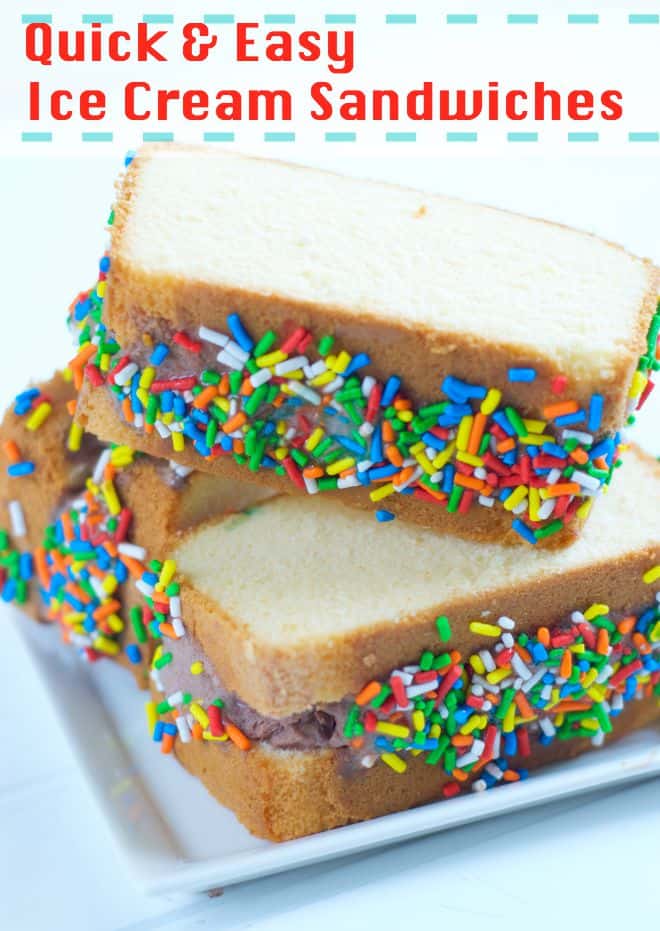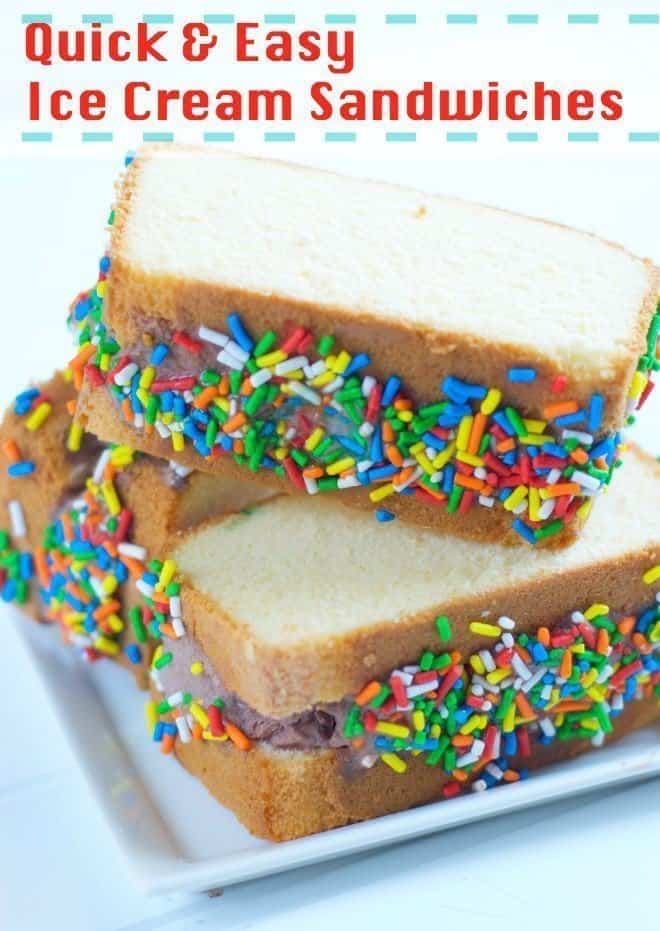 Quick and Easy Ice Cream Sandwiches
I removed the ice cream and pound cake from the freezer and let it rest at room temperature for about 10 minutes – just to soften things up a bit.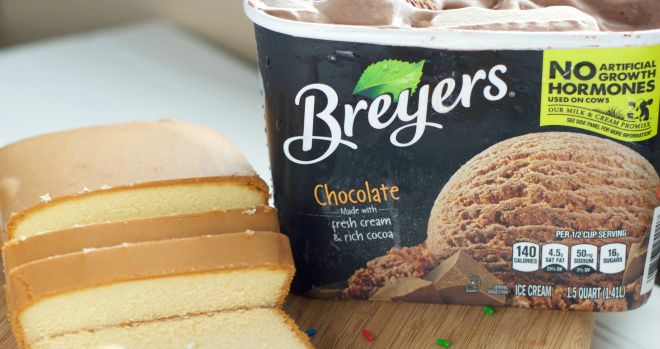 After slicing the cake, I spread the softened ice cream on one side of the pound cake and topped with another slice.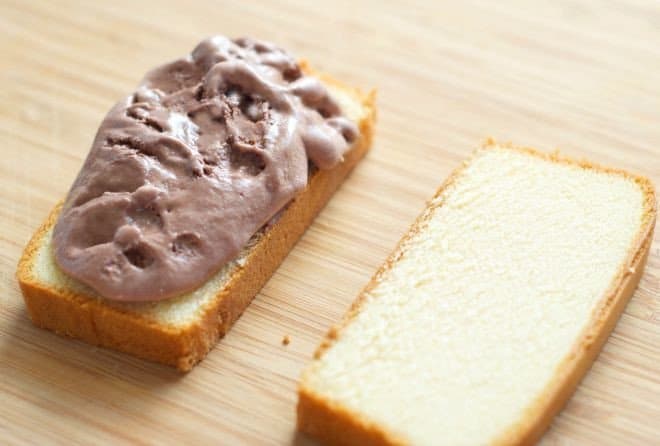 Then I rolled the edges in sprinkles and placed the ice cream sandwiches back in the freezer to harden.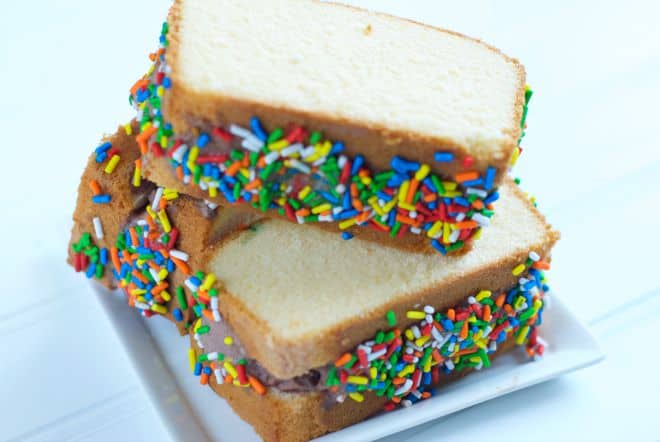 Quick & Easy Ice Cream Sandwiches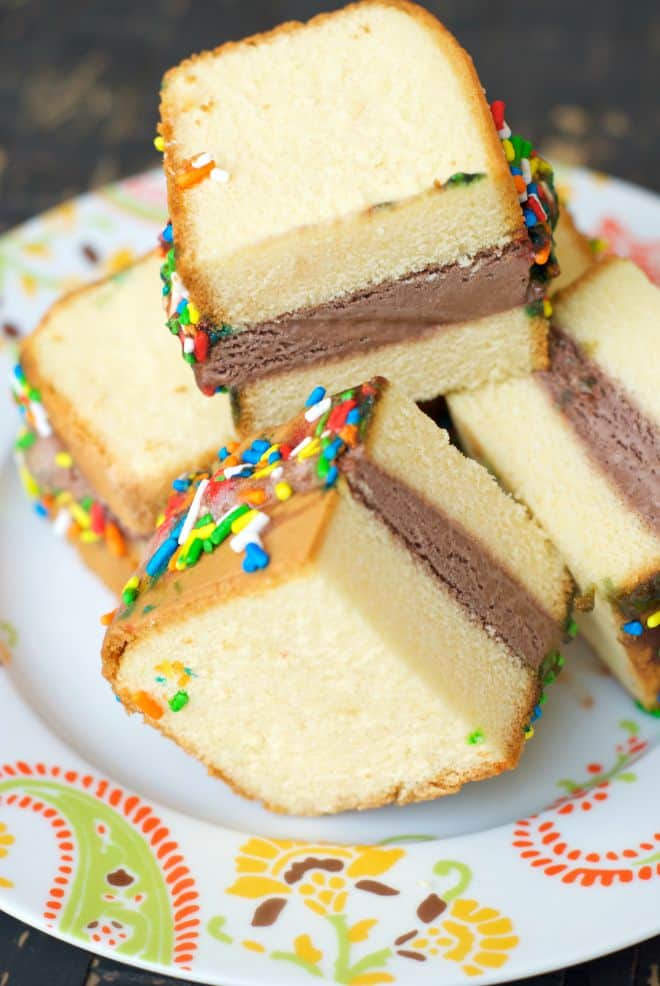 Ingredients
Sara Lee® Pound Cake (16 oz.)
Breyers® Ice Cream in your favorite flavor
Breyers® Sprinkles
Instructions
Remove the pound cake and ice cream from the freezer and let set about 10 minutes or until the ice cream has softened.
Slice the pound cake into 1/2 inch slices.
Spread ice cream on a slice of pound cake and top with another slice.
Roll in sprinkles.
Wrap with plastic wrap and place back in the freezer until hardened.
Nutrition Information
Yield
6
Serving Size
1
Amount Per Serving Calories 176Total Fat 9gSaturated Fat 5gTrans Fat 0gUnsaturated Fat 3gCholesterol 36mgSodium 91mgCarbohydrates 21gFiber 1gSugar 18gProtein 3g

My quick and easy ice cream sandwiches were a huge hit and the best part is that you can make them up to a day ahead of time and just let them chill in the freezer.
Of course, if you're like me, you have to attach a Do Not Eat note so you'll actually have dessert.
I feel good about serving Sara Lee pound cake because it's made with real quality ingredients and it saves me so much time and effort. And Breyers ice cream is made with fresh cream, sugar, and milk from cows not treated with artificial growth hormones. That's a biggie for me!
Once you try my Quick & Easy Ice Cream Sandwiches, you'll want to always have a stash of Sara Lee pound cake and Breyers Ice Cream in the freezer.
What's your favorite Breyers ice cream flavor?
If you love ice cream, make sure and try my no-church ice creams below. Just click the orange link to get the recipe.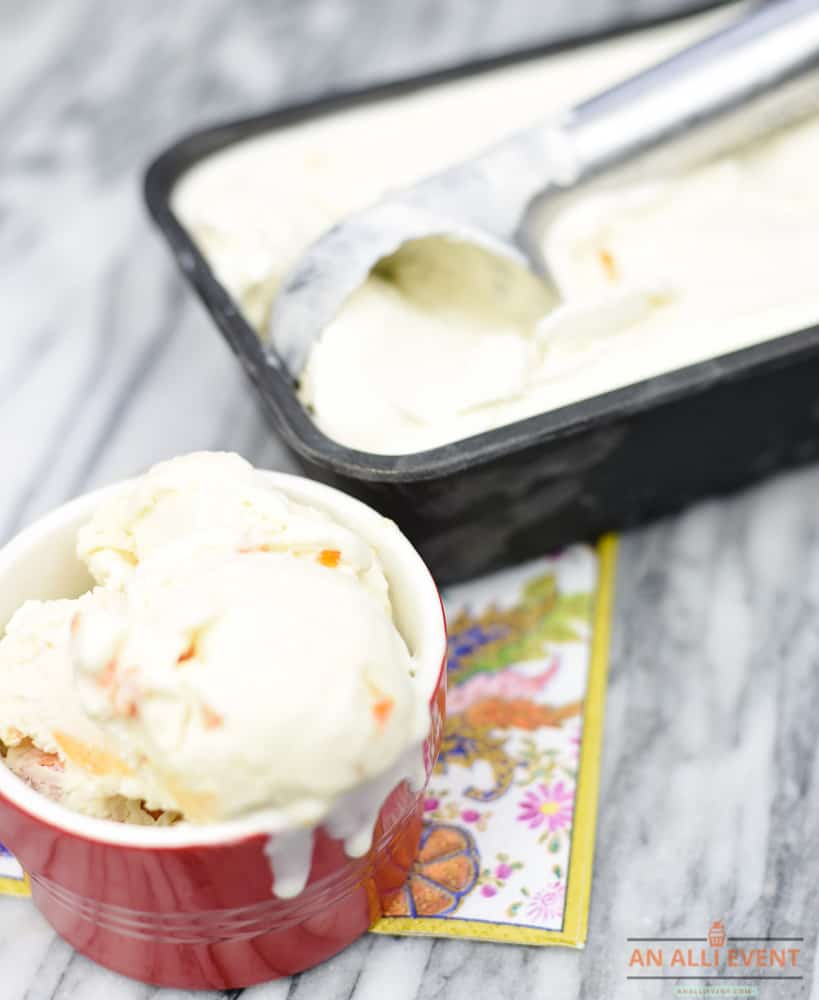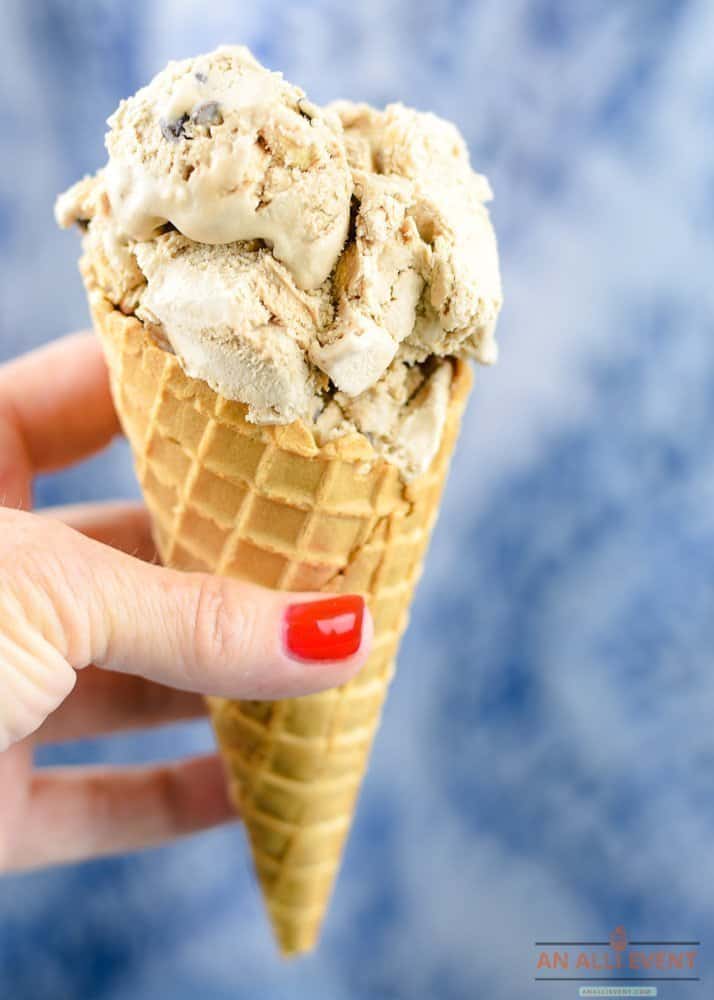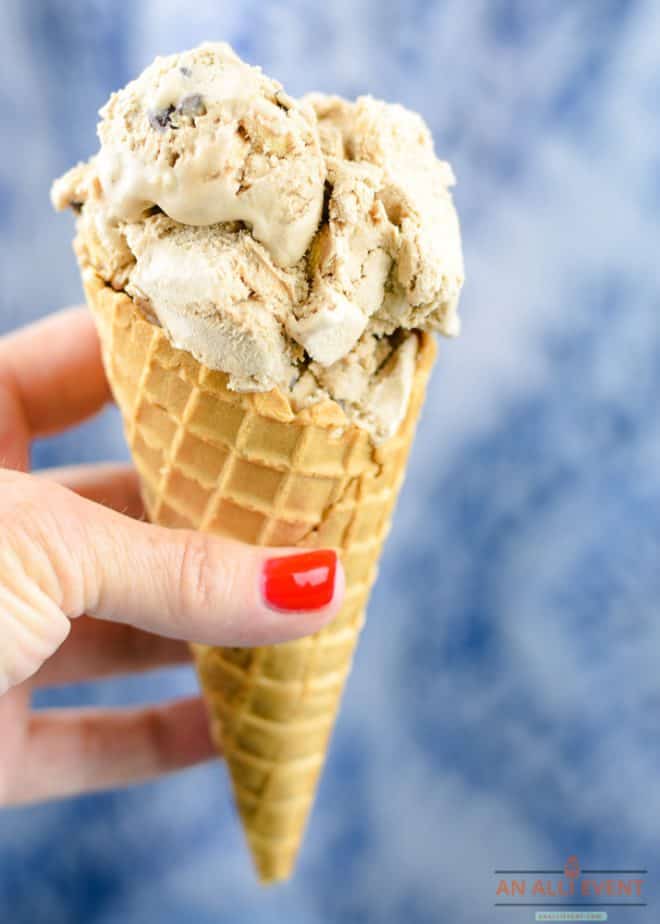 Copy Cat Dairy Queen Butterfinger Blizzard