I'm sharing all my shopping steals and deals today. Don't forget to comment and leave your favorite tips for saving money when shopping.
I still have the tags from a pair of classic white Bermuda shorts (by one of my favorite designers) I purchased last summer. The original price (not suggested) was $120.00. Score!
I snagged those shorts for $32.99. They are classic and will never go out of style. And the fit is fabulous. (Tip: Higher quality fabrics feel and fit divine!) I should have bought an extra pair! I love those shorts!
All of my family and friends know that I rarely ever pay full price for anything. Over the years I've perfected the craft of smart shopping. I'm going to share my personal tips on how to get the best shopping steals and deals. You can thank me later!
Shopping Steals and Deals
Dress Your Body Shape
When it comes to clothing, learn what styles look best on your shape and avoid having to try on everything in the store.
Because of my years of experience, I can pretty much look at a garment and know if it will flatter my shape or look hideous on me.
For instance, I can't wear A-line dresses because I'm not pear-shaped. They add 20 lbs. to my hips. That is not the area I need to camouflage.
Pencil skirts instantly erase those 20 lbs. and sometimes, they subtract 5 more! Tip: Just because a garment looks shapeless on a hanger, does not mean it will look shapeless on you! But remember, it's not a deal or a steal if you're never going to wear it!
Stick to Classics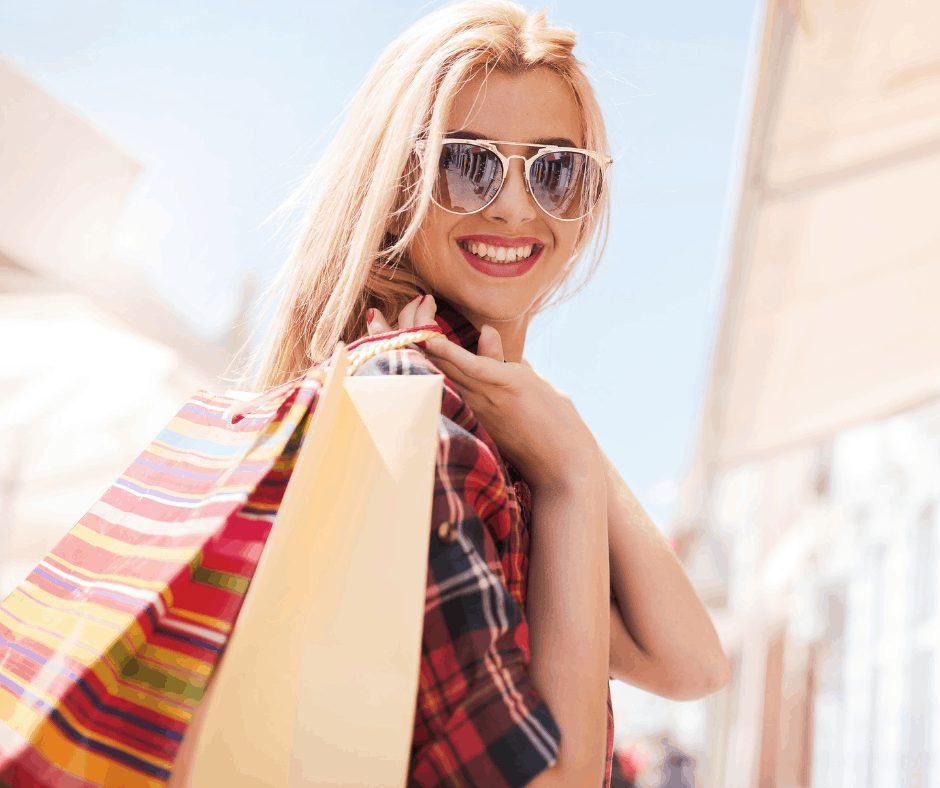 Stick to the classics and just grab a few trendy pieces. Trends come and go. Classy is forever.
When I'm shopping, the big mega malls are the last place I visit. Why? I don't like helping them pay their mega monthly rent!
Do you want an example? Early last spring I was looking for a dress to wear to church on Easter Sunday. While shopping, I saw a beautiful designer dress at T.J. Maxx priced at $80.00. It was way too revealing for me, but it was so beautiful I had to stop and look.
I didn't find "the" dress at a few of my regular haunts, so I headed to the mall as a last resort. I saw the exact dress in a department store for $160.00! The exact dress! And you thought T.J. Maxx only carried last season things? Think again!
Places I Shop for Clothing
The first places I shop are discount stores like T.J. Maxx, Stein Mart, and Ross. For years I snubbed my nose at Ross. I thought it would be a store filled with cheap clothing, riddled with holes.
I admit they have their fair share of junk. And a lot of times, it's hit or miss! But, sometimes I hit the jackpot in the clothing and shoe department (I confess: Shoes are my weakness)!
Extra Tip: I only buy things I love, not like! At outlet type stores, if you love it and it's a good price, buy it. It will not be there tomorrow! Trust me on this one. I know from experience!
Know Your Demographics
Did you know that stores (even outlet type stores like Ross) carry different brands according to their demographics? Stores in ritzy neighborhoods carry better brands – even mega mall department stores!
On the flip side, sometimes the better the area, the higher the cost, even on the same items at different locations, even at stores like Walmart.
Shop Online for When Shopping For Steals
A few years ago I bought a beautiful evening gown to wear to my daughter's wedding at Nordstrom Rack – online! It was such a beautiful (big-name designer, not that it mattered, just giving you the facts) dress at such an awesome price, I just couldn't pass it by.
A relative thought I had paid at least $1,200.00 for it! As if! It was less than 200.00! And it was a major score. The original price was almost $1,000.00. And most online retailers have free return shipping in case you don't like it or it doesn't fit.
I've even found clothing at Amazon! You have to really research and read the reviews. I've had a few misses on Amazon as well.
When it comes to buying clothes from Amazon, I tend to stick to brands I know and trust.
Online closets or Subscription Boxes
I have a couple of friends that have joined online closets. You "borrow or rent" clothing for a low monthly price and the return shipping is free. I've never tried it, but I've seen my friends in some of the clothing and they looked awesome! One such site is gwynniebee.com.
Update: I joined Stitch Fix (online styling service – brand new clothing) a couple of years ago and I've received lots of my-style clothing. It's a subscription box. You keep the clothes you want and return (free postage and shipping bag) what you don't want. Again, there have been hits and misses. You can use my link to check it out.
Clothing consignment shops are not my thing, but I have friends who score big in that area! I guess I need to come clean here: I have this thing about wearing shoes that someone else's feet have worn for extended periods of time. The same with clothing. There is probably a medical name for that, but I don't want to know what it is.
What About Purchasing Furniture?
When purchasing furniture, I never pay full price! Furniture has such a huge markup! The go-to places I always check first are second-hand stores (I love a good makeover project), Overstock.com, and Wayfair.
One year I was doing a major renovation and I ordered so much from Overstock that they sent me a beautiful floral arrangement for Christmas!
I found an awesome deal on a stainless steel under-mount kitchen sink and faucet from Overstock once. My plumber said it was the finest sink he had ever installed.
The stainless steel gauge (the lower, the thicker, the better) is what you look for. Overstock (at the time) had the best price and the lowest gauge. Which brings me to my next point!
Research, research, research!
Do your homework. Read reviews. Know that you are comparing apples to apples. Make sure you know what the fabric is and what the furniture is made of. Just because it's cheaper (particleboard, MDF) does not mean it will last like all-wood furniture.
Bonus Tip: Children's clothing is not an investment!
I wish I had known this fact when I was twenty-something and thought that all of my kid's clothing had to come from this one little boutique that I adored! Children grow so fast and go through so many clothes.
Special Occasions
Special occasions do call for a splurge. Instead of spending a pile of money on clothing that kids will wear for a few months, invest it in their college fund, and buy their everyday clothing from somewhere like Target.
Target has the cutest kids' clothing! If you monogram every single piece of clothing your child wears (this is a southern thing), once they grow out of that clothing, no one else can wear it unless they have the same name or initials).
Extra Bonus Tip: You may think this is silly, but I always pray for good deals before I go shopping!
My husband (jokingly, I think) tells me the best way to save is to not go shopping. He's got a point!
It's your turn! What're your best-kept secrets for shopping steals and deals? Inquiring minds want to know!
You May Also Like